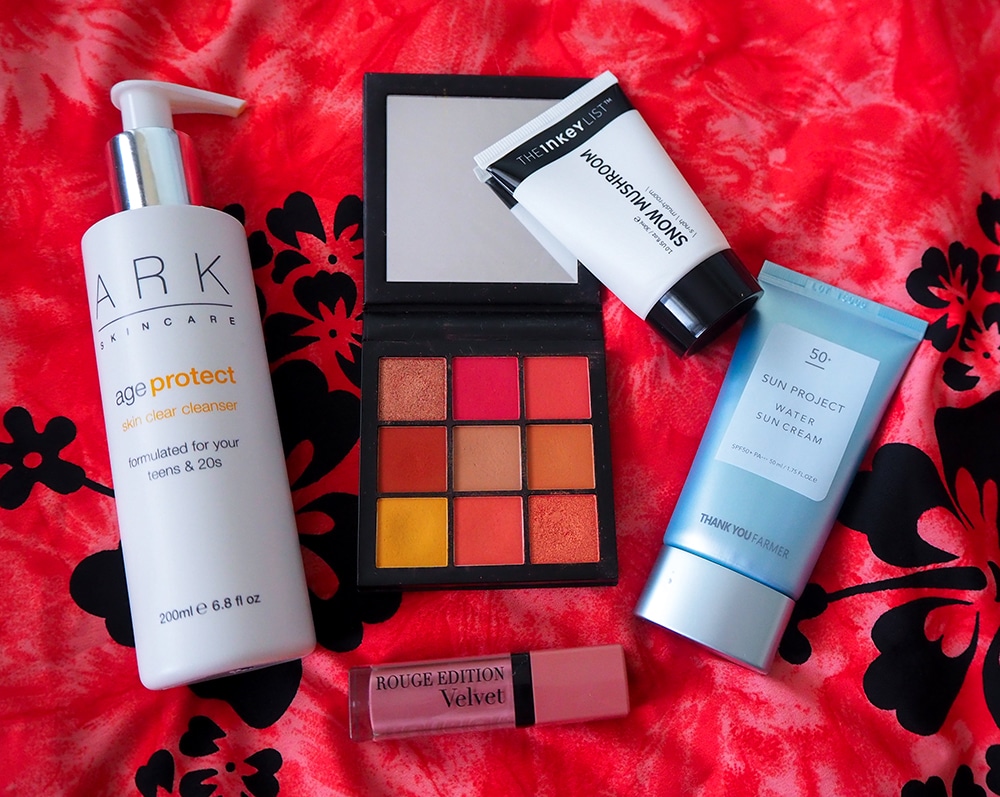 I can't believe that it's been one whole year since I started my monthly faves series. I love this series because it allows me to recap on all of my favourite makeup and skincare products each month, and over time, I've built up an archive of great beauty products.
This month, I've tried to play around with some bright colours for the background of my flat lays. Just because I've been doing this monthly faves series for a year, it doesn't mean I want the posts and images to become same-y or boring.
For my April faves, I have picks from Huda Beauty, The Inkey List, ARK Skincare and more. If you want to find out more about the beauty products I've been reaching for this month, then keep on reading.
**This post contains affiliate links. This means that at no extra cost to you, I earn commission for anything you might purchase through my links. All thoughts are my own, as always. For more information, you can check out my affiliate disclosure**
1. Thank You Farmer Sun Project Water Sun Cream SPF50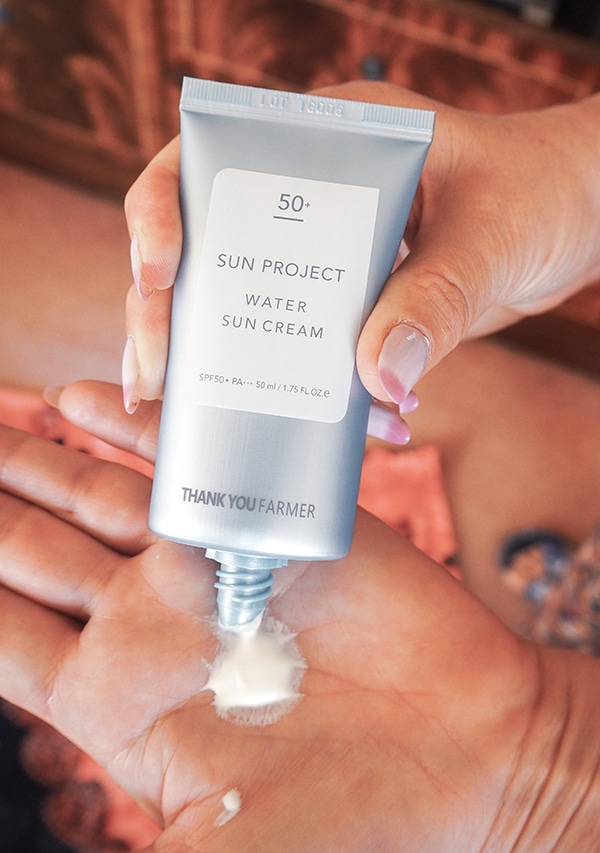 Ah, SPF, the one step you absolutely need to include in your skincare routine, but it can be such a boring product to shop for, with many sun creams leaving horrible chalky casts on your skin or feeling sticky.
Thank You Farmer's Sun Project Water Sun Cream SPF50 is a winner, though.
Containing SPF50, this suncream provides protection from the damaging effects of UV rays. UV rays can not only be harmful to your skin, but they also contribute to the signs of ageing more than anything else. So, if you're not wearing SPF every day, you should get one ASAP to protect your skin.
The consistency of Thank You Farmer's Water Sun Cream is fairly thick, but works into the skin easily, without feeling tacky. My favourite thing about this SPF is that it doesn't leave an awful chalky cast like some sun creams, which can make you look washed out.
It has faint peachy smell, which is pleasant, and is very comfortable to wear. I also find this suncream hydrating and it adds a little dewiness to the skin, which is an added bonus.
If you get on well with The Body Shop's Multi-Protection Essence SPF50, for comparison, Thank You Farmer's SPF has a creamier consistency, a nicer scent and you probably need to use less each time due to the thicker texture.
All in all, I love this suncream because it provides great protection from UV rays but works into the skin easily and adds a little radiance.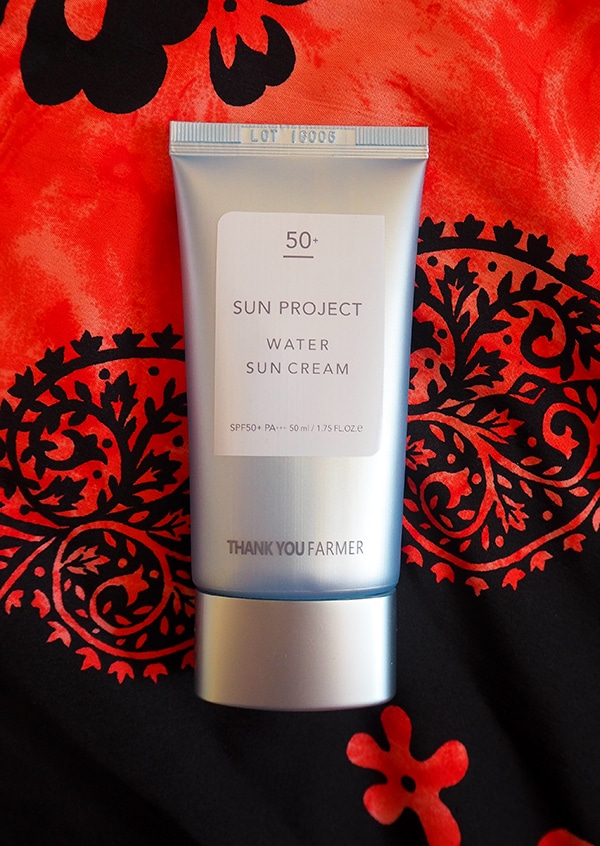 Where to buy
Costing £18 for 50ml – which is a reasonable price for a decent SPF – you can purchase Thank You Farmer's sun cream from Cult Beauty.
Rating
A great suncream which is a joy to use and also contributes to my daily skincare routine, the Thank You Farmer Sun Project Water Sun Cream SPF50 gets 5 stars from me.
2. Huda Beauty Coral Obsessions Palette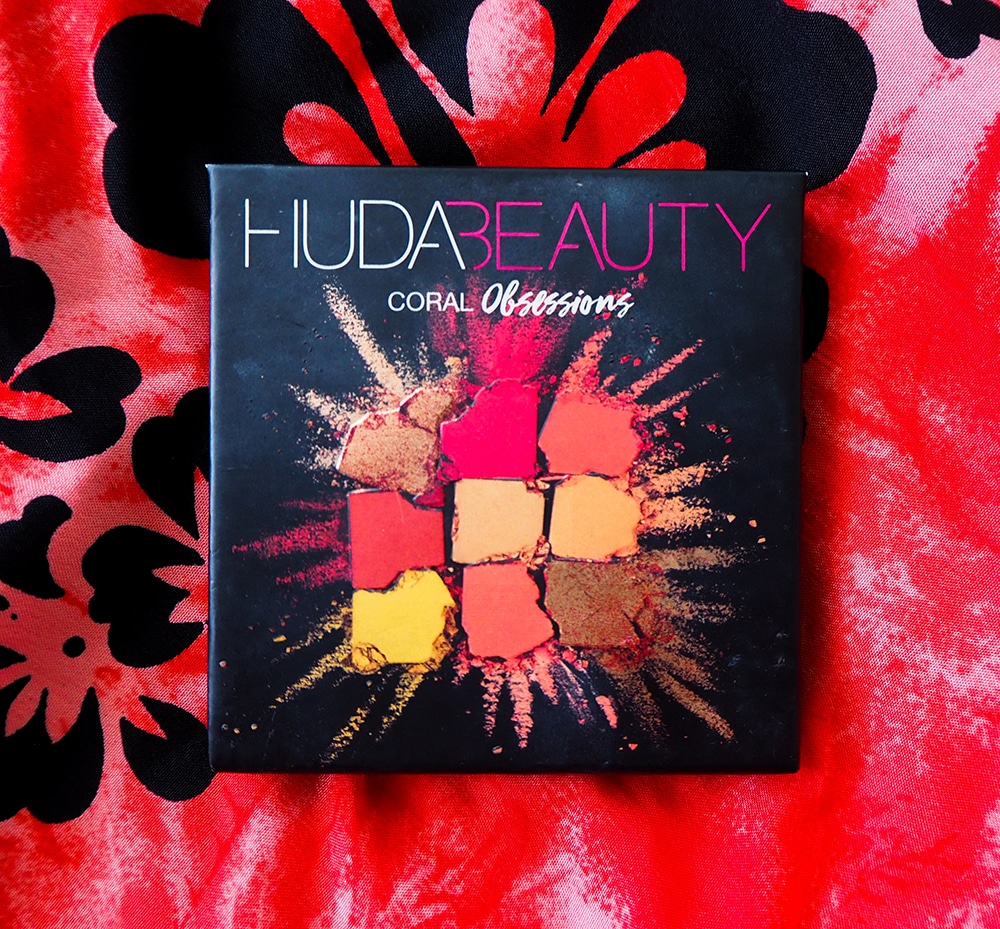 The Huda Beauty Coral Obsessions Palette is part of my 2020 project pan because I already own an eyeshadow palette with a similar colour story to this one. However, I still love the colours and formula within this mini coral palette, so I wanted to include it in my monthly faves.
Featuring, oranges, reds, yellows and pinks, the Coral Obsessions Palette is perfect for creating bright, summery makeup looks. This palette is also ideal for creating sunset-inspired looks, which are always stunning.
I recently created this pretty sunset eyeshadow look using the Coral Obsessions Palette: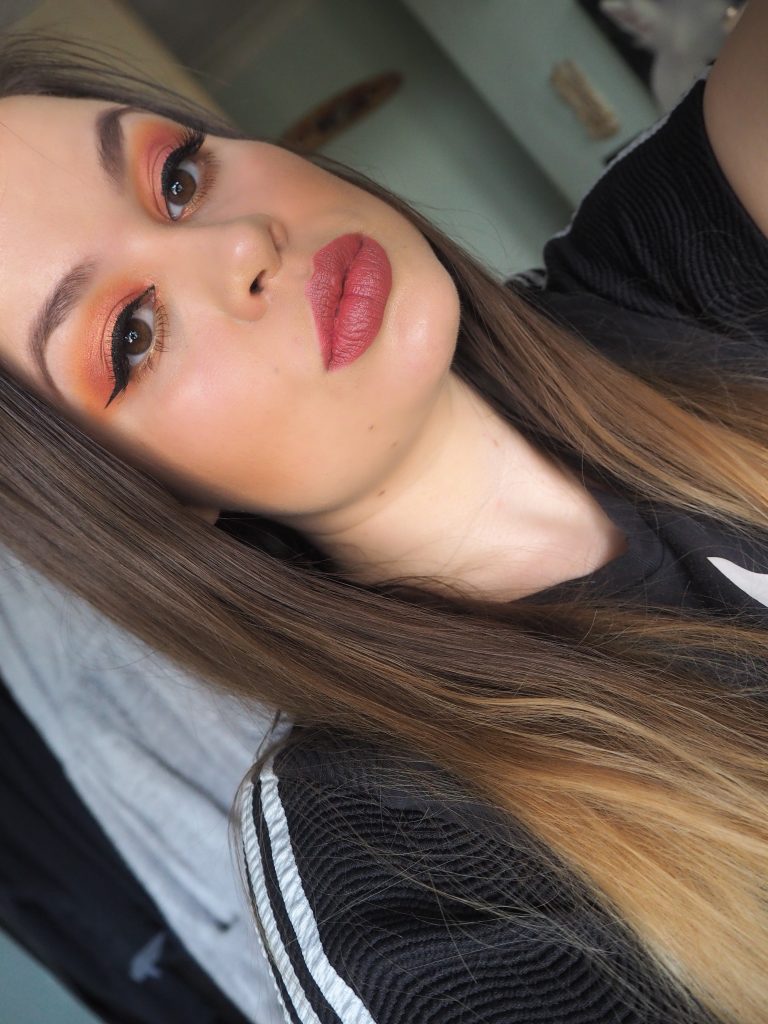 Warm tones are flattering on the eyes and because of the intense colour payoff in this palette, you can create some vivid eye makeup looks.
The formula of the eyeshadows is more on the powdery side, but you can still build and blend the colours together easily. There is a little fallout in the pan – as with all powdery formulas – but nothing major.
My favourite shades in this eyeshadow palette are the two shimmery shades, as they have a gorgeous duo-chrome finish.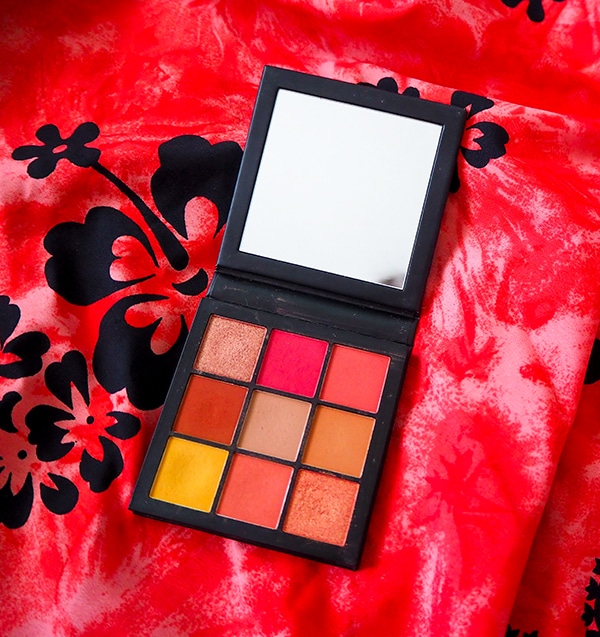 I'd like to add that I think this is a very versatile palette as you have all the tools to create a dramatic party look or a simple daytime look. I'm really happy with this palette and for those of you who like coral tones, this palette would be a great addition to your collection.
Where to buy
Retailing for £25, which is on the pricier side for an eyeshadow palette of this size, you can buy the Huda Beauty Coral Obsessions Palette from Cult Beauty.
Rating
4.5 stars. It's a cute, versatile palette with great pigment and an easy-to-work-with formula, but it's just not my favourite palette from Huda Beauty. I prefer the formula of the shadows and colours in Huda's New Nude Palette.
3. ARK Skincare Age Protect Skin Clear Cleanser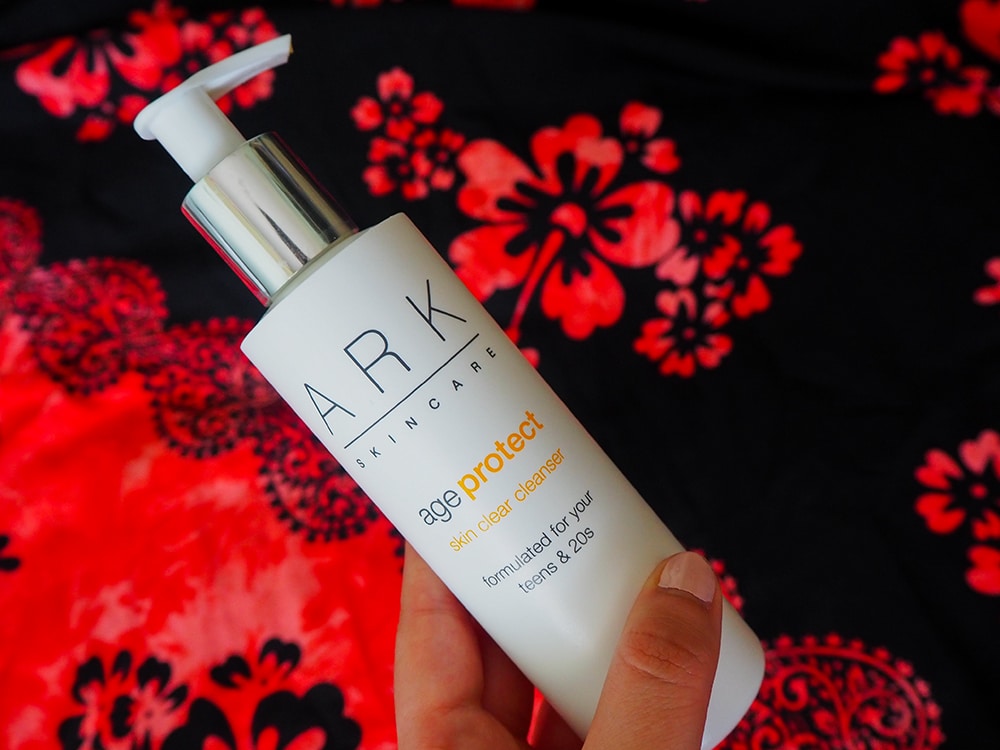 As I mentioned in my previous post, the ARK Skincare Age Protect Skin Clear Cleanser has made it into my holy trinity of gel cleansers, along with the Dermalogica Special Cleansing Gel and Kiehl's Ultra Facial Cleanser.
This cleanser has been included in my monthly faves because it's simply delightful. It's lightweight, refreshing and gentle, which makes my skin feel rejuvenated every time I cleanse.
As it's fragrance-free, the cleanser isn't irritating, plus it's non-stripping, making it suitable for people with sensitive skin.
The handy pump dispenser is a massive plus as well, ensuring you get the right amount of product every time you wash your face. Additionally, the minimal and sophisticated packaging adds to the professional look and feel of the product, which I enjoy.
I love gel cleansers and this is up there with one of the best I've ever tried, so I can't recommend checking out the ARK cleanser enough.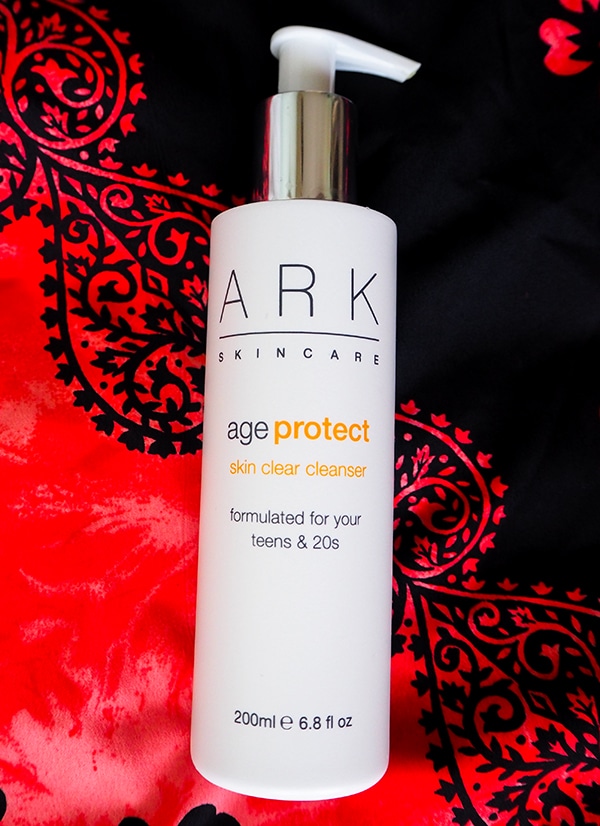 Where to buy
Retailing for a respectable £25 – which is good for 200ml of product – you can purchase the ARK cleanser from the ARK Skincare website.
Rating
The ARK Skincare Age Protect Skin Clear Cleanser gets an easy 5 stars from me. It's a no-brainer.
4. Bourjois Rouge Edition Velvet in 10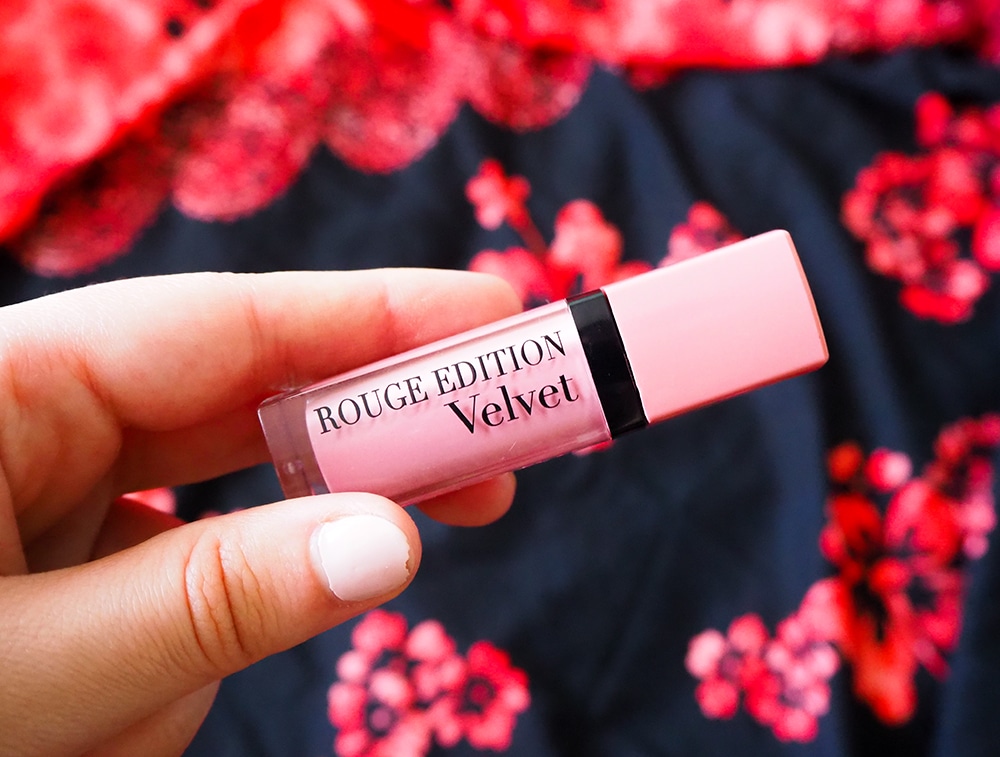 I'm obsessed with nude pink lipsticks, so it's no surprise that one has slipped into my monthly faves post. The Rouge Edition Velvet in shade 10 from Bourjois has been a very pleasant surprise.
Although it's described as a matte, I think this lipstick leans more towards a satin finish because it's creamy and hydrating on the lips. This lipstick is incredibly flattering as it doesn't dry your lips out or sink into the cracks, which can make your lips look chapped and rough.
Shade 10 is a soft, baby pink, which looks great for everyday wear or, when paired with a bold eye, can look fabulous for an evening out with the girls.
Here's how Bourjois the lipstick looks on: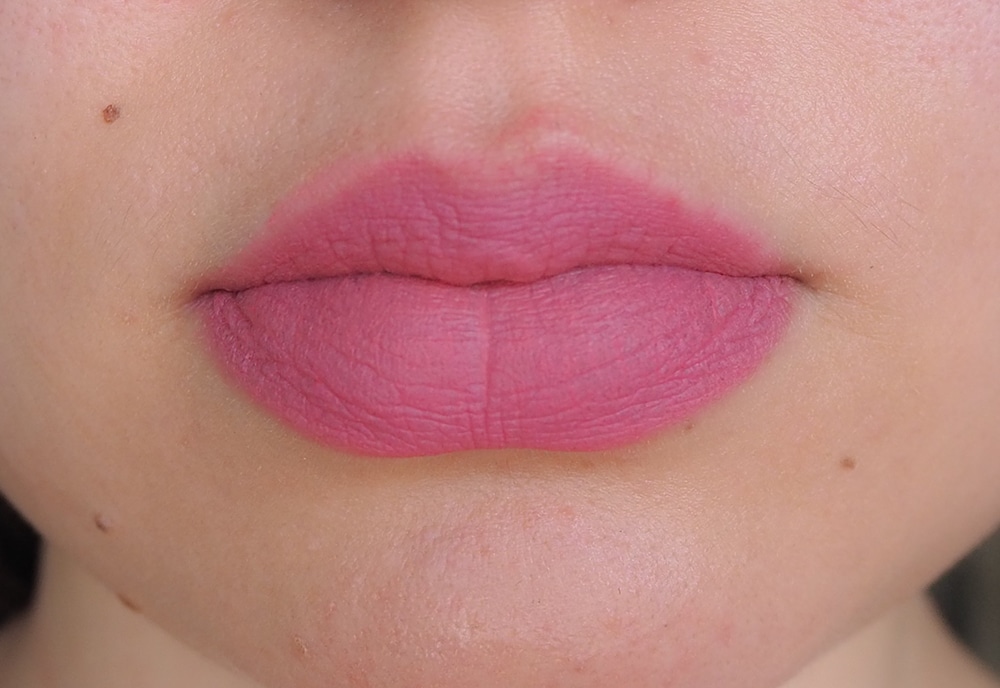 As you can see, it's a soft and feminine pink, which I adore. A few months ago, when this UK lockdown wasn't a thing, I wore this lipstick for an evening meal with my family, boyfriend and his family, and I got a lot of compliments about how pretty the shade is.
Whatever the occasion, there's always the option to wear a pretty nude pink lipstick, and this Bourjois Rouge Edition Velvet in shade 10 is particularly beautiful.
Where to buy
You can buy this Bourjois lipstick for £8.49 from Amazon.
At the time of writing this post, the lipstick is only £5.05 on Amazon, which is an absolute steal!
Rating
I have so many nude pink lipsticks and they can't all be 5 stars, so I'm giving the Bourjois Rouge Edition Velvet in shade 10 4.5 stars. Whilst I love the shade and formula, Charlotte Tilbury's Pillow Talk lipstick is still my all-time favourite.
5. The Inkey List Snow Mushroom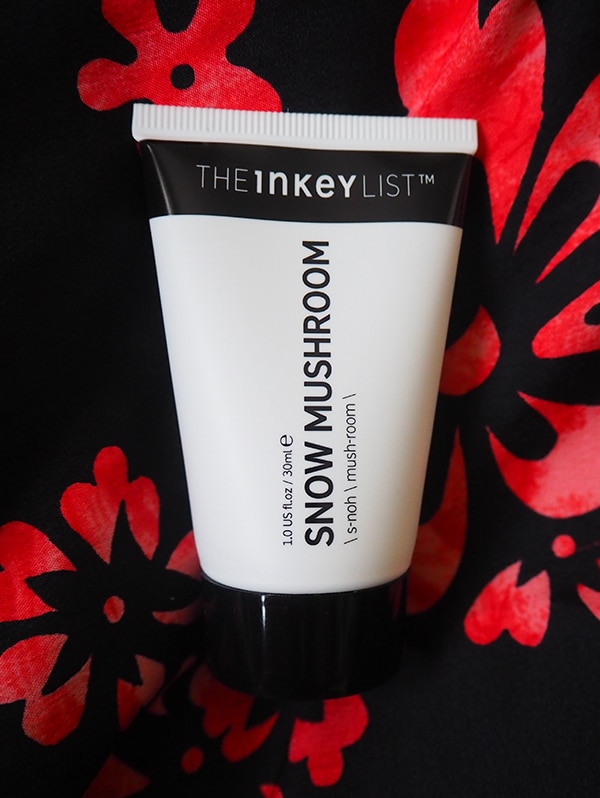 The Inkey List Snow Mushroom moisturiser is a product I've only just started using but so far, I've been impressed.
I purchased this moisturiser for several reasons:
I wanted to try a product from The Inkey List
The Snow Mushroom moisturiser had some very good reviews
It's affordable
I wanted to know what this "snow mushroom" ingredient is
Thanks to its gelatinous structure combined with high levels of polysaccharide molecules, Snow Mushroom acts in a similar way to hyaluronic acid by drawing moisture to the skin so prepare for this purse-friendly moisturiser to plump, hydrate and add a dewy glow to your complexion in no time!

Cult Beauty
After reading the above quote, I decided to take the plunge and check this product out.
For me, a good moisturiser should be lightweight, non-greasy but still provide some moisture and hydration to the skin.
When I apply the Snow Mushroom moisturiser to my skin, it definitely feels more hydrated and plumper. I've been finding my skin has needed some added moisture recently, and The Inkey List's moisturiser has done a good job at making my skin more hydrated.
It's also non-greasy and very lightweight. Once you've applied the moisturiser on your skin, it absorbs quickly and doesn't make your skin look oily, making it a great choice for people with oily skin.
The formula is reasonably thick, quite firm and not gloopy at all. As Cult Beauty says, it's gelatinous, which is a new consistency for me, but I've enjoyed using it.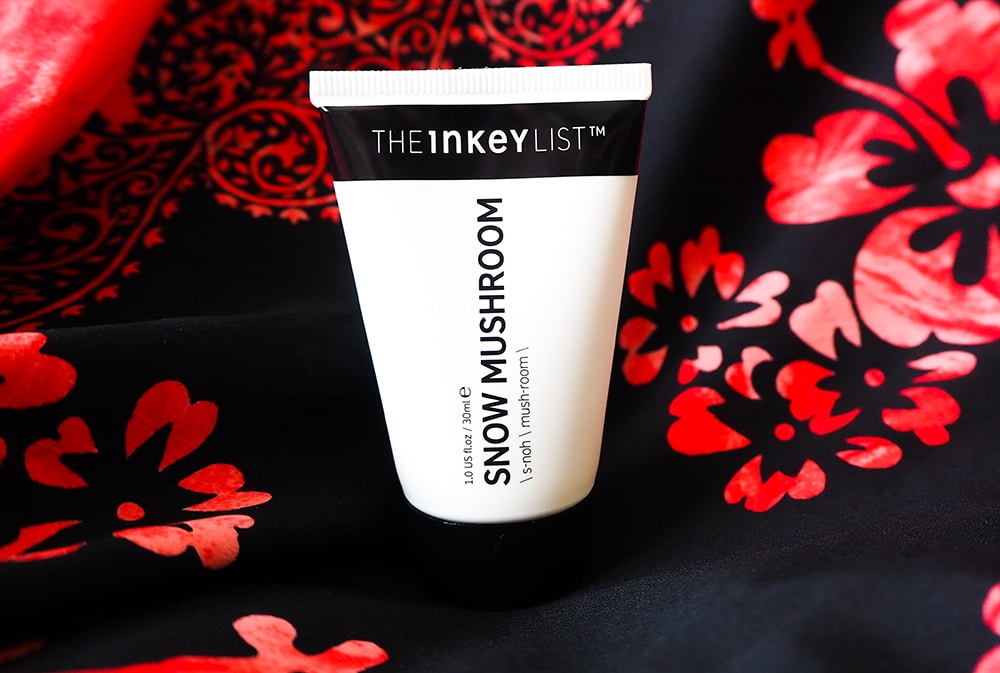 It's not my favourite moisturiser ever but I love its affordable price point, hydrating properties and unusual jelly-like formula, so I wanted to include it in my monthly faves.
Rating
A cute little moisturiser that will definitely add hydration and plumpness to your skin, I think the Snow Mushroom moisturiser deserves 4 stars.
Final thoughts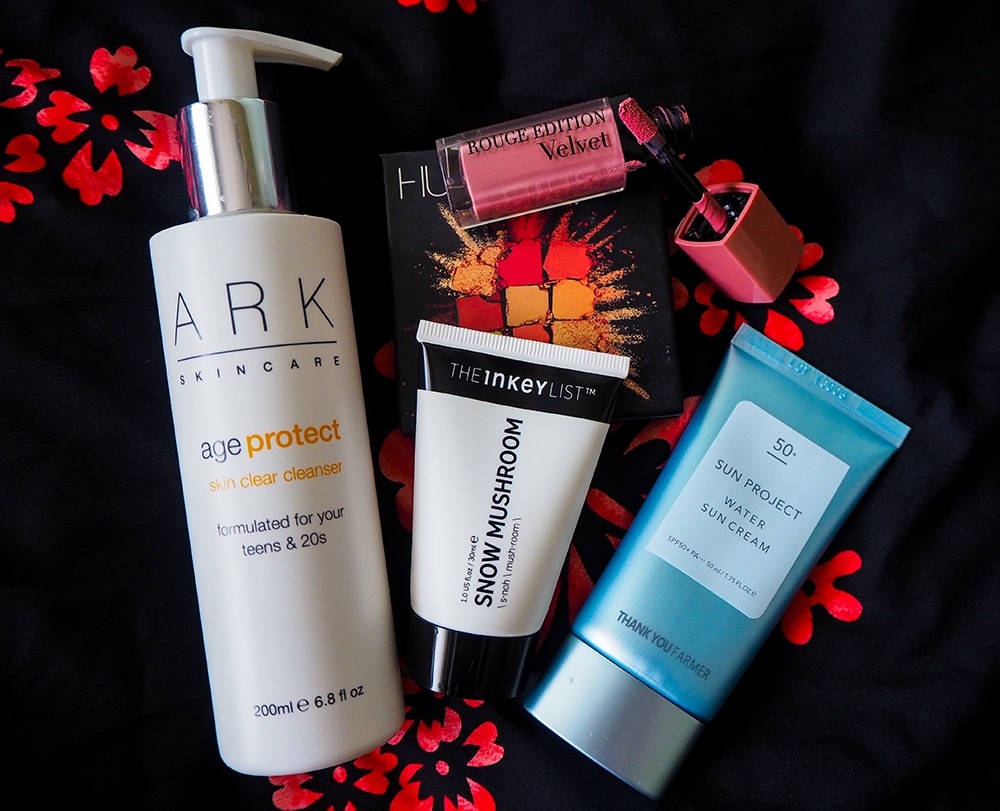 This monthly faves post is full of a lot of highly-rated beauty products, so it's worth checking them out.
If I could only recommend one item from this roundup, it would have to be the Thank You Farmer SPF. I've tried a lot of sun creams that are subpar, but this one is fantastic.
---
What's the best SPF you've ever used? I'd love to hear your thoughts in the comments section below!