Last Updated on 17th September 2023 by Sarah Sarsby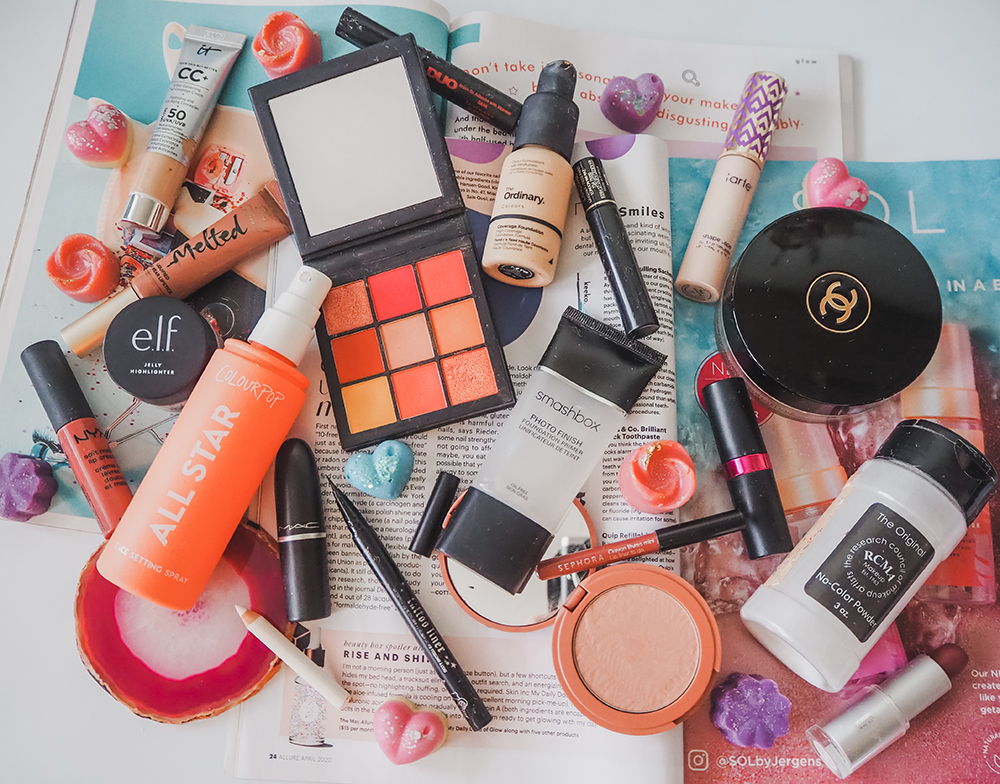 20 makeup products I want to use up by the end of the year
I've been debating whether to do a project pan for a while but after considering how much it would benefit me and my makeup collection, I've decided to participate in one this year.
For those of you who don't know what a project pan is, it's where you aim to 'hit pan' on a select number of makeup products. It's designed to help you be mindful of your makeup spending habits and to use the products you own, rather than keep buying new items.
'Hitting pan' means finishing or almost finishing an eyeshadow, blusher or pressed powder. Being able to see the bottom of the case that houses the product shows that you have used the shade a lot. Although 'hitting pan' refers to powder products, a project pan extends to any type of makeup item and how much of that product you have used up.
Although my makeup collection isn't ridiculous, I definitely own way more products than I need. I don't wear makeup every day so I really need to start making my way through the items I own.
To help with this, I've selected 20 makeup items that I think I can hit pan on by the end of 2020. These products are either close to being finished, ones that I think are unnecessary in my collection or where I own a similar shade.
If you're interested in seeing which makeup products I'm intending to finish this year, then keep on reading.
Project pan base products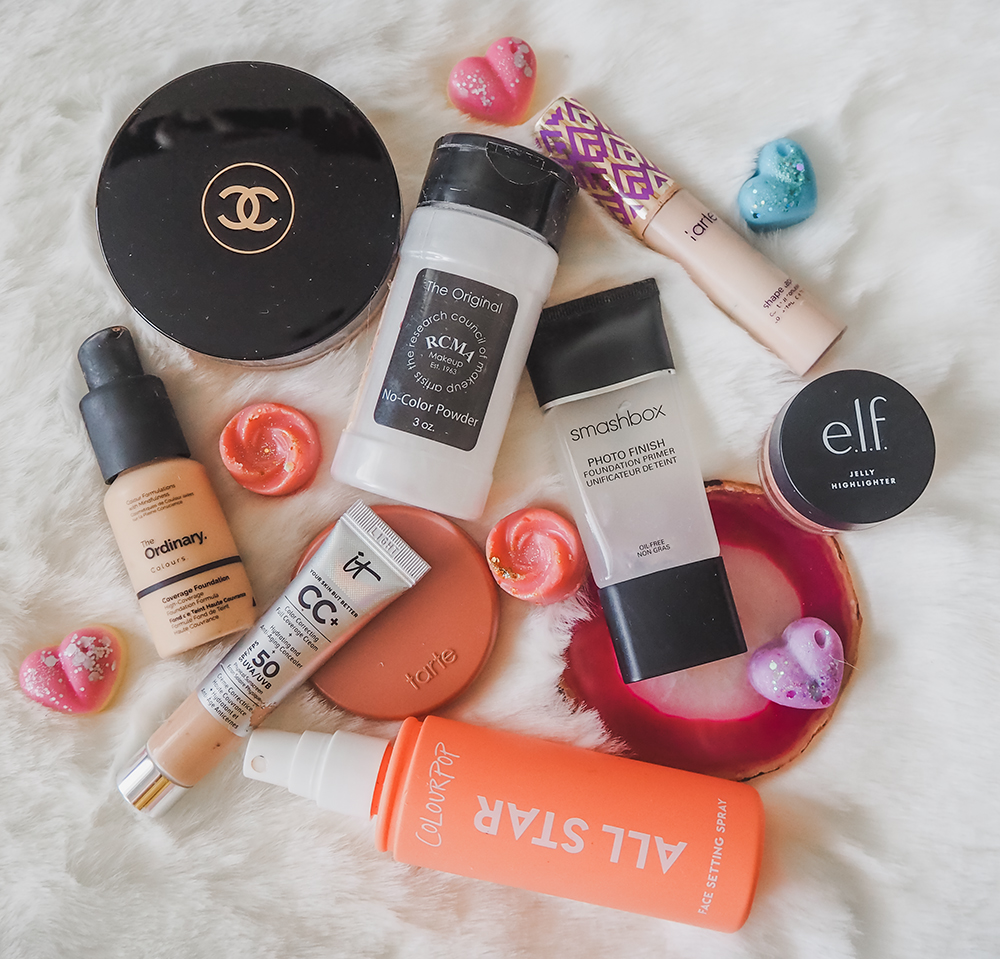 Colourpop All Star Matte Setting Spray – £8 It's almost finished and I have a couple of other setting sprays I can use
IT Cosmetics Your Skin But Better CC+ Cream with SPF 50 – £32 I love this foundation but have quite a few open ATM so would like to make a point of using this one up
Tarte Cosmetics Amazonian Clay Blush – £25 I've had this blusher for a while and would like to use it up
Smashbox Photo Finish Foundation Primer – £28 When I went to the Glamour Beauty Festival in 2019, I got loads of primers for free, so I want to use this Smashbox one up
e.l.f. Cosmetics Jelly Highlighter – £6 A cute little highlighter but not my favourite, so I'd like to finish it
RCMA No-Color Powder – £11.75 I think I can use this up by the end of 2020
The Ordinary Coverage Foundation – £5.90 Same reasons as my IT Cosmetics CC Cream
Tarte Cosmetics Shape Tape Concealer – £23 My sister just gave me her Shape Tape Concealer, so there's no point in having two of the same concealer in my collection
Soleil Tan de Chanel – £40 I've had this bronzer for quite a long time so would like to finish it
Project pan eye products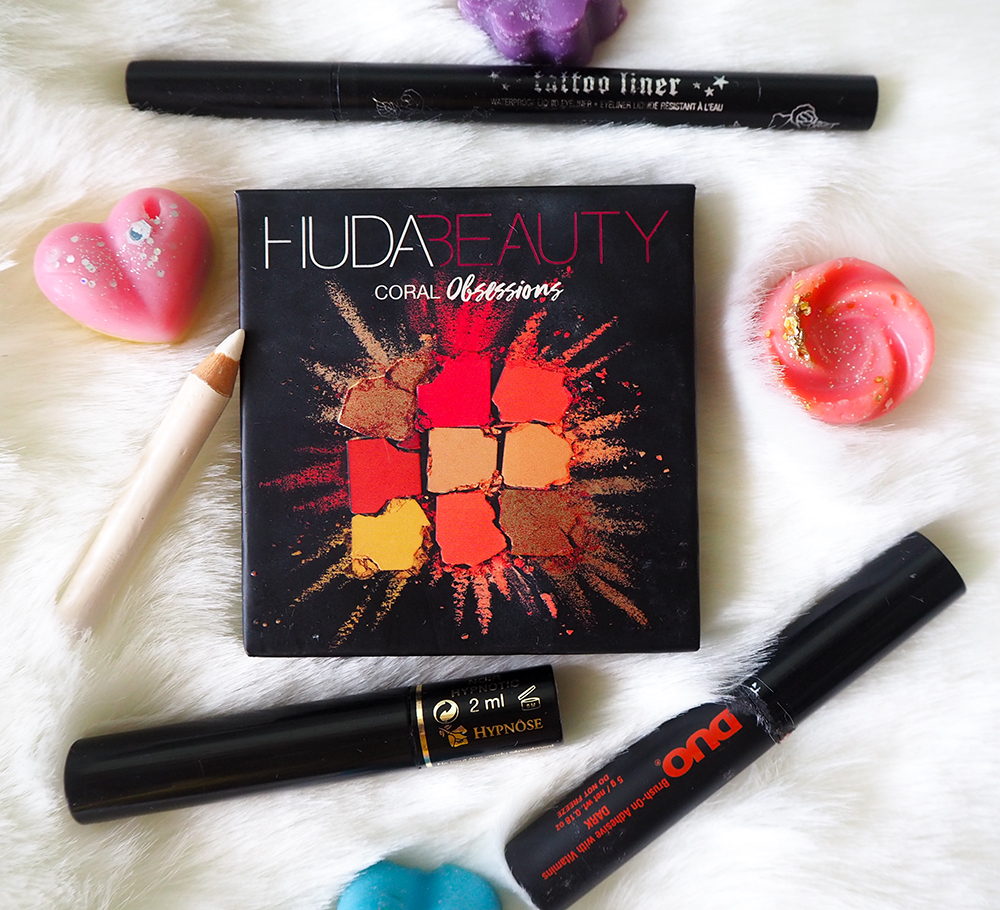 Duo eyelash glue – £5.99 My House of Lashes eyelash glue is better, so I'd like to use the Duo one up
Lancôme Hypnôse Mascara in Noir Hypnotic – £27 I own several mascaras so I need to use at least one of them up
Huda Beauty Coral Obsessions Palette – £25 I adore this eyeshadow palette but my Colourpop Yes, Please! palette is very similar and I don't need both of them
Maybelline Lasting Drama Light Eyeliner Pencil – £4.80 – It's almost finished
Kat Von D Tattoo Liner – £17 I'd like to try a different liquid liner once this one has been used up
Project pan lip products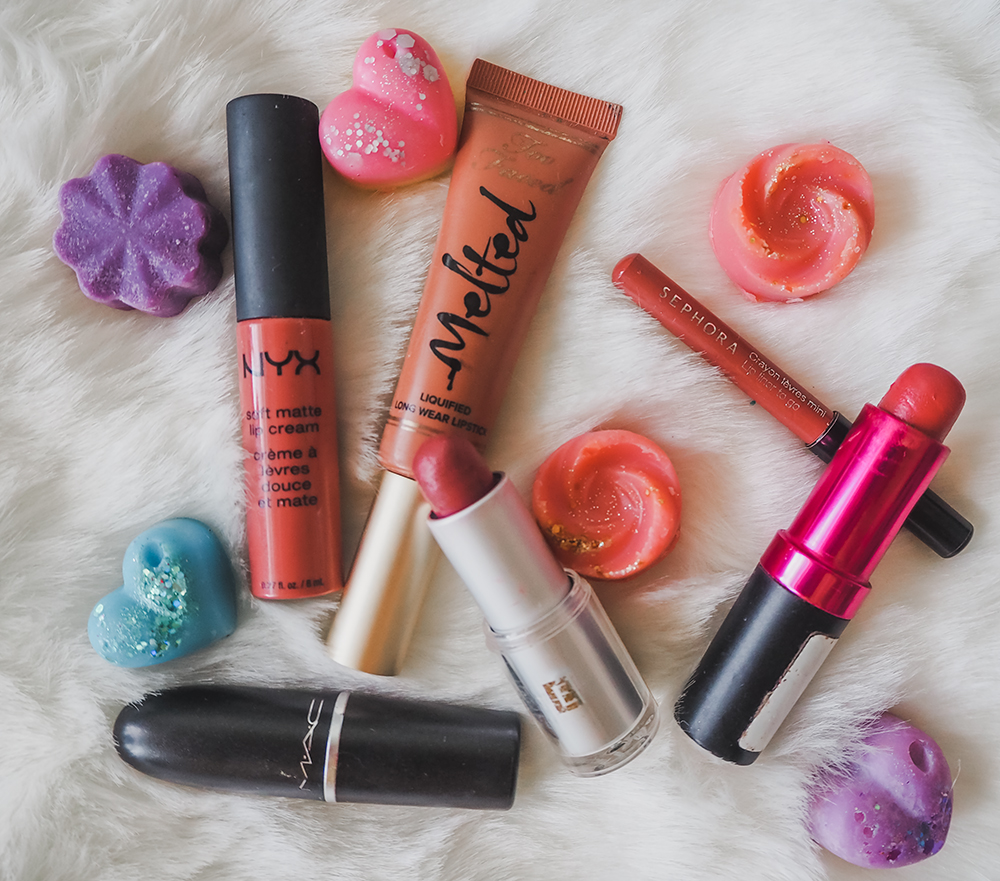 M.A.C. Cosmetics Matte Lipstick in Whirl – £17.50 I've almost completely finished using this lipstick up so I can 100% finish it by the end of 2020
Helen É Long Lasting Lip Colour in Raspberry – £10 I've had this lipstick for ages and never reach for it even though it's a pretty colour
Seventeen Makeup Lipstick in Autumn Berries – Boots stopped the Seventeen range a couple of years ago so I'm not sure about the price of the lipstick and obviously can't link to it. However, it's a cute deep pink shade and I want to use it up
Sephora lip liner to go in shade 15 – £4.40 I love this lip liner but I have another almost identical lip liner and I don't need both of them
Too Faced Melted Chocolate Liquified Lipstick in Chocolate Honey – £17 I like this lipstick and it smells divine but I have others I much prefer, so I'd like to finish this one
NYX Cosmetics Soft Matte Lip Cream in Cannes – £6 This made the cut in my "7 stunning nude pink lipsticks you need to try" blog post because it's so beautiful. However, there's not much left in the tube and whilst I'll definitely repurchase it, it'd be nice to use what I have left
Final thoughts on my project pan 2020
I'm aware that I have more makeup than I need and I think it's important not to be wasteful and use what you already own. My project pan is a way for me to track and monitor how well I'm using the makeup I own and it would be nice to see my makeup collection decrease in size.
I don't think my makeup spending is awful – I'm way worse with skincare products – but because I don't wear it often, there's no point in hoarding a load of products. If you're in a similar position, maybe you could embark on a project pan, too. I think you'll feel good about your progress at the end of the year!
I'm feeling positive about my 2020 project pan and look forward to seeing how well I progress throughout the year. Wish me luck!