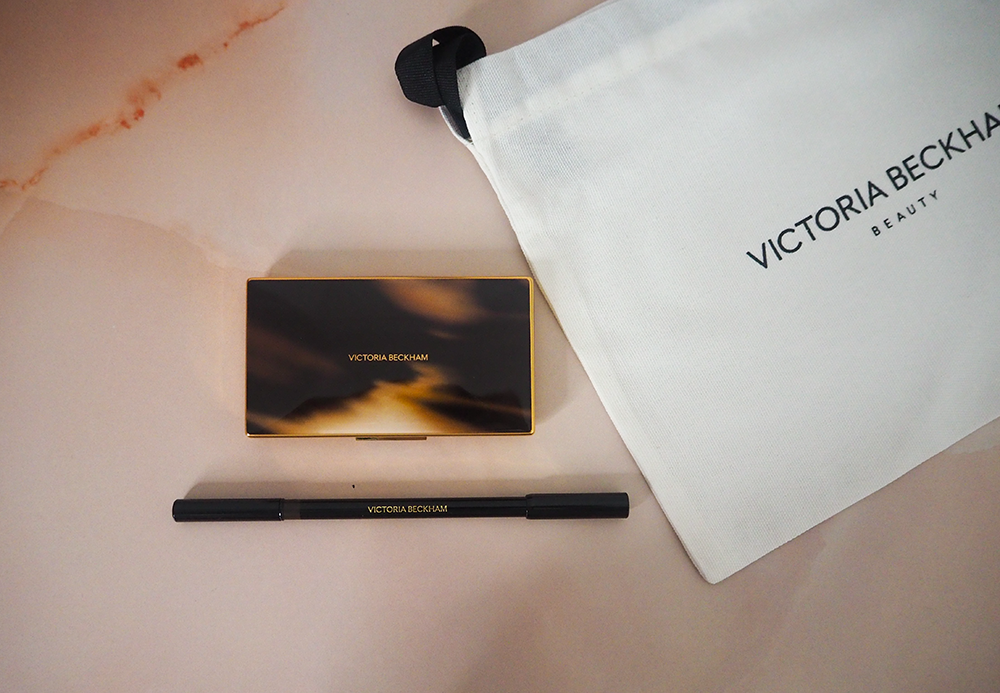 I've wanted to try Victoria Beckham Beauty for ages and finally got around to purchasing some products. The luxurious packaging, beautiful imagery, and unique shade ranges were really speaking to me!
Although I love a good drugstore makeup find, high-end makeup has me in a chokehold. Victoria Beckham Beauty is the definition of expensive makeup, so I couldn't wait to find out whether the products are worth the high price tags. For reference, Victoria Beckham Beauty is more expensive than Dior and Chanel but not as pricey as Chantecaille or La Mer. So it's a lot of money to drop on products.
In my honest review, I share my experiences with Victoria Beckham Beauty and whether this luxury brand is worth it. Keep reading to see how my makeup turned out using the Victoria Beckham Beauty and pencil eyeliner!
* This post contains some affiliate links. This means at no extra cost to you, I earn some commission if you purchase a product through my link. All thoughts are my own, though, as always. If you want to find out more, visit my affiliate disclosure page **
What is Victoria Beckham Beauty?
Created by British fashion icon, singer, and entrepreneur Victoria Beckham, Victoria Beckham Beauty is designed to be an amazing luxury beauty brand.
Developed through Victoria Beckham's unique perspective, these are the products she felt were missing from her makeup bag — cleanly formulated, high performance beauty solutions for the modern individual who lives life on-the-move and to the fullest.

Victoria Beckham Beauty
There is a range of beauty products to choose from, such as a cream blush stick, smoky eyeshadow palette, vibrant lip tint, and primer-moisturiser hybrid.
What Victoria Beckham Beauty products have I got?
I purchased the Matte Bronzing Brick and Satin Kajal Liner, as these were products that really appealed to me and have had outstanding reviews online. I particularly wanted a new bronzer for additional options.
1. Victoria Beckham Beauty Matte Bronzing Brick
£56 for 9.6g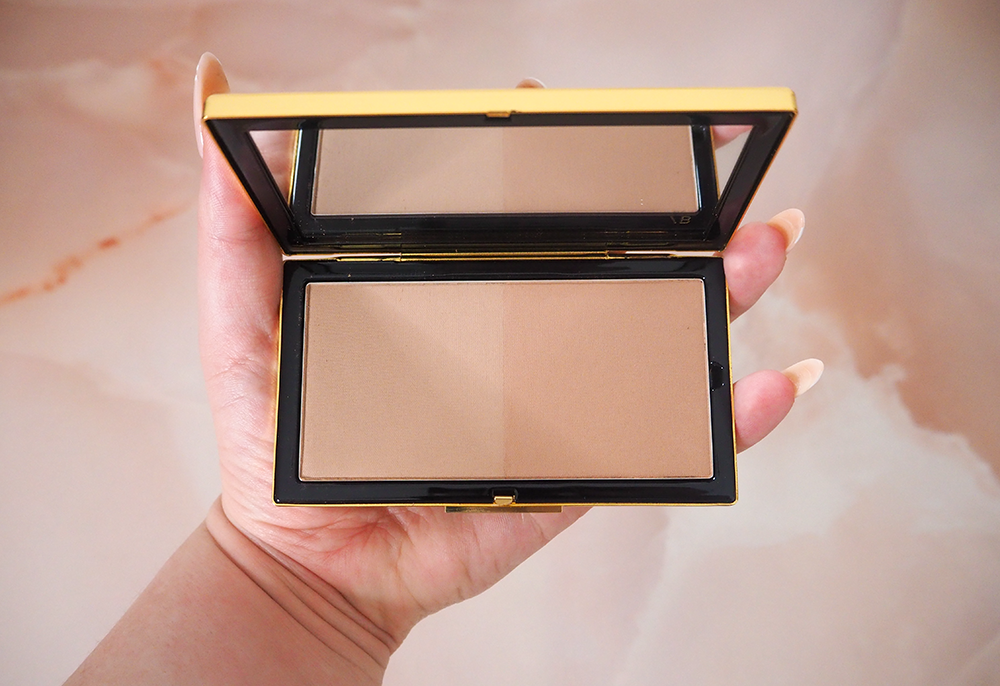 Product claims
The Victoria Beckham Beauty Matte Bronzing Brick contains two matte bronzing shades to customise your perfect look. It promises to be a skin-loving formula with a natural, soft-focus, and sunkissed finish. It promises to blend effortlessly, wear seamlessly, and be impossible to overdo. The bronzer is vegan and claims to be suitable for all skin types.
In addition, the talc-free Matte Bronzing Brick promises to deliver streak-free application, lasting wear, and a healthy soft-sculpted finish.
Swatches
I got the shade 02, which is described as a "warm tan duo for light to medium skin tones". I was debating whether to get shade 01 but decided to get a bronzer that with give me more warmth and depth.
My 02 swatches below were done on my bare arm without primer. I went in with my finger a couple of times to show you what the shades look like when built up. The swatches are designed to be an indication of the colour, texture, and pigmentation of the Matte Bronzing Brick.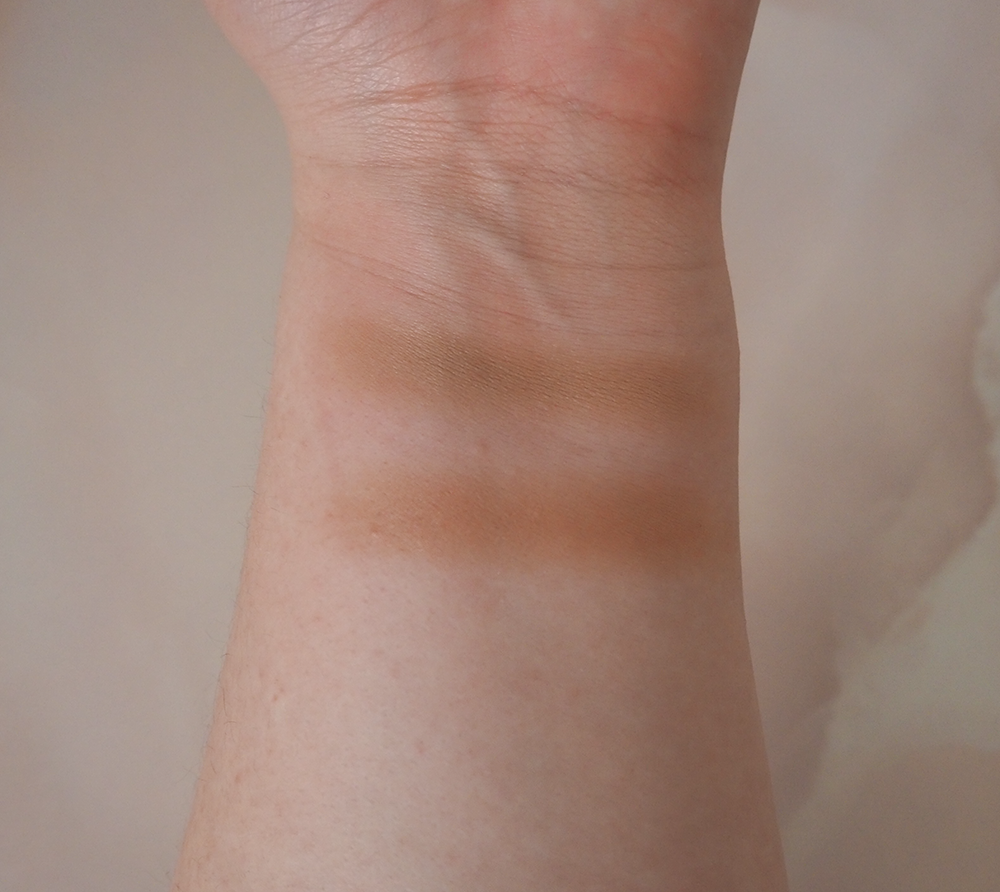 I loved the swatches. The formula felt buttery, smooth, and silky. Plus, the shades didn't look too orange or overly dark. I despise bronzers with too much orange, but these shades looked really natural. I had high expectations of the Matte Bronzing Brick.
Review
I absolutely love the Victoria Beckham Beauty Matte Bronzing Brick.
Firstly, the casing is absolutely stunning. It feels weighty and expensive, thanks to the brass compact, and is completely free from plastic. I just know the bronzer case isn't going to shatter or tear over time. Plus, the bronzer itself is refillable, meaning no waste, as the empty component can be recycled. We stan a sustainable makeup product! Oh, and that gorgeous tortoiseshell print? *Chef's kiss*.
The two bronzer shades are beautiful. Just the right amount of warmth without being orange. I run my fluffy bronzer brush over both shades, but you could use the lighter shade to bronze and the deeper shade to contour. The colours mixed together are stunning. It gives me a natural, sunkissed bronze. While the finish is matte, it's soft and not flat, making it very flattering on the skin.
And the texture is divine. Soft, smooth, buttery, silky, non-powdery. It's so easy to glide the bronzer over my cheeks without it feeling chalky or going patchy. Thanks to hydrating oils, the bronzer feels lightly moisturising on my skin too.
Victoria Beckham Beauty told no lies about the Matte Bronzing Brick being streak-free and seamless to blend. The formula just melts into the skin. While the product is pigmented, it's not so pigmented that you can easily overdo it. Instead, you get a decent colour payoff that's easy to blend and build to your desired intensity.
But the best thing about this bronzer is the lasting power. It's incredible. Even after 12 hours of wear, the bronzer hardly budges. In fact, I visibly noticed after a full day of being out and about doing lots of walking that the bronzer stayed perfectly in place, while the rest of my base makeup had broken down throughout the day. You certainly won't need to top the bronzer up throughout the day.
The bronzer was also bigger than I was expecting. The compact is bigger than my hand, so I reckon it's going to last ages, which is always reassuring when you drop over £50 on a single makeup product!
My only criticism is the price. While I can't fault the formula, £56 is very pricey. Even though I think the Matte Bronzing Brick is better than the Physician's Formula Murumuru Butter Bronzer, it's not 4x better, yet it's almost 4x the price. I'm personally happy to spend more money on a formula that I love, but it's not like there aren't great more affordable bronzers available.
But, if you're a luxury beauty lover, I truly believe this bronzer is excellent. You won't be disappointed.
Rating: 5 stars
This is probably the best bronzer I've tried. I absolutely love the finish, packaging, and lasting power. The formula is faultless.
2. Victoria Beckham Beauty Satin Kajal Liner
£26 for 1.2g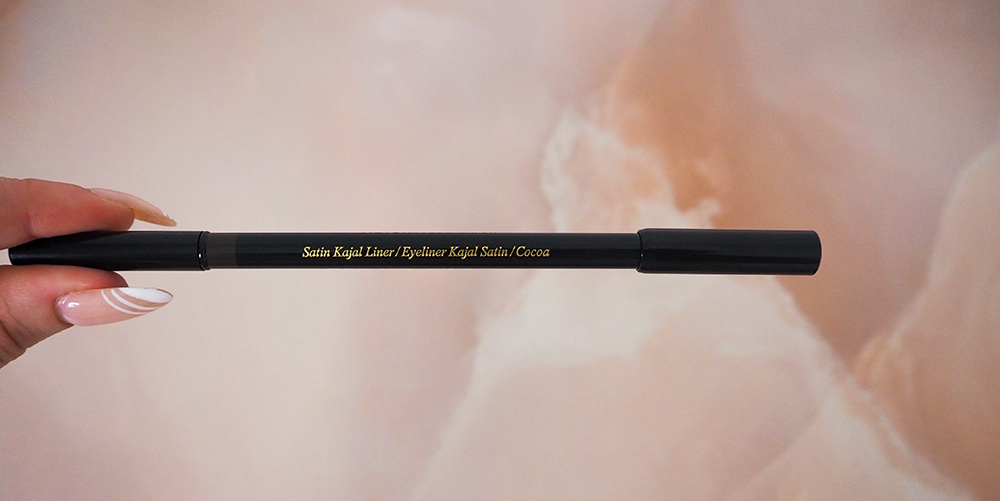 Product claims
The Victoria Beckham Beauty Satin Kajal Liner claims to be a highly-pigmented, ultra-creamy pencil with waterproof wear that lasts all day. It promises to deliver rich colour payoff in a single stroke, glide on the lids easily, blend seamlessly, last all day, and be smudge-proof. The vegan formula claims to be safe for waterline use and is vegan. This kajal liner is supposed to be creamy, moisturising, and gentle around the eyelids.
Swatches
I got the Satin Kajal Liner in the shade Cocoa, which is described as a "decadent rich matte brown". I've been obsessed with brown pencil liners at the minute but only own one brown drugstore pencil, so I wanted to see how a luxury liner would compare.
My Cocoa swatch below was done on my bare arm without primer. The colour payoff below is from two swipes of the pencil (mostly because my first line was super wonky lol). The swatch is designed to be an indication of the colour, texture, and pigmentation of the Satin Kajal Liner.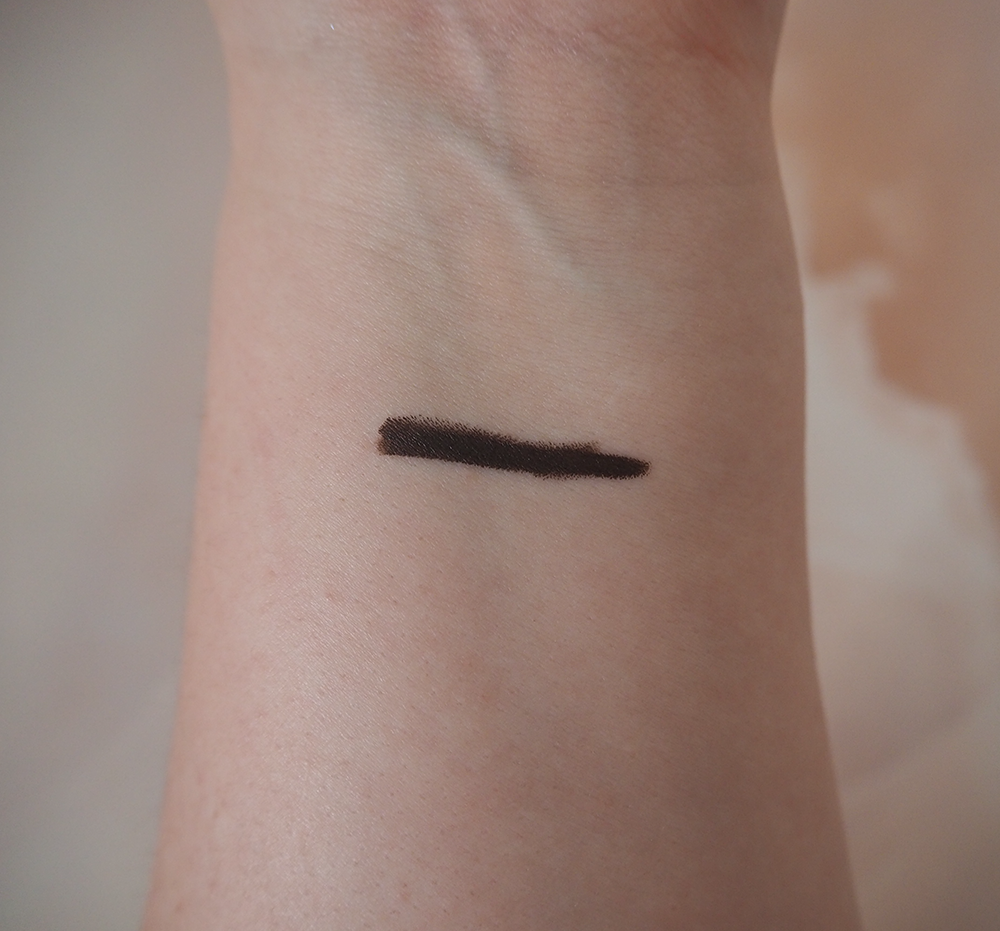 This was by far the creamiest pencil formula I'd ever swatched. Plus, the pigmentation was insane. I couldn't wait to see how this pencil eyeliner would perform on my eyelids. However, I was sceptical as to whether this cream formula would truly be smudge-proof and waterproof. In my experience, drier pencils budge much less.
Review
Yep, so I'm also obsessed with the Victoria Beckham Beauty Satin Kajal Liner.
The packaging for this pencil eyeliner is quite standard. I love the gold lettering, but, ultimately, there aren't too many ways to spruce up a pencil! The actual pencil is longer than a typical eyeliner, so that's a big bonus. I like that the eyeliner comes with a smudger on the other side to help create a smoky wing.
But the formula truly blew me away. This is the creamiest pencil I've ever used. In fact, it's the creamiest stick product I've ever used. It's so hydrating, smooth, and soft that it glides over my lids seamlessly without tugging at my skin or feeling uncomfortable. This feels super luxe. Compared to any other eyeliner I've tried, this is by far the most gentle formula.
I wondered whether this creaminess would mean that it's easy to smudge this eyeliner or be difficult to get a precise application. But the formula is surprisingly budge-proof. After 12 hours of wear, it didn't go flaky, wear off, or smudge. I've not worn this pencil eyeliner while it's rained, so I'm not 100% sure whether it's waterproof. However, based on the eyeliner's excellent lasting power, I'm very hopeful that the Satin Kajal Liner will be waterproof. And as the eyeliner has a sharp tip and sharpens well, getting precise application is easy with a steady hand.
Cocoa is also the most divine colour. This rich, deep, neutral brown shade is gorgeous. Some brown eyeliners are too warm, so they don't look good with cool-toned eyeshadows. But, the neutral brown works with just about any eye look. Plus, the pigmentation is insane. Just one stroke of this eyeliner will give you an incredibly saturated colour.
It's very easy to smoke out this eyeliner with the smudger brush on the opposite side of the pencil. The smudger doesn't brush away the eyeliner or make it look messy but simply blends it out. I got a lot of control with the smudger and found it very easy to make the eyeliner smoky and sultry.
At £26, this eyeliner is pretty expensive but not extortionate. But, it's miles better than any other eyeliner I've tried. It's creamy and soft without being messy, so you get a precise, long-lasting application that's still gentle on the lids.
Rating: 5 stars
Satin Kajal Liner is the perfect eyeliner. I love it.
Victoria Beckham Beauty makeup look
My Victoria Beckham Beauty review wouldn't be complete without a makeup look showcasing the Matte Bronzing Brick and Satin Kajal Liner! I also used a few project pan 2023 products.
Here's how it turned out: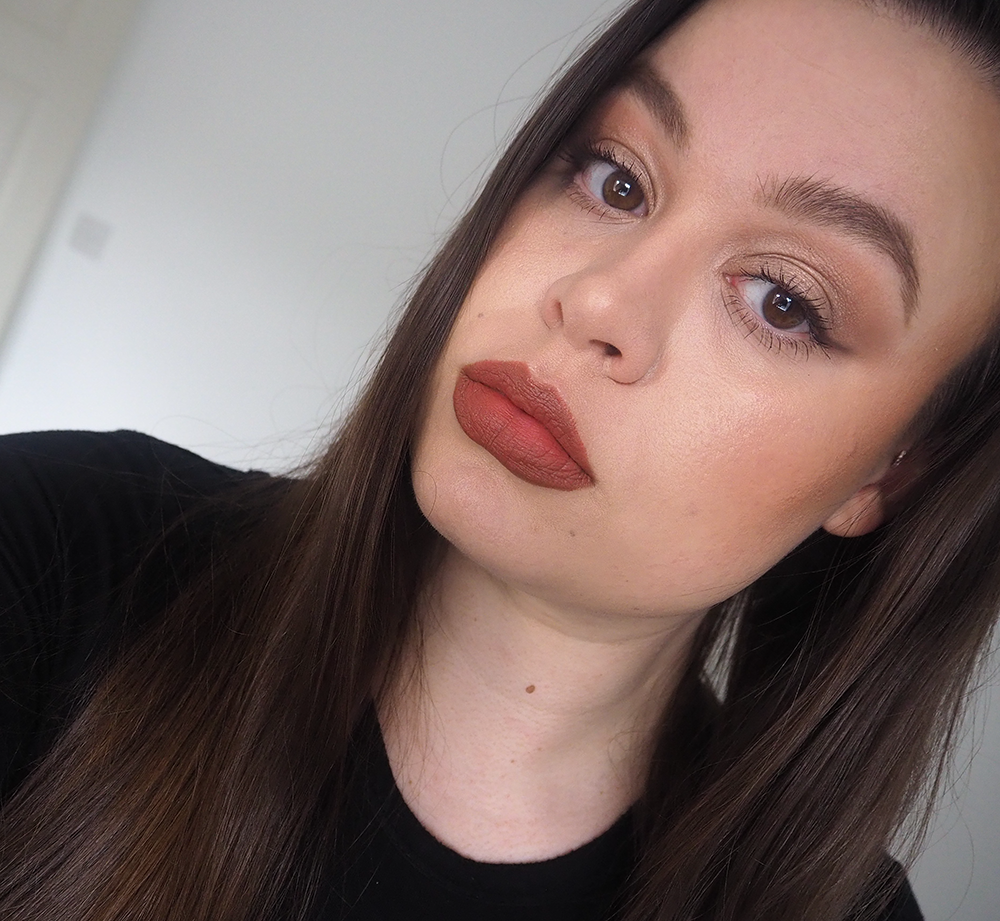 Yeah, so I love how this makeup turned out. The bronzer is very pretty and adds warmth and dimension to my face. The eyeliner is soft and smoky. That rich cocoa shade is more wearable than a black liner but still adds depth to my eye makeup.
Overall Victoria Beckham Beauty review
If it's not already abundantly clear from my Victoria Beckham Beauty review so far, this brand is amazing.
The Matte Bronzing Brick and Satin Kajal Liner have quickly become my fave products in their respective categories. Both products are pigmented, seamless to blend, are gorgeous shades, and have exceptional lasting power. The packaging is luxe and the formulas are just as amazing!
Obviously, this is an expensive brand. Victoria Beckham Beauty offers 15% off for new customers, but the products are still pricey. But I genuinely believe these products are worth the price. Of course, you can get bomb products from the drugstore for less than £10, but I just don't think you'll get the same beautiful textures or experiences as Victoria Beckham Beauty.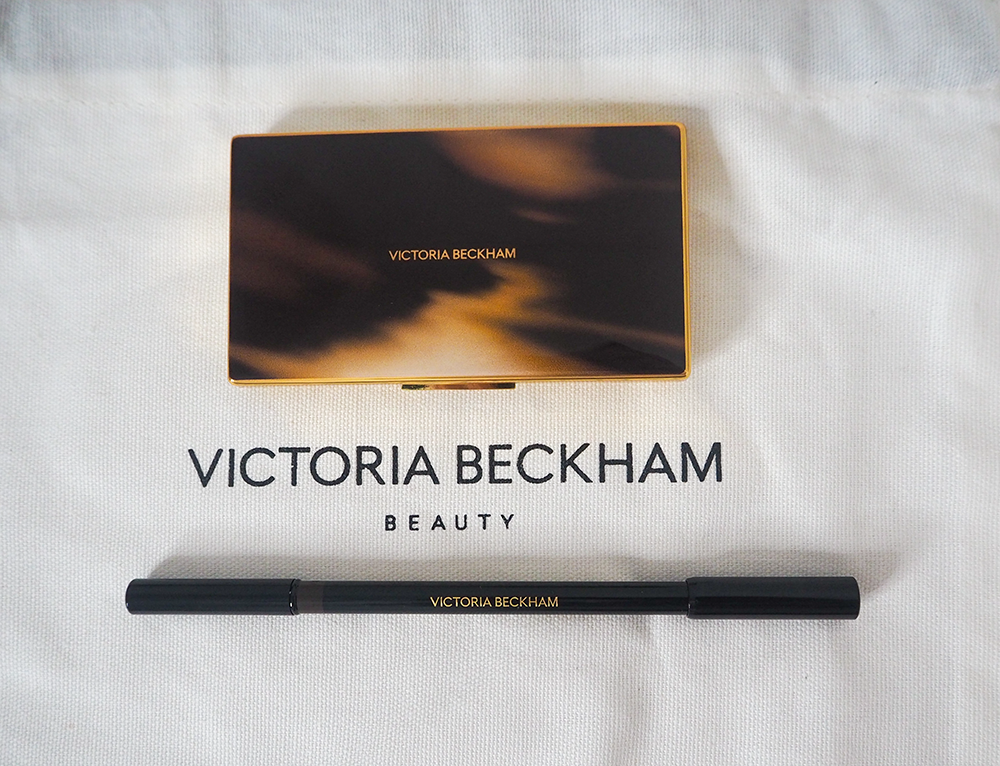 I totally believe this luxury beauty brand is worth it. The products are unreal. I'm so impressed!
Fave product?
It has to be the Satin Kajal Liner!
---
Is Victoria Beckham Beauty on your wishlist?