Last Updated on 3rd December 2023 by Sarah Sarsby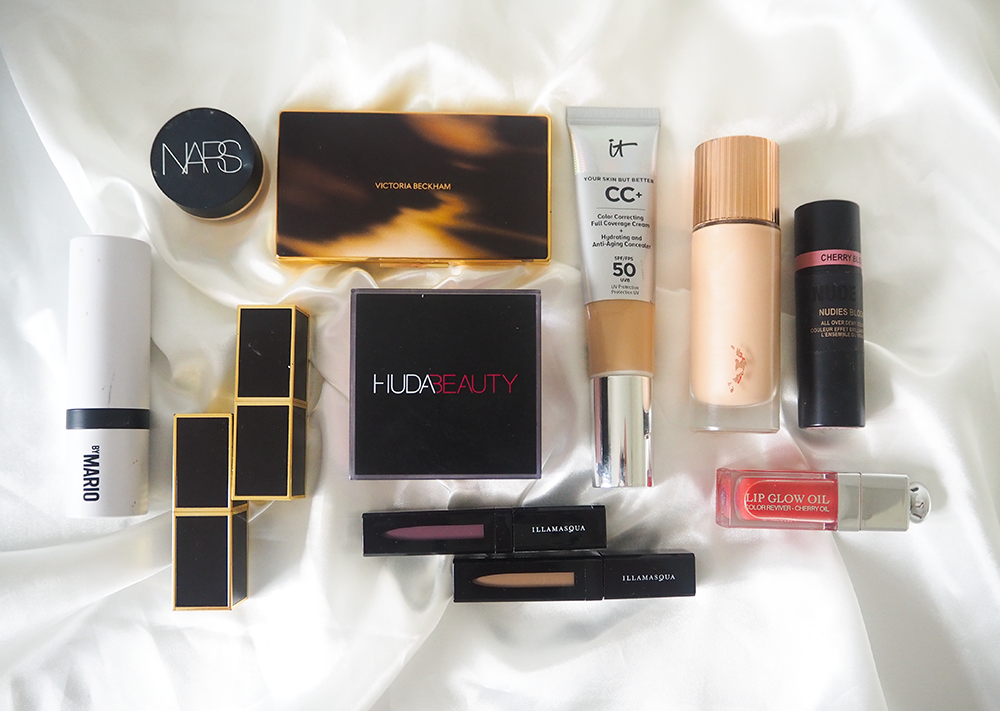 In recent years, drugstore makeup has been putting in a shift. Gone are the days of tacky, cheap, and poor-quality drugstore makeup products. There are now loads of fantastic and affordable makeup products to choose from, with many performing just as well as luxury brands.
However, sometimes high-end makeup products just have that extra dazzle that drugstore makeup products can't compete with. Maybe it's the texture, maybe it's the packaging, maybe it's the shade range, or maybe it's the finish. But we all love a product that just hits differently.
In this post, I'm sharing 10 of the best high-end makeup products that are absolutely worth the splurge. Keep reading to see some of my fave luxury makeup products.
* This post contains some affiliate links. This means at no extra cost to you, I earn some commission if you purchase a product through my link. All thoughts are my own, though, as always. If you want to find out more, visit my affiliate disclosure page **
1. IT Cosmetics Your Skin But Better CC+ Cream
£27.37 (20% off) at LookFantastic with code LFTFBLOGSARAH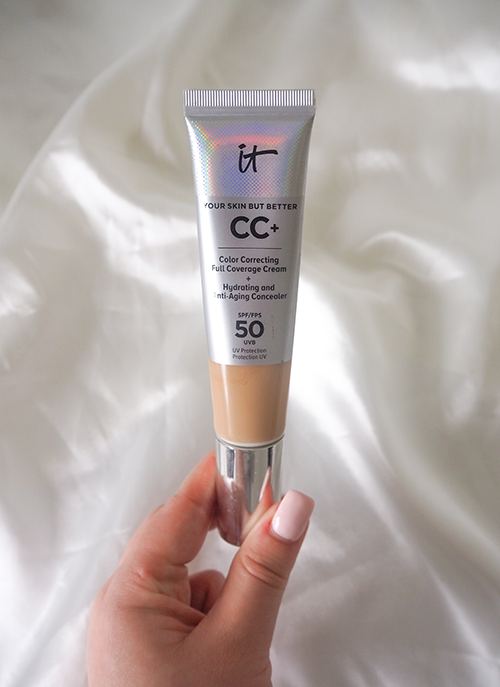 The IT Cosmetics Your Skin But Better CC+ Cream is probably my fave foundation of all time. Everything about this foundation screams high-end. It has a fairly thick and creamy consistency that melts into the skin. The application is seamless and non-patchy. Just 1 pump will give you full coverage that doesn't look cakey and makes your skin look healthy. It gives your skin radiance without being oily or glittery. It lasts all day with very minimal breakdown throughout the day, including for people with oily skin like me. You're left with a flawless, airbrushed complexion that still looks natural.
Drugstore foundations just don't quite live up to this one. It's pretty special.
2. Huda Beauty Easy Bake Loose Baking & Setting Powder
£28.90 (15% off) at Sephora UK with code SARAHSSPH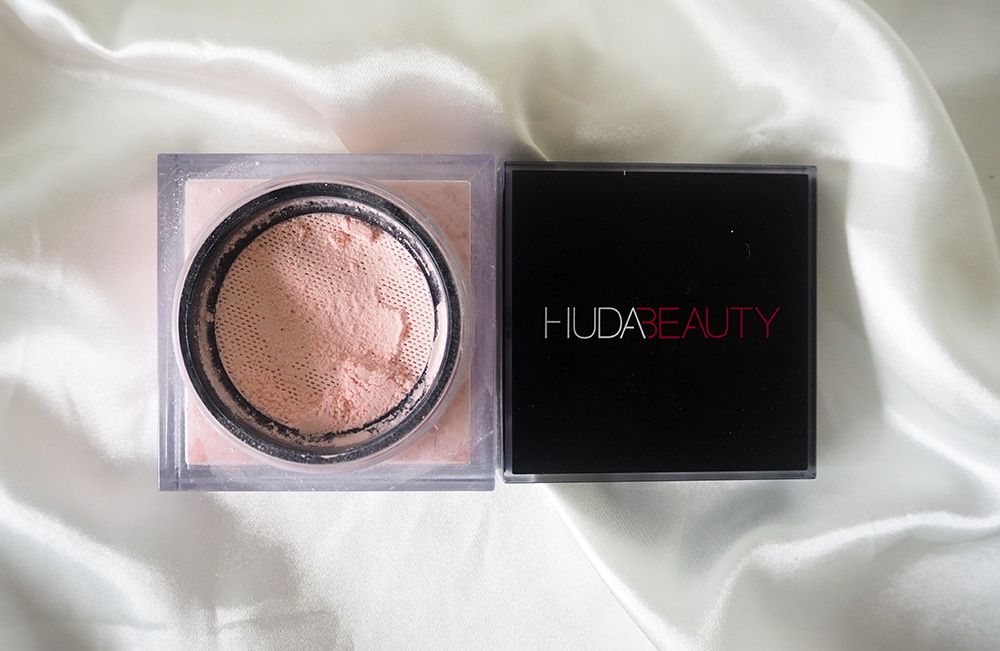 Huda Beauty Easy Bake Loose Baking & Setting Powder went viral on social media. Although a lot of viral makeup products can sadly be a bit of a letdown, this setting powder gets full marks. The texture is fantastic. It's soft, smooth, and, despite being quite thick, it blends into the skin effortlessly. It doesn't make your skin look powdery, cakey, or creepy. I hate powders that emphasise fine lines or any texture, but this one makes your skin look poreless. Most importantly, once you've set your makeup with this powder, it won't budge. At all.
There are plenty of great drugstore setting powders, but none of the ones I've tried come close to this.
3. Tom Ford Lip Colour
£40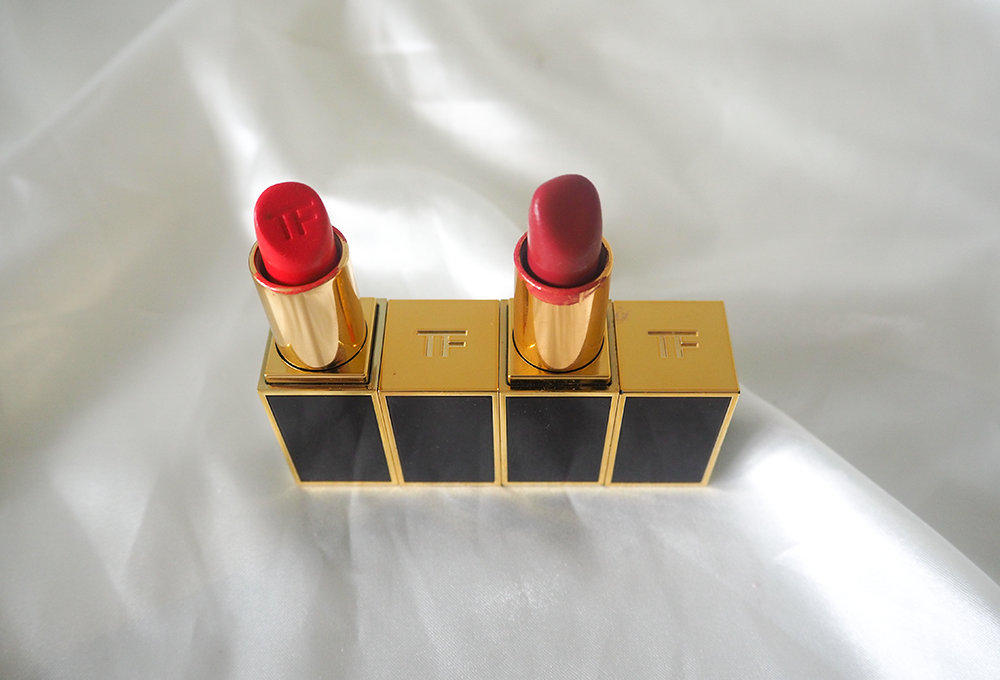 Tom Ford Lip Colour is one of the most expensive products in this post, but it's incredible. This is one of my fave lip products of all time. The satin finish is divine, as it's shiny and sleek. It makes your lips look rich, smooth, and full. The colour payoff is insane. I've got the shades True Coral and Night Mauve, and the pigmentation is unmatched. They're super comfortable and hydrating. The lipsticks are also really flattering, as the colour won't sink into any fine lines, gather around dryness, or go flakey. And the shades are so unique and pretty. I've not seen many shades like Night Mauve or True Coral! And don't get me started on the sophisticated black and gold packaging.
These lipsticks are very pricey, but they're so worth it. I can't think of a drugstore satin lipstick that even comes close.
4. Charlotte Tilbury Hollywood Flawless Filter
£39
Charlotte Tilbury Hollywood Flawless Filter is another hugely popular product on Insta and TikTok. This is definitely worth the hype. Although e.l.f. Cosmetics has come out with a well-loved dupe (which I'm yet to try!), this OG product from Charlotte Tilbury is beautiful. It can be used as a glowy primer, mixed in with a foundation or tinted moisturiser for a glowy boost, or applied to the high points of your face as a highlighter. This product is honestly a filter in a bottle. It'll make your skin look really healthy and naturally radiant, with no glitter or chunky shimmer particles that can be unflattering and cling to texture. The formula is smooth, creamy, and easy to apply.
While the drugstore dupe is meant to slap, this iconic product is absolutely worth the splurge. It's super versatile and gives beautiful results.
5. Nudestix Nudies Bloom
£24 (20% off) at LookFantastic with code LFTFBLOGSARAH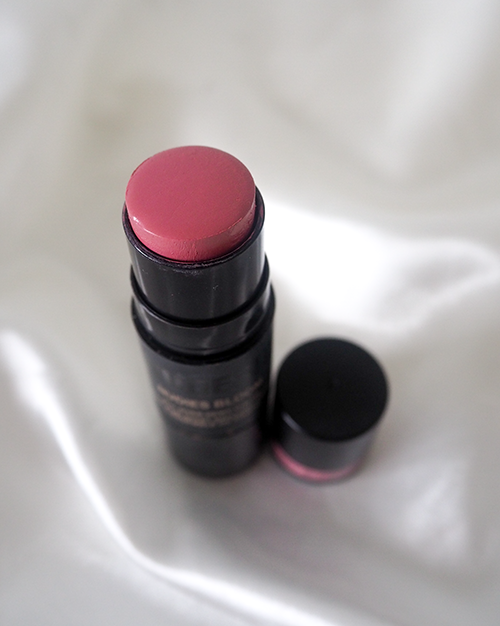 Nudestix Nudies Bloom is one of the best blushers available. This creamy stick formula offers hassle-free blending and buildability that you'll seldom find in the drugstore. Whether you want a touch of colour or fully flushed cheeks, this blush can do it all. The creamy formula offers a dewy finish in the most incredible shade range to complete any makeup look. It applies perfectly whether you're using a brush, sponge, or fingertips. It can also be used on the lips and eyes for a fully monochromatic vibe.
While there are some great drugstore blushers, this one is special in its multipurpose application that's very difficult to match.
6. Illamasqua Eye Paint
£15.20 (20% off) at LookFantastic with code LFTFBLOGSARAH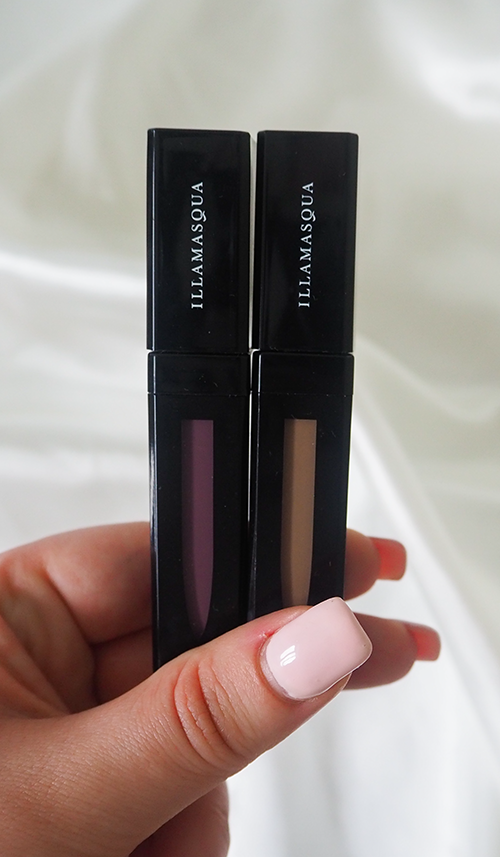 Illamasqua Eye Paint was one of my best makeup discoveries of 2022. These creamy matte eye paints are everything. The shade range is divine, from dusky lilacs to burnt oranges. Although these shades are matte, they're certainly not flat. They offer saturated colour and creamy application. The formula is really comfortable on the lids. Each eyeshadow is also super easy to manipulate, as it doesn't dry down too quickly. You could do a soft wash of colour all over the lid by applying a little bit of product in the centre and blending outwards thoroughly. Or you could do a bold graphic eye by layering the colour and applying it precisely.
Plus, these eyeshadows will not budge, smudge, flake, or crease. They stay put, and the results are beyond anything I've ever used from the drugstore.
Full review and swatches here.
7. Victoria Beckham Beauty Matte Bronzing Brick
£56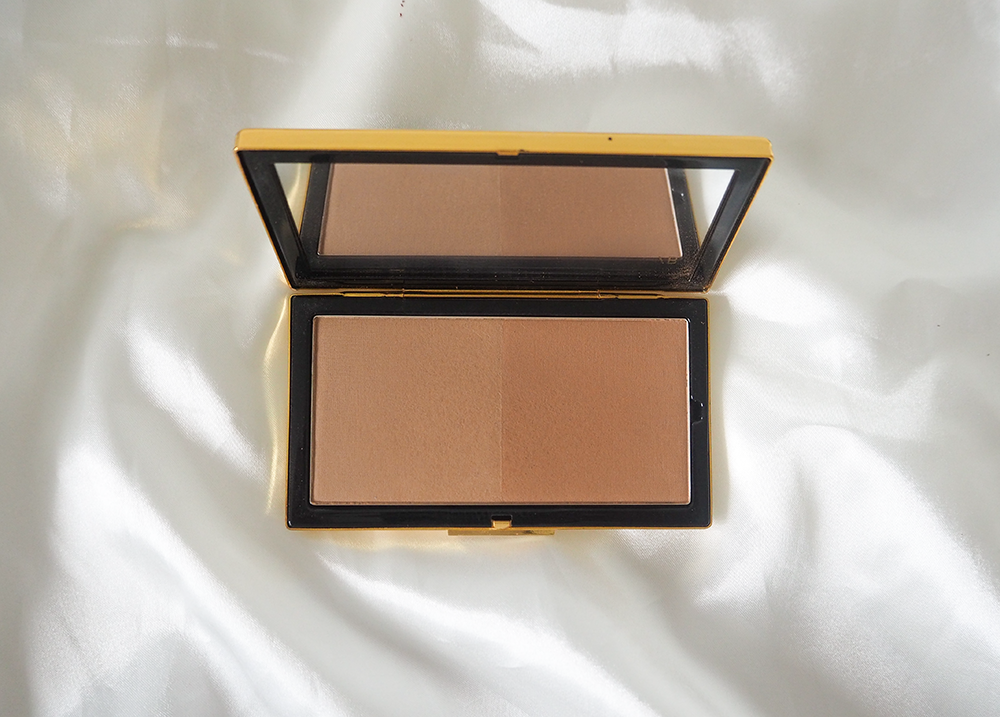 The Victoria Beckham Beauty Matte Bronzing Brick is simply *chef's kiss*. I've tried plenty of great bronzers, including drugstore ones, but none of them match the excellence of this one. It's very expensive, I know, but this bronzer is perfect in every way. The shade is divine. It's a warm bronze that's not too orange or too red. It looks very natural on your skin, like it's been kissed by the sun. I love the texture of the bronzer. It's smooth, buttery, and silky, so it applies to the skin evenly. Although it's matte, the finish is soft and airbrushed, so your skin doesn't end up looking flat.
This bronzer also layers like a dream. You won't experience any patchiness or chalkiness, no matter how bronzed you want to go. Plus, the longevity of this bronzer is in a league of its own. After 10 hours of wear, it doesn't fade, become greasy, or budge. It's a dream to apply. Oh, and the packaging? Yeah, it's incredible and very high-end.
8. NARS Soft Matte Complete Concealer 
£18.96 (20% off) at LookFantastic with code LFTFBLOGSARAH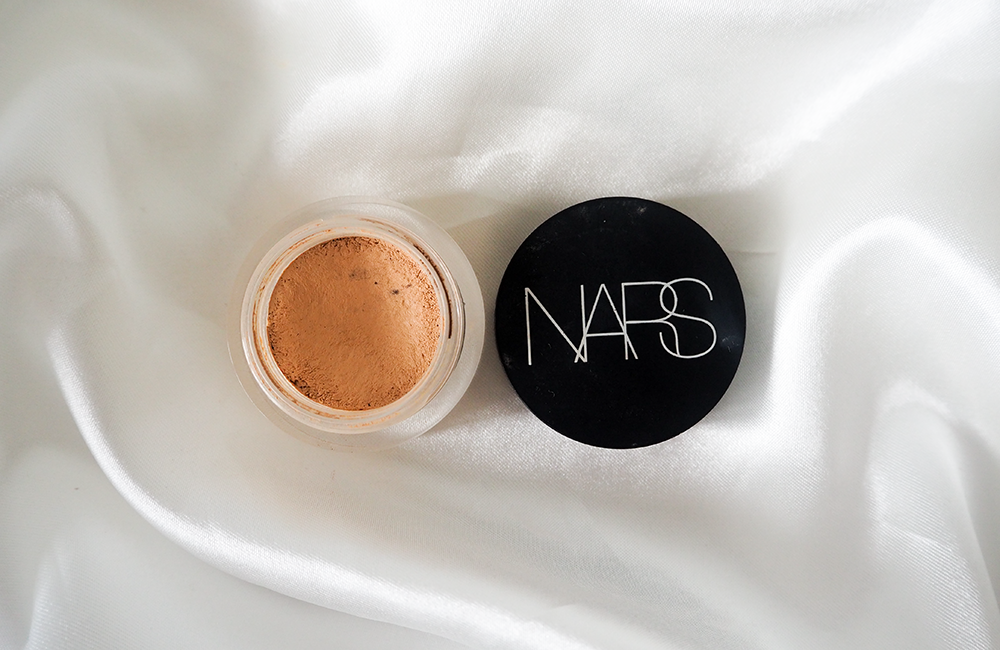 NARS Soft Matte Complete Concealer is my fave concealer. It's amazing because it's so flexible, which means you can use it exactly how you want to. You could use this instead of foundation to cover up blemishes, spots, redness, and imperfections because it offers a skin-like finish. It melts into the skin to look super natural. The way I like to use it is to even out my complexion before applying any foundation by concealing any redness or blemishes I have. It means I don't have to use as much foundation for an even base. This full-coverage concealer also has blurring properties, so it makes your skin look really smooth.
I also love that this concealer is very comfortable on the skin. Full-coverage concealers can sometimes feel a bit drying, but this one sits beautifully on the skin. I've not tried a concealer like it and will repurchase this once it's finished.
9. Dior Addict Lip Glow Oil
£32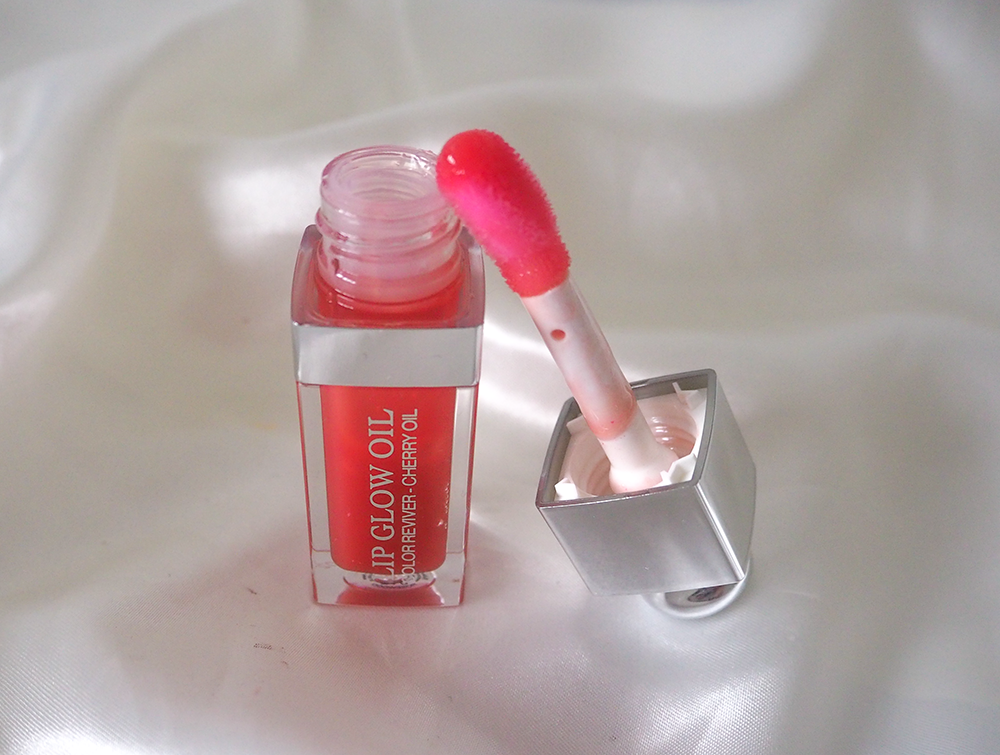 Dior Addict Lip Glow Oil is another viral product that merits the hype. This thick juicy lip oil sits somewhere in between a lip balm and a lip gloss. It has the hydrating soothing properties of a balm and the juicy shine appearance of a gloss. The result? A glossy lip that's comfortable and nourishing. There are clear and colour options. The colours offer a tint, so they're very natural and wearable.
Despite being an oil, it's surprisingly lightweight and non-greasy once applied. I find this lip oil seriously addictive, and I absolutely believe this is worth the splurge. It works gorgeously with simple, everyday makeup looks for effortless chic.
10. Makeup by Mario Soft Sculpt Shaping Stick
£32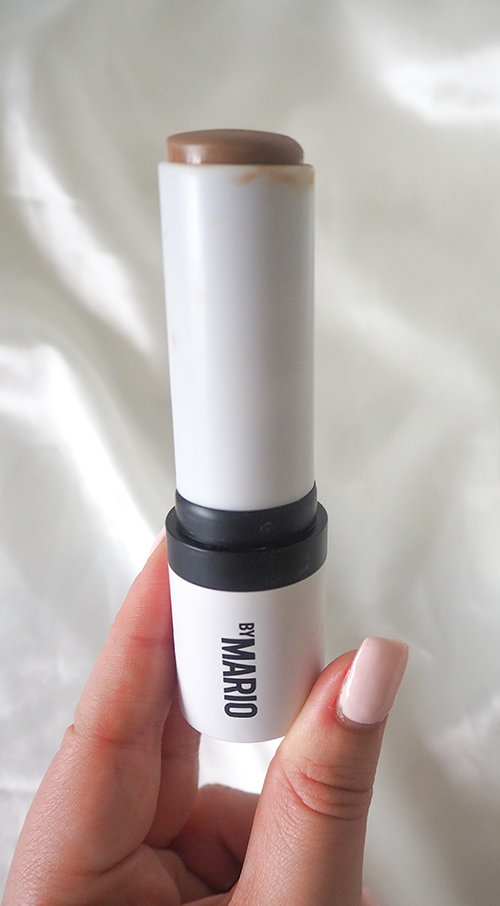 Contouring can be tricky to master, but the Makeup by Mario Soft Sculpt Shaping Stick makes it so easy. This creamy contour is effortless to blend and build for easy sculpting and dimension. The shades are on the cool side, without being ashy, which makes for perfect contouring. I've used quite a few contour products, and this is easily one of my faves. This stick makes contouring impossible to overdo. If you apply too much product, you can simply buff it into the skin, and the result will end up looking natural.
I warm the product up on the back of my hand, dip a brush into the product on my hand, and use the brush to precisely place the product onto my skin. It gives such a beautiful, soft finish this way.