Last Updated on 31st October 2023 by Sarah Sarsby
For my June beauty faves, I've got several makeup and skincare staples to share with you to keep you looking and feeling fresh as the weather gets warmer.
As a beauty lover, narrowing down my top 5 products each month can be hard. I'm always trying out new beauty products. But this month wasn't too difficult, particularly when selecting makeup products, as I've been pretty good at refraining from buying makeup recently. As my birthday is in August and I know I'll be getting a few more makeup products, it seems reasonable to back off a bit for now lol.
Anyway, here are my June beauty faves. Enjoy!
** This post contains some affiliate links. This means at no extra cost to you, I earn some commission if you purchase a product through my link. I only ever use affiliate links for products that I genuinely enjoy and love. If you want to find out more, visit my affiliate disclosure page **
1. COSRX Full Fit Propolis Synergy Toner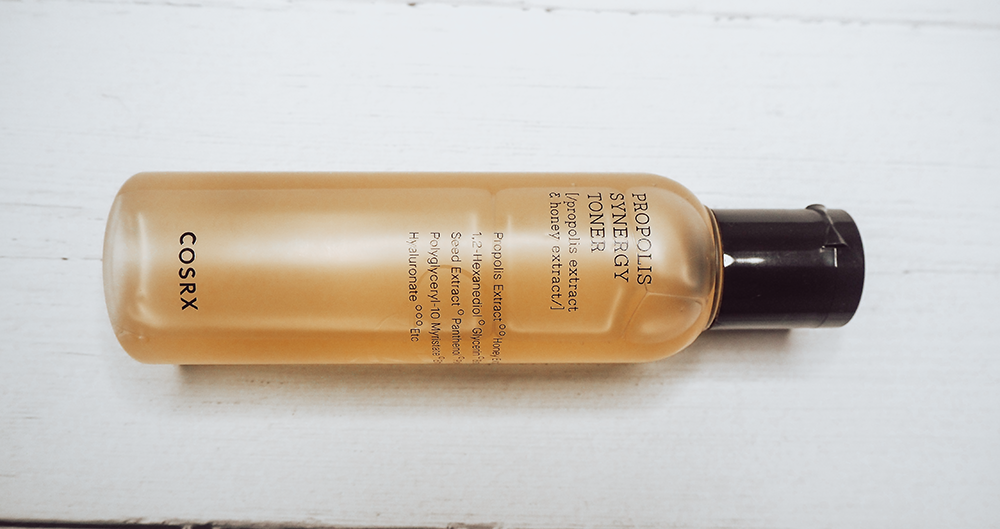 I'd seen quite a few aestheticians talk about how much they love the COSRX Full Fit Propolis Synergy Toner, so I couldn't wait to try it out.
And I can confirm that this Korean toner is incredible.
This K-beauty staple has a silky and soft texture that glides over the skin effortlessly. On application, my skin feels instantly hydrated, soothed and refreshed. Containing high amounts of propolis extract, honey and glycerin, this multitasking toner nourishes and protects the complexion. It also works to enhance the skin's moisture barrier.
This is definitely one of the best toners that I've ever tried.
Where to buy
The COSRX Full Fit Propolis Synergy Toner costs £20 for 150ml and can be purchased from YesStyle for £13.80. This is a great price for such a fantastic toner and I'd definitely purchase it with my own money in the future.
Rating: 5 stars
A fab hydrating and gentle toner.
2. NARS Soft Matte Complete Concealer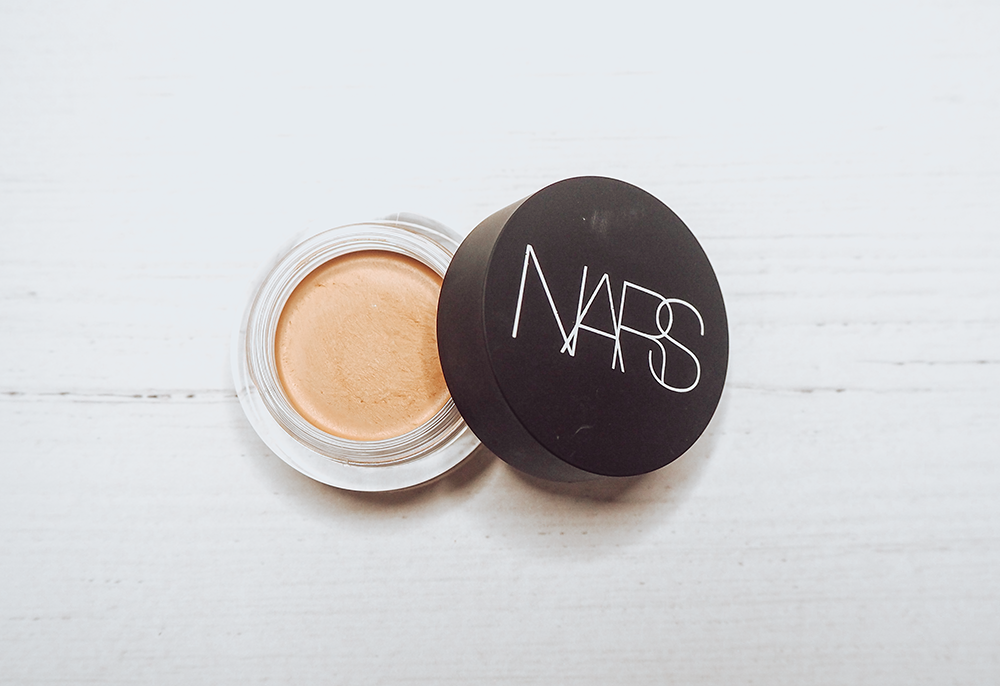 If you like concealers with buildable coverage and a natural skin-like finish, you need to try the NARS Soft Matte Complete Concealer.
This versatile concealer can easily be used for light coverage if you use a light hand but can be built up to full coverage with ease, without feeling heavy or looking cakey. Whether you want this product to brighten your under eyes, conceal darker spots or blemishes, or all over your face instead of foundation for a more put together look, this concealer does it all.
It's got a wonderful blurring and soft-focus effect too and, although it's matte, it never looks flat on the skin. It's also very comfortable to wear, long-lasting and doesn't crease. This is easily my favourite concealer ever.
Full in-depth review, swatches and makeup look using the NARS Soft Matte Complete Concealer available here.
Where to buy
The NARS Soft Matte Complete Concealer costs £24 for 6.2g of product and can be purchased from NARS Cosmetics. £24 for such a flexible concealer is very reasonable.
Rating: 5 stars
I genuinely can't fault this concealer in terms of its performance, ease of use and how it looks on the skin.
3. ARK Skincare Hydrating Beauty Mist
An absolute summer essential is the ARK Skincare Hydrating Beauty Mist for keeping your skin hydrated, cool and refreshed throughout the day. This product was kindly gifted to me by ARK Skincare.
With glycerin featured as the top ingredient in this facial spray, your skin will be wonderfully nourished upon spritzing. I use this after my first cleanse in the morning and it locks in some added hydration to keep my skin fresh all day long. If my skin is feeling parched, I top up with this spray liberally during the day, which gives a quick refresh. I also find it works well on top of makeup for a dewier finish.
Check out my brutally honest overall ARK Skincare brand review here for my views on 8 different products.
Where to buy
Retailing for £25 for 150ml, you can purchase the Hydrating Beauty Mist from ARK Skincare. Admittedly, this isn't the cheapest facial spritz on the market but it's a fairly big bottle. I think it's a decent price but I wouldn't go as far as to call it affordable. However, I think it's a worthwhile investment.
Rating: 4.5 stars
A great hydrating mist.
4. Fenty Beauty Mattemoiselle Plush Matte Lipstick in S1Ngle
The Fenty Beauty Mattemoiselle Plush Matte Lipstick in S1Ngle is a great blush nude lipstick for fairer skin tones.
This matte lipstick is comfortable to wear, doesn't feel drying and lasts very well throughout the day without cracking or crumbling. It's not a dry matte lipstick either and leans more towards a 'satin matte' finish. As it's got a creamy texture, it's very flattering on the lips and makes them look fuller.
I think Fenty Beauty might be discontinuing the Mattemoiselle Matte Lipstick range because they are all on sale on Fenty Beauty's website and many of them are out of stock. This has been the case for a while, which makes me wonder whether the brand is getting rid of its final stock to then discontinue the line.
It's a shame because I really like the Mattemoiselle formula and S1Ngle is ideal for that everyday nude lip. This shade also pairs well with a lot of different makeup looks.
Rating: 4 stars
I like this lipstick a lot and enjoy the creamy formula.
5. iUNIK Calendula Complete Cleansing Oil
The final product I'm sharing in my June beauty faves is the iUNIK Calendula Complete Cleansing Oil.
This is the best cleansing oil that I've tried and one of my favourite ever cleansers. It contains plenty – and almost entirely consists – of plant oils, such as sunflower seed oil, canola oil and jojoba seed oil, which makes the cleanser so nourishing, gentle and softening on the skin. It effortlessly removes makeup, dirt and any other impurities from your skin. And I mean effortlessly.
Honestly, it's the best cleanser I've used for removing stubborn makeup along with the holy grail The Body Shop Camomile Sumptuous Cleansing Butter and Emma Hardie Moringa Cleansing Balm.
After using this product, it makes my skin feel soft, hydrated and clean. But not stripped. Never stripped. I'm so impressed with this iUNIK cleansing oil and it's very affordable too.
Where to buy
The Calendula Complete Cleansing Oil costs £16 for 200ml and can be purchased from YesStyle or Stylevana. The bottle is huge so £16 is an incredible price, especially because of the luxurious vibes this cleanser gives. I would absolutely purchase this cleansing oil with my own money without hesitation.
Rating: 5 stars
A great cleanser that is both affordable and highly effective. A must-try.
Final thoughts on my June beauty faves
This was another strong-performing monthly beauty faves list, with 3 out of the 5 products achieving 5 stars from me. If I could only recommend one product from my June beauty faves, it would have to be the NARS Soft Matte Complete Concealer. I don't tend to find concealers that exciting. For me, they're normally just functional and pragmatic. But this concealer is fantastic and very versatile, which makes me want to use it in different ways.
---
Spot any of your own beauty faves in this list?