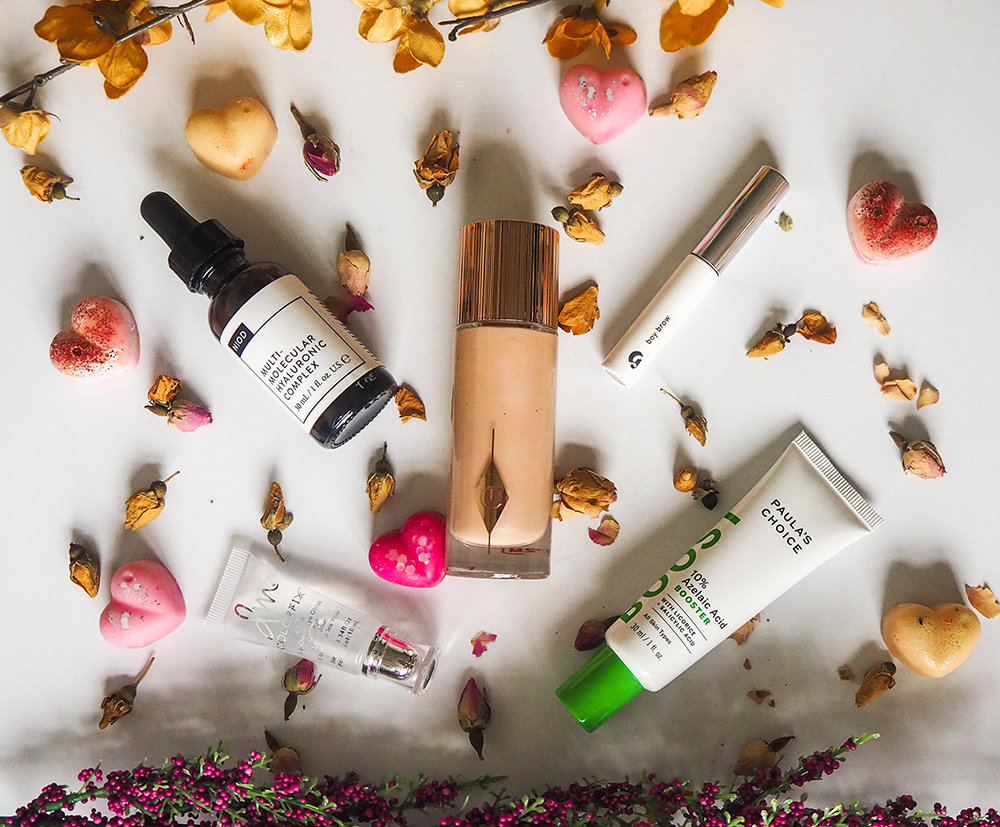 I'm back with another instalment of my monthly faves series and the 5 beauty products that have been grabbing my attention in September.
2020 has been an abysmal year, to say the least. I can't wait to see the back of it and I know a lot of other people feel the same way. I wanted to write that we're getting closer to Christmas and that I'm excited about it. However, it's just not going to be the same this year.
But there are still things to smile about.
Being inside a lot more has allowed me to play around with makeup more often, for instance, which has been nice. Plus, not spending much money on going out or doing stuff has enabled me to save a lot more (and justify spending money on beauty products lol).
In these strange COVID-19 times, I've been playing around with heaps of skincare and makeup products. So deciding what to include in my September beauty faves was difficult, but I finally came to a conclusion. Keep on reading to find out which products made the cut.
1. Glossier Boy Brow in Blond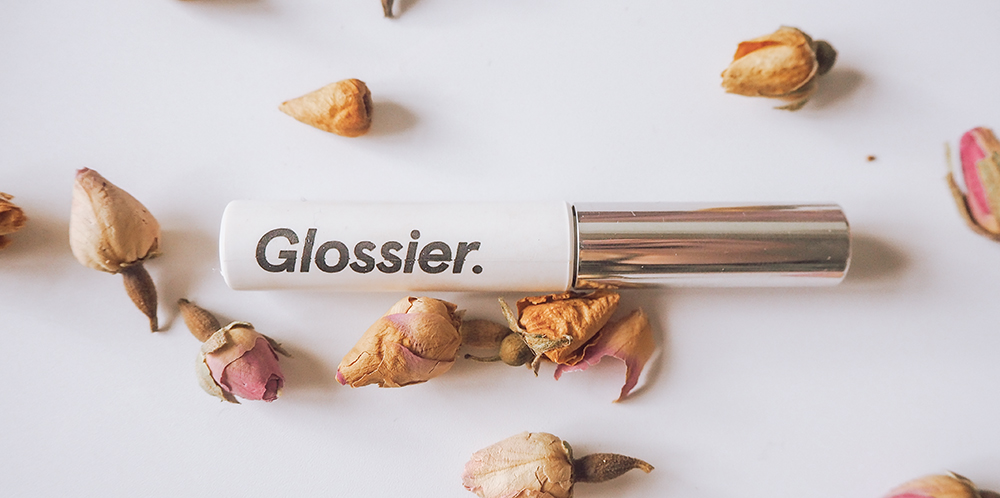 The first product in my September beauty faves is the cult classic Glossier Boy Brow. This eyebrow product is amazing. It's so easy to use and gives you the most gorgeous full and fluffy brows.
Compared to the Anastasia Beverly Hills Dipbrow Gel, this brow gel is not as pigmented, but far more user-friendly. Although I love my ABH Dipbrow Gel, you can very easily overdo your brows with it because the pigment is intense. In contrast, Glossier Boy Brow is more lightweight and less pigmented, meaning you won't overdo your brows, but they'll still look full and fluffy.
I opted for the shade 'Blond' because although my eyebrows are brown, the shade 'Brown' is for people with much darker brows than me (mine are a medium brown shade). Blond matches my medium brown eyebrows perfectly. Unless you have pretty dark brow brows, I think Blond is your best bet.
You can easily manipulate your brows into the shape you want with this gel formula too. Glossier Boy Brow is incredible and fully worth the hype. It's my new favourite brow product.
Where to buy
Retailing for £14, you can purchase Boy Brow from Glossier. Even though the tube is pretty small, I still think this is a great price. You don't need much product to go a long way and the result is effortless, full brows.
Rating
This innovative lightweight brow gel gets an easy 5 stars from me.
2. Danessa Myricks Beauty Colorfix Glaze in Clear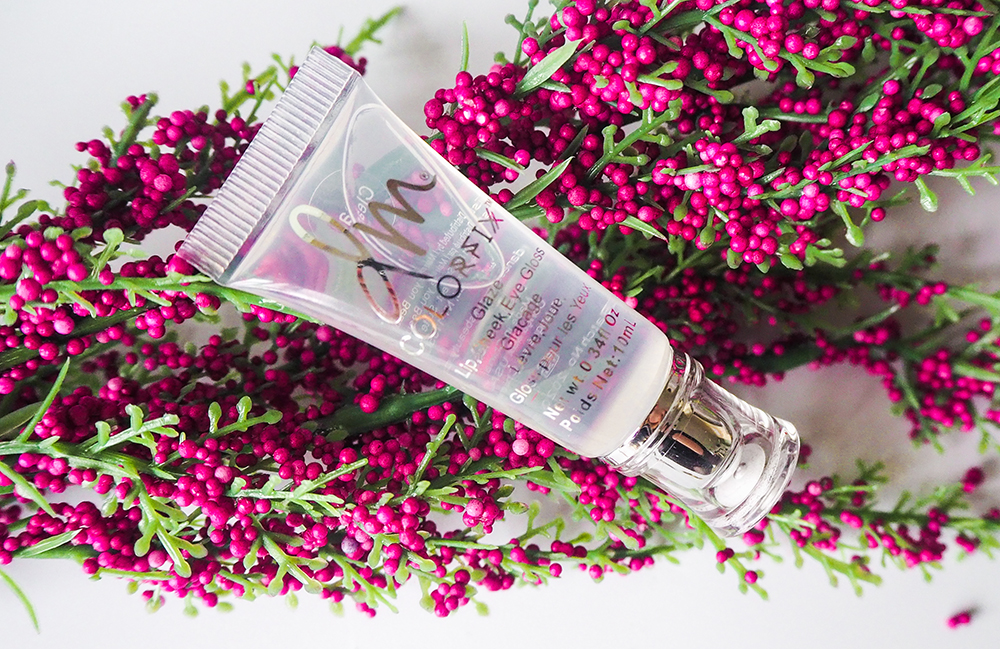 The second product in my September beauty faves roundup is the Danessa Myricks Beauty Colorfix Glaze in Clear.
This black-owned beauty brand inspired me to try out the glossy lids look. I think glossy lids are classy and very editorial, but I didn't know how to achieve the look.
Enter Danessa Myricks Colorfix Glaze Clear.
This multi-purpose gloss can be used on your eyes, lips and face. There are several shades available, but I thought the clear glaze would give me a gorgeous transparent sheen.
It's honestly such a joy to use. I normally apply a small amount of the gloss onto my cheekbones, lips and on top of eyeshadow, using my fingertips to dab the gloss in. It gives the most incredible sheen, without feeling sticky or heavy.
I was worried that this clear gloss would feel too heavy or tacky on my eyelids, but it doesn't. It's lightweight but still gives the most incredible sleek shine.
When I apply the Colorfix Glaze on my lips, eyes and cheekbones, I feel like I'm heading to the Vogue offices for a photoshoot. Very editorial and very awesome. If you're wanting to try out the glossy lids look, this product is a must.
Where to buy
The Danessa Myricks Colorfix Glaze costs £18 and can be bought from Guru Makeup Emporium or Tilt Makeup.
I think this is a good price. You don't need much product to achieve a glossy sheen and it's not something you're likely to be using every day, so it should last you a while.
For the full list of Danessa Myricks Beauty retail locations worldwide, check out the company's Instagram page.
Rating
I love this multi-purpose gloss because it's easy to use and delivers amazing results. I'm totally obsessed with it, so it gets 5 stars from me.
3. Charlotte Tilbury Hollywood Flawless Filter in Light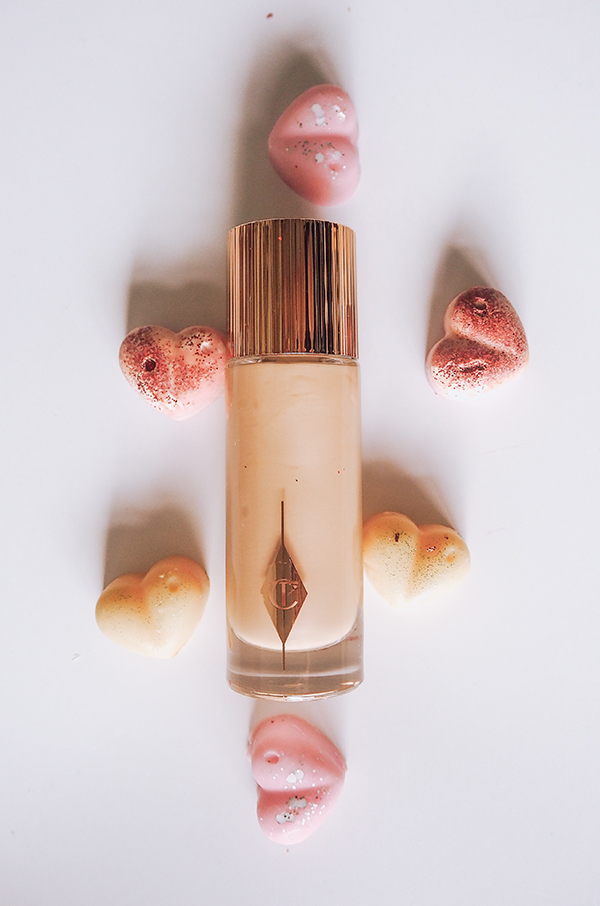 I received the Charlotte Tilbury Hollywood Flawless Filter last month for my birthday and it's incredible.
This versatile product is unlike anything else I've tried. It's a primer/highlighter/tinted moisturiser hybrid. Here are some of the ways you can wear it:
Mixed in with your moisturiser for a healthy glow
Beneath your foundation for a subtle glow
Blended in with your foundation for added radiance
As a highlighter to illuminate the high points of your face, e.g. cheekbones, cupid's bow, brow bone etc.
By itself for a healthy complexion
The texture is lightweight, but is neither creamy or runny. It's exactly in the middle. My favourite way to wear Hollywood Flawless Filter is as a highlighter or mixed in with my foundation.
It gives the most amazing 'lit-from-within' glow. It's not shimmery, but still adds dewiness to the skin, making you look healthy and radiant. This is one of Charlotte Tilbury's top-rated products and I can see why. I'm truly in love with it.
Where to buy
Charlotte Tilbury Hollywood Flawless Filter costs £34 and is widely available. You can purchase it directly from Charlotte Tilbury.
Like most Charlotte Tilbury products, this is on the pricey side. However, the bottle is massive and the results are flawless. I can guarantee that it's worth it.
Rating
This has fast become a holy grail product for me, so I'm giving Hollywood Flawless Filter 5 stars.
4. Paula's Choice 10% Azelaic Acid Booster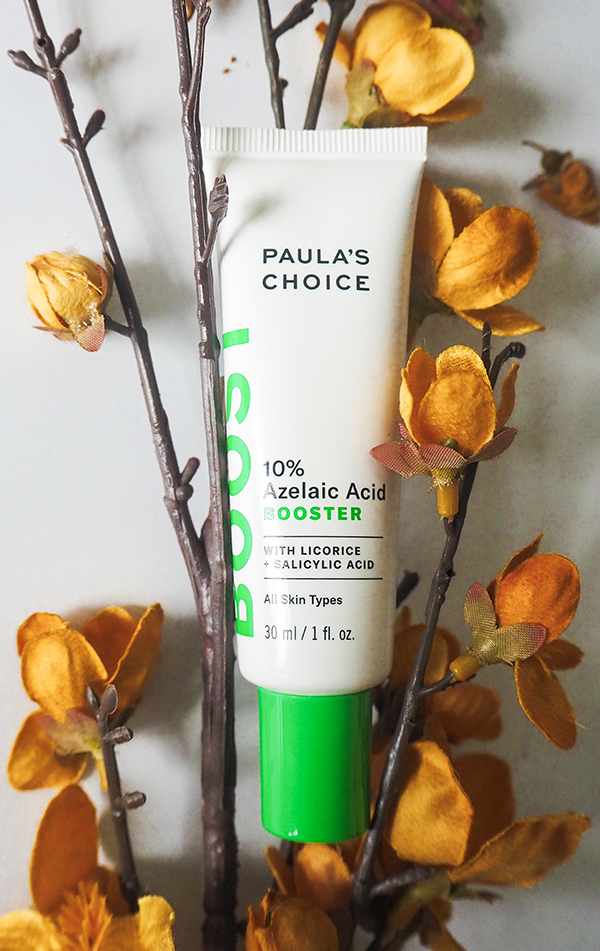 The fourth product in my September beauty faves is the Paula's Choice 10% Azelaic Acid Booster.
This is my first ever Paula's Choice product (I'm a bit late to the hype, I know), which I was introduced to by my lovely blogging friend Simone over at The Skin Care Culture, who recommended it for improving uneven skin texture.
It definitely lives up to expectations. This azelaic acid booster helps even out skin tone, improves skin texture, fades dark spots and provides a more radiant complexion. I mix in a bit of this product with my daily moisturiser and the results are fantastic.
In particular, I've noticed this product has really helped improve my skin's texture and tone. It feels smoother and looks more even. As the booster contains salicylic acid too, this would be a great choice for people with oily skin as it helps to lightly exfoliate the skin and unclog pores.
Where to buy
The Paula's Choice Azelaic Acid Booster costs £37 for 30ml and can be bought from Paula's Choice, Cult Beauty, or Space NK.
This product is pretty expensive, admittedly, but I'm a firm believer in paying for results. If uneven skin tone and texture is a concern for you, this product is a must.
Rating
Again, considering how well my skin has taken to this product and the fact it meets all of its claims, I've got to give the azelaic acid booster 5 stars.
5. NIOD Multi-Molecular Hyaluronic Complex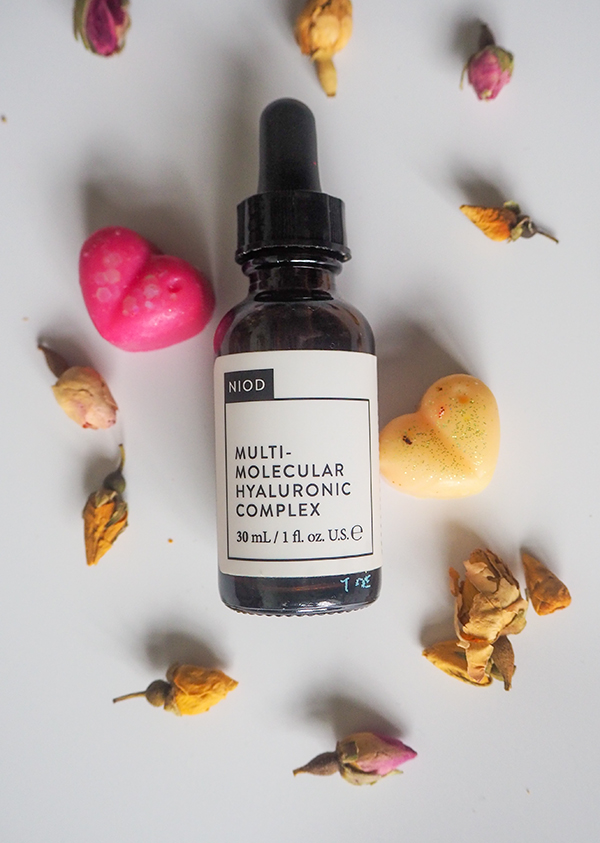 Completing my September beauty faves lineup is the NIOD Multi-Molecular Hyaluronic Complex. I got this serum as part of the Caroline Hirons Spring Kit One, so I knew it would be fantastic if Caroline had recommended it.
I wasn't disappointed.
This hyaluronic acid serum is exceptional. Combining 15 forms of hyaluronic compounds, hyaluronic precursors and a hyaluronic support technology, this serum is super hydrating.
Since using this hyaluronic acid serum, my skin feels more hydrated, smooth, firm and looks so healthy. I've also noticed that my skin seems to be much less oily since using the NIOD Hyaluronic Complex, which is a welcome bonus.
Most people could benefit with some added hydration to their skin and this serum is the best hyaluronic acid product I've tried by a landslide. For my fellow hyaluronic acid lovers, this one needs to get on your 'to buy' list if it isn't already.
Where to buy
The NIOD Hyaluronic Complex costs £38 for 30ml and can be purchased from Cult Beauty, Beauty Bay, or lookfantastic.
Although it's not the cheapest hyaluronic acid serum out there, spending money on a decent serum is important because targeted treatments require more hi-tech ingredients. Plus, 30ml will last you for quite a long time, probably around 3-4 months. So, I think investing £38 for healthy, hydrated skin is a great choice.
Rating
For the best hyaluronic acid serum ever? 5 stars.
Final thoughts
This is my highest-rated beauty faves post ever, as I've given every single makeup and skincare product 5 stars. I've tried a lot of new beauty products recently, so it was easy to single out my new favourites for this blog post.
If I could only recommend one product from the list, it would probably be the Charlotte Tilbury Hollywood Flawless Filter. It's such a unique and flattering product, and you can't find a dupe for it. However, every product on this list is fantastic and well worth trying.