Last Updated on 7th November 2023 by Sarah Sarsby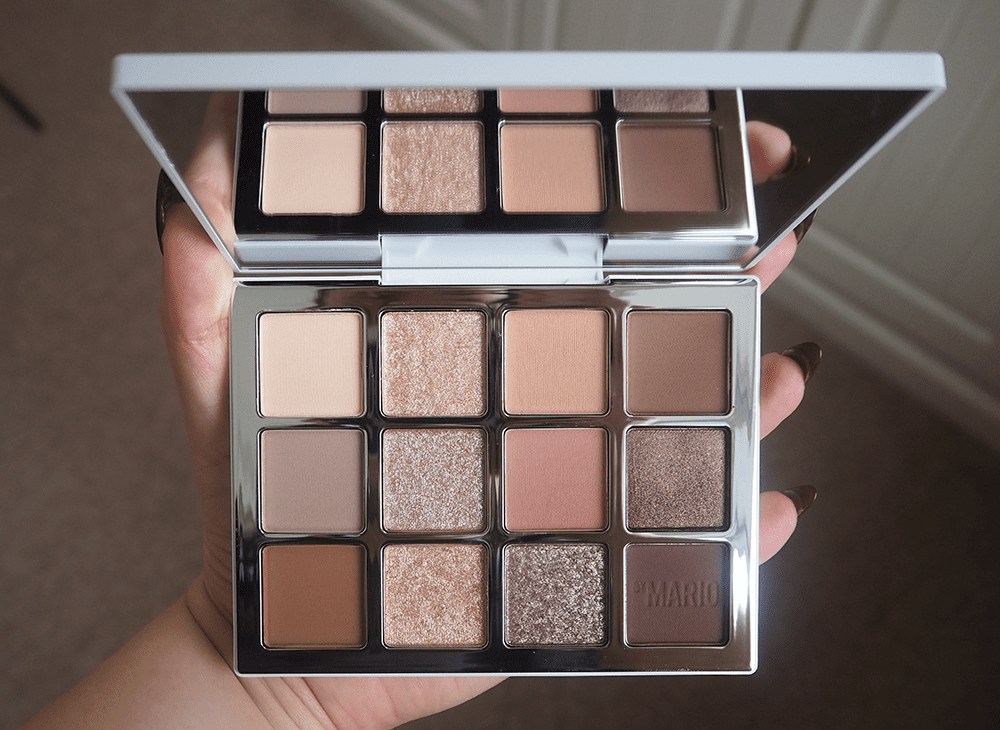 I was GUTTED when I missed out on the launch of the Makeup by Mario Ethereal Eyes Eyeshadow Palette last year. This stunning neutral eyeshadow palette was launched as a limited edition product, and I reluctantly accepted that I missed my opportunity to purchase it.
So when I found out that the Ethereal Eyes eyeshadow palette was restocked a few weeks ago, I jumped at the opportunity to get it. While in the US, this eyeshadow palette is available on the Makeup by Mario website and Sephora, we're not so fortunate in the UK.
The only place you can get this from in the UK is the Makeup by Mario website, and shipping costs a pretty eye-watering £17. And with the palette costing an already-expensive £72, this brought the total to a staggering £89.
But I felt like I needed this palette and had serious FOMO, so I didn't hesitate to order it.
Is the Makeup by Mario Ethereal Eyes Eyeshadow Palette truly worth the hype and pretty ridiculous £17 shipping? This review tells you everything you need to know about this gorgeous neutral eyeshadow palette, with swatches, 2 makeup looks, and my experience of using the shades.
* This post contains some affiliate links. This means at no extra cost to you, I earn some commission if you purchase a product through my link. All thoughts are my own, though, as always. If you want to find out more, visit my affiliate disclosure page **
About the Makeup by Mario Ethereal Eyes Eyeshadow Palette
The Ethereal Eyes Eyeshadow Palette is a limited edition 12-pan palette that's designed to create ethereal eye looks. It features 3 unique finishes: sueded mattes, modern metallics, and glossy shimmers. The shade names go like EE1, EE2, EE3, etc.
The palette incorporates neutral tones and can be used for subtle daytime looks and dramatic night looks. It would make a beautiful bridal palette.
Makeup by Mario Ethereal Eyes Eyeshadow Palette swatches
Swatches should never be used as your ultimate decision as to whether to purchase a product or not, as eyeshadows can perform better on the lids, and makeup is very much down to the individual's preference. However, swatches can help you see how pigmented a particular product is and what the formula is like.
To give you an indication of the colours, pigmentation, and textures, I swatched the 12 shades on my arm bare arm, without primer, below: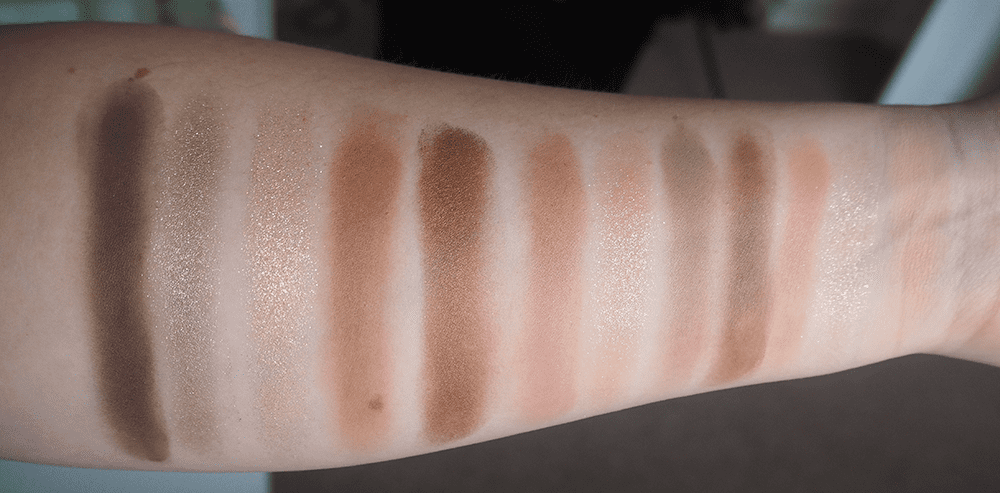 How gorgeous are the swatches?! The colour story is very pretty, with mostly neutral tones. While all of the textures swatched easily and felt soft, the glossy shimmers are out of this world. They're on a completely different level.
Ethereal Eyes makeup looks
Before I dive into my experience of using the Ethereal Eyes palette, I'm sharing a couple of makeup looks I created using it. I did one daytime look and one nighttime look.
Daytime look
For my eyes, I did a very light dusting of cream bronzer all over my lids, topped it with the glossy shimmer EE2, and simply finished it with some brown liquid liner and mascara. Super simple.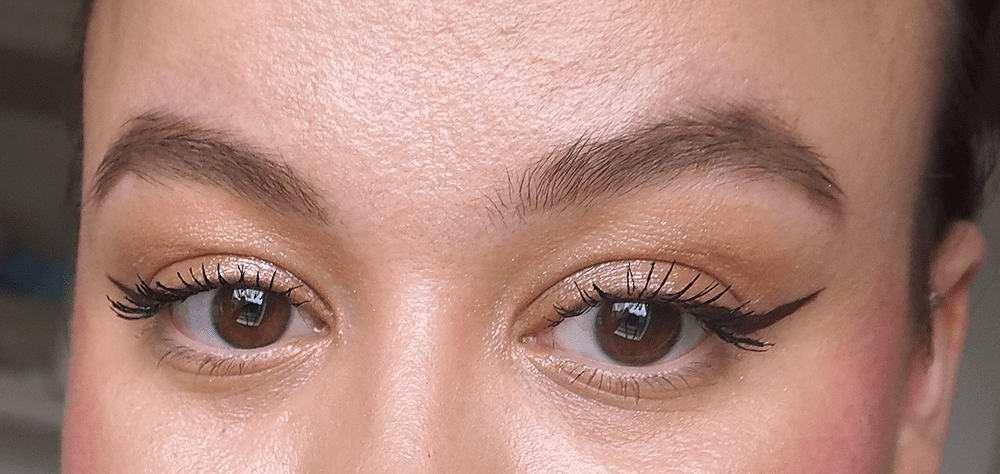 How stunning is that glossy shimmer?! It almost looks wet. The glitter particles are so small that it's one of the most reflective makeup products I've ever used. The glossy shimmers are giving luxury and expensive vibes. I love how sparkly my lids look without thick chunks of glitter. I also think these soft glossy shimmers are very wearable. In fact, they're so wearable, that I want to apply them every day.
Nighttime look
For my eyes, I actually followed Mario's Ethereal Night tutorial below.
His tutorial was very easy to follow and essentially involved creating a smoky, sultry waterfall eye look. Here's what my version turned out like: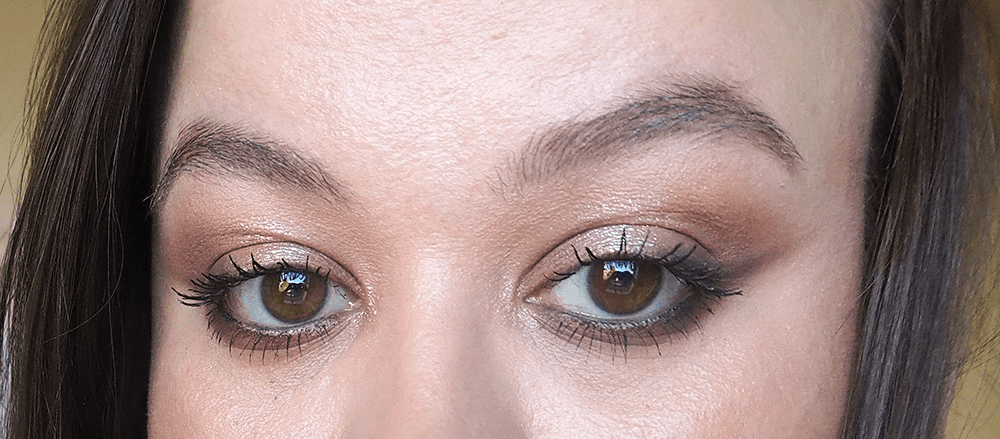 I'm so pleased with how this makeup look turned out. I should've built up the deeper matte shade, EE4, on my inner and outer corners for more drama, but I ultimately love the finished effect. It's glam but still a soft smoky look rather than full-on drama, which I'm into.
Honest Ethereal Eyes review
The Makeup by Mario Ethereal Eyes Eyeshadow Palette has quickly become a staple in my makeup collection and one of my fave eyeshadow palettes of all time. It's such an elegant, soft, and wearable neutral palette, so you can get a lot of use out of it.
The packaging is nothing to rave about. It's quite simple with a basic white case and black 'By Mario' lettering on the front. But the mirror inside is big, which is very handy. It also feels weighty and expensive. I quite like the modern, minimal vibe.
I love the neutral colour story. Most of the shades lean neutral or warm, with only a couple of tones that I'd describe as cool. I'd genuinely use every shade in the palette. I love the soft browns, peaches, pinks, taupes, and beiges. They're super wearable.
I think this palette could do with some deeper tones for deeper complexions. If you've got deeper skin, you wouldn't be able to build much depth of colour, as most of the shades in this palette are light. Although, I have some content creators with deeper skin who use this palette for light eyeshadow looks and think they look stunning.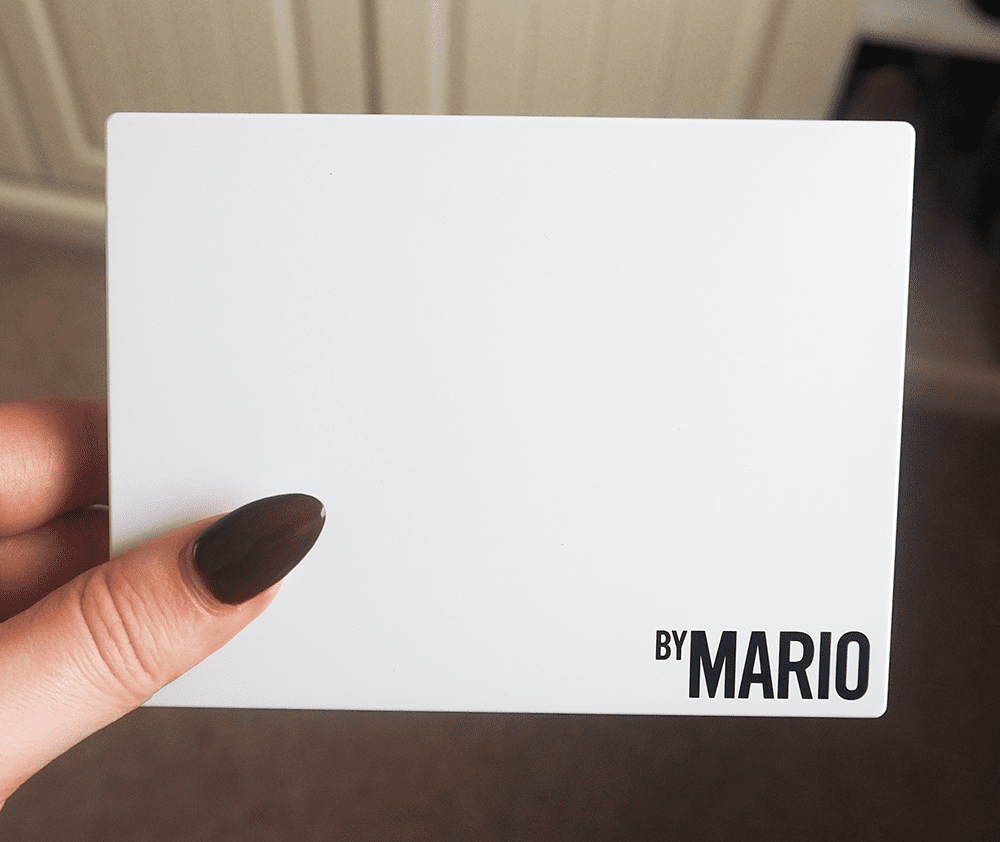 I've not tried the modern metallics yet, but they swatched like a dream. They were uber-pigmented, buttery, and smooth. I just know they'll be effortless to work with.
The sueded mattes are nice. If you like very saturated mattes where the lightest tap of your brush into the shadow delivers extreme colour payoff, you might not love these mattes. They're soft and buttery, but they take some layering to build up intensity. You can end up blending the mattes into nothingness if you overblend.
There's some fallout from the mattes but nothing crazy. If you tap the excess off your brush before applying the shadows onto your lids, you won't experience fallout on your face. I really enjoy the mattes, because they're pretty foolproof. If you apply too much of one of the deeper mattes, you can easily soften it with some blending. It's not like certain palettes where if you apply too much of one shade, you'll ruin your makeup because it won't blend properly.
2 of the mattes I tried, EE4 and EE12, were a little bit patchy. However, this was easily fixed by applying a touch more eyeshadow and the patchiness disappeared.
But the glossy shimmers are the star of the show. They're spectacular. They remind me of the Urban Decay 24/7 Moondust Shadow formula. These shimmers are super glossy and give an almost wet-look finish. The glitter is so fine that it catches the light beautifully for the most expensive-looking shine of your life. Think diamond dust.
They apply equally beautifully with a brush or your fingers. And they're surprisingly easy to blend. You can pack the shimmer in a concentrated area for an intense, glossy sparkle or blend it out for an all-over soft shine. Either way, it looks gorgeous. I'm obsessed.
All of the textures are buildable, offer seamless blendability, and work together harmoniously. You could create endless ethereal eye looks with this palette.
Where to buy
The Makeup by Mario Ethereal Eyes Eyeshadow Palette retails for £72/$68 and can be purchased from the Makeup by Mario. Shipping to the UK costs £17, but in the US, shipping is free on all orders over $35. It's also available at Sephora in the US – we're not so fortunate in the UK right now, as it's not available at Sephora here.
Obviously, this is very expensive. It costs a total of £89 to get this palette in the UK. Which is kind of nuts. But this palette is divine, very high-quality, and has the most captivating textures and colours. I'll get a use out of it.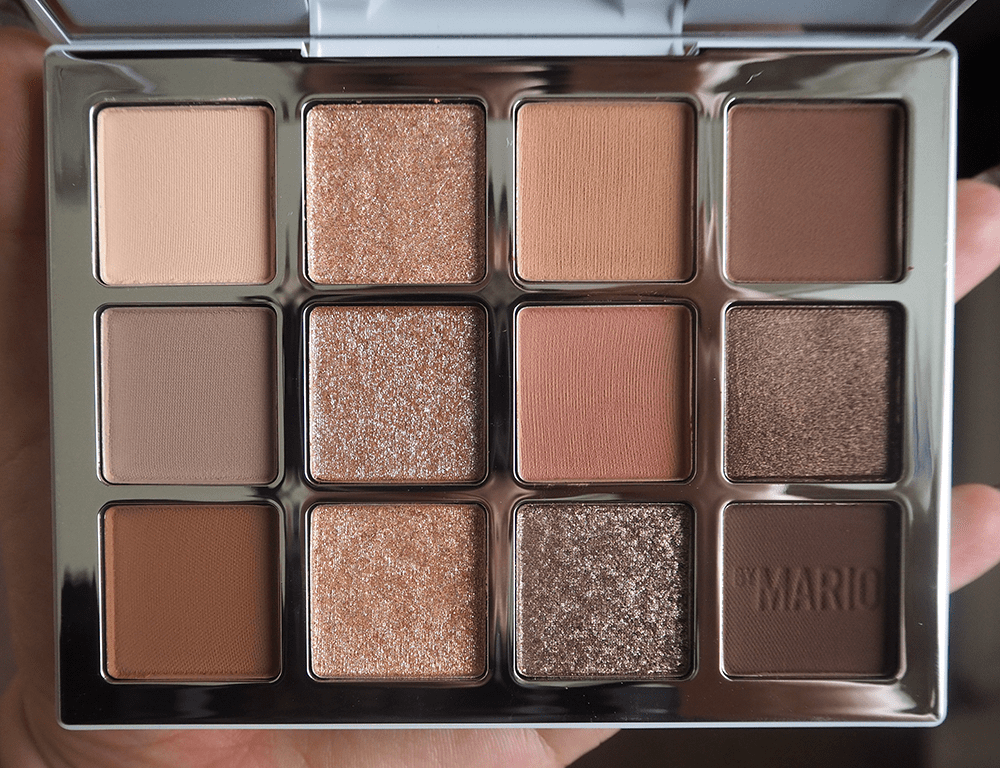 Is the Makeup by Mario Ethereal Eyes Eyeshadow Palette worth it?
I believe the Makeup by Mario Ethereal Eyes Eyeshadow Palette is worth the hype. While the £17 shipping is pretty ludicrous, I don't regret it at all. The colours are divine and very wearable, I love the buttery smooth mattes and metallics, and the glossy shimmers are out of this world. This palette really is giving ethereal.
Rating: 5 stars
I find myself wanting to wear this eyeshadow palette all the time. I'll get so much use out of it and can't wait to try all of the shades.