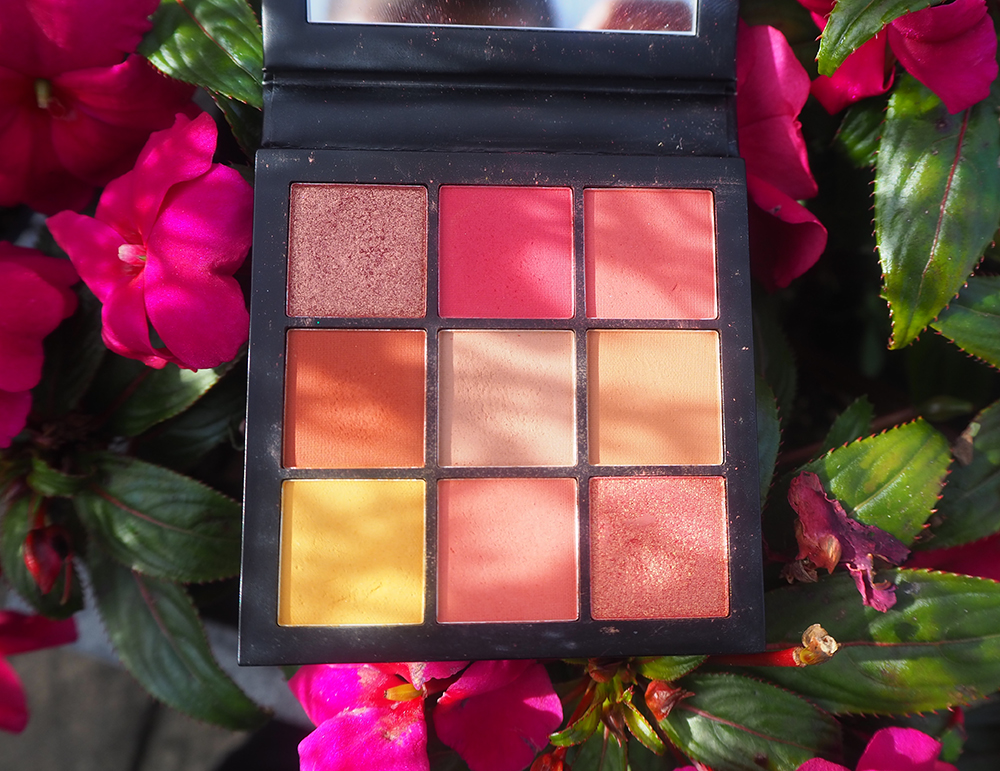 In this blog post, I share 7 different makeup looks that you can create with the Huda Beauty Coral Obsessions Eyeshadow Palette.
I've wanted to jump on the '1 week, 1 palette' trend for a while because I think it's a great way of encouraging you to use the eyeshadow palettes you already own.
The Huda Beauty Coral Obsessions Palette is part of my 2020 project pan. Although I definitely won't hit pan on this eyeshadow by the end of the year, I've been making a point of using it a lot in an attempt to use it up.
Some eyeshadow palettes can leave you feel uninspired if you've had them for a while. If you own this Huda Beauty eyeshadow palette – or any other coral palette – I hope this blog post gives you some new makeup inspiration.
1. The pink wing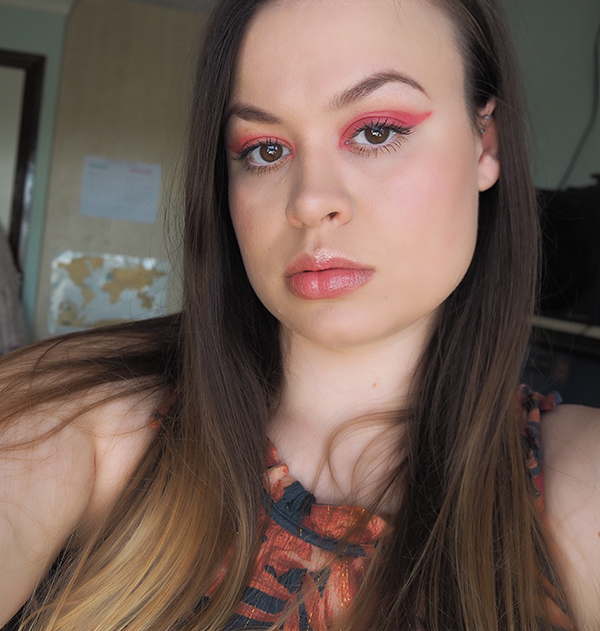 I created this pink wing using the bright pink matte shade (middle of the top row) in the Huda Beauty Coral Obsessions Palette. This eye look was super easy to create as simply I swept the shade across my lids using a dense brush and created a wing shape at my outer corners.
I paired this look with a lip gloss to complement the bold eyeshadow.
Personally, I love this look. It's fun, vibrant and bold, without being too heavy. It looks fantastic during the summer due to the brightness, but would work at any time of year.
2. Chilli mango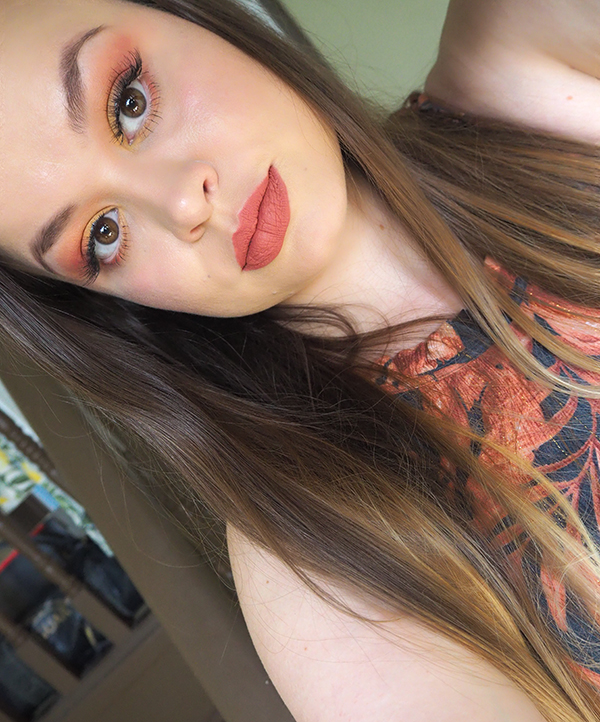 To create this chilli mango makeup look with the Huda Beauty Coral Obsessions Eyeshadow Palette, I followed the makeup tutorial below from Jessica Vu.
Although she used a different coral-toned eyeshadow palette to create this look, the shades were very similar to those in the Huda palette.
I'm honestly obsessed with this look. It's colourful, but still soft and subtle. The yellow and coral tones complement one another so well! Although I didn't rock the yellow blush like Jessica, I think this is such a cute look. This is definitely one for spring and summer.
3. Peach fizz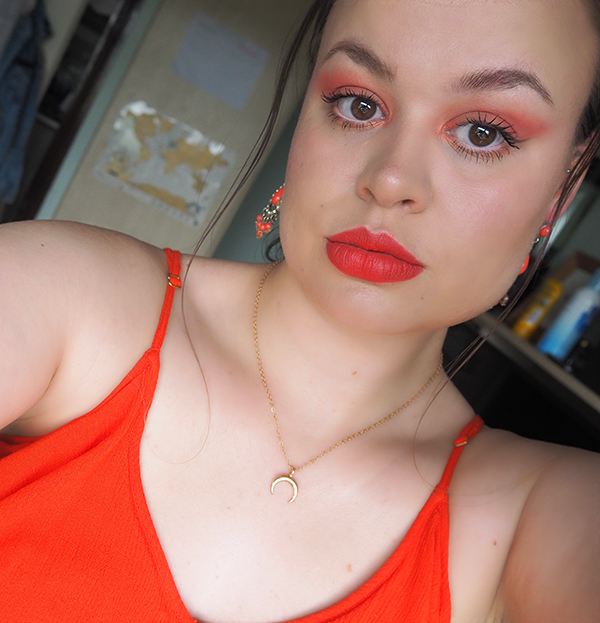 I created this peach fizz look using the two softer pink matte shades in the Huda Beauty Coral Obsessions Palette (top right and bottom middle shades). I took an equal amount of both eyeshadows and swept them across my lids.
Then, I took the peach duochrome (bottom right) and applied this in my inner corners for a touch of sparkle.
To complete this look, I paired the eyeshadow with a bright red lip – the Glossier Generation G sheer matte lipstick in Zip. This lipstick really brings together the look and makes a bold statement, without being too 'in your face'.
This look can be worn in the day, but some thicker eyeliner, more highlighter and false lashes could easily turn this into an evening look.
4. Pink and yellow fun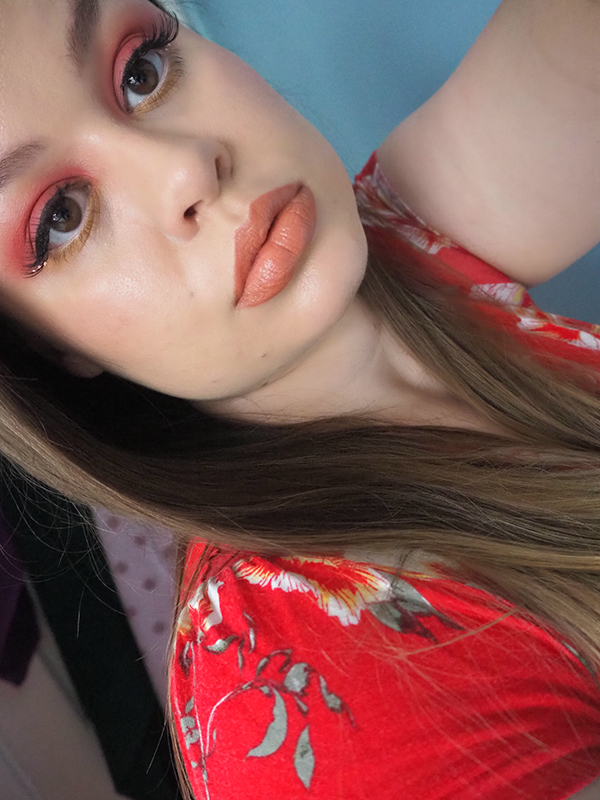 I created this playful makeup look for my spring 2019 look. Inspired by a makeup look on Pinterest, I used my Huda Beauty Coral Obsessions Palette to play around with bright pink on my upper lids and yellow on my lower lashline.
This look packs a punch but is still wearable. I love the addition of the three white dots, which I created using a white liquid liner, underneath the black winged liner. This makes the look fresh and new.
For those of you looking to experiment with eyeshadow looks, incorporating white liquid liner and bold colours is a great place to start!
5. In the spotlight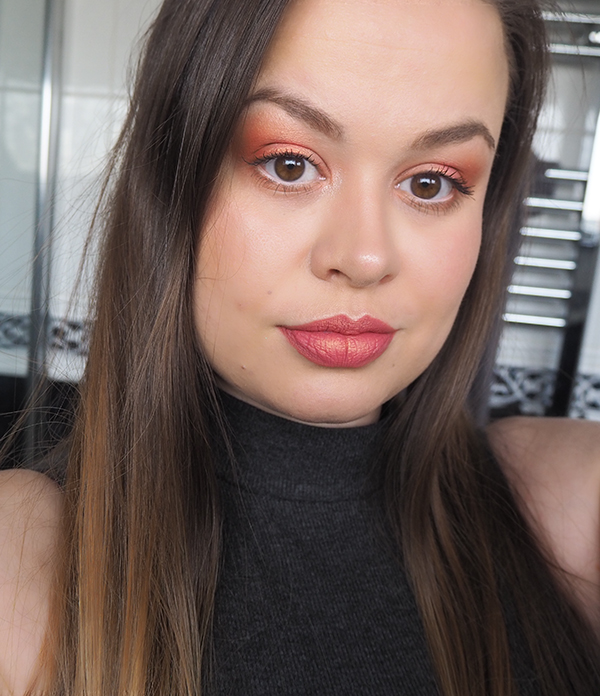 My sister created this spotlight eyeshadow look with the Huda Beauty Coral Palette. This look uses the more neutral and earthy tones of the palette, with the addition of the peach duochrome shadow in the centre of my eyelids to create a spotlight effect.
For a cohesive vibe, she also added this peach shimmer shade to my lipstick to add a multidimensional shine. Adding shimmer shadows to your lipstick is a fun way to tie your makeup look together. I love the effect this creates!
6. Sunset-inspired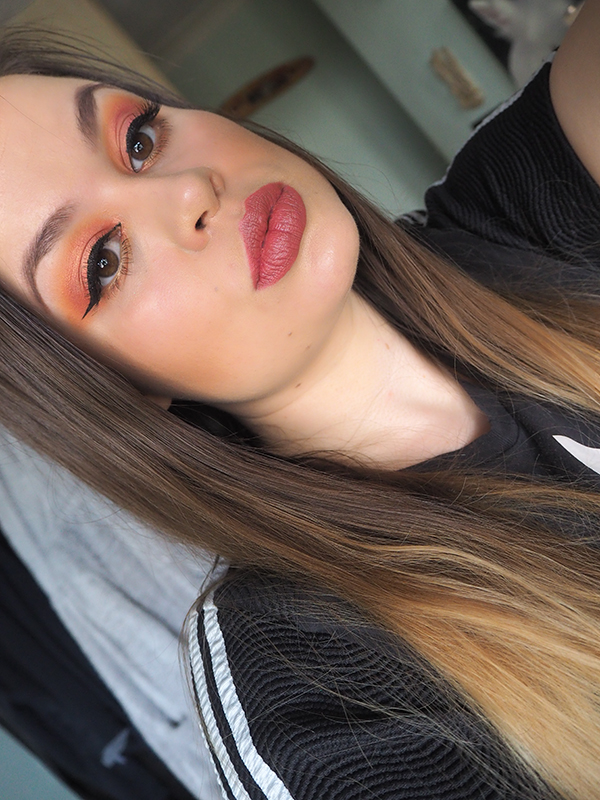 This sunset eyeshadow look incorporates most of the shades from the Huda Beauty Coral Obsessions Palette. It's the most detailed and intricate look in this blog post, but I think the result is gorgeous.
I followed the tutorial below to create this sunset eyeshadow look:
I love the explosion of coral colours on the lids. This eye makeup look is romantic and works perfectly now we're moving into autumn. It reminds me of warm evenings on summer holidays in Barbados, Sri Lanka and Lanzarote.
7. Everyday glam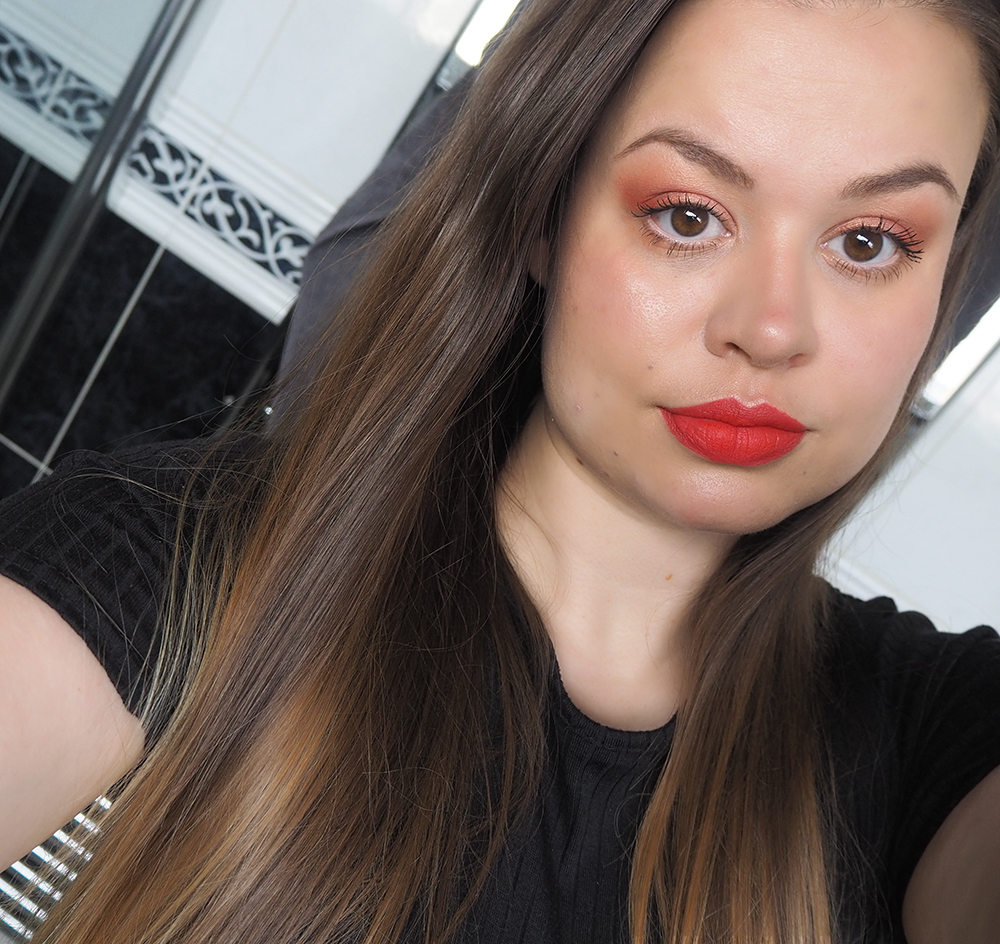 The final look I created with the Huda Beauty Coral Obsessions is a simple everyday makeup look. Minus the red lip, this could easily be used as a work from home makeup look. For a simple office makeup look, try teaming this look with a gloss, nude lip or sheer lipstick.
Again, this eyeshadow look uses the more earthy tones in the palette, along with the shimmer shade at the top left for a bit of shimmer. Simple, but effective.
Final thoughts on creating 7 looks with the Huda Beauty Coral Obsessions Palette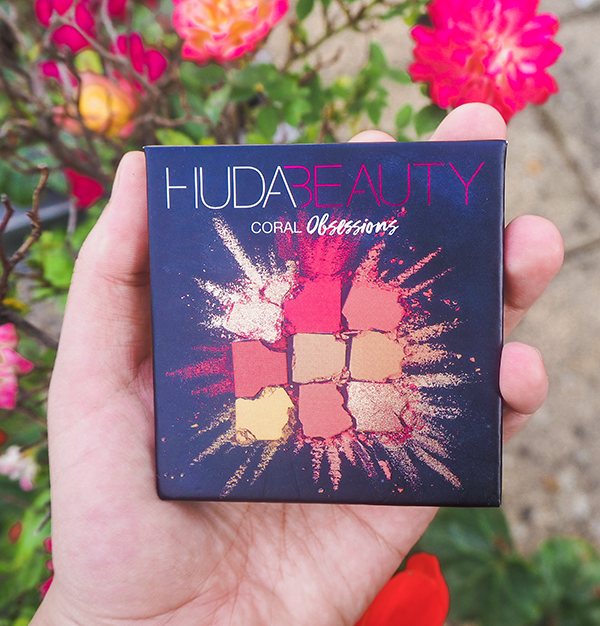 Every time I use this eyeshadow palette, I forget how much I truly like it and how many different looks you can create with it. I'm really happy with the 7 looks I created and think this eyeshadow palette is easy to use and wear.
My favourite looks are: the pink wing, chilli mango and sunset-inspired. Which makeup looks do you like the most? I'd love to hear your thoughts in the comments below.