Last Updated on 17th September 2023 by Sarah Sarsby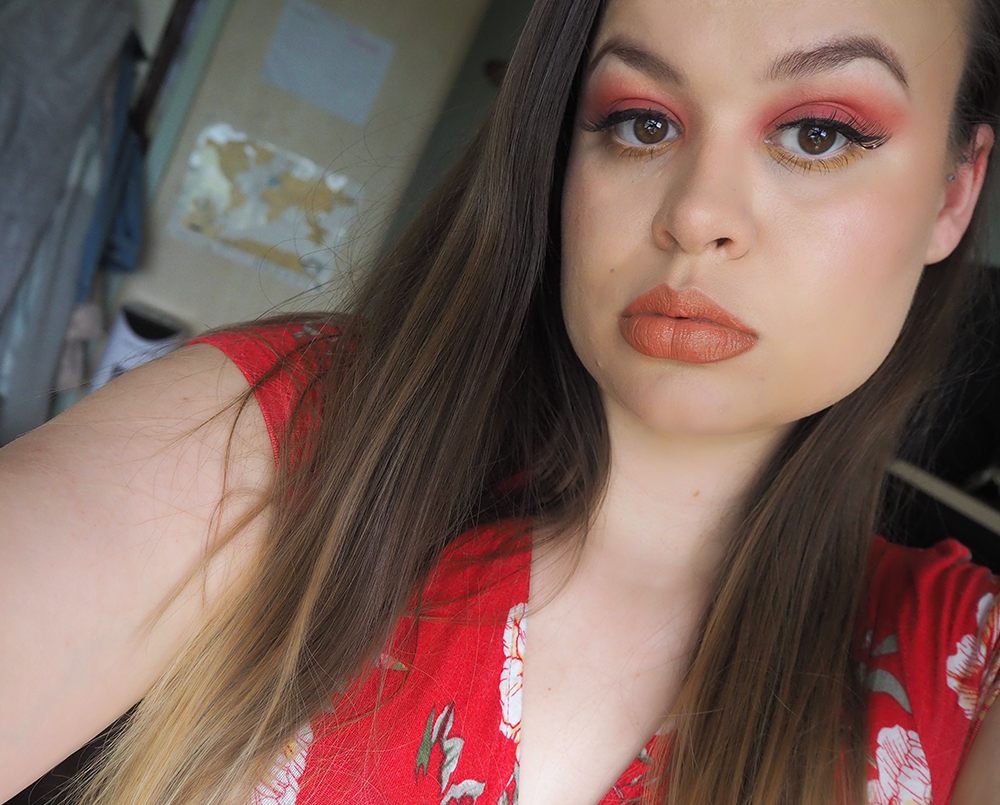 In this post, I decided to share a quick spring makeup look for 2019. I love bright and bold makeup looks and I feel like spring is the perfect time to add a splash of colour to your face and get creative.
I've seen some really beautiful spring makeup ideas on Pinterest recently and that's what inspired me to create this spring makeup look.
** This post contains some affiliate links. This means at no extra cost to you, I earn some commission if you purchase a product through my link. All thoughts are my own, though, as always. If you want to find out more, visit my affiliate disclosure page **
Pink and yellow
When I think of spring, I think of flowers blossoming and all of our surroundings looking new, bright, fresh and colourful. The cold winter is over and new animals are born.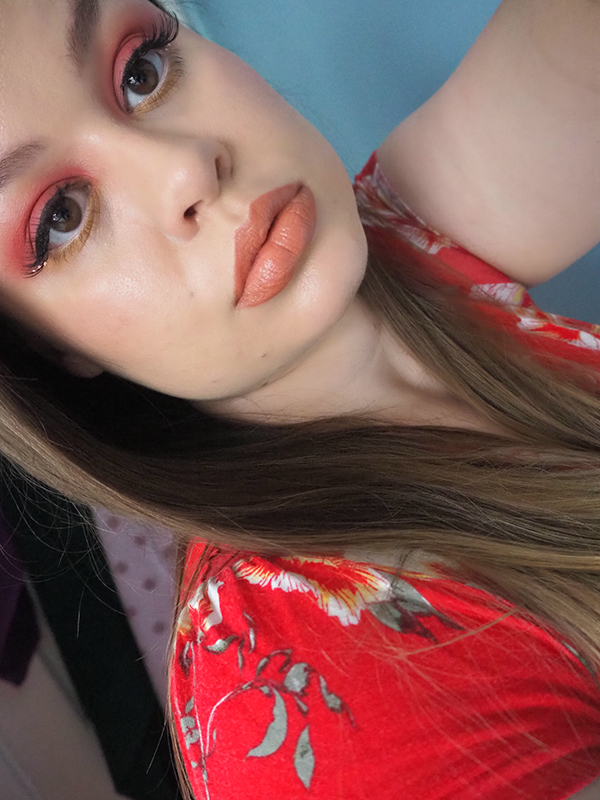 With this in mind, I used some bright coral pink eyeshadow all over my lids and yellow eyeshadow on my lower lashline to create a fun and colourful spring look.
I also used a white liquid liner to create some little dots underneath my black eyeliner wing and on the outer corners of my eyes for something a bit different. I thought this was playful and cute (plus I'd seen this on Pinterest and wanted to give it a go myself).
Products used
Face
Primer: Smashbox Photo Finish Foundation Primer
Foundation: Giorgio Armani Power Fabric Foundation in 4.5
Concealer: Tarte Shape Tape Concealer in Light Neutral
Setting powder: RCMA No-Color Powder
Contour: KKW Beauty Crème Contour Stick in Light I
Bronzer: Soleil Tan de Chanel
Blusher: Glossier Cloud Paint in Beam
Setting spray: Colourpop All Star Matte Setting Spray
Eyes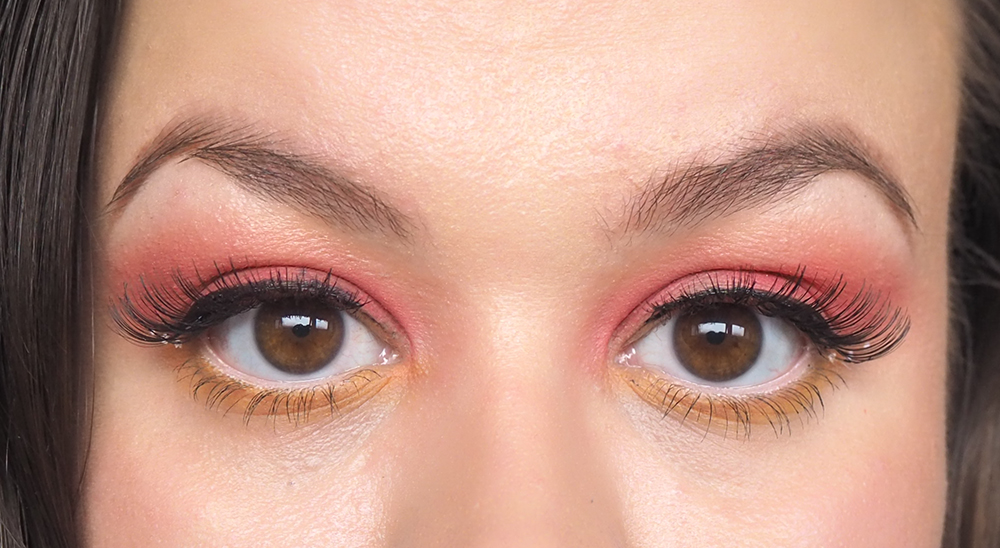 Lips
My thoughts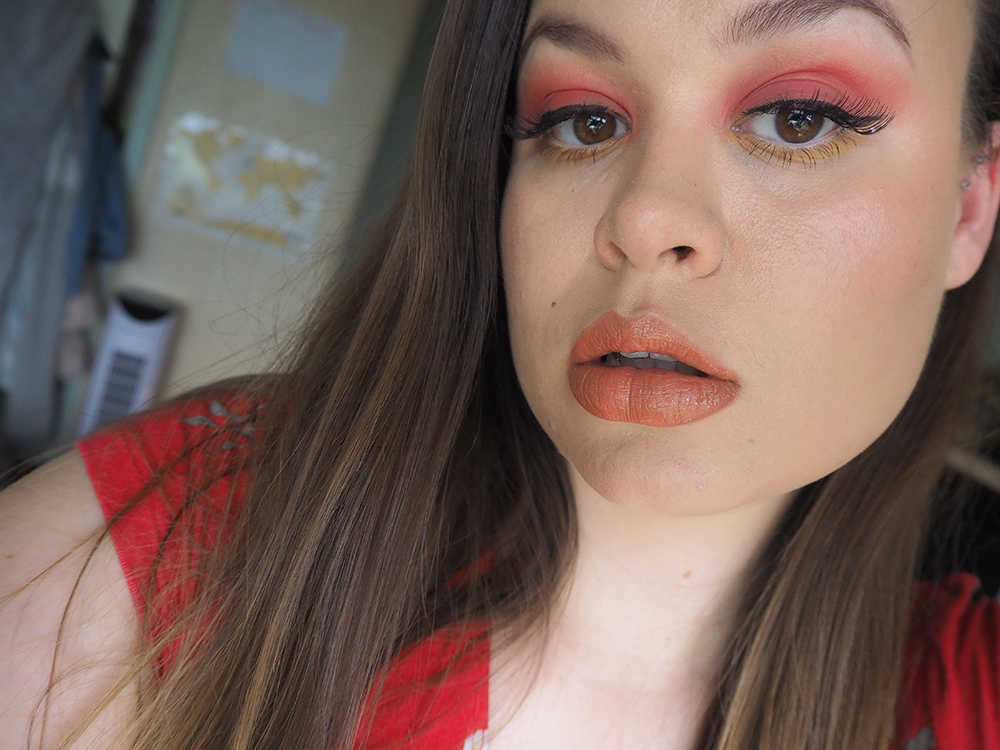 Even though the colours are bold and vivid, I was feeling it and I still think this eye makeup is wearable. I love how the yellow and pink complement each other as well.
Also, it was my second time using the Dipbrow Gel and I'm totally sold. It's so easy to use and fills in your eyebrows beautifully.
---
I hope you like this short little blog post on the spring makeup look I created. What are your fave colours for spring?