Last Updated on 23rd September 2023 by Sarah Sarsby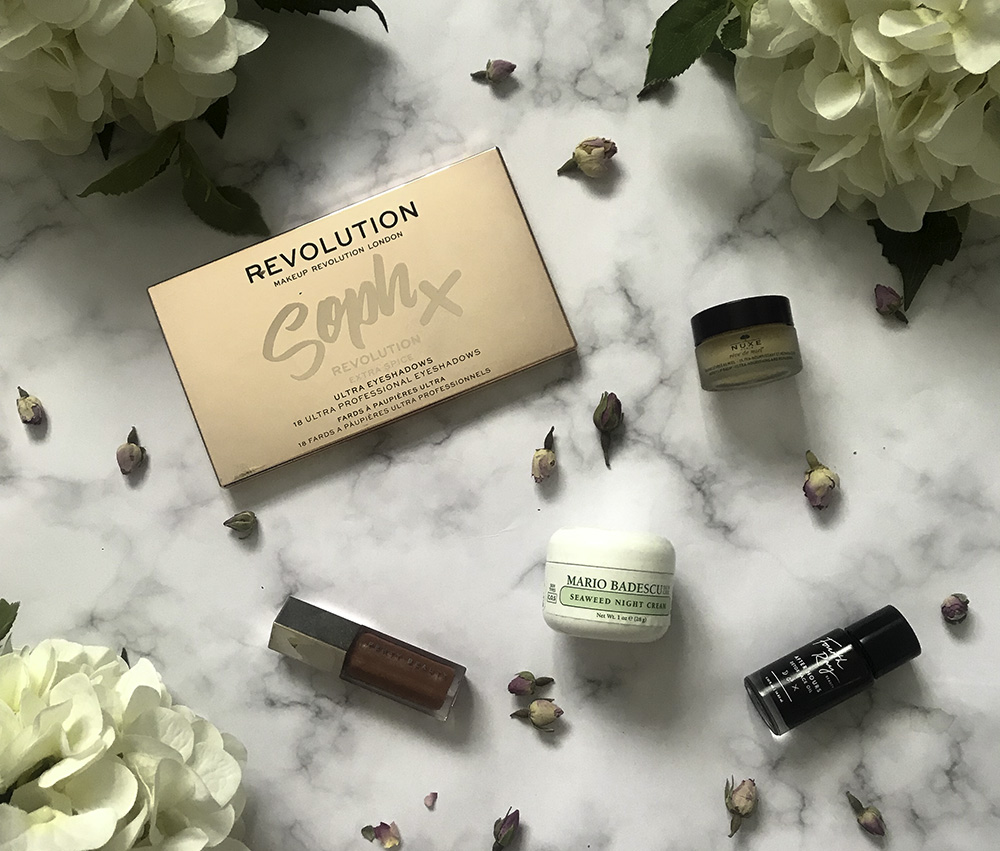 My monthly faves are currently the posts I look forward to writing about the most on my blog because it's fun sharing what beauty products I've been loving.
In my April faves and my May faves, I shared my top 5 beauty products of the month and June will be no different. Skincare and makeup products bring me so much joy and I'm always buying new products, so the monthly faves series allows me to talk about my most recent obsessions.
I hope you enjoy the post!
1 – Nuxe Rêve de Miel lip balm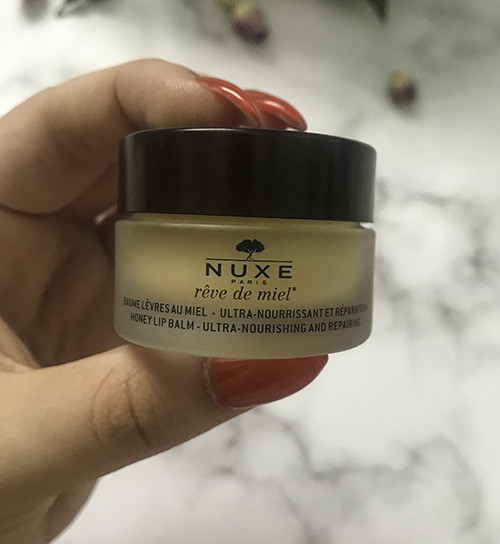 a.k.a the best lip balm ever.
This lip balm is phenomenal. I thought the Kiehl's Buttermask for Lips was unbeatable, but somehow the Nuxe Rêve de Miel lip balm has topped it.
I use this lip balm every night and it has such a luscious texture as it's soft and creamy. By the morning, my lips are ridiculously soft. If I've been struggling with dry or chapped lips, the lip balm sorts it right out.
It smells nice too, with a distinct honey fragrance. You only need a little bit of product as it's very rich, so it lasts for ages. I've hardly dented mine!
Where to buy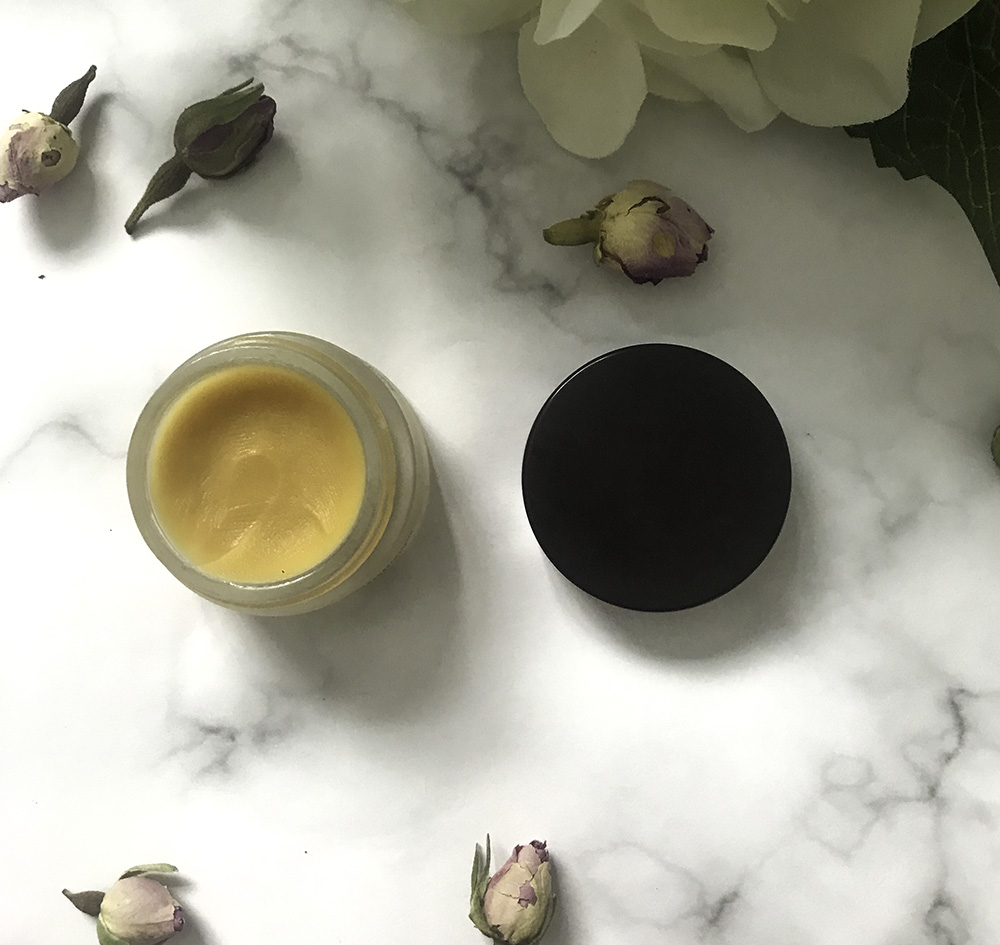 I managed to get this lip balm in France for €6 as Nuxe is a French brand, but it costs £10.50 on Nuxe's website.
Rating
Honestly, I couldn't recommend this product enough, it's faultless. So, obviously, this gets 5 stars from me.
2 – Fenty Beauty Gloss Bomb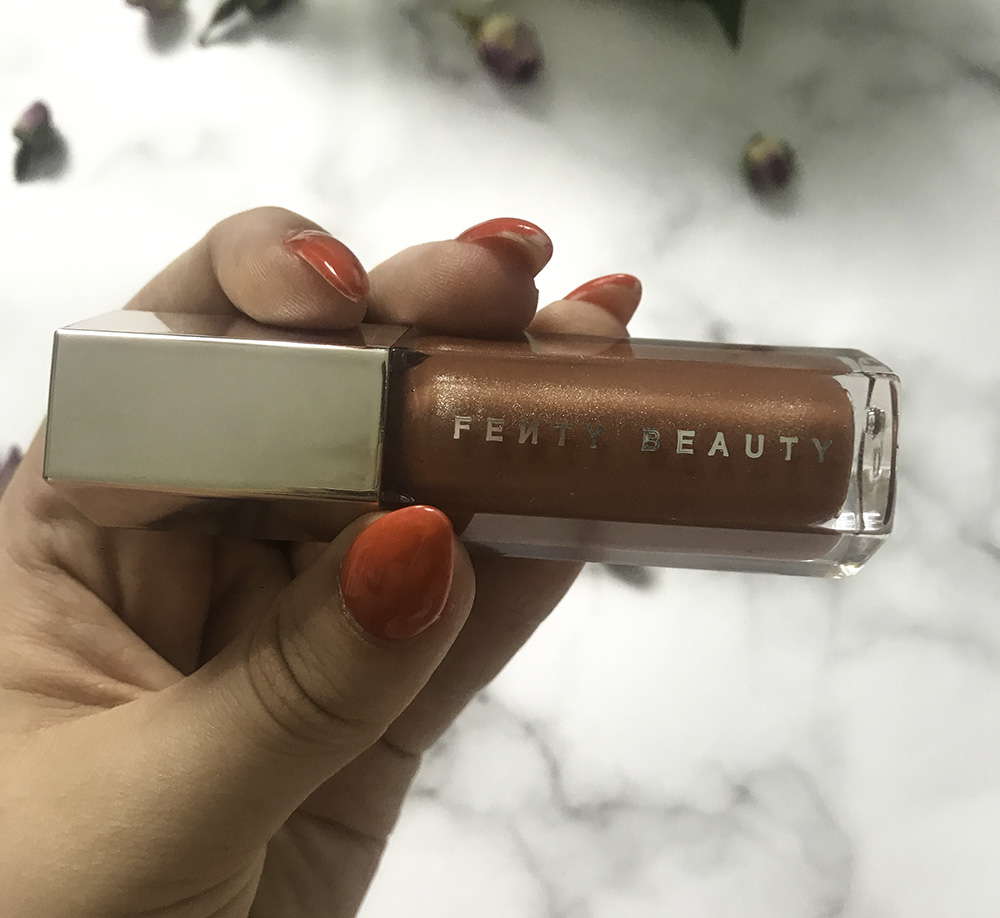 I recently bought the Fenty Beauty Gloss Bomb in the shade Fenty Glow and I've not been disappointed.
Usually, I'm not a gloss girl, but there was such a hype around this lip gloss that I had to check it out. I'm so glad I did as it's natural and works perfectly for the summer and more natural looks. I actually used it in my recent everyday makeup look and was happy with the overall outcome.
One negative, though, is that it does wear off pretty quickly. Although, I find most glosses do and I don't mind topping up throughout the day.
Where to buy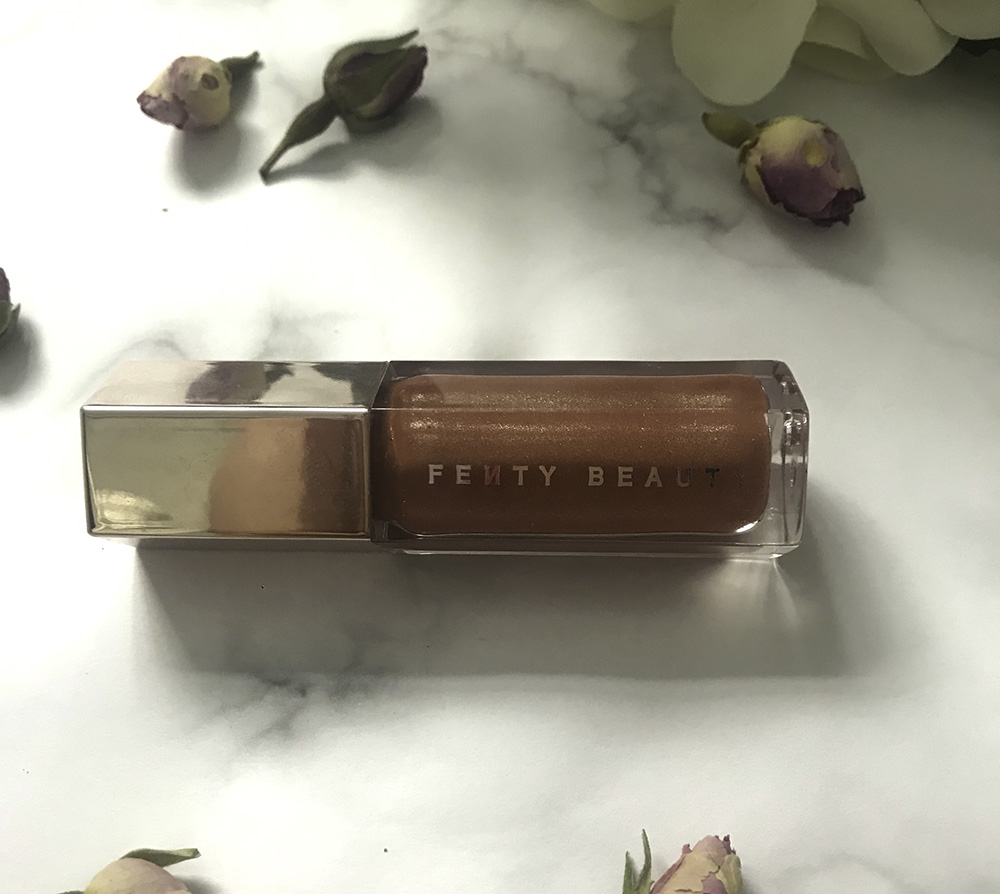 You can get this from Harvey Nichols or Boots (Boots FINALLY stock Fenty Beauty – yay!). It's £18, which is pretty fair.
Rating
In terms of effect, this is probably my fave lip gloss I own as it's versatile and natural. However, it does wear off pretty fast. So, all in all, I'd give the Gloss Bomb 4 stars.
3 – Mario Badescu Seaweed Night Cream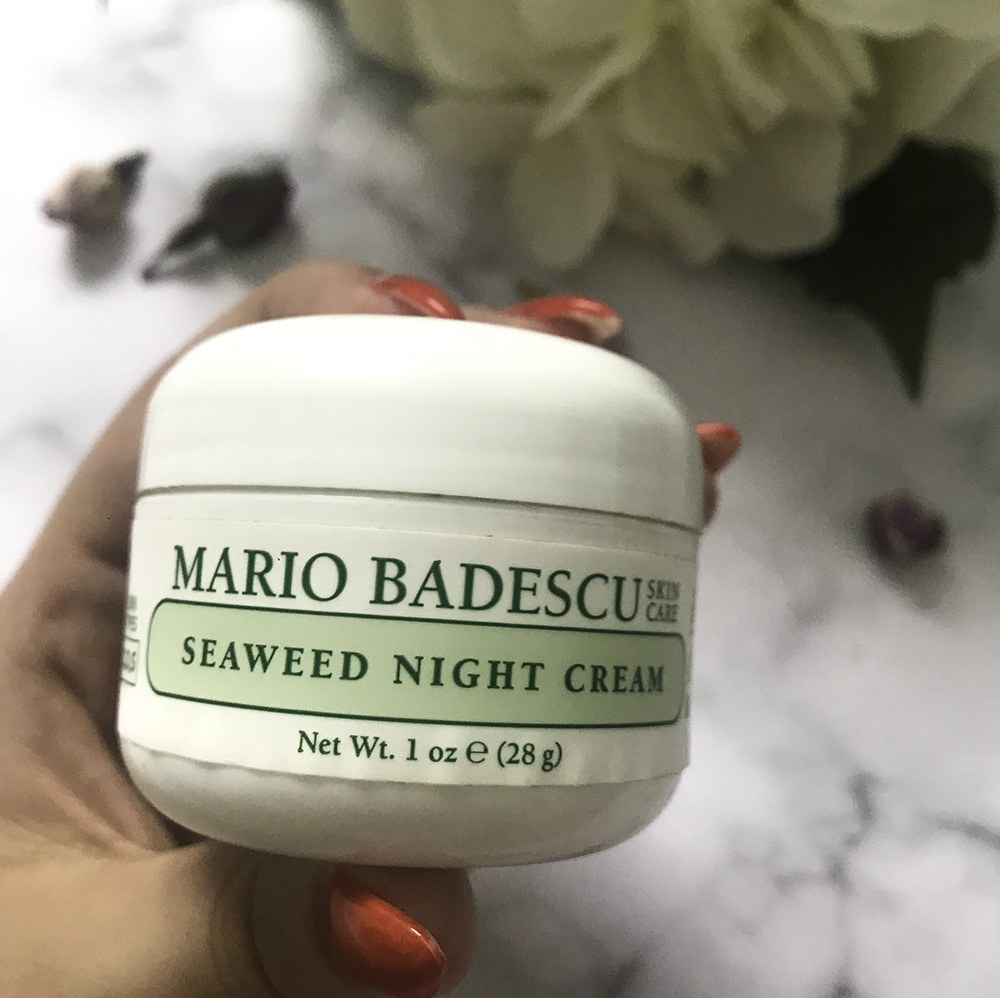 Mario Badescu is a skincare brand that I always hear plenty of great things about and I needed a new night cream, so it was the perfect time to purchase a new product.
I've been using the Seaweed Night Cream for a while now and I really like it. It's lightweight, moisturising and leaves my skin feeling super silky in the morning.
I actually reviewed this night cream recently, so if you'd like to know my thoughts on the night cream in more depth, then the link is here.
Where to buy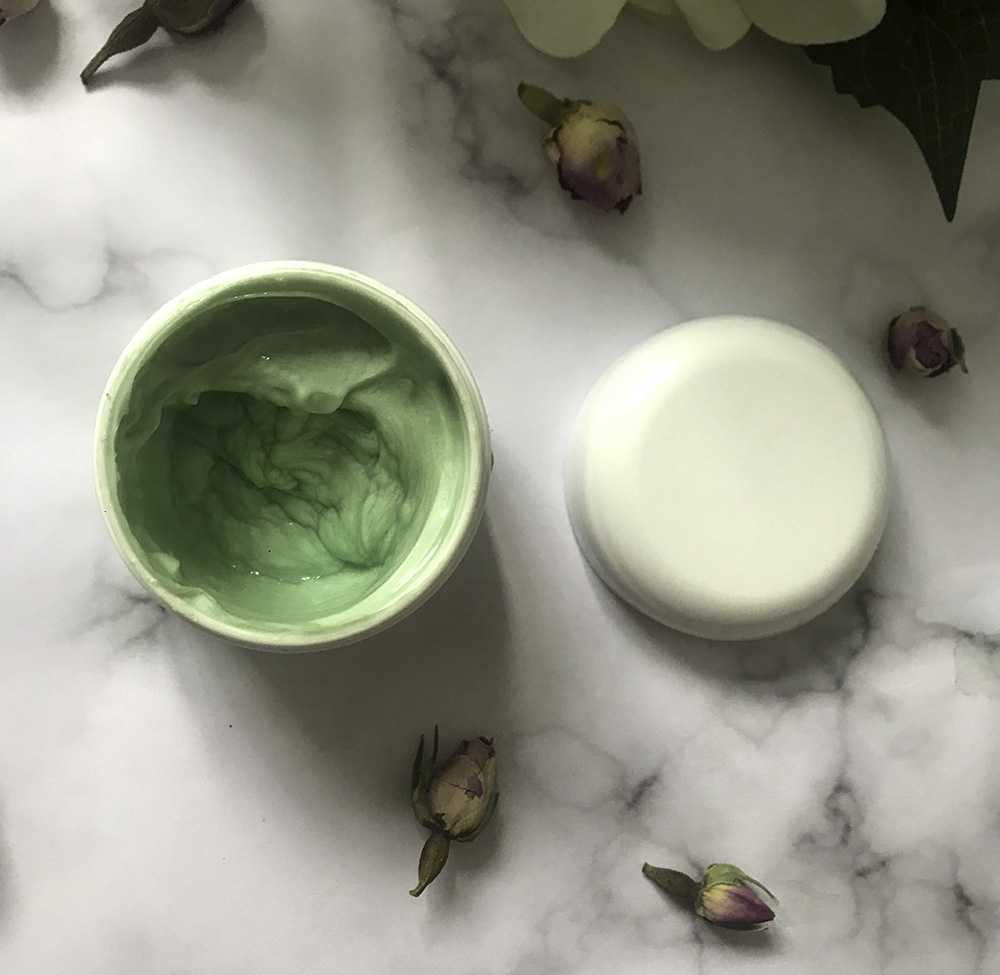 Costing £19.50, the easiest place to buy the Seaweed Night Cream is Beauty Bay, which offers fast delivery.
Rating
This product deserves 4.5 stars in my opinion.
Is it a revolutionary product? No.
Will it make a difference to your skin? Yes.
And it will add some extra moisture without additional grease, which is perfect for people with oily skin like myself.
4 – Makeup Revolution x Soph Extra Spice eyeshadow palette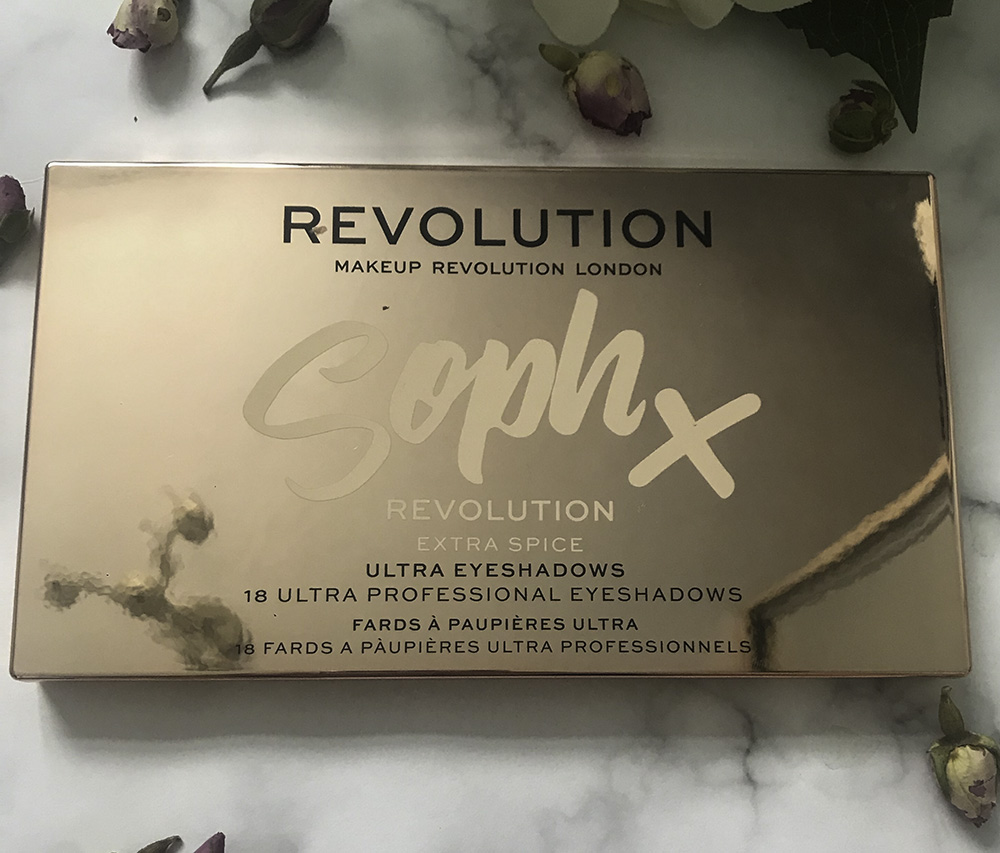 Ah Makeup Revolution. A brand that brings out some pretty incredible products at even more incredible prices.
So, when I saw that Makeup Revolution brought out the Extra Spice eyeshadow palette in collaboration with beauty blogger Soph, I wanted to try it out for 3 reasons:
It's only £10. Amazing.
I like Soph as a beauty blogger, so I was happy to support her makeup line
The colours appealed to me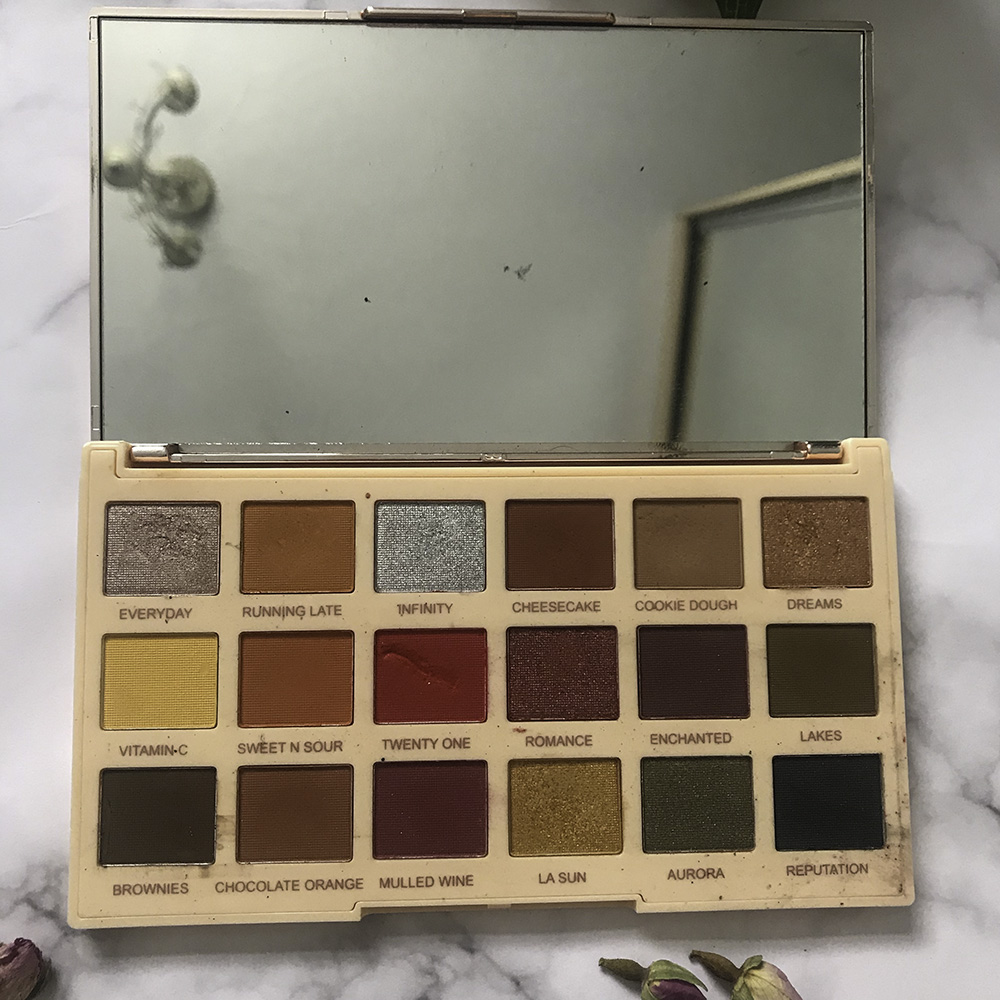 The palette performs extremely well on the whole, although, there are some colours that work better than others. For instance, the shade 'Lakes' was a bit wishy-washy and not very pigmented, but the colour 'LA Sun' worked like a dream.
I love the variety of shades and especially the orange, red and yellow tones in the palette – they're perfect for summer. However, there are some colours that I don't see myself using as they're pretty dark/dull, like 'Enchanted' and 'Aurora'.
For £10, the pigmentation and performance of the Extra Spice palette is fab as the colours are easy to build and blend.
In the coming weeks, I'll be reviewing the overall Makeup Revolution x Soph collection, so stay tuned for some looks with this palette!
Rating
The Makeup Revolution x Soph Extra Spice eyeshadow palette is a perfect option for those of you on a budget as you'll get some good quality eyeshadows for a wonderful price.
This isn't my favourite eyeshadow palette I own and there is some variation in performance between the shades, though, as well as me not using all the colours. So, I'd give this palette 4 stars overall.
5 – Fourth Ray Beauty After Hours Detox Face Oil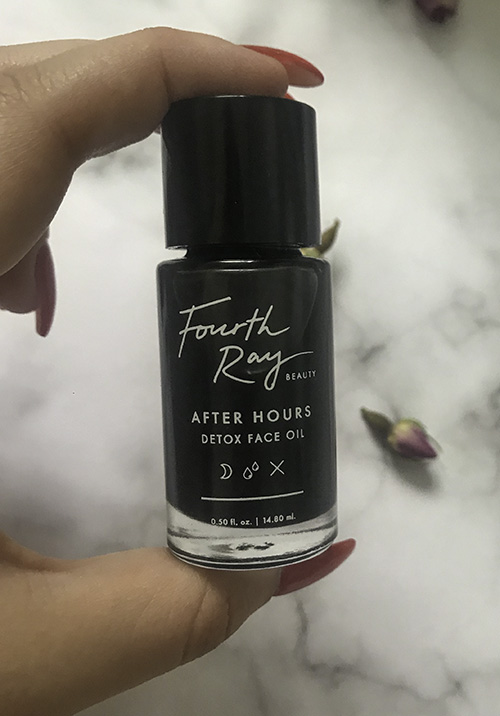 Confession: Everything I bought in my recent Colourpop/Fourth Ray Beauty haul has been incredible and the After Hours Detox Face Oil is no exception.
An overnight oil that's meant to be detoxifying and moisturising, the Detox Oil "absorbs impurities and supports skin clarity while a blend of oils nourish and balance moisture levels".
This is 100% true. My skin feels nourished and refreshed by the morning, and I'd say my skin has been clearer since using it too.
It contains bamboo charcoal and tea tree which I find interesting as the oil has a very distinct scent and black colour.
Where to buy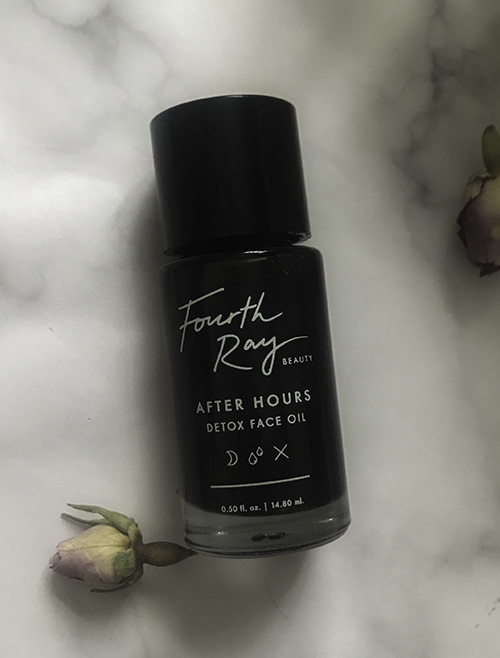 At an extremely reasonable $10 (£7.88), you can get the After Hours Detox Oil directly from the Fourth Ray Beauty website or from Colourpop's website.
Rating
What can I say? The price point is exceptional and the Detox Oil performs really well and meets all of its claims. I don't have anything bad to say about this product except I wish I'd bought more of it!
I'd give this little oil 5 stars.
It's not quite as good as the Midnight Recovery Concentrate, but it's a fraction of the price and still brilliant.
Conclusion
So that's my monthly faves for June wrapped up. If I could only recommend one product from this list, it would be the Nuxe lip balm because it's fantastic. Seriously, you won't regret it.
I hope you liked reading about all the beauty products I've been loving recently and thanks for checking my post out!
---
What makeup and skincare products have you been digging recently? Let me know in the comments below