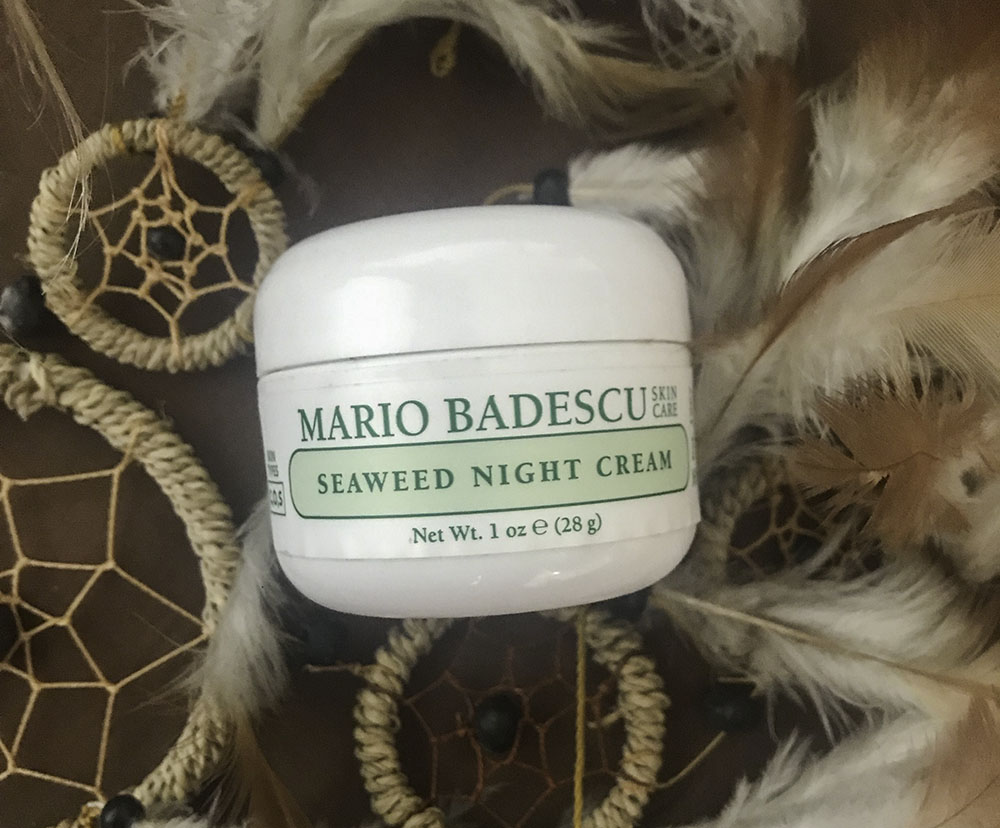 Reviewing products is my favourite part of blogging, so I'm really excited to review my newest night cream – the Mario Badescu Seaweed Night Cream.
I realised when I wrote my current skincare routine post that I didn't actually have a night cream in my routine (I know, I know, some skincare fanatic…) and I thought it was time to invest.
The claims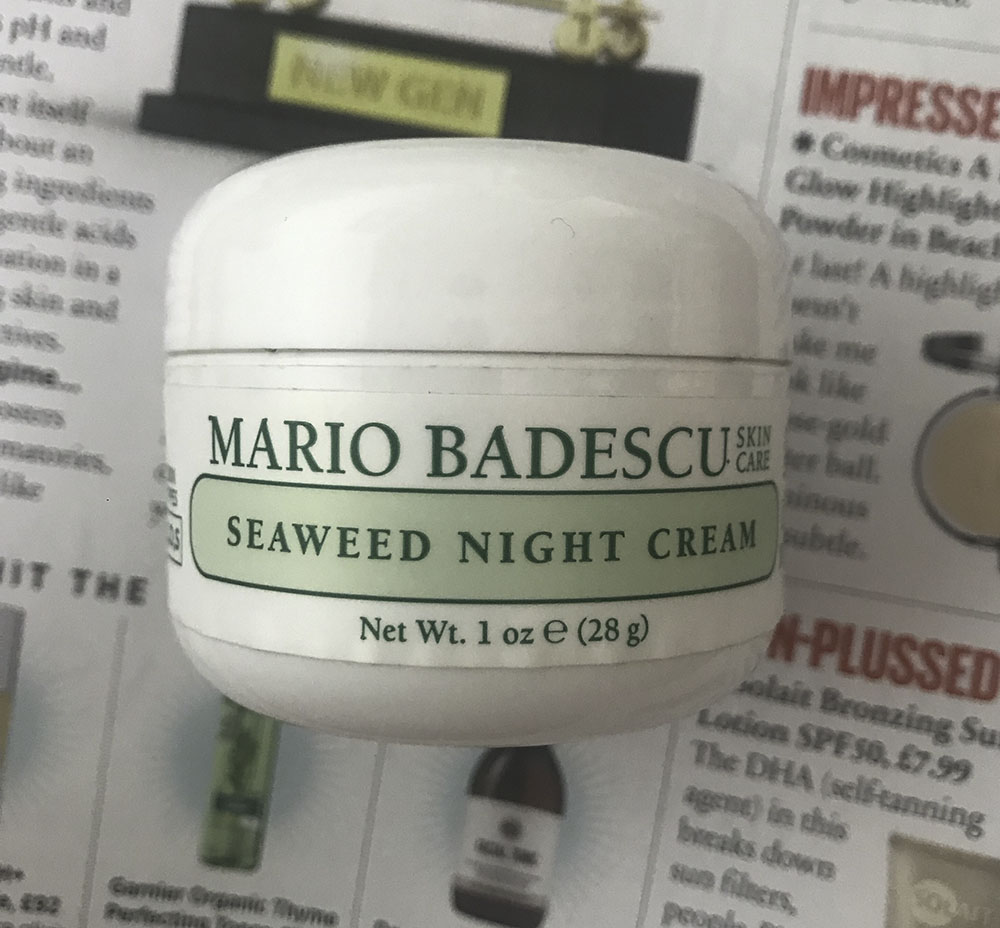 Suitable for all skin types, the Seaweed Night Cream is supposed to be a non-greasy, oil-free cream which softens, hydrates and nourishes the skin, without clogging the pores.
The seaweed extract within the cream is meant to me be nourishing, while providing a protective barrier for the skin.
First thoughts
When the Seaweed Night Cream first arrived, I liked that it was pretty small and had a minimal appearance – I'd actually describe the packaging as cute. Mario Badescu products have distinct, identifiable packaging, which I rate.
Then, as I opened the cream up, I instantly fell in love with the colour. It's SO green.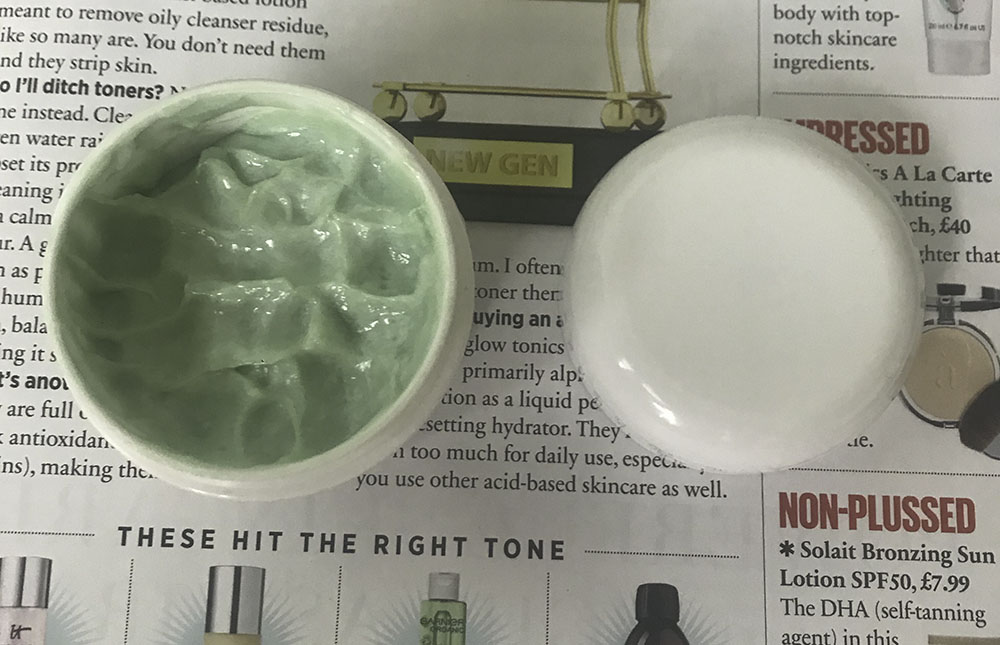 I've never seen a skincare product that's so green and I'm here for it.
The night cream also smells like skincare. I honestly don't know how else to describe the scent, but it has a distinct skincare smell.
When I initially applied the Seaweed Night Cream, one of the first things that stood out to me was how lightweight it felt. It didn't feel heavy at all.
Although, weirdly, it was simultaneously quite oily. It sat on top of my skin as opposed to rubbing in completely. I actually quite liked this because it felt like a lightweight, protective film on top of my skin, which is nice just before bedtime.
In the morning, my skin was ridiculously soft, nourished and hydrated. So, my first impressions were great.
One month in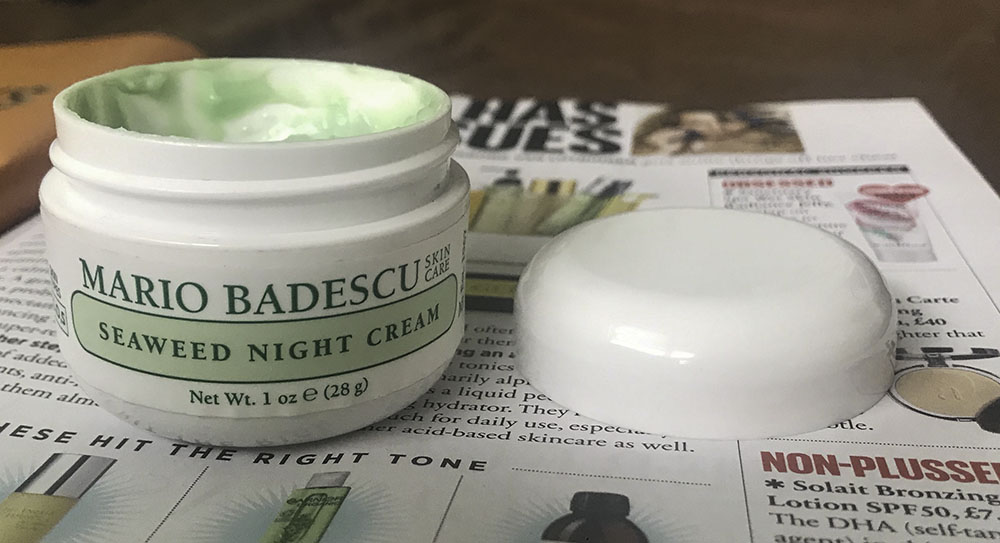 I've been using the Mario Badescu Seaweed Night Cream for just over a month now and I'm really impressed with it.
It definitely meets all of its claims of being non-greasy, hydrating and nourishing. When I wake up in the morning, my skin feels very moisturised and soft, which I love.
I had some issues around February with my skin feeling a little dehydrated, perhaps from not using the right products or from all of the central heating. Since using this night cream, alongside the e.l.f. Hello Hydration! Face Cream, my skin feels perfectly nourished again.
All in all, I'm super happy with the night cream!
Where to buy
At a very respectable £19.50 for 28g, I bought the Seaweed Night Cream on Beauty Bay. I love Beauty Bay because the website is really easy to navigate and the delivery is normally ridiculously fast!
Final thoughts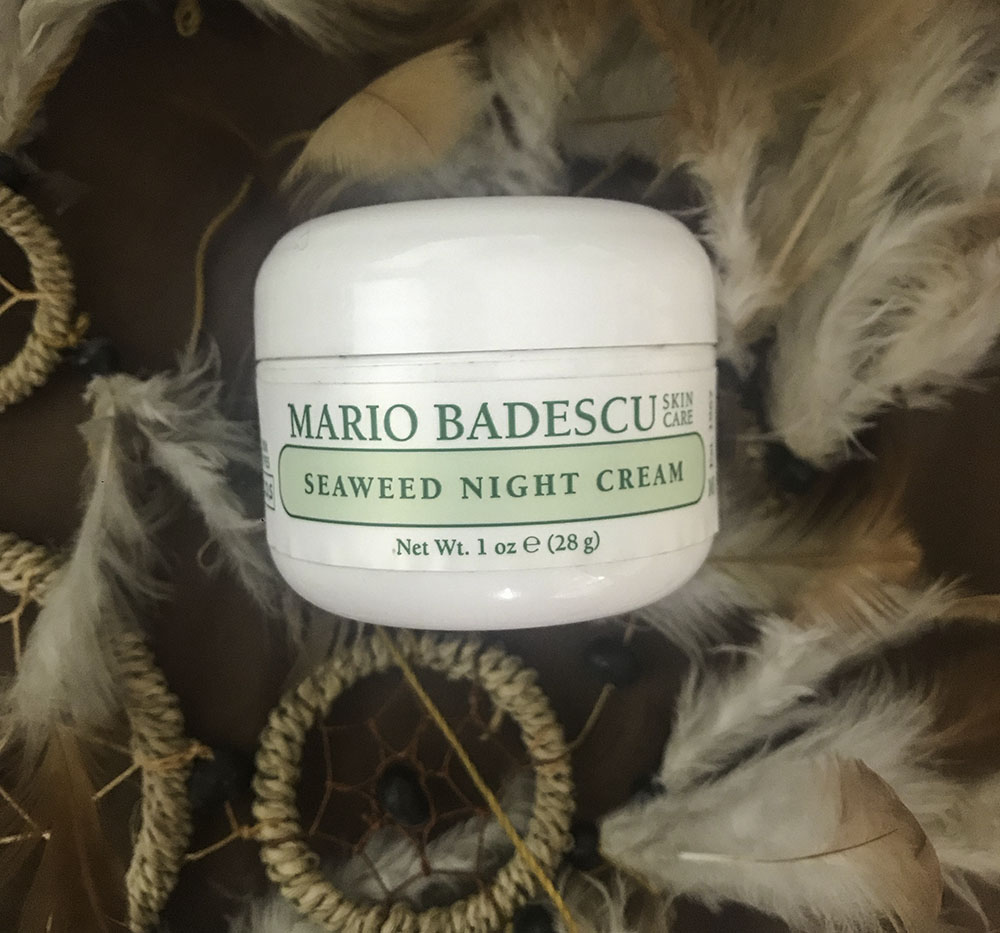 The Mario Badescu Seaweed Night Cream gets a massive thumbs up for me. This has been a fab addition to my skincare routine and I can see this suiting many different skin types.
Plus, for £19.50, this product will hardly break the bank!
Rating: 4.5 stars
I like this product a lot, but it hasn't changed my life, so that's why I've given it 4.5 stars. It's awesome, though, and thoroughly worth every penny.
If you're looking for a holy grail skincare product, then you need to check out the Kiehl's Midnight Recovery Concentrate.
---
If you like my posts, don't forget to subscribe to my mailing list!