Last Updated on 17th September 2023 by Sarah Sarsby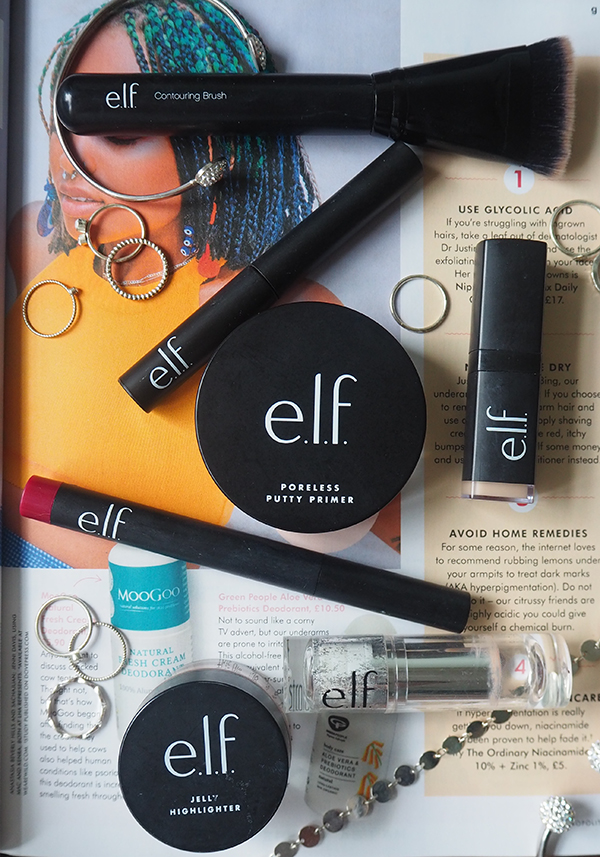 It's been a while since I wrote about a makeup or skincare haul, so I'm excited to share my e.l.f. Cosmetics haul with you guys.
This month, I've banned myself from purchasing any beauty products, so it's fab to talk about some of the products that I own already and have been loving recently.
If this post hasn't made you aware already, then I'm a huge fan of e.l.f Cosmetics. The products are great quality, affordable and meet their claims.
e.l.f. Cosmetics has a huge range of makeup and skincare products available and when there's a sale, I just can't resist splurging on already well-priced products!
I haven't got round to trying all of the products out yet, so this post is split into two sections: products I've tried and products I've not tried. I hope you enjoy reading about my e.l.f. Cosmetics haul!
Products I've tried
I've managed to try about half of the products in this haul, which are:
Hydrating Under Eye Primer
£1.50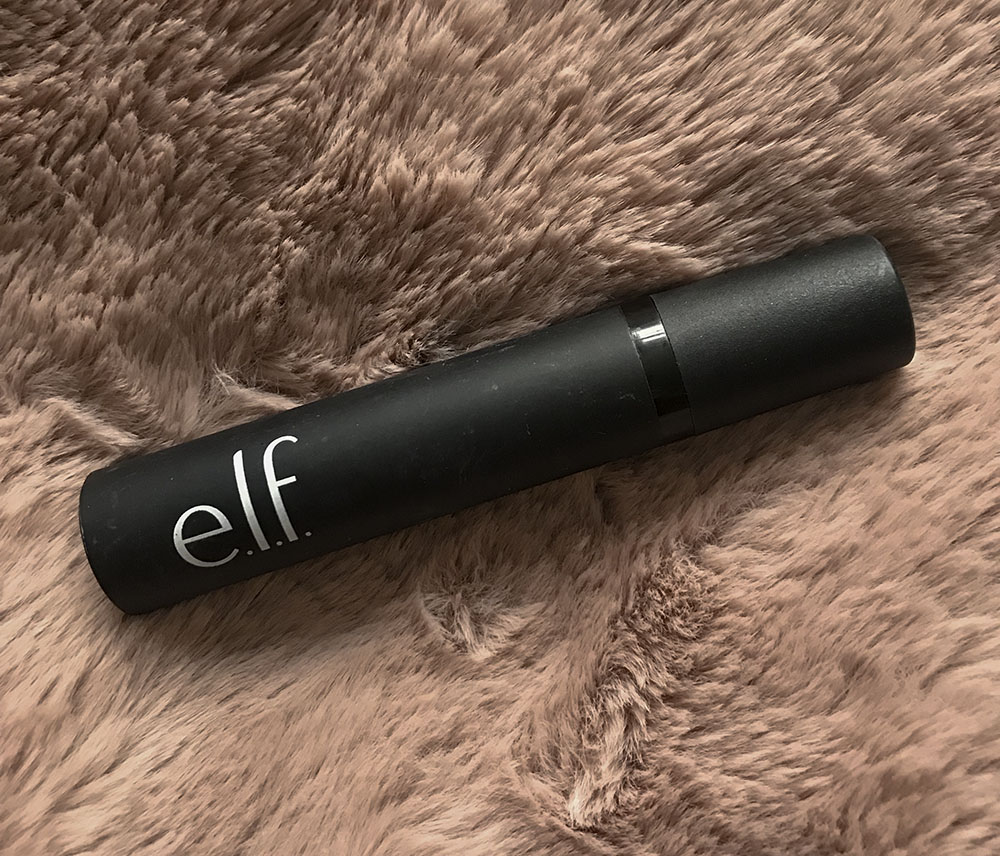 This product no longer seems to exist on e.l.f.'s website, but I bought this product for £1.50 in the sale – what a steal!
The Hydrating Under Eye Primer is supposed to give your under-eye area a little extra moisture, ready for when you apply makeup over the top of it.
Meh. I didn't understand the purpose of this product as I didn't find it massively moisturising, but it did feel nice under my eyes. It just doesn't have that 'wow factor' and seems pretty pointless. But at £1.50, I'm not complaining.
Jelly Highlighter
£6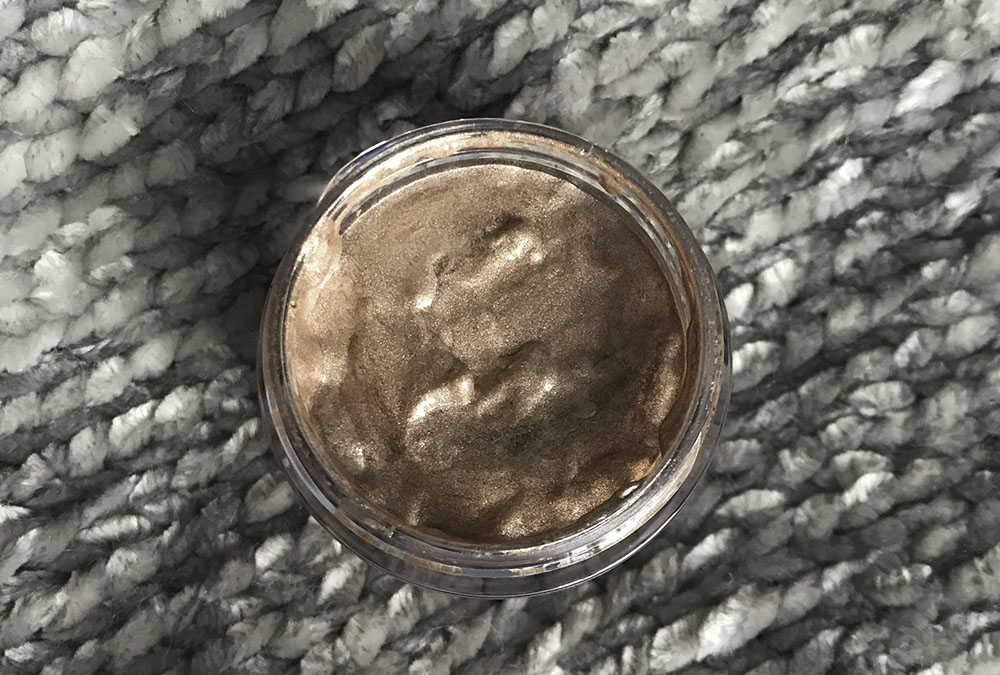 I was so intrigued by e.l.f.'s Jelly Highlighters and at £6 per pot, these were hard to say no to.
I went for the shade 'Bubbly', which is described as a 'white gold'. It's super pigmented and easy to apply; I use my fingers to spread the highlighter over my cheekbones. It gives a sort of 'wet look' highlight which I really like.
The Bubbly Jelly Highlighter reminds me of ICONIC London's Illuminator in Original, which is one of my favourite highlighters of all time. It gives a very blinding highlight and the 'white gold' description is perfect, as it isn't bronze or pink in tone at all. I'm in love with this £6 highlighter!
Hydrating Gel Mask
£4.33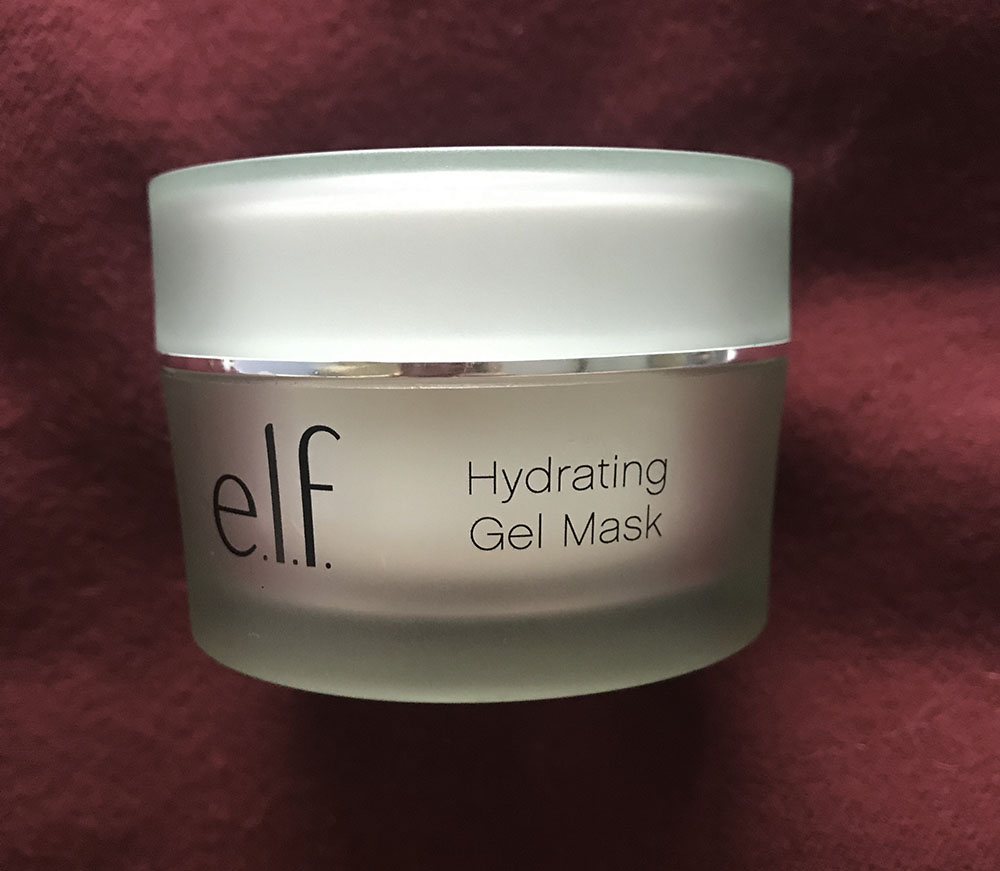 Another product which seems to have vanished from the website is the Hydrating Gel Mask, which I got for £4.33.
It has a lightweight texture and a clean(?) smell. I'm not sure how else to describe its scent, but it's pleasant. You put the mask on your face for about 10 minutes and then wipe away the excess product, leaving your skin hydrated and nourished.
This isn't my favourite product from e.l.f. but it's good at giving your skin a moisture boost.
Beautifully Bare Satin Lipstick
£6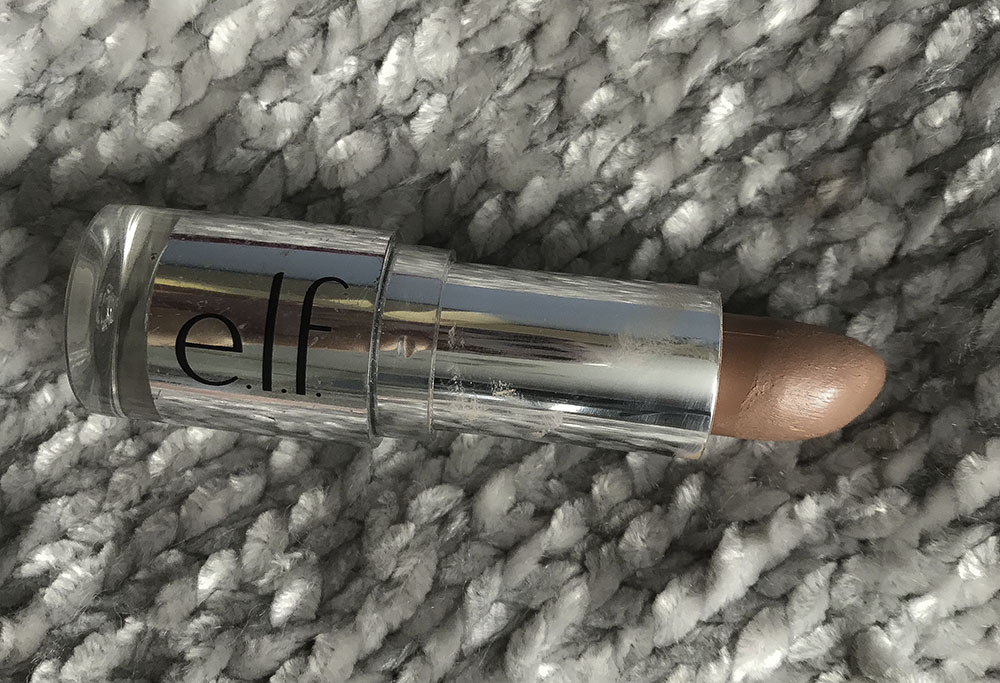 I can't resist getting a lipstick whenever I buy makeup because I love trying out different shades and formulas. I'm normally a matte girl, so I opted for this satin lipstick in the colour 'Touch of Nude'.
The colour is so pretty. It's a soft brown shade and would work with any makeup look. I like it because it's not too warm or too cool, making it extremely wearable.
Here's a picture of me wearing the lipstick in my yoga skin makeup look with a little gloss over the top:
I LOVE the satin formula. It glides over your lips effortlessly and doesn't sink into any chapped or dry parts of your lips. I didn't think I'd dig a satin formula so much, but it's stunning. Plus, it's only £6 per lipstick, so I'll definitely be trying some of the other shades!
One thing I'll say is, I don't think the formula lasts as long as matte lipsticks because by nature, they're not as dry. But I'm not fussed about this and I'm willing to keep reapplying!
Poreless Putty Primer
£9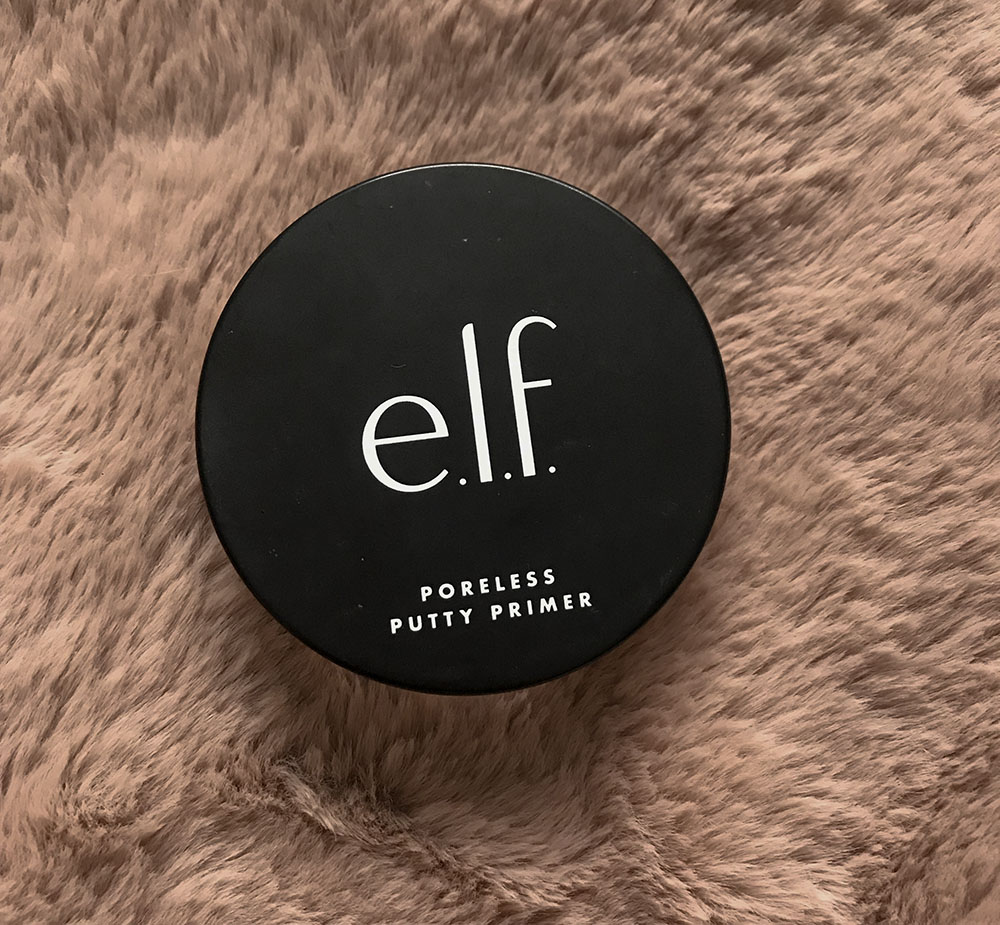 Ah, the Poreless Putty Primer. The primer that shook the world a few months ago. It's meant to be a dupe for Tatcha's infamous Silk Canvas. The Poreless Putty Primer also made my monthly faves back in April.
I adore this primer. It's the best primer I've ever used and helps keep my makeup in place all day, which is essential seeing as I have oily skin. It has a lovely texture that goes onto your skin matte, without being too dry.
It only costs £8, which is such good value for money. I can't fault this primer at all. Great job e.l.f.!
Matte Lip Color
£3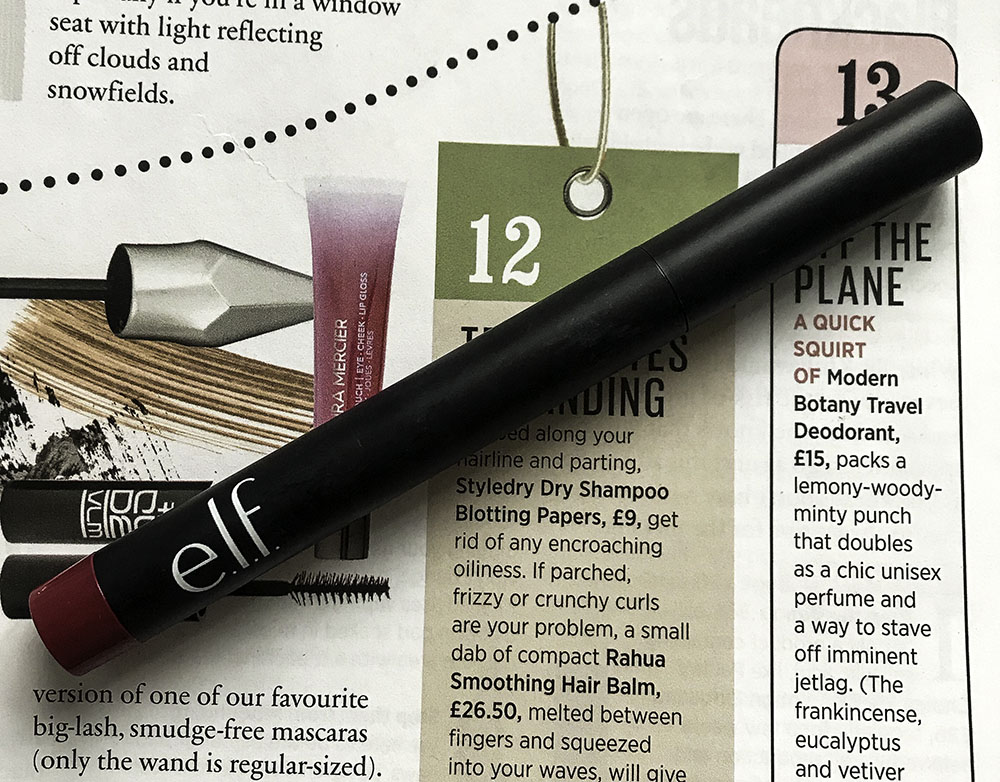 This Matte Lip Color in the shade 'Wine' actually came as a free gift for spending over £25 with e.l.f., which was a nice surprise.
I'd describe this as a berry shade, which isn't a colour I'd usually go for as I didn't think these colours suited me much. But, I was intrigued to see how it would look on.
Here's a picture of me wearing the lipstick: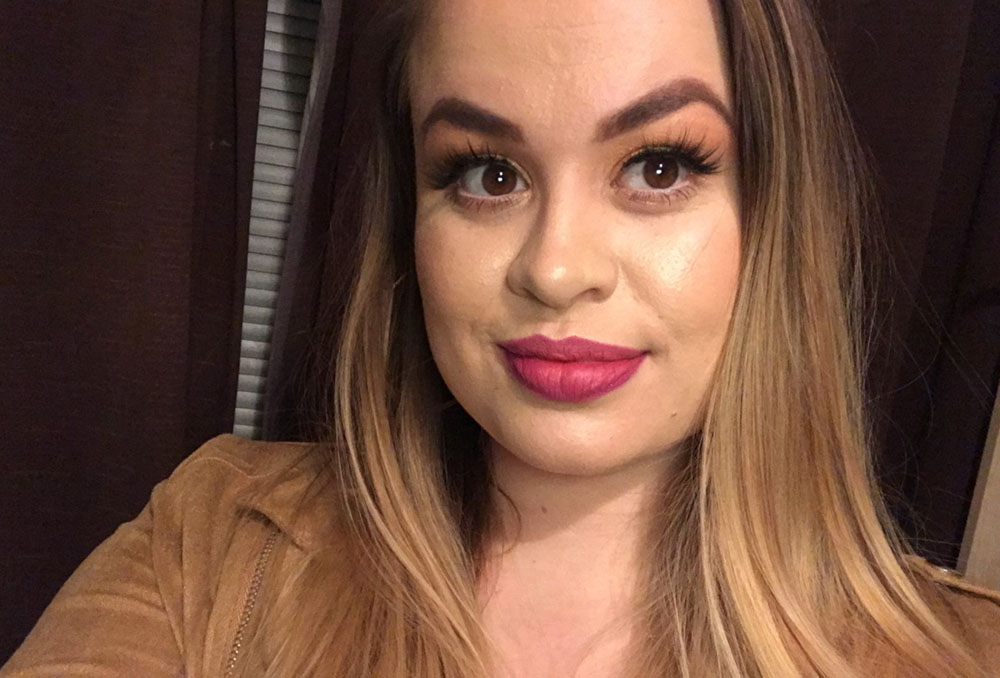 You know what? I'm kinda digging this colour. It suited me more than I was expecting and complemented my bronzey-gold makeup perfectly.
The lip crayon applied easily, was pigmented and lasted all night. Plus, I liked the shade on me, so I was really pleased this was included in my haul.
Prime & Stay Finishing Powder
£1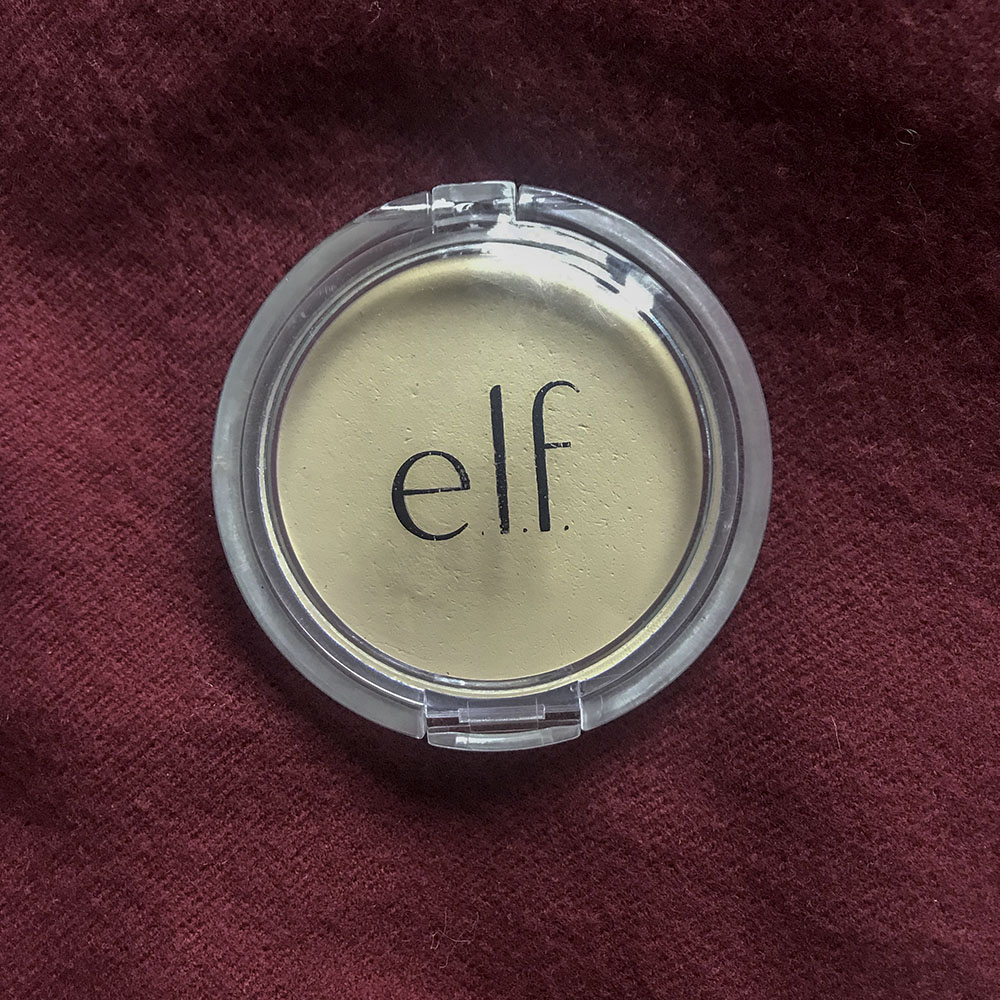 I bought the Prime & Stay Finishing Powder in 'Sheer' for £1 in the sale.
ONE POUND. That's insane.
As with any setting powder, this finishing powder is supposed to keep your makeup in place all day, leaving you shine-free.
In my opinion, this was reasonable. It's not the best setting powder I've ever used, but it did help keep my makeup in place and stopped me from getting too oily.
But there are seriously no complaints for £1.
Shadow Lock Eyelid Primer
£2.50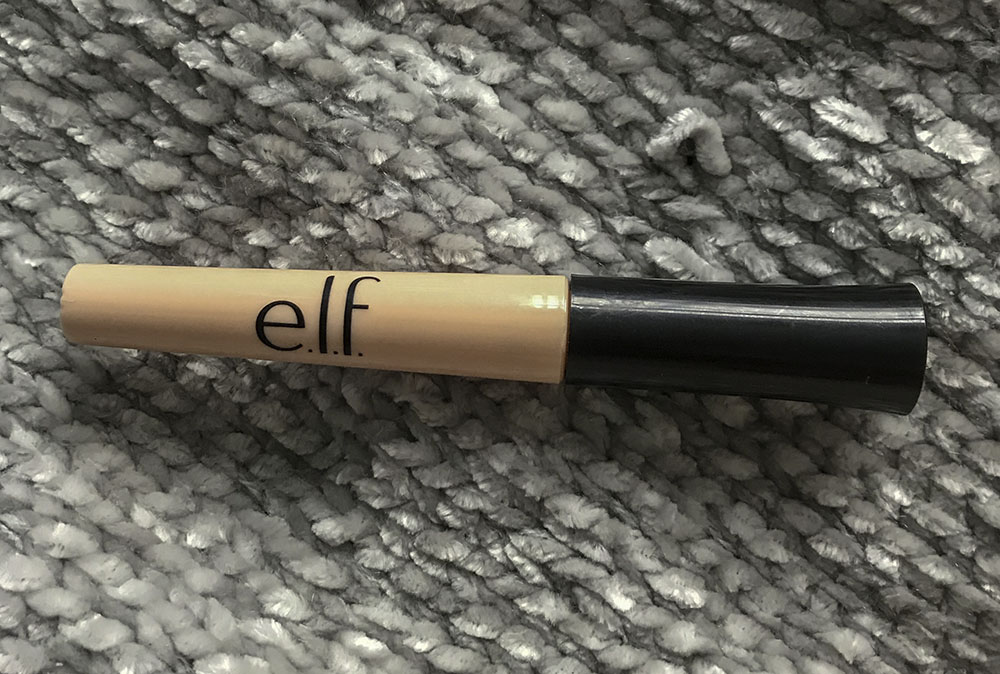 Another incredible price in my e.l.f. Cosmetics haul is the Shadow Lock Eyelid Primer for £2.50.
I never usually go for eyeshadow primers because my Tarte Shape Tape Concealer does such a fantastic job as an eyeshadow base, but I thought I'd try e.l.f.'s primer considering the price.
And I'm sorry to say that I wasn't impressed. It didn't dry down how I wanted it to and when I applied light colours to my lids, you could see there was a primer underneath, which I didn't like. My eyeshadow also creased throughout the day, which isn't usually a problem for me.
This is the only product in my e.l.f. Cosmetics haul that I was actually unimpressed with. But, again, it was £2.50, so it's hardly a loss.
Hello Hydration! Face Cream
£14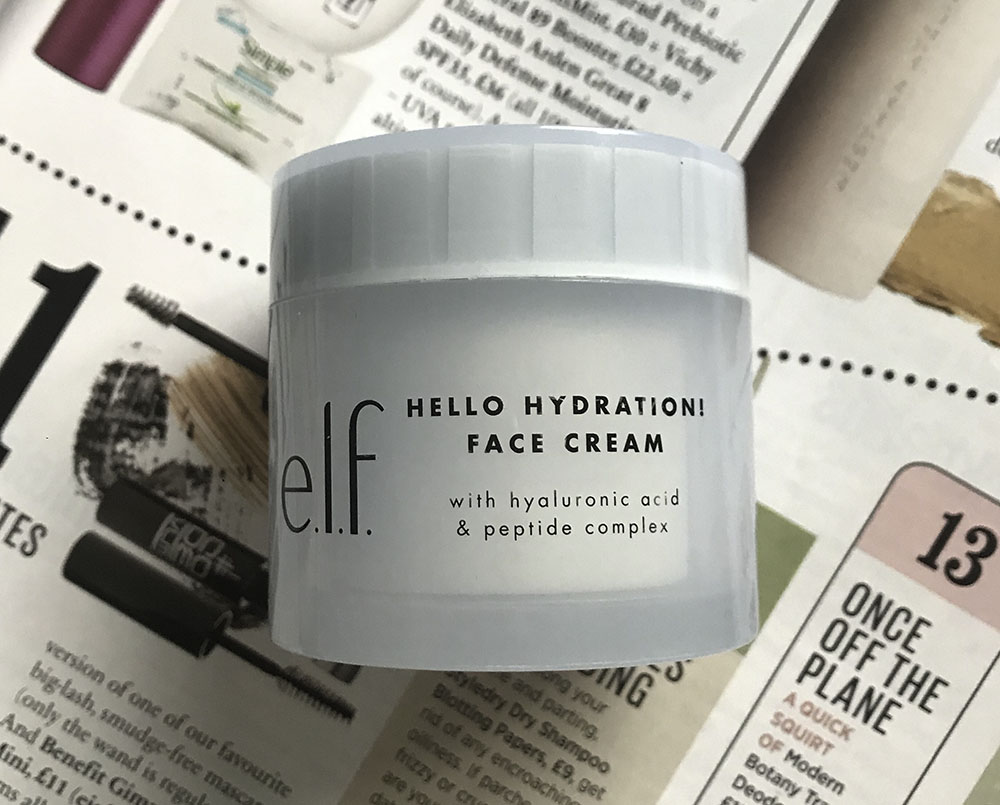 You know this product is going to get nothing but praise as it made my May faves.
The Hello Hydration! Face Cream is my fave moisturiser ever because it's nourishing, lightweight and affordable. It's £14 for 50g and it lasts pretty well too as you don't need to slather loads onto your face.
This has really helped my skin stay moisturised, without looking greasy. I can't get enough of it and would recommend it to anyone!
Lip Exfoliator
£1.50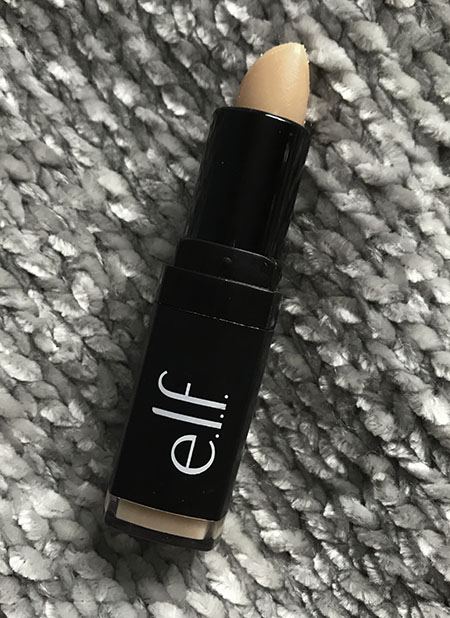 I have problems with dry lips and always have to exfoliate to ensure my lips are soft. This lip exfoliator was £1.50 in the sale and had some really positive reviews, so obviously I wanted it.
I went for the scent 'rose' and yep, you've guessed it, it smells like rose. It's not too overpowering, but just has a light, floral scent, which I like.
It exfoliates my lips well.
Products I've not tried
Now onto the products I've not tried…
Precision Liquid Eyeliner
£4.50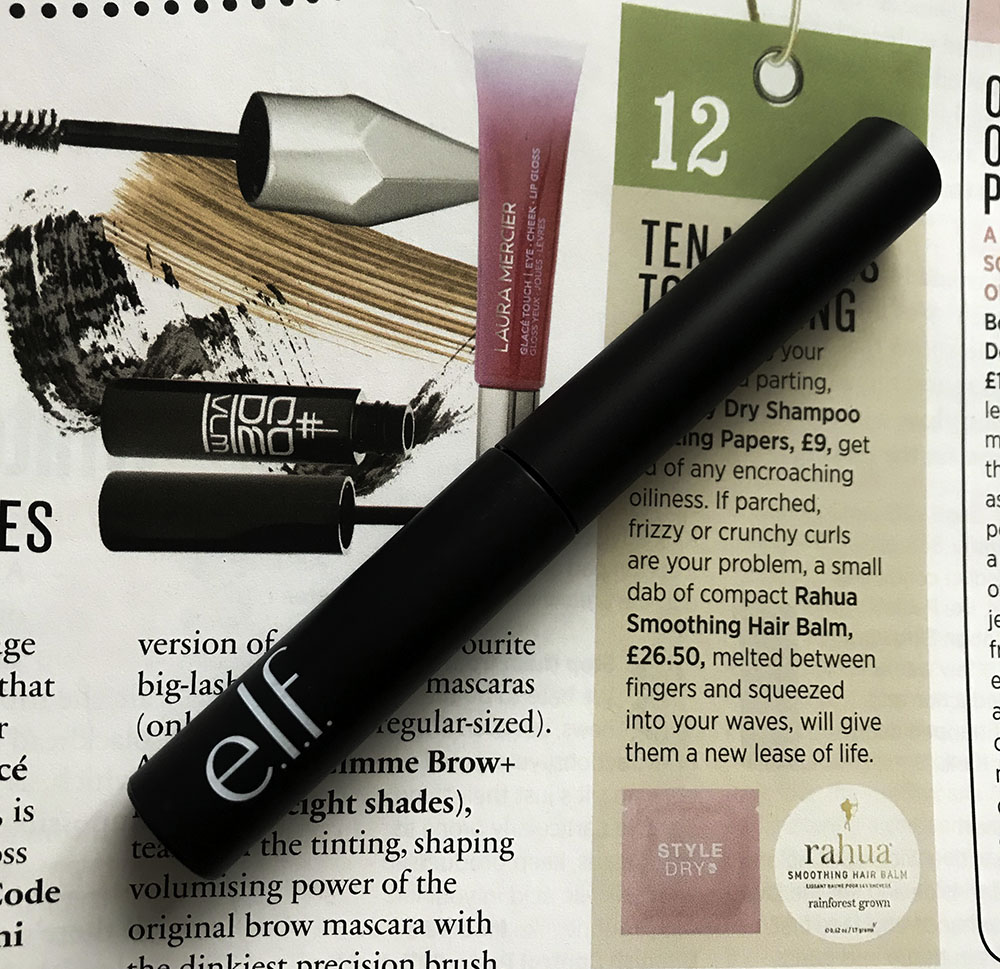 As somebody who always opts for a wing, liquid eyeliners are a staple in my makeup collection. This Precision Liquid Eyeliner was cheap and had some great reviews. 2+2=4…
Gentle Peeling Exfoliant
£10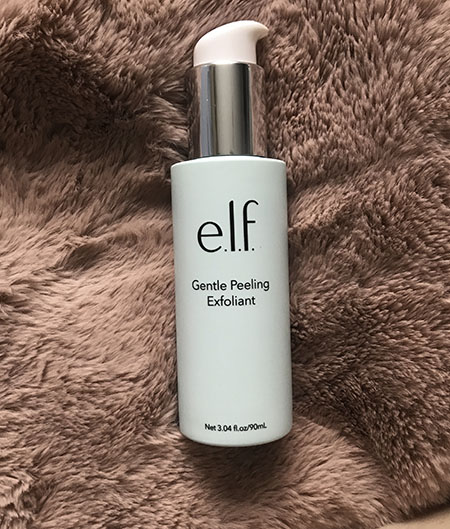 I wanted to try the Gentle Peeling Exfoliant for when my Superdrug exfoliator finishes. It has some glowing reviews, so I can't wait to try it out!
Velvet Matte Lipstick
£3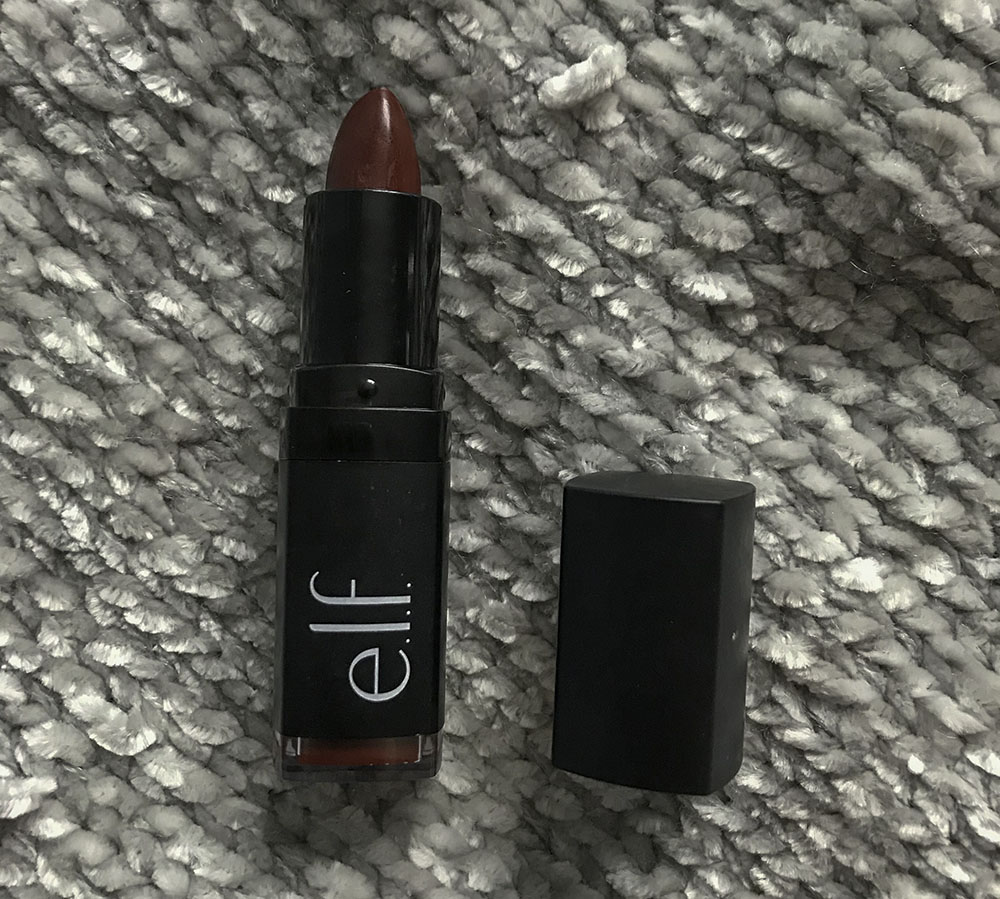 This product also came free as part of the gift of spending over £25. The Velvet Matte Lipstick came in the colour 'Deep Burgundy' and I'm not sure if it'll be too dark on me, but I might be surprised again.
Oil Control Liquid Lotion
£8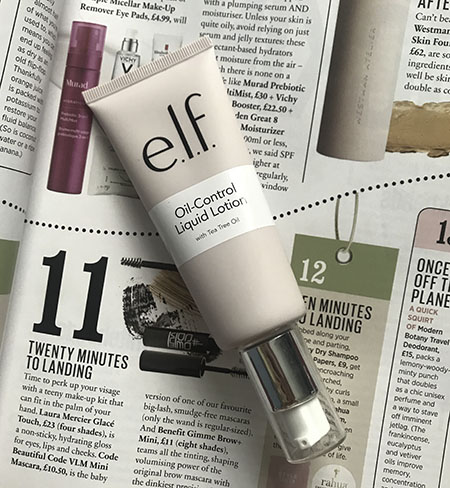 This product is the one I'm most excited about trying. The Oil Control Liquid Lotion is supposed to be lightweight and quickly dries into the skin to provide a long-lasting matte finish. It can be worn alone or under makeup to keep a shine-free look.
Let's see if it can keep my oil at bay.
Nourishing Facial Oil
£10
I've been loving facial oils recently as they've made a huge difference to my skin, so I'm looking forward to trying out the Nourishing Facial Oil.
Eyeshadow Brushes
£10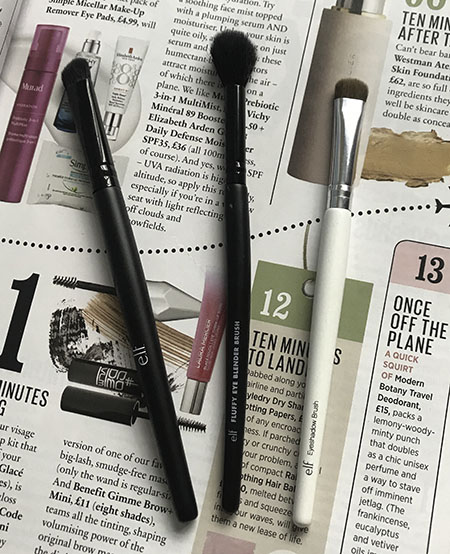 I'm a bit addicted to eyeshadow brushes because I love trying out different brands to find out which brushes work best with my different eyeshadows. From the e.l.f. range, I opted for the Fluffy Eye Blender Brush, the Eyeshadow "C" Brush, and the Eyeshadow Brush.
I got all three brushes for under £10 which is awesome!
Mattifying Clay Mask
£3.75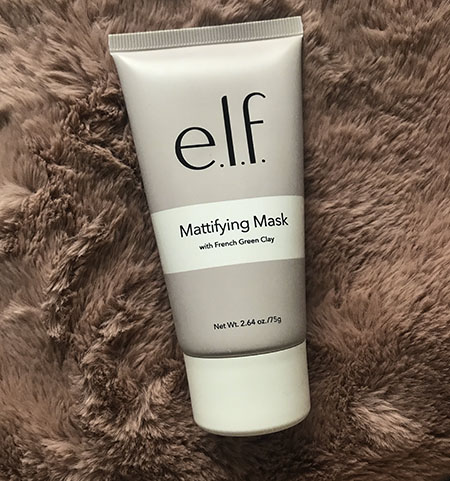 I love a good face mask and this one from e.l.f. has some stellar reviews, so I decided to purchase it. I got it for £3.75 in the sale and it's supposed to mattify your skin while clearing out your pores.
SuperClarify Cleanser
£8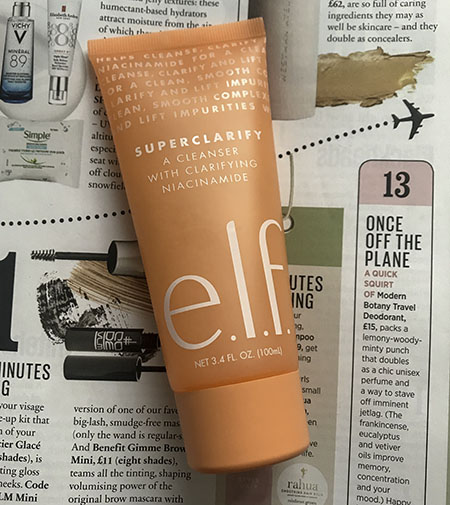 I bought this cleanser as a "back up" for when my Caudalie Instant Foaming Cleanser runs out. It's supposed to unclog pores and draw out any impurities from the skin, two things that I feel are essential in my skincare routine.
Conclusion
There is my excessive e.l.f. Cosmetics haul. The products I've tried have been pretty great so far for the price point, I seriously can't complain.
I'd love to try some of e.l.f.'s eyeshadow palettes or one of the foundations in the future, but for now, I'm super happy with my purchases.
---
What do you think to e.l.f.? Have you tried any of the products out before? Let me know in the comments below