Last Updated on 21st October 2021 by Sarah Sarsby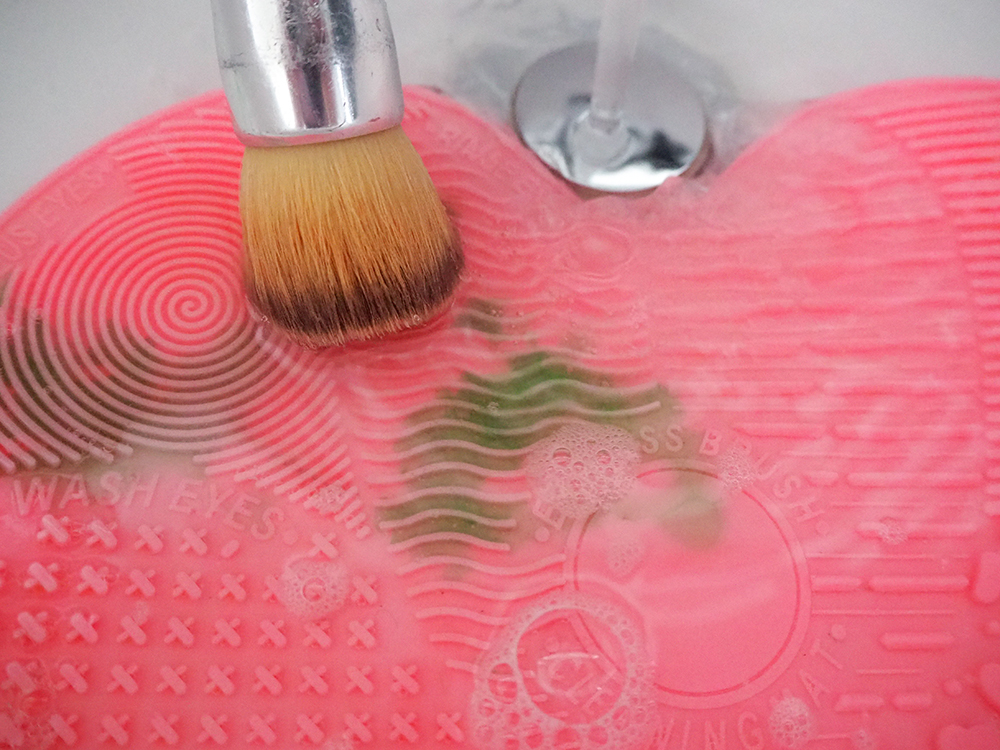 How do you wash your makeup brushes? Do you need a special brush cleaner? How often should you clean your brushes? Is it time-consuming to wash your brushes? Should you invest in a makeup brush cleaning mat?
It can be quite confusing to know a) how to wash your makeup brushes and b) what products you should be investing in to get your brushes truly clean.
I see a lot of different products on the market all claiming to get your brushes looking as good as new, be it makeup brush cleaning mats, specific brush cleansers or beauty tips and hacks from bloggers.
This post takes a look at the effectiveness of makeup brush cleaning mats and whether this could be the new holy grail product you've been searching for to get your brushes looking brand-new again.
** This post contains some affiliate links. This means at no extra cost to you, I earn some commission if you purchase a product through my link. All thoughts are my own, though, as always. If you want to find out more, visit my affiliate disclosure page **
My old method
One of my first ever blog posts was on how to clean your makeup tools and I recommended using washing up liquid to get your brushes, as well as beauty blenders, clean.
This is still a totally viable, affordable and valid method. But, it's a pretty lengthy process as it can take around half an hour to soak brushes that have liquid products, such as foundations, dried into them.
So, I wanted to see if I could find a way to build on this cheap process and make it faster and easier for myself.
The makeup brush cleaning mat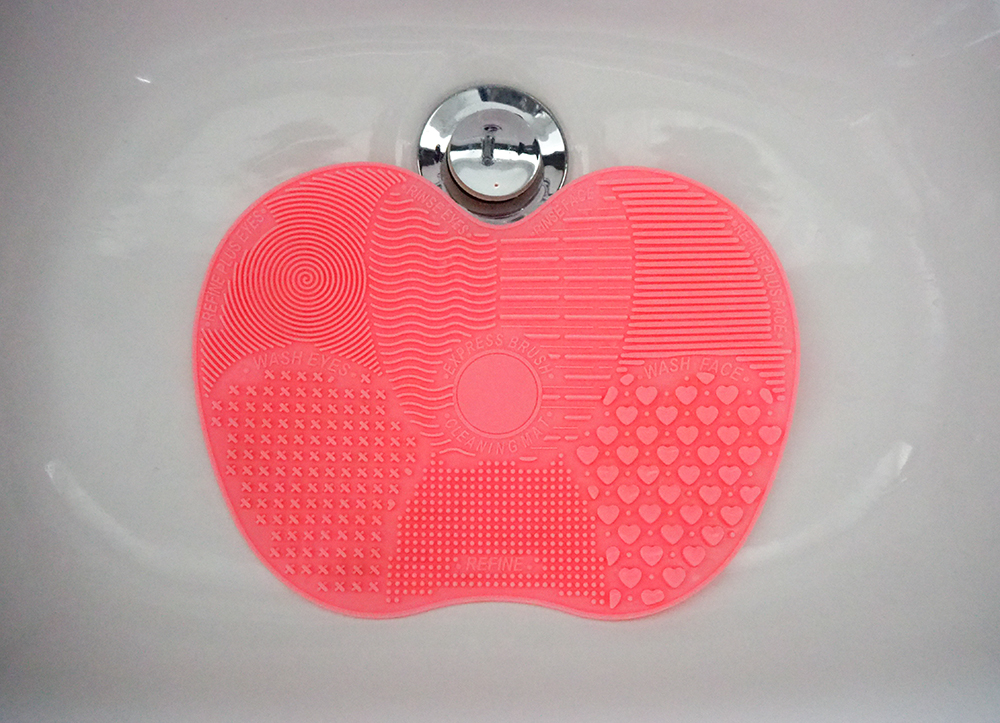 I headed over to Amazon to purchase this makeup brush cleaning mat for £5.99. I'd seen some makeup brush cleaning mats online sell for £20 and couldn't work out how that price was justifiable. £5.99 seemed far more reasonable and I could hazard a guess that the mats would all essentially do the same job.
The makeup brush cleaning mat is made from silicone and has sucker pads on at the bottom to help it easily stick in your sink.
It has different ridges, grooves and patterns on the mat to help you easily clean your brushes by swirling them across the different patterns. There are also dedicated sections on the mat, such as 'clean face brushes' and 'rinse face brushes'.
In theory, it's a great idea, but would it actually work?
Using the mat
I stuck the mat in the bathroom sink and decided to use washing up liquid again to help get any product out of my brushes. Using washing up liquid gets your brushes super clean, but is also anti-bacterial, meaning it's a hygienic method too.
I put the washing up liquid on each brush individually, then wet the brush and the mat under the tap, and swirled away.
IT WAS SO EFFECTIVE.
The brush I found the hardest to get clean previously was my foundation brush. When the foundation dries into a brush, it's a bastard to get out. But running the brush over the different grooves in the mat helped pull the foundation out with ease.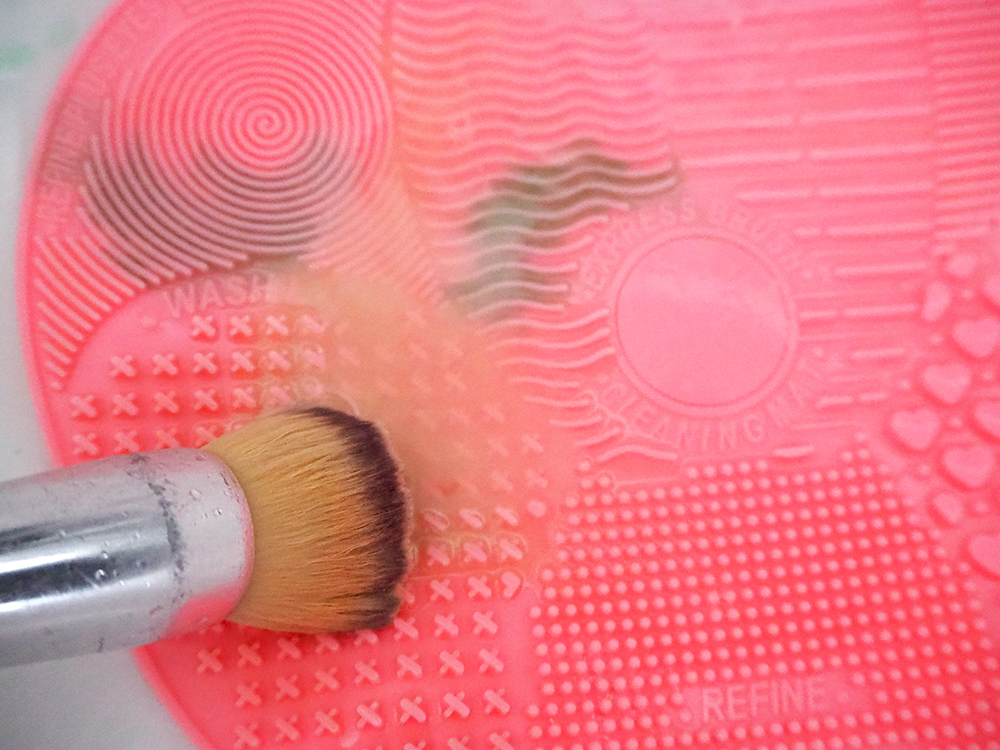 Another brush that I'd found difficult to get clean in the past was my blusher brush as it would become stained. So, I swirled my brush over the mat, with the washing up liquid in the brush, and again, no problem at all.
Highlighter, concealer and eyeshadow brushes all became clean in no time as well.
All in all, the makeup brush mat allowed me to get my makeup brush collection clean in around 5 minutes, down from 30 minutes before. This saved me a lot of time, effort and also meant my hands weren't constantly in washing up liquid when I was cleaning the brushes, so my hands weren't dry afterwards.
Would I recommend a makeup brush cleaning mat?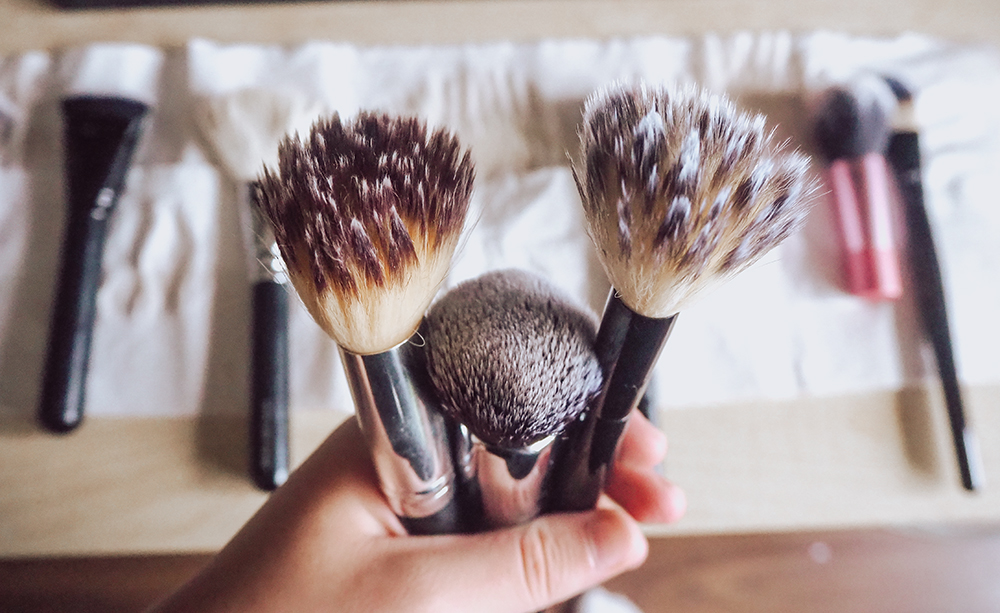 Absolutely.
It made cleaning my makeup brushes really easy, it was extremely effective and my makeup brushes look brand new again.
Rating: 5 stars
At £6 per mat, this product is an absolute steal and will make cleaning your makeup brushes simple rather than a tedious chore.
---
How do you clean your makeup brushes? Would you ever invest in a makeup brush cleaning mat?