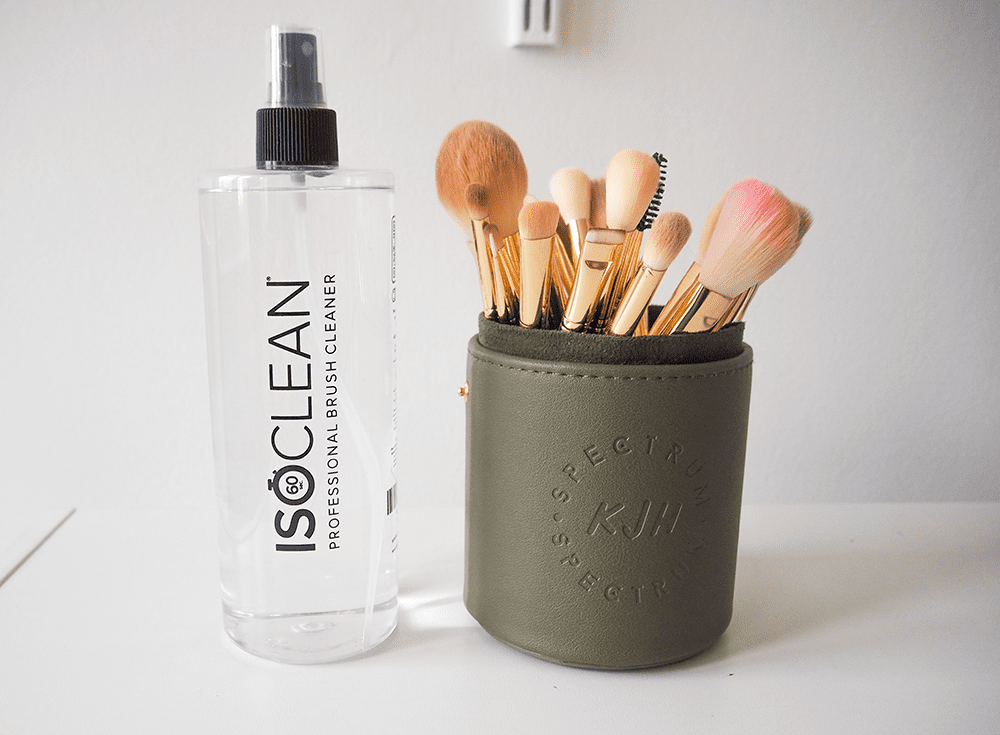 Cleaning makeup brushes can be lengthy and tedious. Nobody looks forward to doing it so having a simple and speedy option is important for preventing bacteria lingering on your brushes. But, clean makeup brushes are super satisfying!
ISOCLEAN specialises in cosmetic cleaning products. It's a brand that kept cropping up on my socials, so I wanted to know whether it actually works. My old makeup brush cleaning method is great, but it takes a good 20-30 minutes to thoroughly clean all of my brushes. So it wasn't exactly quick.
Thankfully, ISOCLEAN makes cleaning makeup brushes fast. In this post, I share how to thoroughly clean your makeup brushes in seconds with ISOCLEAN in a few simple steps.
Get 20% off ISOCLEAN at LookFantastic with my code LFTFBLOGSARAH. Shop here.
** This post contains some affiliate links. This means at no extra cost to you, I earn some commission if you purchase a product through my link. All thoughts are my own, though, as always. If you want to find out more, visit my affiliate disclosure page **
What is ISOCLEAN?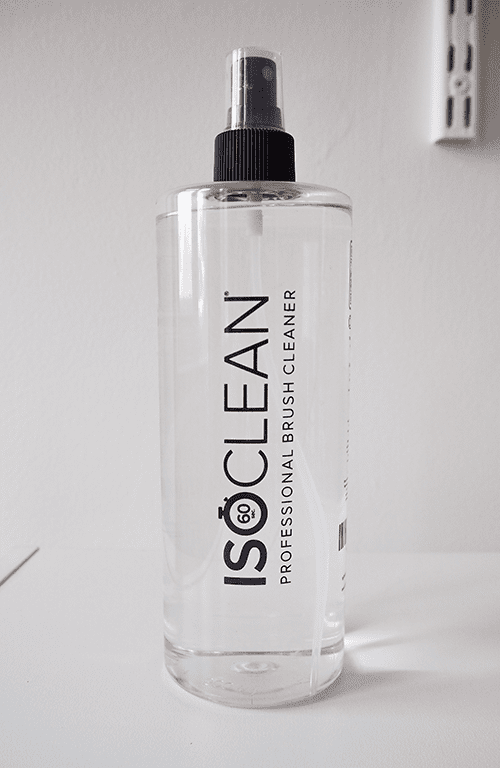 ISOCLEAN is a professional makeup tool cleaning brand. It offers a range of different formulas and products to keep your cosmetic tools hygienic. You can choose from spray and pouring bottles for makeup brushes, sponge cleaners, sanitising solutions, products to repair cracked makeup powders, and more.
Does ISOCLEAN actually work?
Yes! ISOCLEAN absolutely works. I purchased the ISOCLEAN Makeup Brush Cleaner with Spray Top.
Here are the benefits:
Cleans makeup, dirt, and dust from bristles in seconds
Dries within seconds so you can immediately use your brush again
Gets rid of any lingering bacteria
Keeps makeup brushes fresh and hygienic
Doesn't make brushes go out of shape
I've genuinely been really impressed with ISOCLEAN's efficacy. It may take a fair few sprays of the cleaner to get rid of any stains, but it cleans my brushes effortlessly.
How to clean your makeup brushes with ISOCLEAN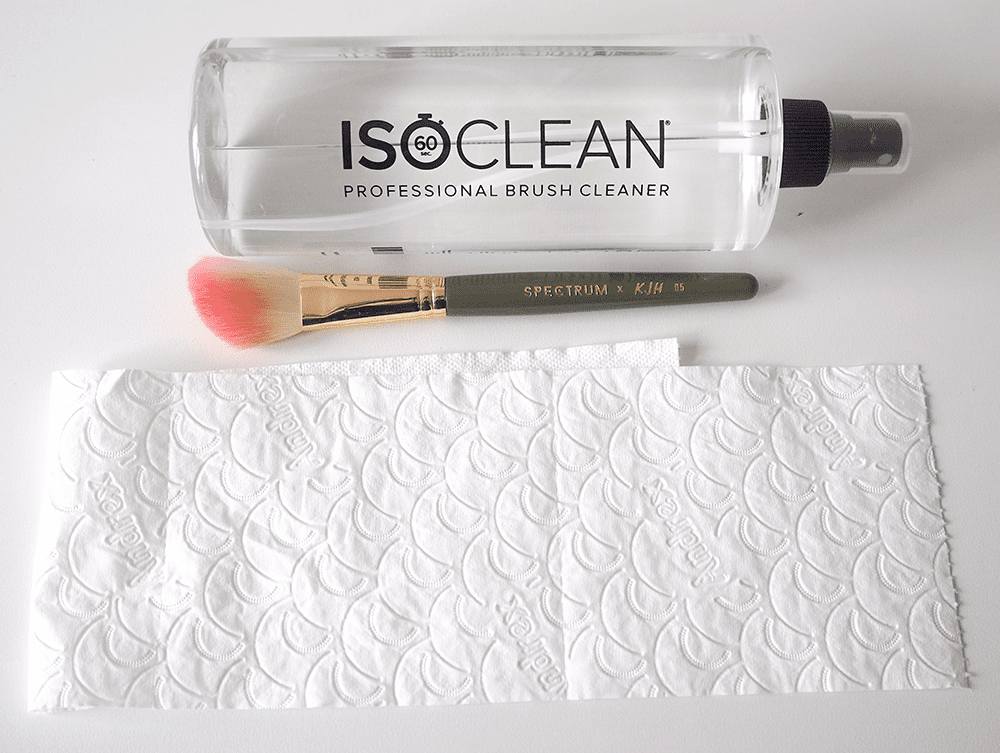 Cleaning your makeup brushes with ISOCLEAN is super easy. All you need is the ISOCLEAN Makeup Brush Cleaner with Spray Top, the makeup brush you want to clean, and some paper towels.
The first step is to spray your makeup brush with a couple of spritzes with ISOCLEAN.
Next, swirl your brush on the clean paper towel. If your brush has a lot of built-up product, you might need to repeat these steps a couple of times.
Finally, wait for a few seconds for your brush to dry. If you've sprayed a lot of the brush cleaner, you can squeeze the bristles with a paper towel to speed up the drying process.
And that's it. Clean and hygienic brushes that are ready for use! If you keep on top of cleaning your makeup brushes after every use, the process only takes about 10 seconds.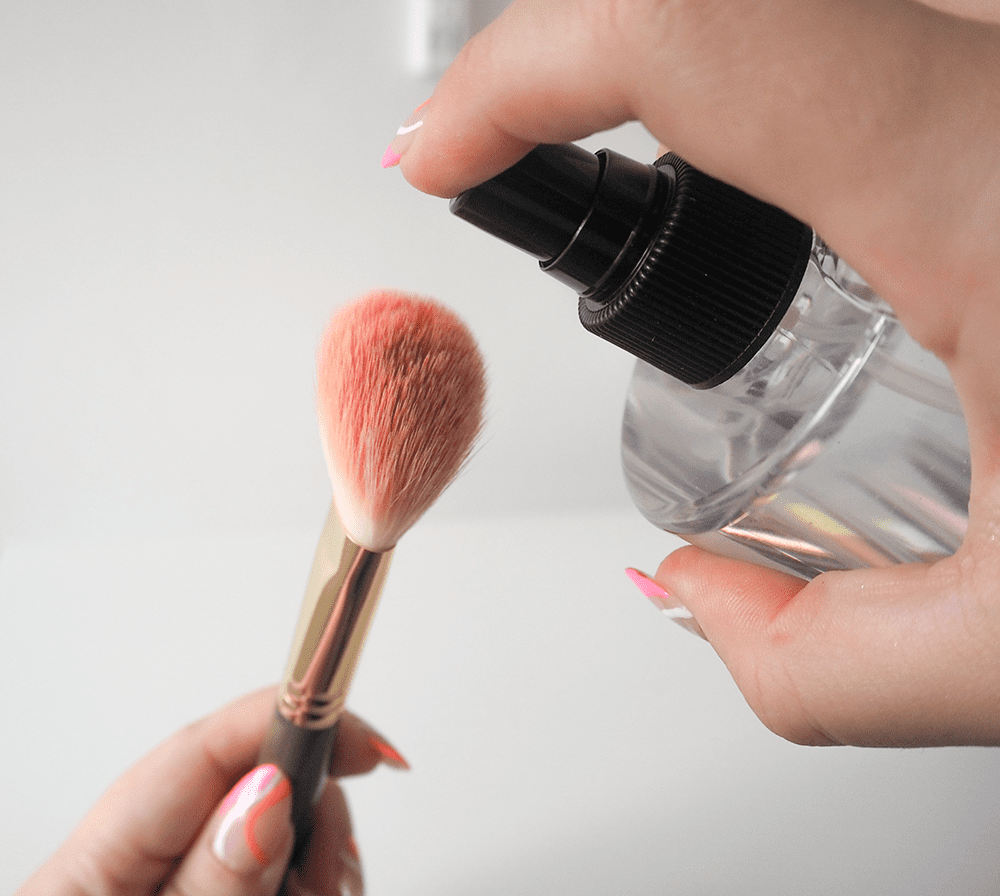 Although my brush had some staining, there was no product left whatsoever and was thoroughly clean. It's nothing a few more sprays can't fix.
But that's it. The process is straightforward and quick. I can't believe I didn't try ISOCLEAN sooner!
Get 20% off ISOCLEAN at LookFantastic with my code LFTFBLOGSARAH. Shop here.