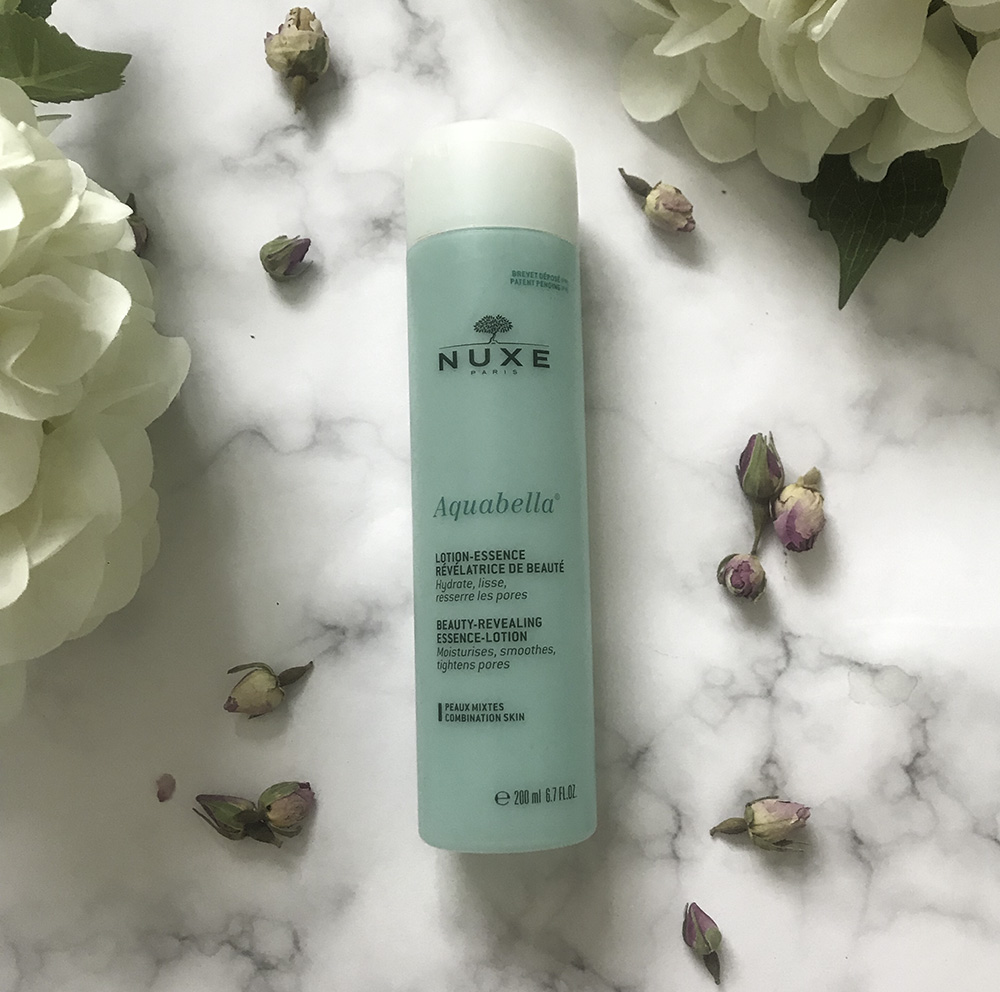 Nuxe is a brand that I'd been dying to check out and seeing as it's a French brand, I thought I'd scope it out when I visited my sister in France.
The Nuxe Rêve de Miel lip balm has become my favourite lip balm, so I was super excited to try out the brand's Aquabella Beauty-Revealing Essence-Lotion.
This essence caught my eye in France because it's supposed to be refreshing and hydrating. Seeing as we're now in summer, I thought it would be the perfect opportunity to give my skin some extra care.
But how would it perform?
What is Nuxe?
NUXE is a French brand founded by Aliza Jabès and a pioneer in natural-origin cosmetology.

Nuxe
Some of Nuxe's best-sellers include the Huile Prodigieuse, Rêve de Miel lip balm and After Sun Lotion.
Nuxe Aquabella Beauty-Revealing Essence-Lotion ingredients and claims
This lightly-textured toner envelops the skin with a layer of moisturizing freshness and improves its texture: pores are tightened, the skin surface is refined and the complexion is brighter.

Nuxe
Nuxe says the toner is suitable for oily skin as it has mattifying effects, whilst correcting and improving the skin's quality. Although the lotion is supposed to be suitable for all ages, Nuxe says it's best suited to 18-25-year-olds.
Key ingredients
Rosa damascena oil: oil of a very fragrant pink rose that is supposed to have relaxing and soothing properties
PEG-40 hydrogenated castor oil: an emollient that prevents moisture loss and keeps the skin feeling soft
Fragrance: which some people hate in skincare or find it irritating. I personally love fragrance in skincare
First impressions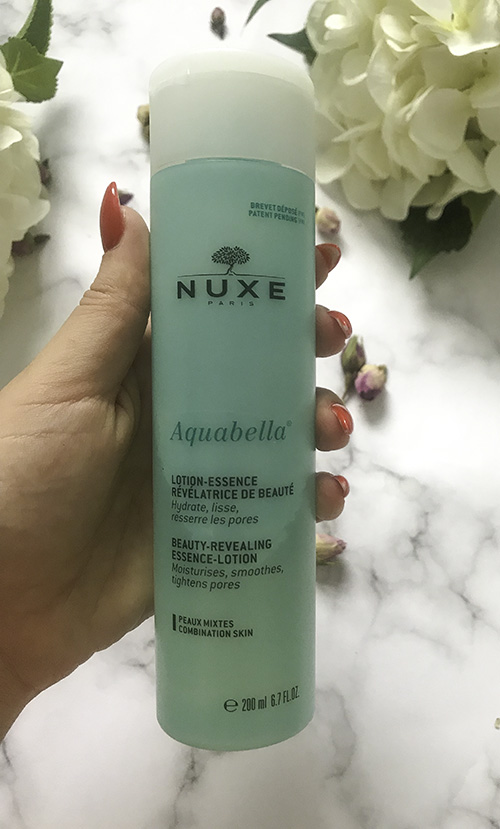 Applying it in the morning and at night, the first thing I noticed about the Aquabella Essence-Lotion was that it was very hydrating. It left my skin feeling soothed and refreshed, which is ideal for warmer weather.
I also found it moisturising as my skin felt soft once I'd applied it. I've tried essences in the past that didn't do anything, but the Nuxe one performed well on my first time using it.
After only using it a few times, I couldn't tell if it had helped my pores, skin texture or complexion. But, I was hopeful that it would perform in these areas as I was impressed on my first few uses.
One month in
I've been using the Nuxe Aquabella Beauty-Revealing Essence-Lotion for just over a month now and I'm pleased with it.
It's cooling, hydrating and moisturising, which is perfect when my skin feels dehydrated. It's also improved the appearance of my pores, as well as my skin's texture and complexion. My skin tone is more even, my pores are less visible and my skin feels smoother.
The essence has met its claims and my skin has 100% seen the benefits of using this product.
One thing I would note, though, is that I've got through the essence fairly quickly. Maybe I'm using too much product, but I don't think it will last for more than a couple of months if you use it every morning and night.
Where to buy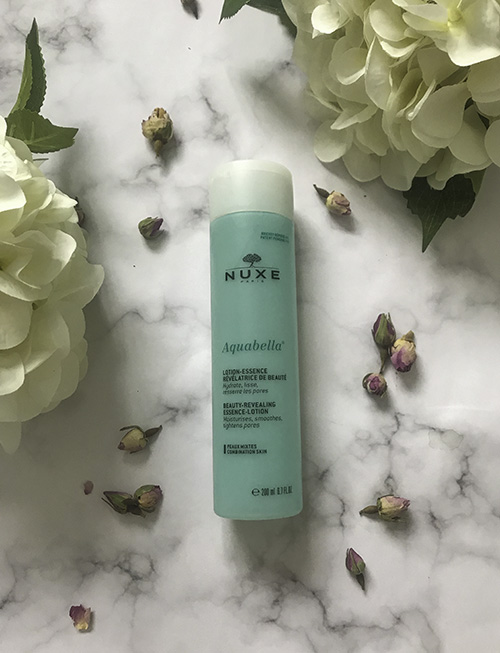 Costing a respectable £15, you can purchase the Essence-Lotion from Nuxe. While you're at it, get the Rêve de Miel lip balm as well. You won't be disappointed.
Final verdict
I absolutely hate it when products don't meet their claims, but, thankfully, the Nuxe Aquabella Beauty-Revealing Essence-Lotion delivers on everything it says it will.
A multi-purpose essence, this product will improve your skin's texture and complexion, while leaving your skin hydrated and moisturised.
Rating: 4.5 stars
As much as I really like this product, I wish it would last longer! You seem to need to put a fair bit of the product on a cotton pad to sweep it over your face.
But, I'd definitely recommend this product to people and it's worth the £14.50 price tag.
---
What skincare products would you like to see me review next? I'm always looking for new products to buy, so let me know what you'd like to see on the blog in the comments down below!