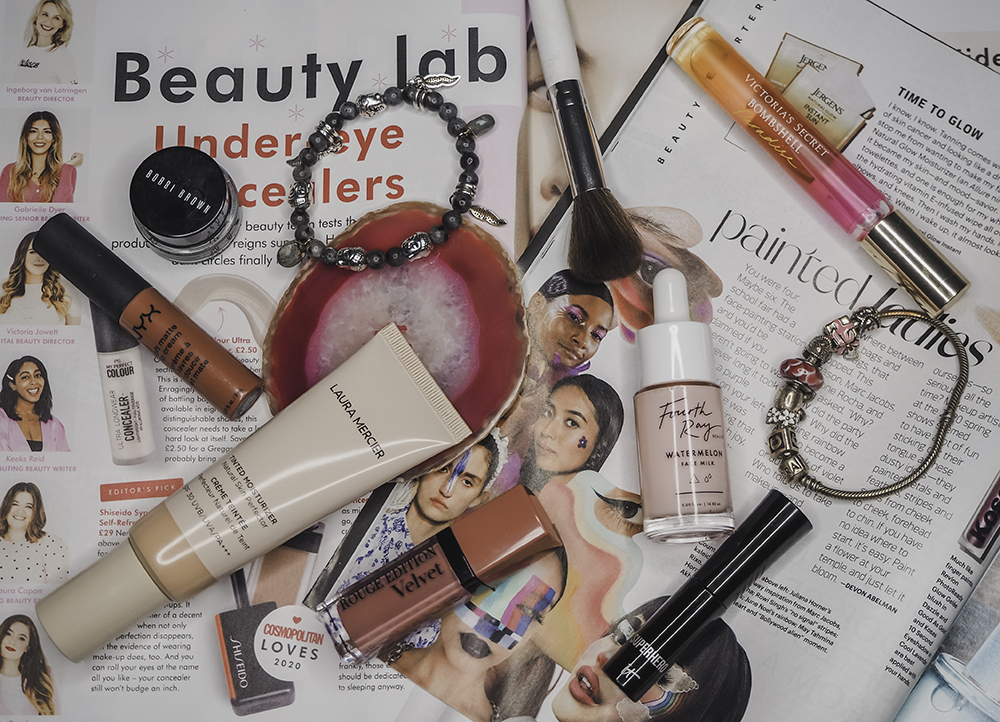 I love participating in blogger tags. They're fun, innovative and help your blog content stay varied and interesting.
For this week's post, I'm jumping on the 'bad & boring beauty tag' which I saw on The Newbury Girl blog. This tag is something a bit different and moves away from the constant praise of makeup products and brands. It's important to note some of the dull products too because not everything will be a hit.
So, if you want to hear my thoughts on some of the worst and most boring beauty products, keep on reading.
1. A foundation finish you don't like?
Overly dewy foundations where the skin looks almost wet. I love radiance and a healthy glow but some foundations can look a bit OTT.
2. The worst mascara you have ever tried? 
You know what, the Dior Diorshow Black Out mascara was a letdown. It's a shame because I loved it at first but it dried out so fast and became really clumpy. I've tried much better drugstore mascaras.
3. One thing you tried once and then thrown away? 
I actually can't think of a product that I've chucked out after one use. I got rid of the Holika Holika Holi Pop BB Cream Matte pretty quickly, though, because it made me look unhealthily white.
4. The most boring eyeshadow palette you own?
Probably my Morphe 25D Ohh Boy eyeshadow palette. I actually really like the palette because I love nude brown shadows but there's hardly any variation in the palette so there aren't so many options to get creative.
5. A makeup trend you think is boring and want to go away? 
'Boring' isn't the right word but I sometimes find beauty YouTubers' really wild and outlandish makeup looks a bit too much. There's a difference between being creative and creating looks that are unwearable. I love to watch these videos but there are too many of them about. More wearable and natural looks, please!
6. The worst liquid lipstick you have tried?
There was this Barry M one I tried which sucked. It was very drying and cracked quickly. I don't remember the name of it because I don't want to use it again.
7. What colour do you think is the most boring one?
None, to be honest. Really dark shades aren't my thing but I love them on other people and when used correctly, they rock. I like all colours.
8. What brand do you think is coming out with the most boring things? 
Meh, a lot of what Too Faced releases doesn't grab my attention. It has some lovely products and some I want to try but I'm never waiting in anticipation for new product launches from the brand, you know?
9. Which step in your makeup routine is the most boring one?
I'm with The Newbury Girl on this one and I'm going to say eyebrows. I love doing my brows and I think they can really change your face but I never switch my brow routine up.
10. If you had to choose between: – A good base and a bad eye look or – A bad base and good eye look which one would you chose? 
A good base and a bad eye look. I can't imagine having a bad base but a good eye look. It just sounds bizarre. I think you notice a bad base more than a bad eye look too.
---
If you want to participate in the tag, please go ahead. I love reading these sort of posts so be sure to mention me so I can read them.
What brand do you think is coming out with the most boring products? This was the question that piqued my curiosity the most and I'm really intrigued to hear your answers…