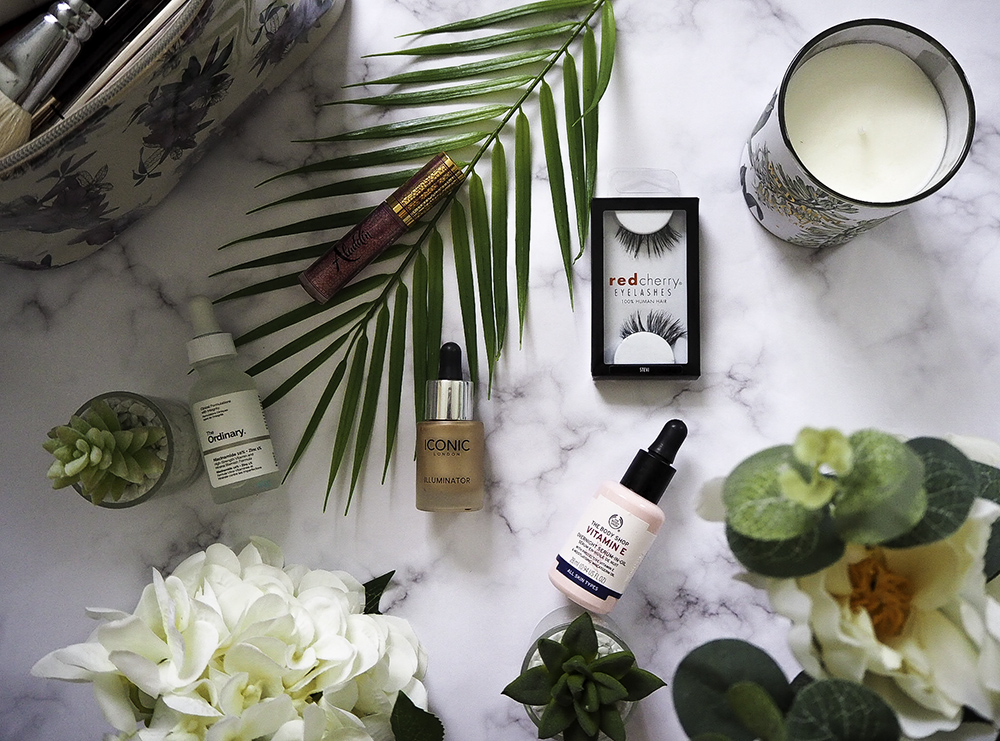 To continue with my monthly faves series, I'm back with my top 5 beauty products that I've been obsessed with this August.
I have a problem when it comes to purchasing different makeup and skincare products, so I may as well put my purchasing sins to good use by reporting on the successes…
1. The Body Shop Vitamin E Overnight Serum-In-Oil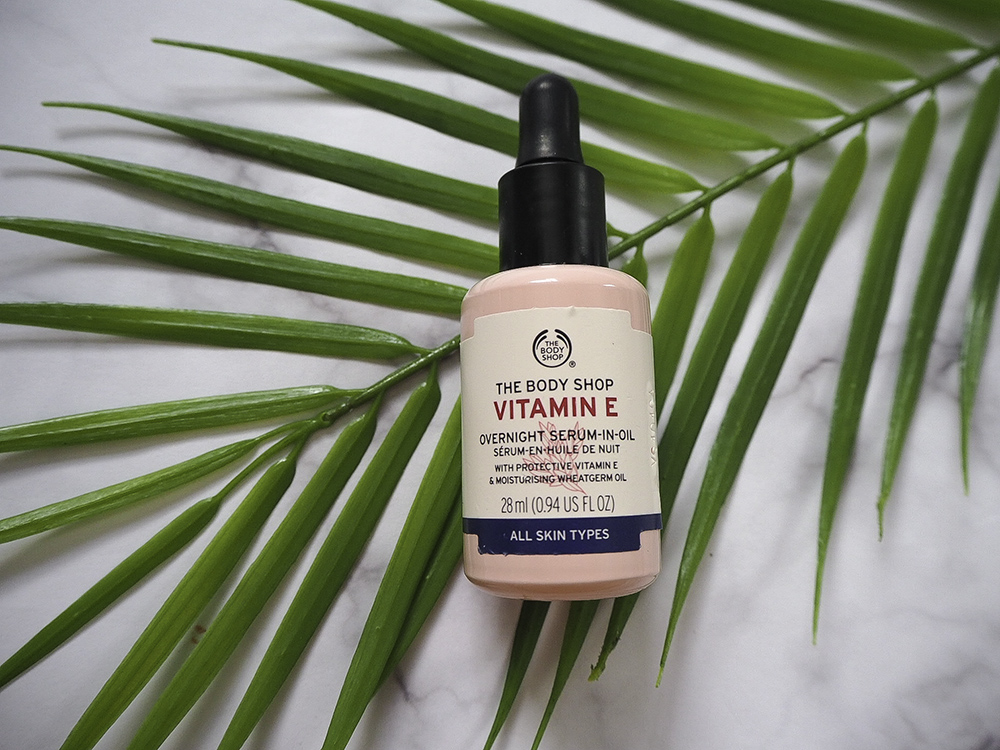 I decided to invest in this Vitamin E Serum-In-Oil when I was reading Caroline Hirons' anti-ageing 'Cheat Sheet'. She says that vitamin e works to prevent signs of ageing and can be used in your skincare routine from the get-go.
I also know that vitamin e has nourishing properties, so I thought it would be a good idea to incorporate it into my own routine.
Unsurprisingly, seeing as it's from The Body Shop, I've been very impressed with this vitamin e serum. It's lightweight, non-greasy, moisturising and my skin feels wonderfully soft and recharged in the morning.
It also gives the illusion that my skin is poreless, which is a very welcome bonus.
Where to buy
At a fantastic £16, you can get The Body Shop Vitamin E Overnight Serum-In-Oil from The Body Shop's website. What a steal.
Rating
I have nothing bad to say about this skincare product at all and it's so reasonably priced that it deserves 5 stars. If you're looking to add vitamin e into your skincare routine, look no further.
2. Red Cherry Lashes in #43 (Stevi)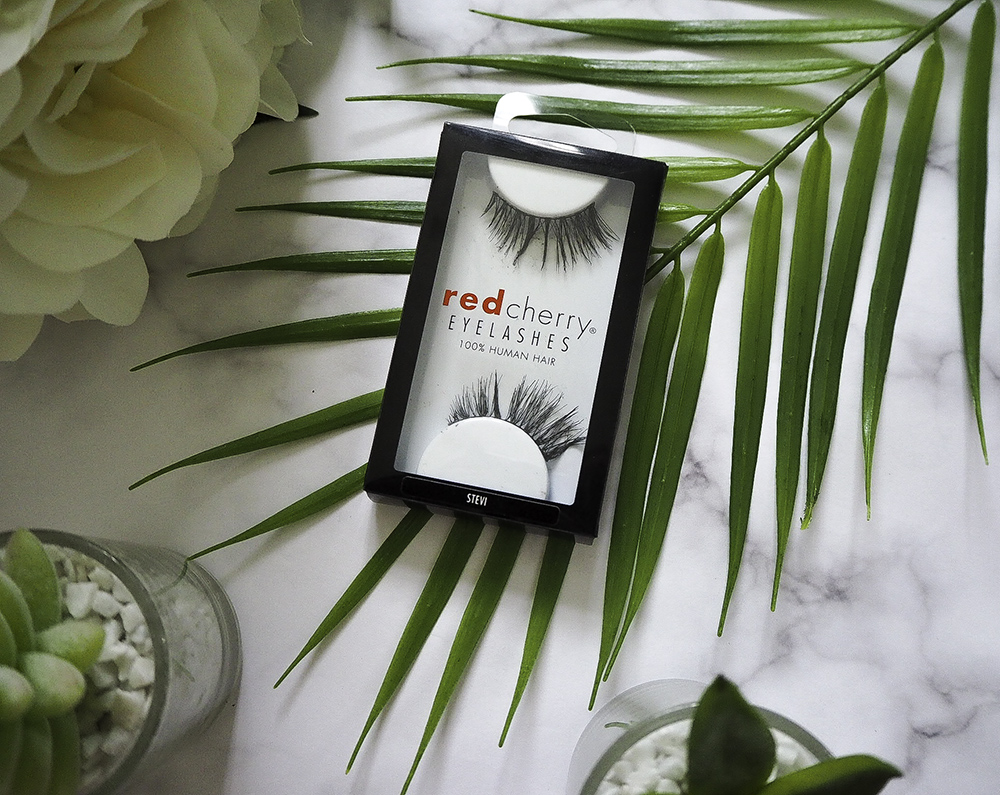 This has been one of my most surprising purchases, but I adore these Red Cherry Lashes in the style Stevi. I bought these false eyelashes on a whim after seeing excellent reviews about them on falseeyelashes.co.uk. Plus, they're only £4.
They make my eyelashes look long, fluttery and full without looking too fake or heavy. I think they're some of the best eyelashes I've ever worn and they're also easy to apply.
I wore these lashes in my Kylie Jenner yellow eyeshadow recreation and couldn't get over how well they framed my eyes. They definitely beat wearing mascara any day.
Where to buy
You can get these incredibly cheap eyelashes for £4 from falseeyelashes.co.uk or for £4.50 from Amazon. I'd personally recommend buying them from falseyelashes.co.uk because then you can build up lash points and the delivery is super quick.
Rating
The Red Cherry Stevi lashes are beautiful, easy to apply and affordable, and for these reasons, I'd give them 5 stars. It just goes to show that you don't need to spend £30 to get wonderful false eyelashes.
3. ICONIC London Illuminator in Original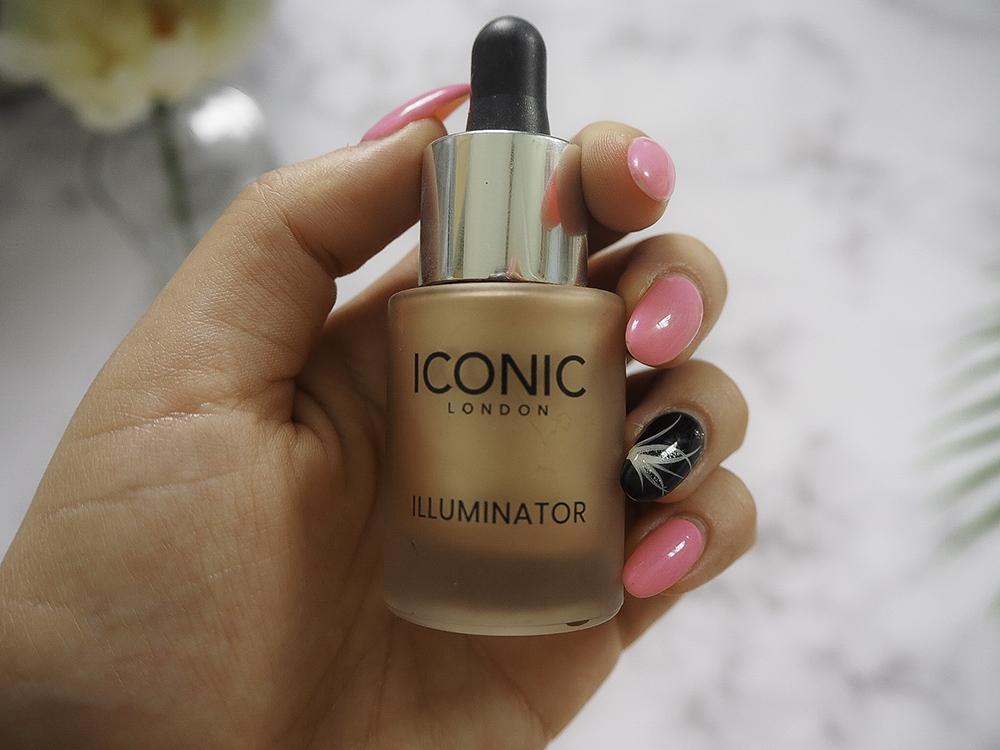 Ah, one of the OGs in makeup – the ICONIC London Illuminator in Original.
I've had this illuminator for a while now, but recently, I've been loving adding a few drops of the product into my foundation to give my skin some extra glow during the summer.
This is my favourite way to use this highlighter but you can use it as a normal highlighter over your cheekbones, which will give you a very glossy and almost glass-like shine.
My only gripe with the Illuminator range is that there's not a light gold shade. If I don't mix the highlighter into my foundation, then it's a little too dark and bronzed for my skin.
Where to buy
At a pretty pricey £30, you can get the ICONIC London Illuminator direct from ICONIC London's website, Cult Beauty or Harvey Nichols.
Rating
4.5 stars. It's a great, versatile and pretty highlighter, but I just wish there was a light gold shade and it's also fairly expensive.
4. The Ordinary Niacinamide Serum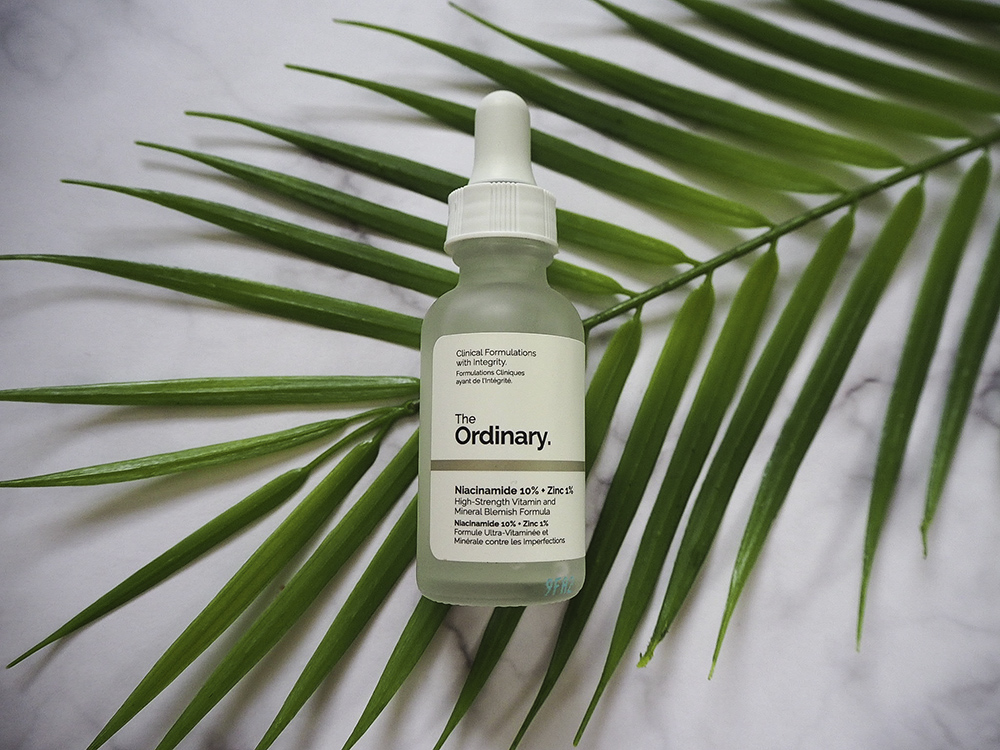 I received The Ordinary's Niacinamide Serum as part of a birthday present, which I was thrilled with. This product is meant to be a staple for people with oily skin (me) by helping: target breakouts, minimise pores, reduce blemishes, and soothe and decongest the skin.
Although I've not been using this serum for long, I can confirm that my skin does seem less congested, I don't have quite so many blemishes and my pores seem more under control. I don't suffer from breakouts much, but the niacinamide serum has met all of its other claims so far.
I'm really excited to see how it will benefit my skin in the future and if it can help minimise my pores further.
Where to buy
Costing £5 for a 30ml bottle or £8.90 for a 60ml bottle (The Ordinary's website only), you can get the niacinamide serum from The Ordinary's website, Cult Beauty or Beauty Bay.
Everyone knows The Ordinary's products are cheap, but I'm always amazed at just how cheap they are compared to other skincare brands on the market – great work The Ordinary!
Rating
I'm going to give The Ordinary's Niacinamide Serum 4.5 stars simply because I want to see how it'll perform in the long-term.
5. MAC The Disney Aladdin Collection Lipglass in Magic Carpet Ride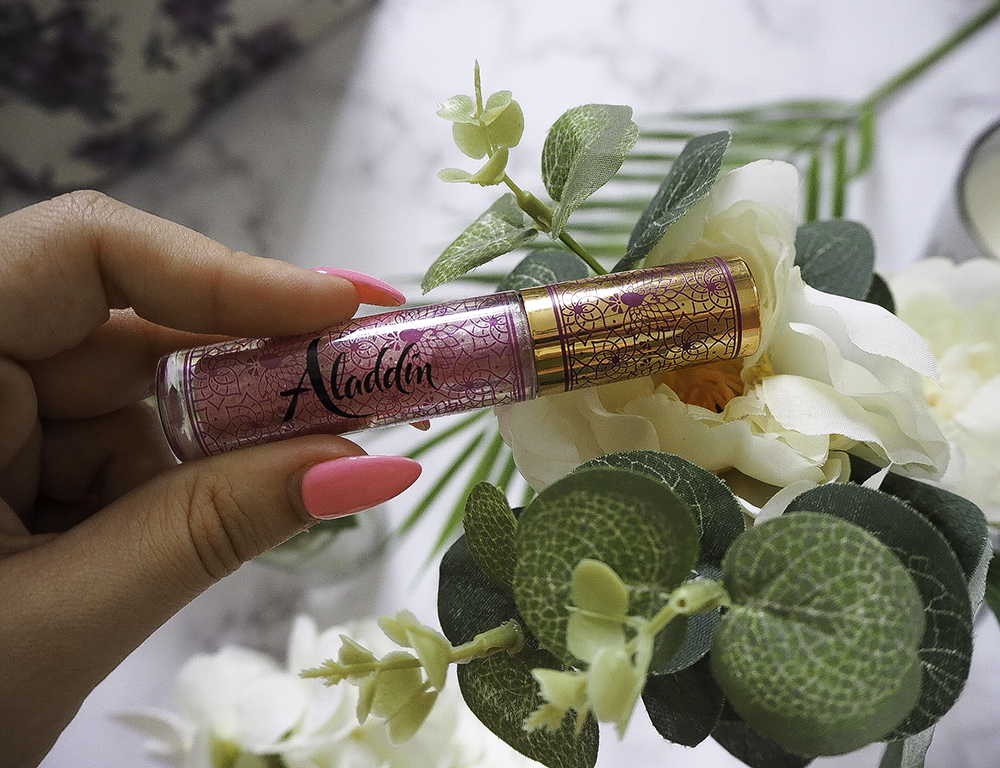 Another present which I received for my birthday is the Lipglass in Magic Carpet Ride from MAC's Disney Aladdin Collection. This was actually one of my favourite birthday presents and I seriously can't get enough of this lipgloss.
It's a pink gloss with a soft pink pearl, which gives a very glossy, glass-like sheen to your lips. It also has a lilac shift to it, showing a beautiful and unique duo-chrome finish. Pink and purple are my two favourite colours, so this lipgloss is a perfect mesh of the two.
I find this really adds the 'wow factor' to any makeup look I create. I'm in love. I think I might even prefer it to Fenty Beauty's Gloss Bomb!
Where to buy
Costing a respectable £15.50, you can get the Magic Carpet Ride Lipglass direct from MAC's website.
Rating
Love love love. This Lipglass is 100% worth 5 stars.
Final thoughts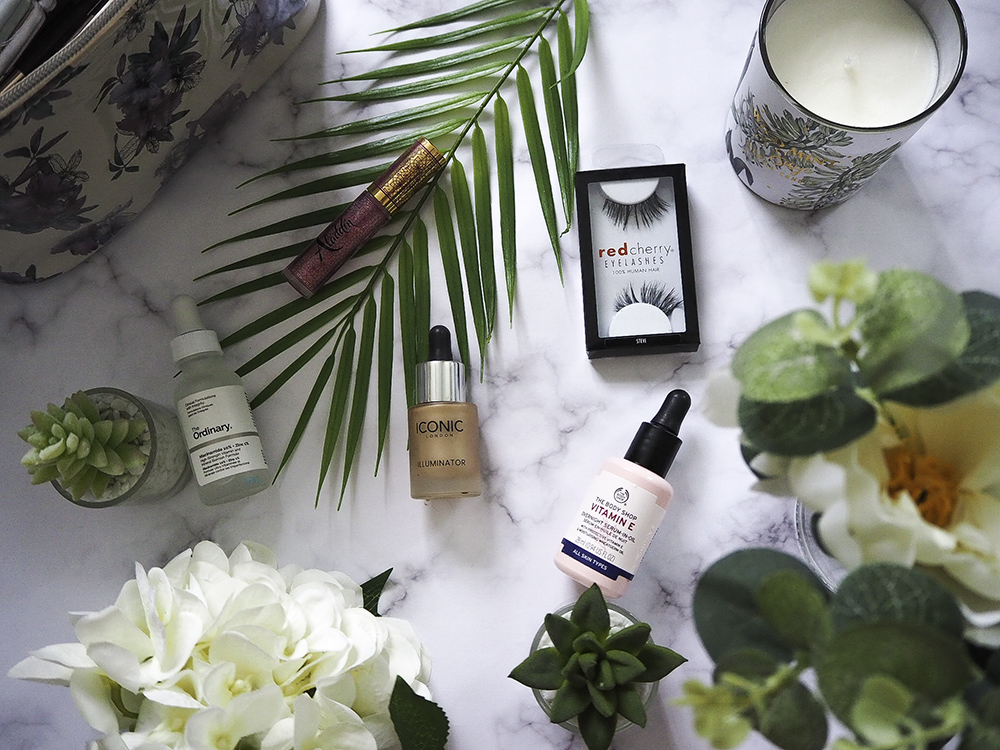 So, that's my monthly faves for August wrapped up and I hope you liked looking at my most recent makeup and skincare obsessions.
This is probably the toughest monthly faves series I've ever needed to recommend a product from, but if I really have to choose, it would probably be the MAC Lipglass. Just because it's stunning.
---
What beauty products have you been loving recently? Let me know in the comments!