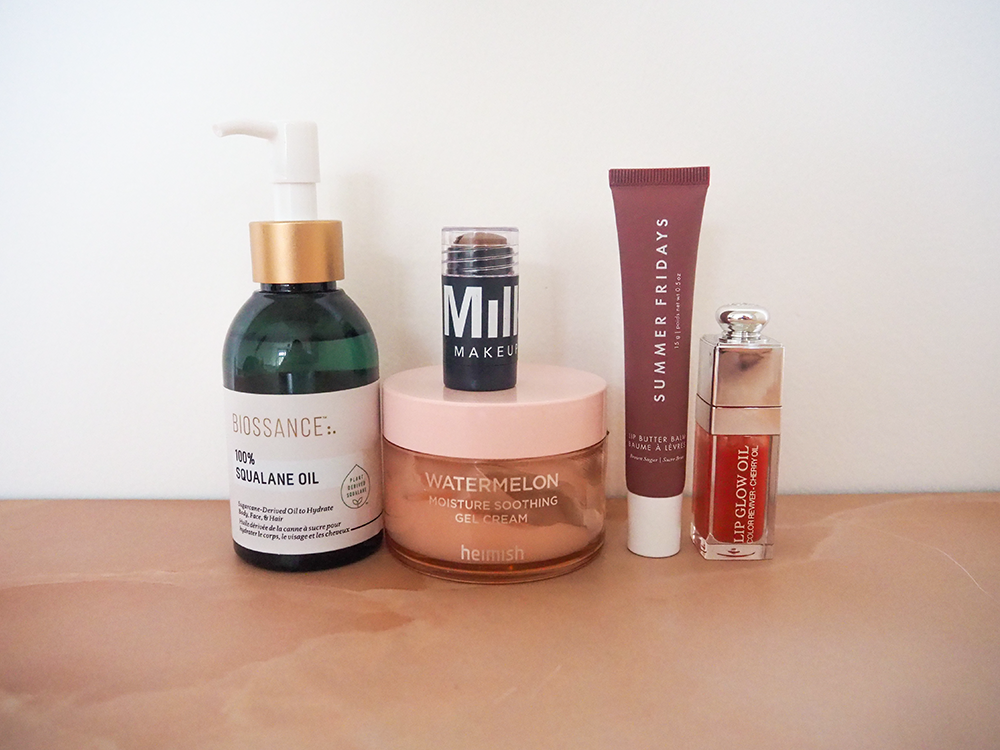 I'm back with my May 2023 beauty faves with some amazing products from Biossance, Milk Makeup, heimish, Summer Fridays, and Dior.
I didn't manage to do an April beauty faves post, as I'd only just moved house and it was all a bit crazy. But I really missed sharing some of my most recent makeup and skincare holy grails. I couldn't wait to get this post typed up!
Keep reading to find out why these 5 beauty products have made it onto this list.
* This post contains some affiliate links. This means at no extra cost to you, I earn some commission if you purchase a product through my link. All thoughts are my own, though, as always. If you want to find out more, visit my affiliate disclosure page **
1. Biossance 100% Squalane Oil
£20.54 at LookFantastic with code LFTFBLOGSARAH (20% off)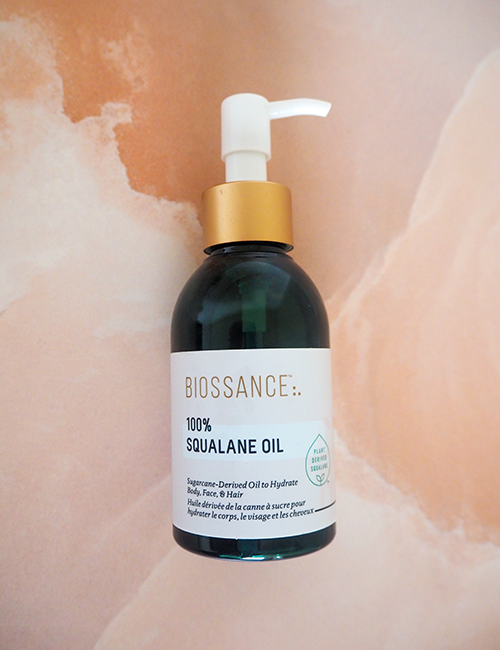 My skin has been a bit dry around my nose and forehead recently. I'm not sure whether a certain product in my routine is drying my skin out or whether my skin is simply changing as I'm getting older.
One thing's for sure though, and it's definitely not the Biossance 100% Squalane Oil that's making my skin dry.
This facial oil is so nourishing yet surprisingly lightweight and absorbent. Squalane really agrees with my oily skin, as it never breaks out or feels heavy. It keeps my skin very hydrated and gives it a gorgeous glow.
I apply this oil every night as the last step in my evening skincare routine. This way, the oil acts as an occlusive to really lock in moisture; think of it like a seal that keeps the hydration in your skin and prevents the environment from drying it out.
Since using it, my skin feels softer and more moisturised on a day-to-day basis.
Rating: 5 stars
I'm obsessed.
2. Milk Makeup Sculpt Stick
£22
The Milk Makeup Sculpt Stick is a pretty new launch and my first-ever purchase from the brand. I absolutely love it.
This contour stick is a joy to use. I got the shade Toasted, and it's a perfect cool-toned colour that's not too ashy. It looks just like a natural shadow to define and sculpt the face.
I use it by warming up a bit of product on the back of my hand, dipping a contour brush into it, and gently stippling it into my skin. This way, I get more control over placement, and there's no harsh line from applying a strip of contour directly to my skin. The result is a really natural contour that makes my bone structure look more prominent.
I love the consistency too, as it's creamy without being overly liquidy, where it can just disappear as soon as you start blending. It's the perfect combination of being easy to buff into the skin but firm enough to add definition.
I find myself reaching for this contour stick often because it's so user friendly and I love the finished result.
Rating: 5 stars
This effortless sculpting stick is a great addition to my makeup collection.
3. heimish Watermelon Moisture Soothing Gel Cream*
£23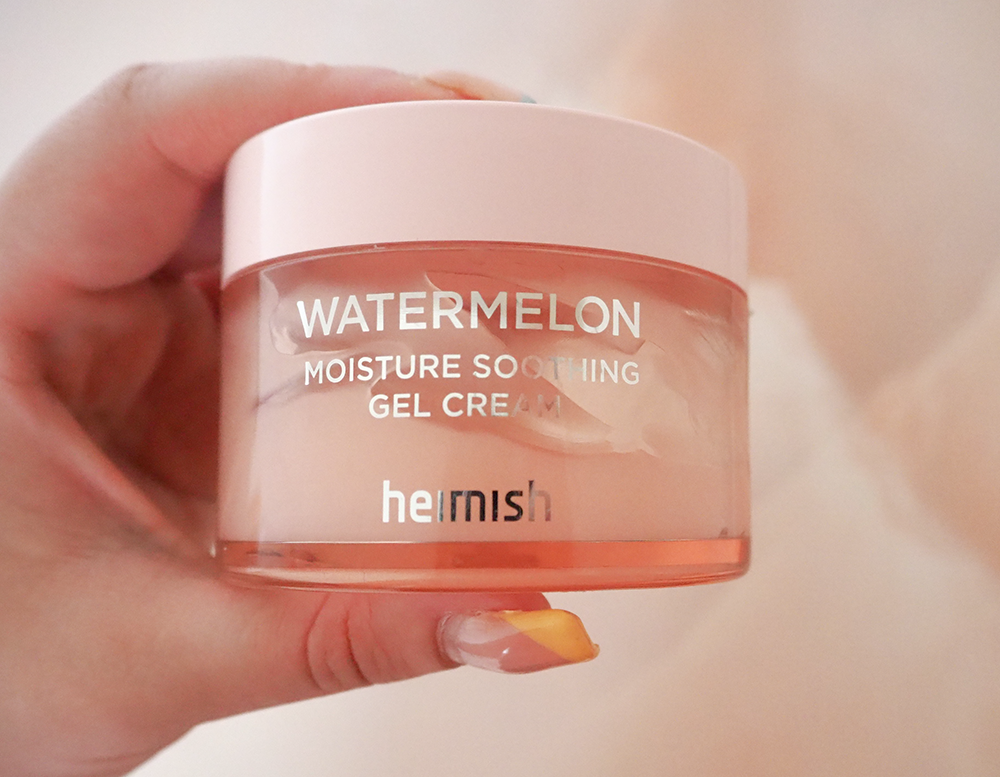 I'm really enjoying the heimish Watermelon Moisture Soothing Gel Cream. This gel-cream hybrid is uber-refreshing, hydrating, and soothing.
Sometimes, I find that gel moisturisers don't impart enough nourishment and can end up being a bit lacklustre. However, this has a creamy gel texture and it's richer than a typical gel moisturiser, so it's very hydrating yet still benefits from being lightweight and absorbent.
This moisturiser doesn't pill, makes my skin slightly glowy, and plays well with other skincare products. I love how it sits on my skin, as it makes it feel smooth and even.
Find out which watermelon moisturiser comes out on top in my heimish vs Glow Recipe battle.
Rating: 4.5 stars
I'd happily buy this moisturiser with my own money in the future.
4. Summer Fridays Lip Butter Balm
£23
The Summer Fridays Lip Butter Balm went viral on social media, and, being a big lip balm addict, I had to try this for myself. And I can confirm it's totally worth the hype.
Firstly, this smells amazing. Like sweet chocolate! I got the shade Brown Sugar, which is a sheer rich brown shade that's so flattering. This lip balm is so glossy that it's almost a lip balm/gloss hybrid. It makes my lips look smooth, juicy, plump, and soft.
Not only does it look great on the lips, but this lip balm is also very effective. It does an excellent job of keeping my lips comfortable and nourished all day.
Because of how beautiful and luxe this lip balm is, I find myself reaching for it constantly. It's easily one of my all-time fave lip balms.
Rating: 5 stars
I can't recommend this lip balm enough.
5. Dior Addict Lip Glow Oil
£32
I know you're probably sick of seeing the Dior Addict Lip Glow Oil everywhere, but I'd feel wrong not to include this lip oil in my May beauty faves.
I'm simply obsessed with this. It's hydrating, imparts a slight rosy tint, is a little glossy without being sticky, feels very comfortable, and looks super natural. I find I can pair this lip oil with just about any makeup look and it will look incredible.
Best of all, it combines the nourishing properties of a balm with the glowing properties of a gloss for the ultimate in luxe lip care. So I can apply this confidently knowing it won't dry my lips out and is very flattering.
Rating: 4.5 stars
I wear this so frequently right now. I just wished it lasted on the lips a little longer!
Final thoughts on my May 2023 beauty faves
I loved writing my May beauty faves. If I could only recommend 1 product from this post, it'd have to be the Summer Fridays Lip Butter Balm. That product is seriously addictive. But all of the products are fantastic.
---
What beauty product have you been reaching for a lot recently?