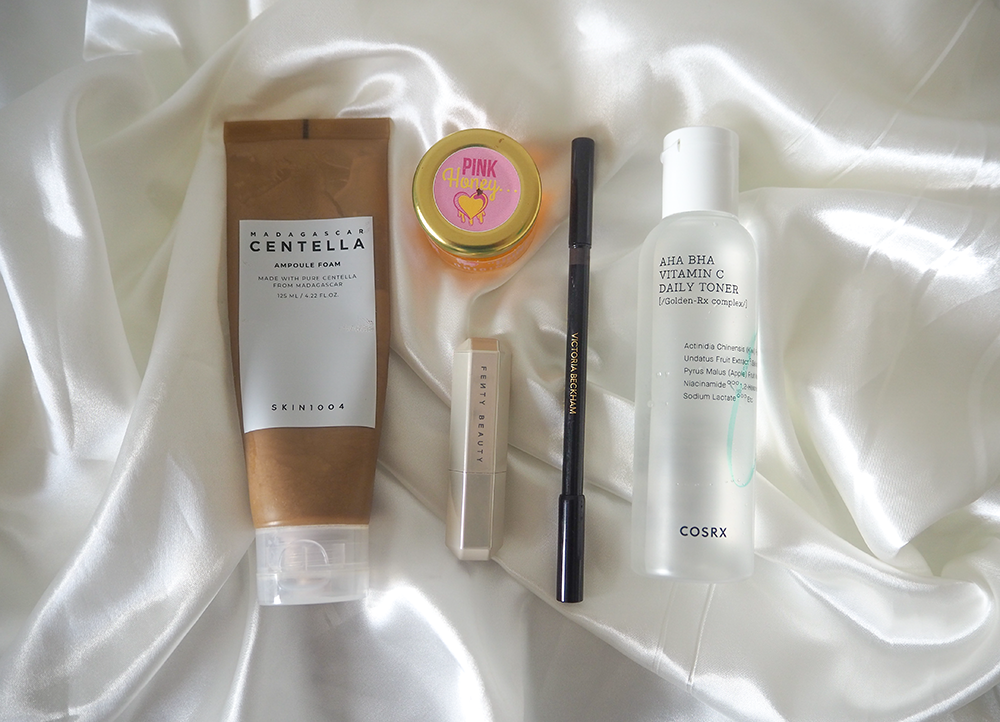 In my February beauty faves, I share why 2 effective Korean skincare products, the most luxurious eyeliner pencil, a TikTok-viral brow glue, and a sheer lipstick need to be on your radar.
In my monthly beauty faves series, I share 5 makeup and skincare products I've consistently reached for. These are products that genuinely work and deliver exquisite results.
Throughout my February beauty faves post, there are also some awesome discounts for you to take advantage of for your next beauty haul. Keep reading to see which skincare and makeup products made the cut this month!
* This post contains some affiliate links. This means at no extra cost to you, I earn some commission if you purchase a product through my link. All thoughts are my own, though, as always. If you want to find out more, visit my affiliate disclosure page **
1. COSRX AHA BHA Vitamin C Daily Toner
£26 for 150ml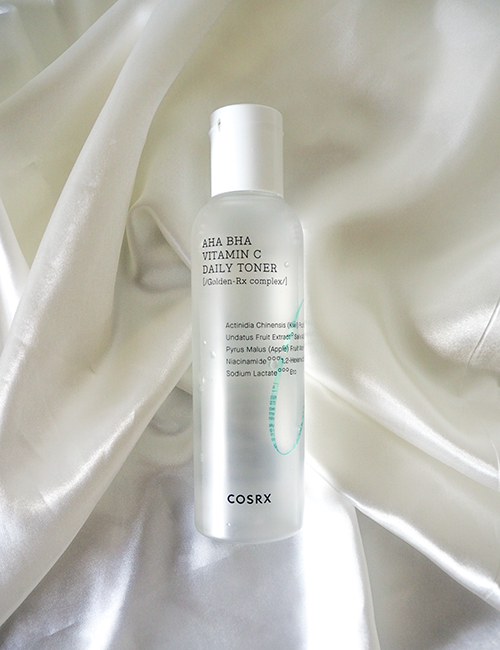 Get 20% off this toner at LookFantastic with my code LFTFBLOGSARAH. Shop now!
The COSRX AHA BHA Vitamin C Daily Toner is a good refreshing toner that's gentle enough for my rosacea-prone skin. I personally enjoy incorporating exfoliants as a toner rather than as a serum. This AHA BHA toner with vitamin C feels very invigorating and has helped to brighten my complexion while making it more even.
Although I've used other exfoliating toners that I prefer, this one does a great job of reviving my skin when it's looking a bit dull and feeling a bit bumpy.
Rating: 4 stars
An effective toner that plays well with my skin.
2. Fenty Beauty Slip Shine Sheer Shiny Lipstick
£20 for 2.8g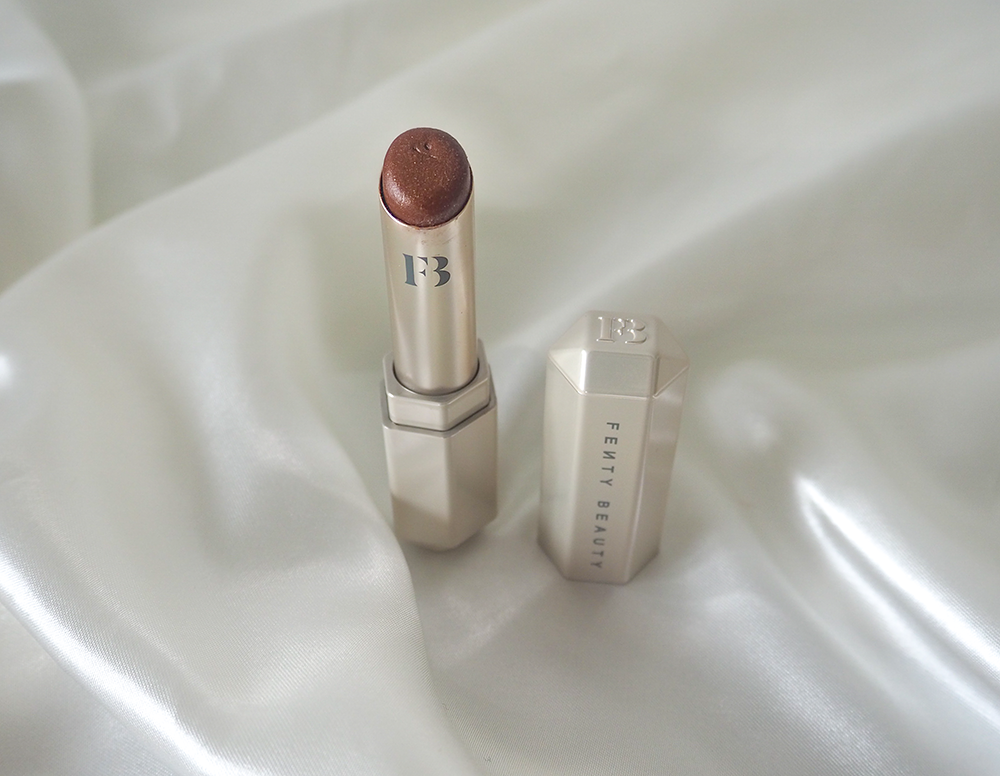 Get 15% off this sheer lipstick at Sephora UK with my code SARAHSSPH. Shop now!
I'm not sure why the Fenty Beauty Slip Shine Sheer Shiny Lipsticks haven't blown up on social media. They're unreal!
These sheer shiny lipsticks have a beautiful balmy texture. They smell amazing – like chocolate! – and deliver gorgeous multi-dimensional shine. I've got the shade Bubblerum, which is a rich chocolate brown that I'm obsessed with. On a deeper complexion, Bubblerum would make the ideal nude. On my light complexion, this delivers a flattering warm chocolate shade in one swipe.
I love that these sheer lipsticks are buildable. You can easily build up to medium intensity with a few swipes, without the product feeling heavy or becoming sticky. If I want an everyday quick makeup look, the Slip Shine Sheer Shiny Lipstick is such a vibe because it's incredibly wearable.
Did I mention that this sheer lipstick is incredibly moisturising? You won't experience any dryness! Plus, it's super flattering, as the formula won't sink into fine lines.
Rating: 5 stars
I'm addicted to this sheer lipstick. It deserves way more hype!
3. Victoria Beckham Beauty Satin Kajal Liner
£26 for 1.2g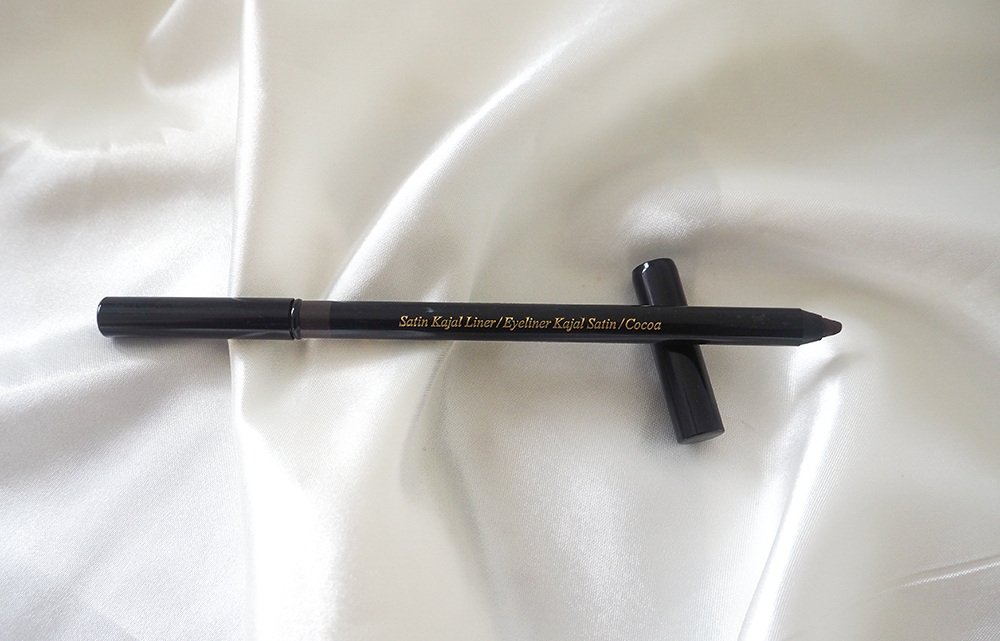 The Victoria Beckham Beauty Satin Kajal Liner is by far the best pencil eyeliner I've ever used. Yes, it's very pricey, but it's so worth it.
For starters, this eyeliner is very pigmented. I've got the shade Cocoa, which is this delicious rich matte brown. It's not too cool or too warm, meaning it works with any eye look, and it's just that bit more wearable than black. The sharp tip means I get precise application too.
The formula is also incredibly creamy. It glides on effortlessly without tugging at your eyes. Because the formula isn't stiff or dry, you can also smudge the eyeliner effortlessly for a sultry smoky look using the smudger on the other end of the pencil.
But don't let the creaminess deceive you! This kajal liner is incredibly smudge- and budge-proof. In fact, it's the most long-wearing eyeliner pencil I've ever tried, and it doesn't get flaky throughout the day.
Rating: 5 stars
This eyeliner is phenomenal!
4. SKIN1004 Centella Ampoule Foam*
£11.80 for 125ml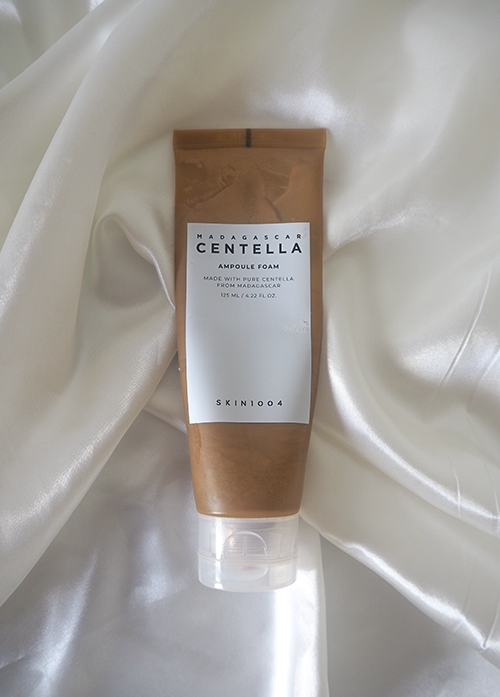 The SKIN1004 Centella Ampoule Foam made it into my best beauty products of 2022 for a reason! This affordable, gentle, and effective cleanser does a stellar job of washing the day away. It quickly gets rid of any dirt or grease on my skin but doesn't strip it of its natural oils.
I love the texture of this cleanser. The product squirts out of the tube like a cream, but it lathers up into a moisturising foam easily with water. A small amount of product goes a very long way – I only use a pea-sized amount. I find the lathering process so satisfying!
I use this as my morning cleanse or as the first step in my night-time double cleansing routine. The cleanser leaves my skin feeling soft, hydrated, and clean.
Rating: 5 stars
What a fantastic find from 2022!
5. Pink Honey Honey Glue Original Superhold
£8.95 for 28ml or £14.95 for 55ml
The Pink Honey Honey Glue Original Superhold also made it into my best beauty products of 2022! This popular brow glue is a game-changer for creating laminated brows at home.
After wetting an eyebrow spoolie and mixing it around with the glue to form a sort of sticky paste, you comb the product through your brows, ensuring you coat each brow hair. After you've brushed the hairs into your desired shape, you press your brow hairs down gently with your fingertips to press them into place. Clean up any excess glue residue on your skin using a clean, reusable cotton pad, and voila, your brows will now stay firmly in place all day.
This truly is the best way to get fluffy or laminated brows. The glue smells of bubblegum too, which I adore!
Rating: 4.5 stars
I'm so glad I discovered this brow glue.
Final thoughts on my February 2023 beauty faves
And that's my February beauty faves wrapped up! If I could only recommend 1 product from this post, it'd have to be the Victoria Beckham Beauty Satin Kajal Liner. It truly is untouchable! I didn't know I could fall in love with a pencil eyeliner until I tried this one.
---
What beauty product from this post will you be picking up in your next haul?