I've got 5 fantastic makeup and skincare products to share with you in my August 2022 beauty faves post. There are 2 gentle K-beauty skincare discoveries, a TikTok-viral blush, and 2 luxurious Pat McGrath Labs products.
In the last few months, I've seriously gained a lot of new beauty products. From various blog collaborations, some beauty presents for my birthday in August, and a few recent purchases, I've had a lot to pick from, so you know the products here are amazing. Keep reading to see why these products made the cut this month!
* This post contains some affiliate links. This means at no extra cost to you, I earn some commission if you purchase a product through my link. All thoughts are my own, though, as always. If you want to find out more, visit my affiliate disclosure page **
1. Pat McGrath Labs Skin Fetish: Highlighter + Balm Duo in Nude
£47 for 6.5g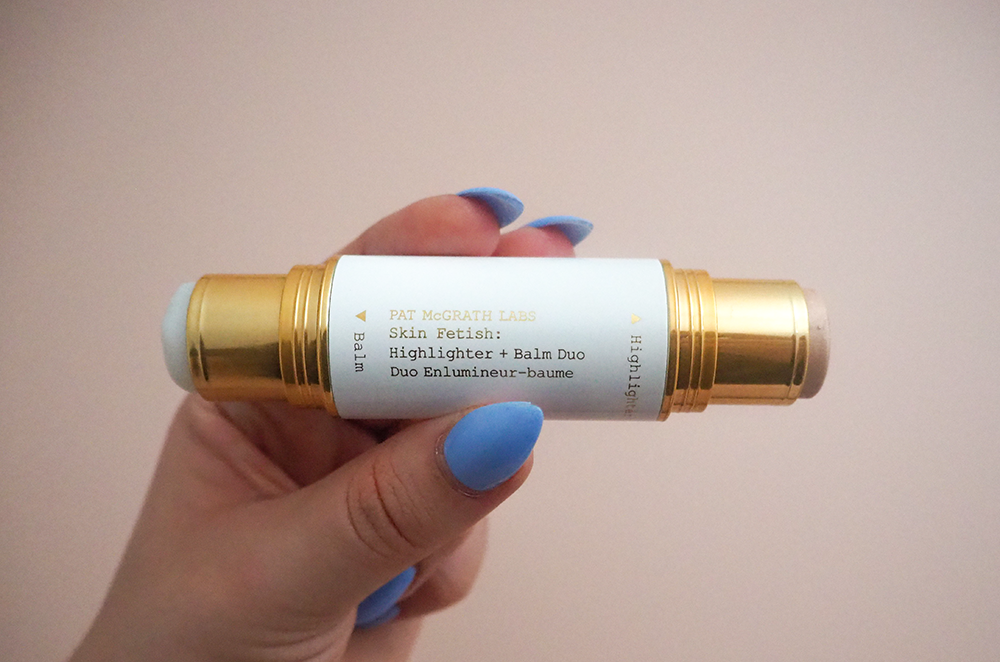 Pat McGrath Labs Skin Fetish: Highlighter + Balm Duo is even more stunning in person than on the gorgeous TikTok promos!
This amazing highlighter duo consists of a beautiful dewy balm highlighter for a wet-look gloss and a pearly highlighter for a luminous glow. Whether you're looking for a transparent sheen or pearlescent shine, this duo does it all!
I love how this product applies to the skin. The balm side is super sleek and applies seamlessly. It's not very sticky, unlike many other balm highlighters that leave skin feeling tacky. The Nude highlighter shade gives this gorgeous natural glow for extra shine, without looking glittery or chunky.
The result? Effortless dewiness for a lit-from-within look. This beautiful highlighter and balm duo would be ideal for people who love a subtle and buildable finish.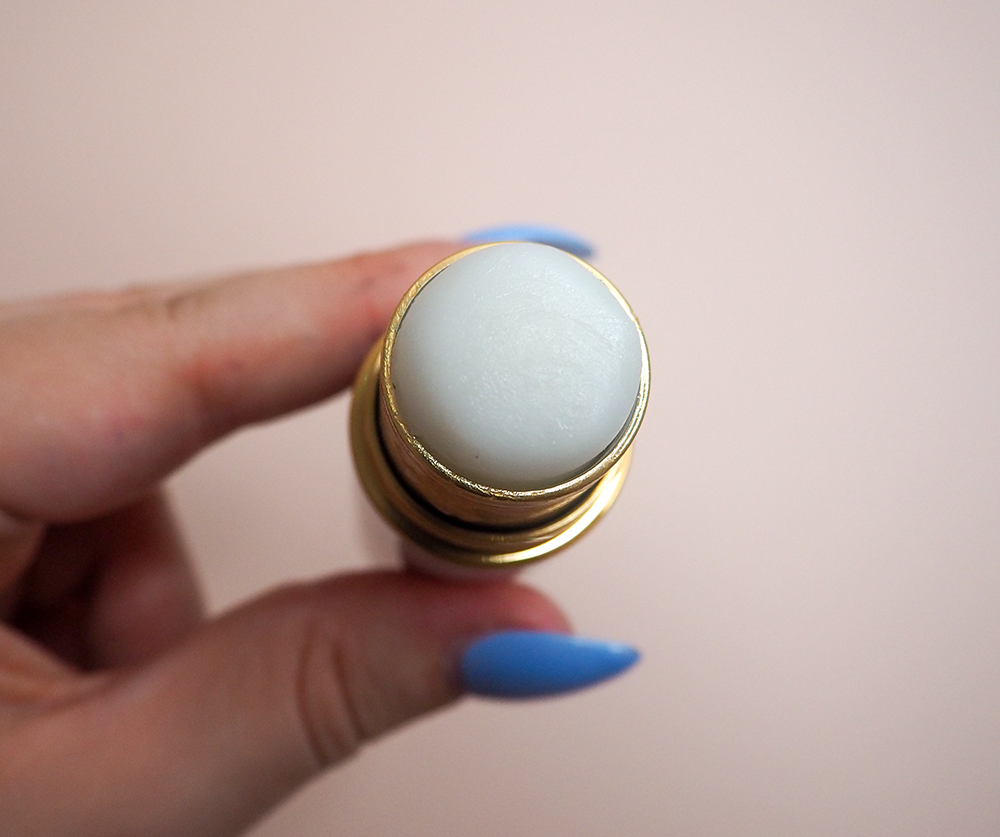 Rating: 5 stars
Pat McGrath Labs Skin Fetish: Highlighter + Balm Duo is my new obsession.
2. SeoulCeuticals Super Fruit Enzyme Mask*
£18 for 60ml
The SeoulCeuticals Super Fruit Enzyme Mask is ideal for my rosacea-prone skin. It provides very gentle exfoliation via a mix of fruit enzymes, without stripping the skin. The result? Radiant and smooth skin!
After leaving this Korean skincare mask on for 20 minutes and rinsing it off, my skin feels softer, the texture is more even, and it looks immediately brighter. My skin never feels irritated after using this enzyme mask, whereas stronger exfoliants can leave my skin looking red and feeling sensitive.
The active ingredients – papaya enzyme, pineapple enzyme, and pomegranate enzyme – all appear pretty high up the INCI list too, which means that you're not just paying for marketing but powerhouse ingredients!
Rating: 4 stars
I'm loving how healthy my skin looks after applying the SeoulCeuticals Super Fruit Enzyme Mask.
3. Rare Beauty Soft Pinch Liquid Blush in Bliss
£19 for 7.5ml
I've got the Rare Beauty Soft Pinch Liquid Blush in the shade Bliss, and it's 100% worth all of the hype!
This liquid blush has a unique weightless formula. It's almost like a mousse, and it feels like you're not wearing any product at all once you've blended the blush into your skin.
I will say that I think this blush works best when blended via a beauty blender. It didn't work well on my skin when I used a brush or my fingertips. However, a beauty blender gives you a seamless pop of colour that simply melts into the complexion.
Bliss is a beautiful light soft pink shade, unlike any other blushes in my collection. Although it looks very pastel when swatched, it gives this beautiful youthful flush of colour on the cheeks that's actually very natural.
Surprisingly, the moussey formula doesn't disturb any base products when blended, and it lasts all day too. It's also very comfortable to wear.
Rating: 5 stars
Selena Gomez crushed it with the incredible Rare Beauty Soft Pinch Liquid Blush. It's fast becoming one of my fave blushes.
4. Vegreen Skin Barrier Reishi Serum*
£16.20 for 50ml
The Vegreen Skin Barrier Reishi Serum helps to strengthen the skin's barrier.
This is perfect for all skin types, as maintaining a healthy skin barrier is vital for the skin's health, but this vegan serum will be particularly helpful for anyone who has damaged their skin barrier.
With 65% reishi mushroom extract, this serum is super lightweight and absorbent and feels hydrating on application. As well as strengthening the skin's barrier, this serum is also hydrating and soothing.
I love that the serum works well with my skincare routine, and I know I can use it every day without overdoing it. Although I use this product most days, I'll always use this if my skin is feeling a little redder than usual to give my skin a boost.
Rating: 4 stars
I'm really enjoying this lightweight, skin-loving Korean serum.
5. Pat McGrath Labs Skin Fetish: Sublime Perfection Primer
£40 for 30ml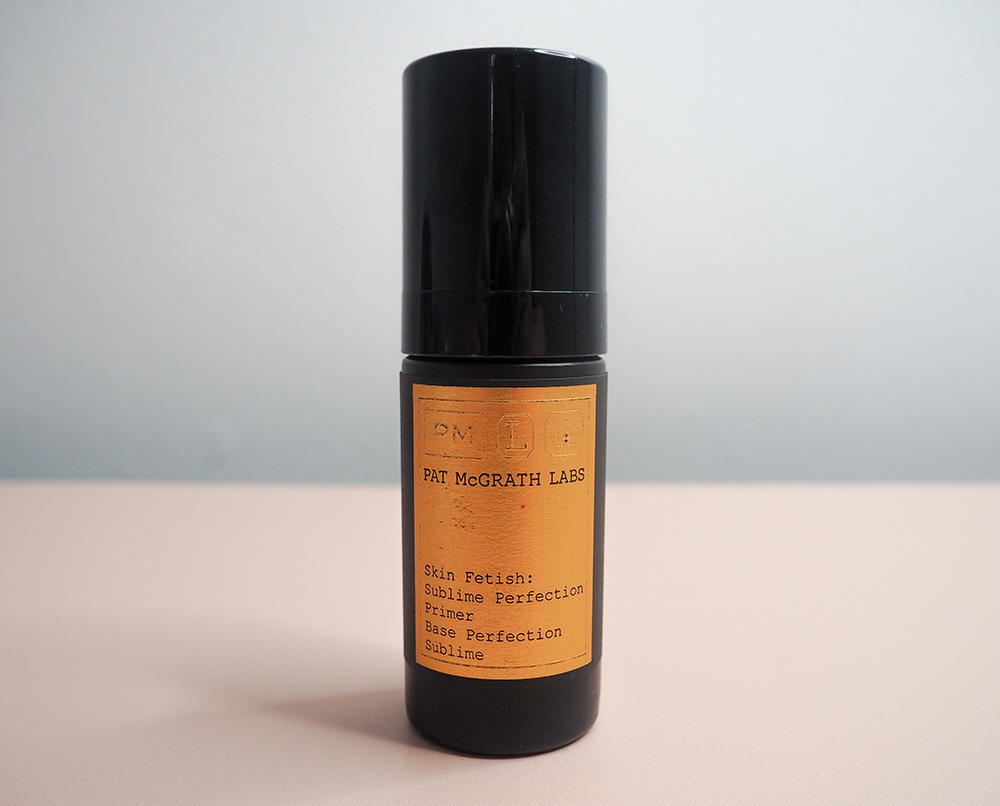 At the time of writing this post, this primer is on sale for an amazing £27! Don't miss out and shop now.
The Pat McGrath Labs Skin Fetish: Sublime Perfection Primer is everything I could ever want in a primer. It's silky not slippery, hydrating but not oily, grips makeup without drying, and it feels like skincare.
This transparent, water-based primer provides a natural soft-focus effect and helps smooth the skin. Makeup lasts longer without breaking up throughout the day. I love that the primer feels like a hydrating serum but provides a refined, blurred, and even canvas to apply makeup on top of.
Also, this is one of the most weightless primers I've ever used. Once applied, I genuinely can't feel any product on my skin, yet my skin feels refreshed. And it truly helps makeup last all day long on a smooth base.
Rating: 5 stars
The Pat McGrath Labs Skin Fetish: Sublime Perfection Primer is my new fave primer!
Final thoughts on my August beauty faves
As usual, I had a great time writing my August beauty faves post. And I have even more products to include in my September beauty faves, so don't forget to subscribe to my email alerts below to stay in the loop!
If I could only recommend 1 product from this list, it would be Pat McGrath Labs Skin Fetish: Highlighter + Balm Duo. I'm a huge highlighter lover, and this one is exceptional and genuinely unique. I'm obsessed!
---
What's your holy grail highlighter? I'd love to hear in the comments!