Last Updated on 24th August 2023 by Sarah Sarsby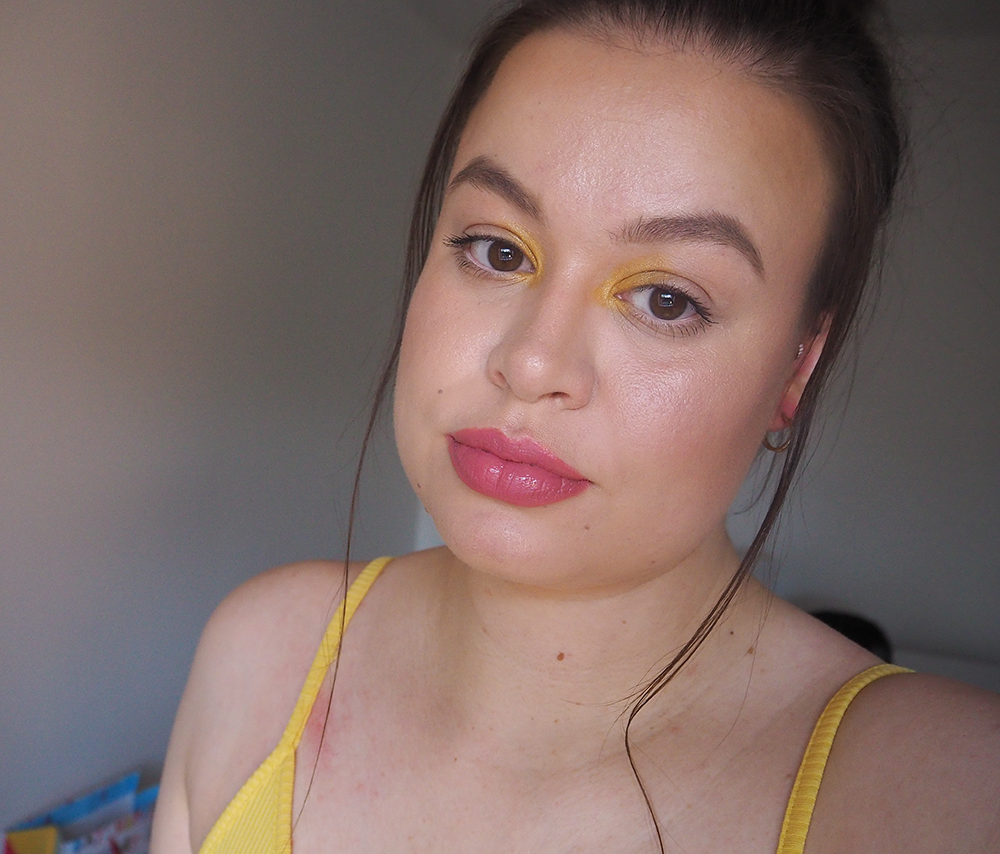 As summer draws to a close, I wanted to share my recreation of a fun makeup look with a dewy base and pop of yellow eyeshadow.
The original makeup look comes from the incredibly talented Painted by Spencer. It features a pop of colour, beautiful glowing skin, and a pretty pink lip to tie everything together. I saw this makeup look and fell in love. So I simply had to recreate it!
If you love these understated yet playful looks as much as me, then keep on reading to see Painted by Spencer's original makeup tutorial, my recreation, and the products I used to achieve this look. Spoiler alert: It was actually super easy!
** This post contains some affiliate links. This means, at no extra cost to you, I earn some commission if you purchase a product through my link. All thoughts are my own, as always. If you want to find out more, visit my affiliate disclosure page **
Painted by Spencer's pop of colour tutorial
Here's Painted by Spencer's YouTube video I followed to achieve this beautiful summery makeup look:
Like, how gorgeous is this look? From the luminous skin, glossy lips, and expertly placed pop of yellow eyeshadow, I was immediately obsessed.
Painted by Spencer makes it very easy for you to follow his tutorials too. He explains his processes and techniques really well – including when things don't go so well and I love this transparency – and you can easily see the products he uses to achieve the desired look.
My makeup recreation
For the makeup, I literally followed the tutorial precisely. Sure, many of the products I used were different, as I used products in my collection, but I followed the steps as perfectly as I could.
However, I did my skin prep a little differently. I didn't do the whole cleansing technique that Spencer did. Honestly, that's why my skin isn't quite as glowy as Spencer's version. That, and the fact that studio lighting really emphasises glow. If I recreated this makeup look again, I'd definitely try Spencer's cleansing step!
I ultimately did my standard hydrating and glowy skin prep, and you can see which products I used to achieve this later on in the article.
I absolutely love how the makeup turned out. I think the pink and yellow complement each other so well, and I love the understated radiant and natural base.
One of the things I really enjoyed doing in this makeup look was only applying mascara to the outer corners of my eyelashes for that accentuated cat-eye vibe.
If I did this makeup again, I think I'd apply even more of the shimmery yellow shadow to the inner corner for an extra pop.
Honestly, this makeup tutorial was so easy to follow. It took me about 30 minutes to do this look due to there not being loads of intricate steps and an overload of makeup products. It's playful with colours without being OTT.
Products used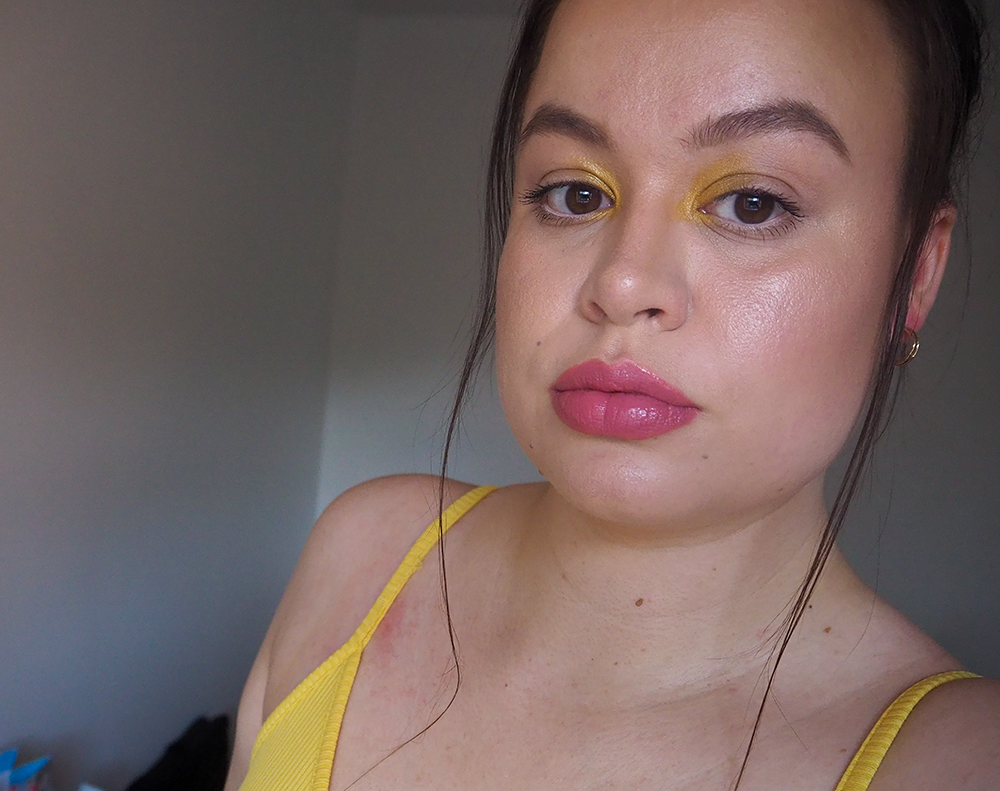 Skin prep
Makeup products
Anastasia Beverly Hills Amrezy Highlighter
Colourpop Yes, Please! Eyeshadow Palette (discontinued)
Bourjois Rouge Edition Velvet Liquid Lipstick
---
Do you like these sorts of radiant and playful makeup looks or are you a nude lover?