Last Updated on 17th September 2023 by Sarah Sarsby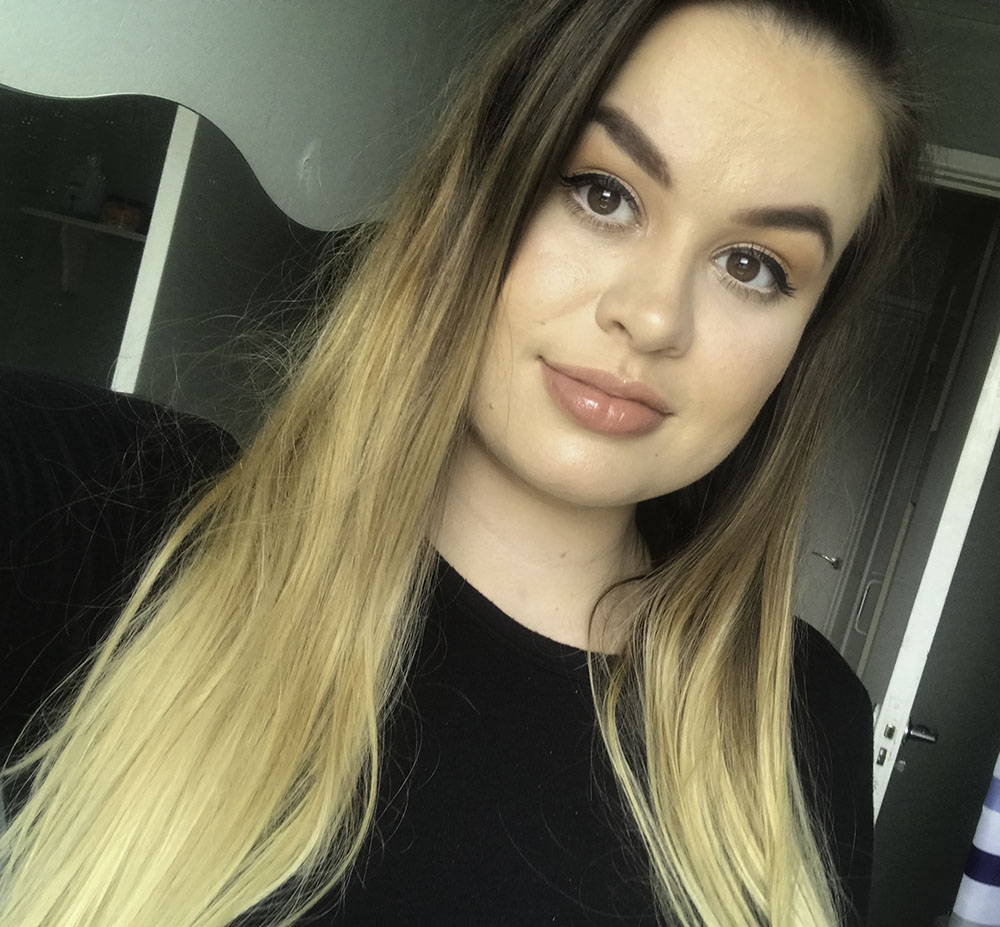 For today's post, and to build on the 'lookbook' section of my blog, I created a simple, everyday makeup look.
I don't wear makeup as much nowadays (more about that in this post) because I'm often busy adulting. But this look was really quick and easy to do and would be perfect for work, meeting up with friends or a day out shopping.
My everyday makeup look consists of a more natural base, soft brown tones for the eyes and a simple gloss for the lips. It's a look that would suit anyone, regardless of skin tone or age.
I hope you like the look!
Products used
Face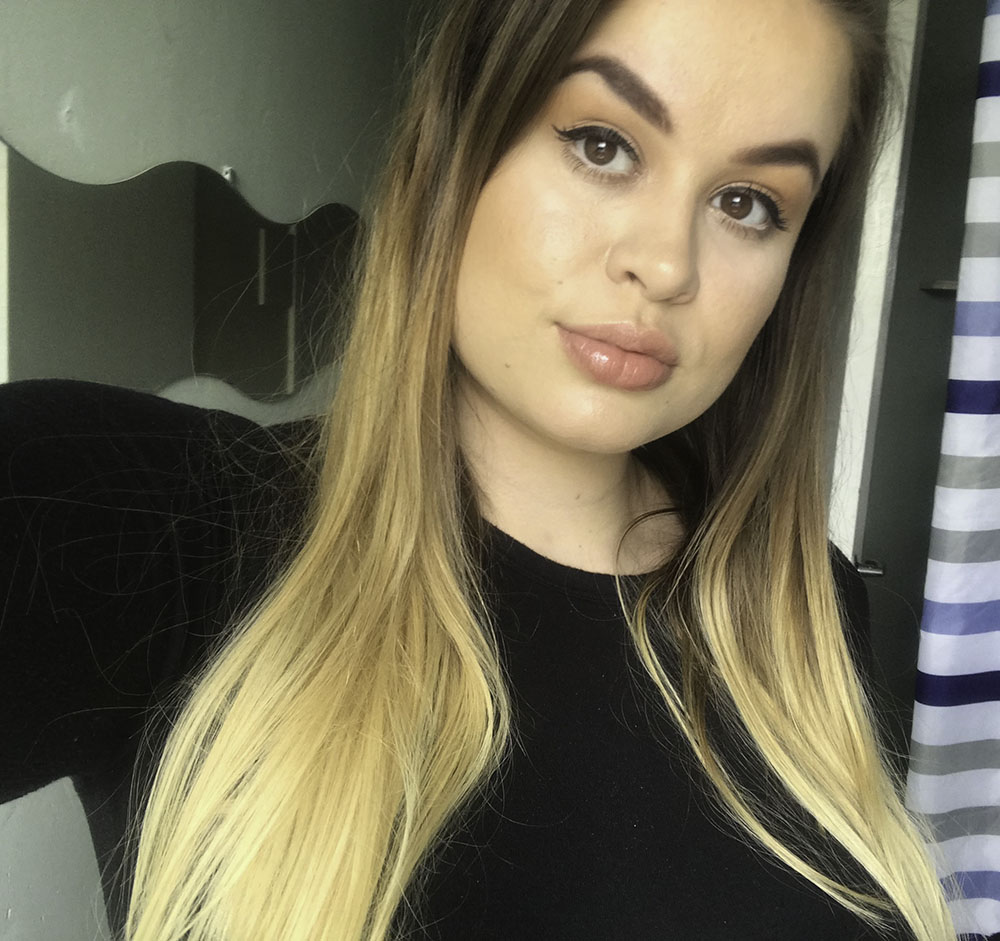 I started off with the classic e.l.f. Cosmetics Poreless Putty Primer for my base. I love this primer as it creates a smooth base for the rest of your makeup to glide over – there's a reason it's always sold out and made my April faves.
Next, I applied the Giorgio Armani Power Fabric foundation in the shade 4.5 for a matte finish and flawless coverage. If you'd like to know more about this foundation, then you can read my review of it here.
After, I applied my holy grail Tarte Shape Tape Concealer in the shade 22N Light Neutral under my eyes and over any spots or blemishes.
Then, I set my foundation and concealer with the RCMA No-Color Powder. This setting powder is awesome and keeps your makeup in place and oil-free all day.
For bronzer, I used the Physician's Formula Butter Bronzer in the shade light. This is the best bronzer I've ever used. The colour is beautiful and not orange at all, it's buildable and affordable, and smells incredible! I also swept some of the Tarte Amazonian Clay Blush in the shade Sensual over my cheeks for extra warmth.
For the last step in my face makeup, I put some of the iconic Laura Geller Baked Gelato Swirl Illuminator in the shade Gilded Honey over my cheekbones, nose, chin, forehead and cupid's bow. For people that like gold highlighters, this is an absolute must for your makeup collection!
Eyes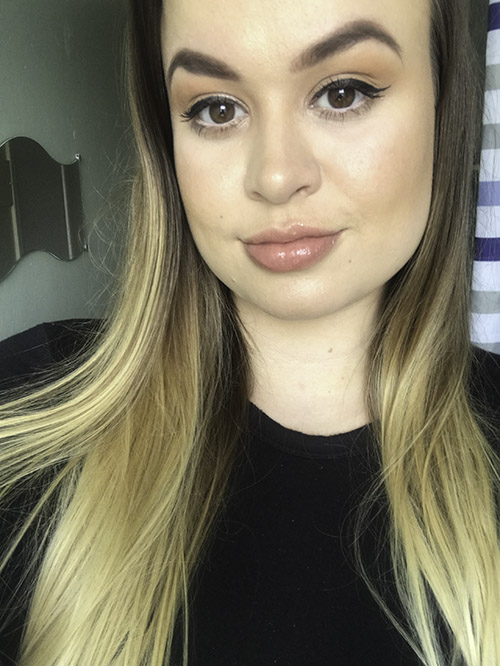 Doing my eyes is definitely my favourite part of any makeup look, so I was excited to get started on them.
I always start with my eyebrows first and used the Anastasia Beverly Hills Dipbrow Gel in the shade Chocolate. I actually prefer this to the classic Dipbrow Pomade as I can do my brows much faster with it. For some tips on how to use the Dipbrow Gel, check out my review.
For my eyeshadow base, I used the Tarte Shape Tape Concealer again. Then, I decided I wanted to play around with the Makeup Revolution X Soph Extra Spice eyeshadow palette because it offers a fab range of colours.
From the palette, I used the shade Cookie Dough all over my lids to start, which is a neutral beige colour. Then, I went in with the shade Cheesecake – a medium warm brown shade – in the crease and outer corners to build some depth. After, I spent some time blending the shades out with a fluffy blending brush to create a soft, brown look.
Having winged eyeliner is part of my staple makeup look, so I created a smaller wing for my everyday makeup look using the Fenty Beauty Flyiner. I'm enjoying this liquid liner because it has a sharp tip to create a neat wing effortlessly.
After, I used some white pencil liner on my bottom waterline to make my eyes pop. This is a step I often do and I always opt for the Rimmel Soft Kohl Kajal Eye Liner Pencil in Pure White.
To finish off my eyes, I coated my lashes with the Dior Diorshow Black Out Mascara. This mascara is intense, very black and adds lots of volume, which I love.
Lips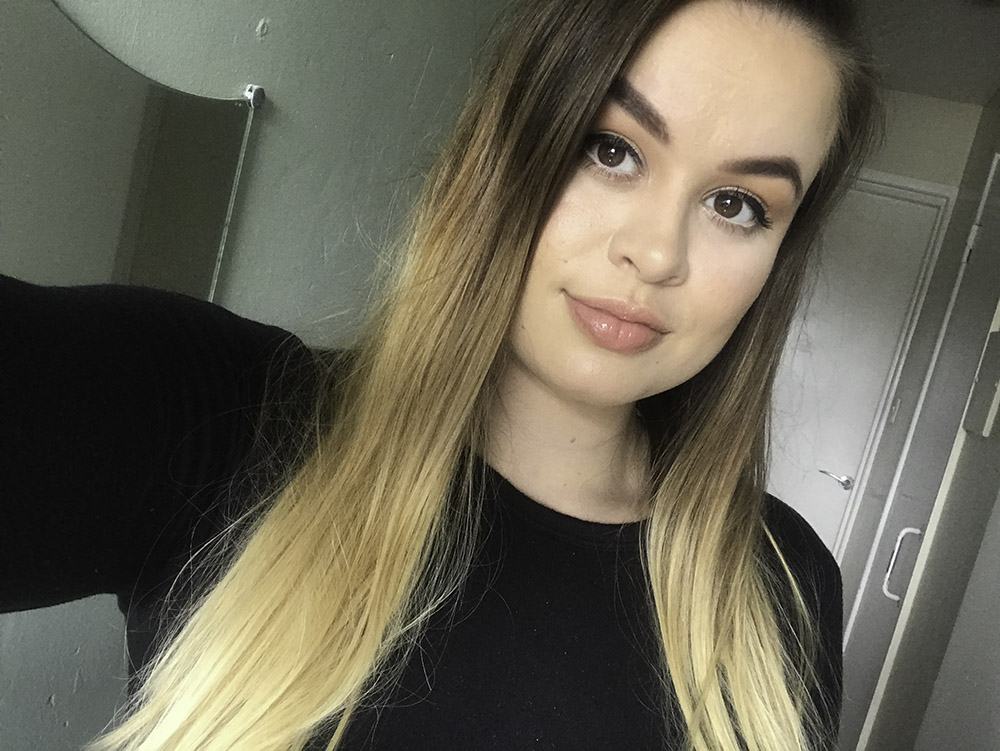 For my lips, I actually only used one product (after exfoliating them), which is rare for me!
I went for the Fenty Beauty Gloss Bomb Universal Lip Luminizer in the shade Fenty Glow. I'm not normally a gloss girl, but this Fenty lip gloss is so nice and natural, with just a touch of colour to add some warmth to your lips.
Then, to set my completed makeup look in place, I spritzed some of the Colourpop All Star Matte Setting Spray over my face. I've found this setting spray super effective at keeping my makeup in place all day.
And that's the look finished!
Final thoughts on my everyday makeup look
I'm really pleased with how this look turned out. It's soft, simple and understated, but gave me a little confidence boost when I went out.
As much as I love full-on glamour, it was nice to let my natural beauty do the talking. This look was also really quick to do, so I'll be recreating this in the future.
---
As I'm trying to build on the 'lookbook' section of my blog, I'm going to be adding different makeup looks over the coming months. What makeup looks would you like to see me create? Let me know in the comments below!