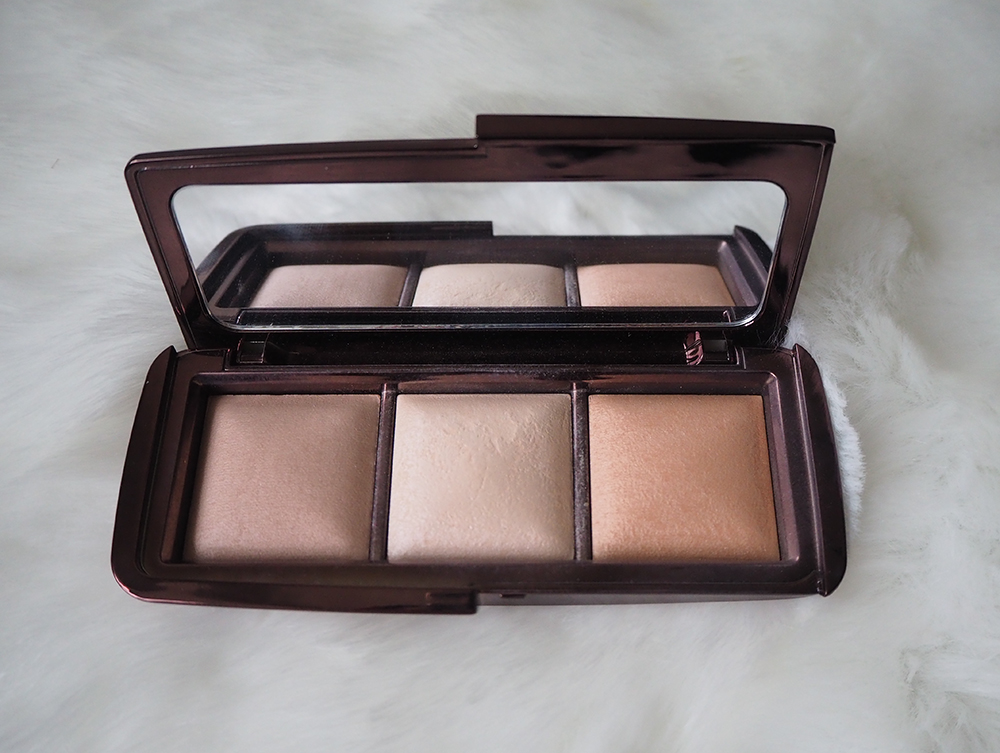 There are few face palettes that are as iconic as the Hourglass Ambient Lighting Palette, so I wanted to share my honest thoughts on this popular yet pricey makeup product.
Powder products are great. When the weather is hot, they help you stay oil-free and fresh-looking throughout the day. They set makeup in place. And the high-quality ones can help make your complexion look poreless, softer and more radiant.
But is the Ambient Lighting Palette worthy of its legendary status or is it overpriced with a dim future? Keep on reading for my honest thoughts.
What is Hourglass?
Hourglass is a luxurious and cruelty-free cosmetics brand that promises to be innovative and reinvent luxury formulas. The brand pledged to become 100% vegan by 2020.
Complexion, color, and skincare are crafted to be undetectably transformative while effortless to apply.

Hourglass
Some of its best-selling products include the Veil Translucent Setting Powder, Ambient Lighting Palette, Arch Brow Sculpting Pencil and Caution Extreme Lash Mascara.
Hourglass Ambient Lighting Palette claims
Featuring 3 different shades, the Ambient Lighting Palette promises to filter out harsh light and refine the appearance of the complexion. Each shade claims to give a flattering and soft-focus finish, while concealing skin imperfections, winkles and pores. All 3 powders can be applied individually or layered for a "multidensional glow". Hourglass says that each shade with flatter all skin tones, with the ability to be worn day and night.
Shade descriptions: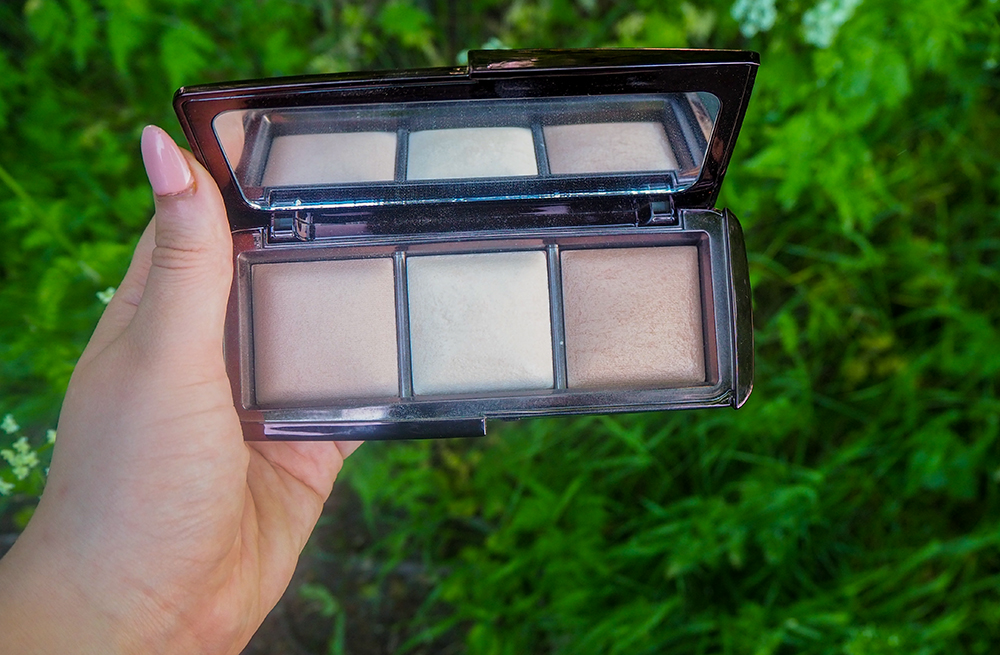 Below are the shade descriptions of each powder from the Hourglass website:
Dim Light: A neutral peach beige powder that blurs imperfections and highlights a radiant complexion with the perfect balance of warm and cool tones
Incandescent Light: An opalescent pearl powder that brightens the complexion with a celestial glow
Radiant Light: A sun-kissed golden beige that enhances the overall complexion with believable, subtle warmth, and also extends a summer glow
How to use:
Hourglass suggests using the Ambient Lighting Palette in the following way:
Dust Dim Light all over the complexion but focus on the centre of the face to soften imperfections.
Add Radiant Light as a contour under the cheekbones, on the temples and on either side of the bridge of the nose.
Finish off with a light dusting of Incandescent Light on the tops of the cheekbones, under the brow, on the center of the eyelids, the bridge of the nose and the cupid's bow to brighten the complexion.
It suggests that deeper skin tones test the product on their skin and make adjustments by adding Radiant Light for more warmth.
Ambient Lighting Palette swatches
To give you an indication of how this palette looks on my skin, I've swatched it below. These swatches are on bare skin, without any primer. I've got light skin with warm undertones, for reference.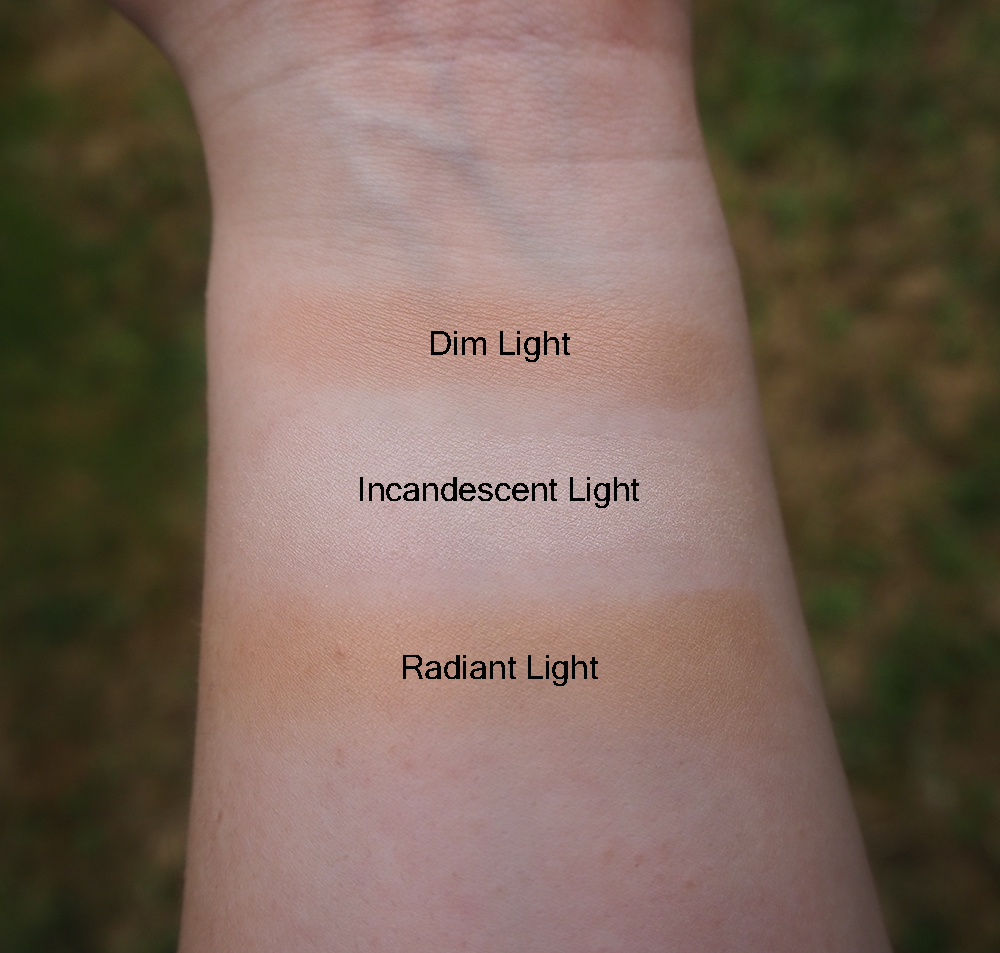 As you can see, each powder has a soft finish with subtle glow. The shades are not "shimmery". I they're really flattering on the skin. Although I didn't blend them out here – to give you an indication of the shade variations – the powders blend seamlessly into the skin.
My thoughts on this powder palette
The Ambient Lighting Palette is genuinely such a beautiful product. Each powder has a special and unique quality of being able to make your skin look softer and more luminous, without looking cakey or flat. It's like your skin's own personal hypeman. And the packaging is just *chef's kiss*.
Whatever way you decide to use this powder palette, your skin will look incredible. I personally like using the product as Hourglass suggests, using the peachy shade all over for a soft focus, the deeper shade for contour/warmth, and the whitest shade as a subtle highlighter. But even when you mix all 3 shades together, it still works. It just depends what sort of look you're going for.
What I love the most about this palette is that they breathe life back into the skin in the most flattering way, yet they still have the ability to set your skin like other powders.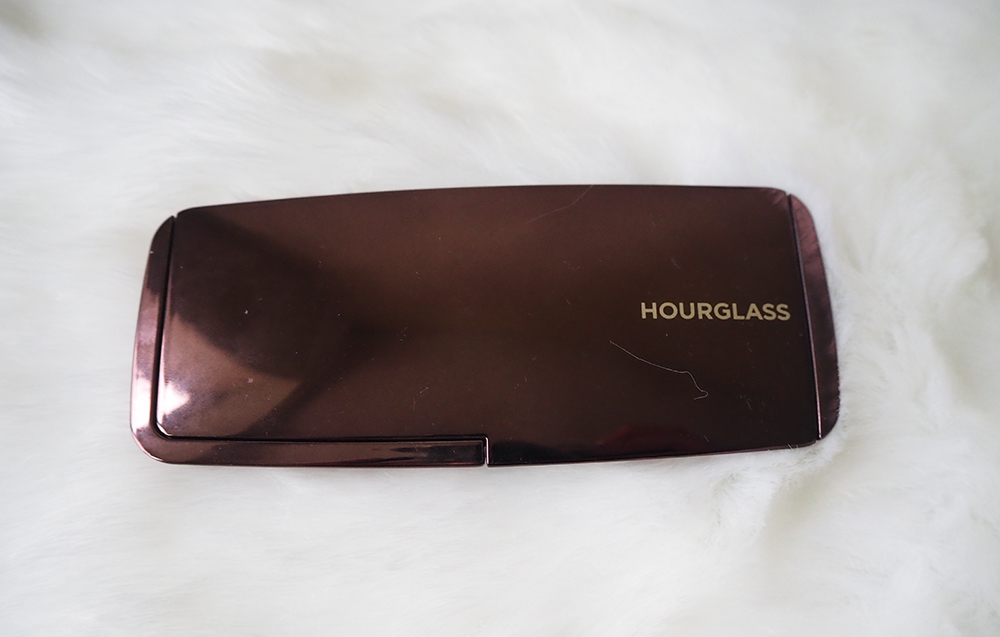 In contrast to the Charlotte Tilbury Airbrush Flawless Finish Powder, which I also love, the Ambient Lighting Palette gives your skin more radiance and makes your skin look healthier, but the Flawless Finish Powder is more matte and does a better job at diffusing the appearance of pores. I love the powders equally but for different reasons. The Ambient Lighting Palette is more fun to use.
The only negative I'd like to mention is the price point. It costs £61, so £20.33 for each powder in the palette. This is obviously expensive. However, I do feel like it's worth it as it takes ages to get through the pans and they make your skin look unreal.
Makeup look using the Hourglass Ambient Lighting Palette
To show you how the Ambient Lighting Palette looks on the skin, I created a makeup look using only the palette on top of foundation and concealer. I'm not wearing any other skin products (besides skincare and primer) for the below makeup look: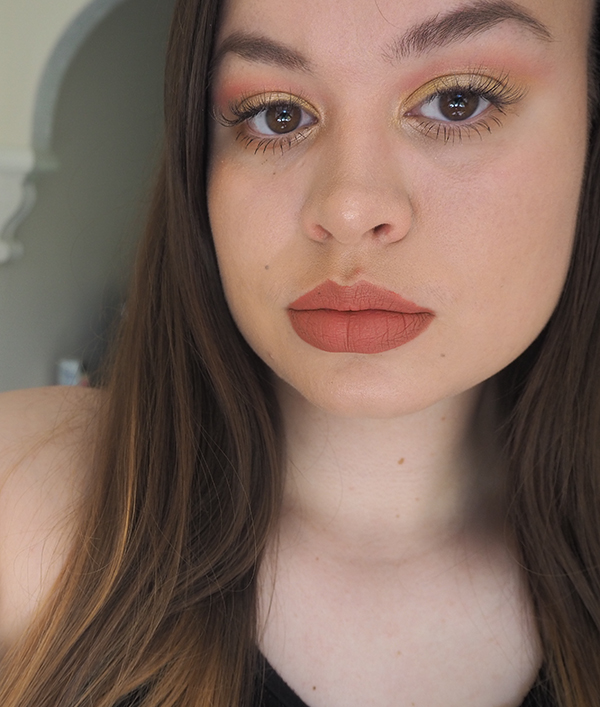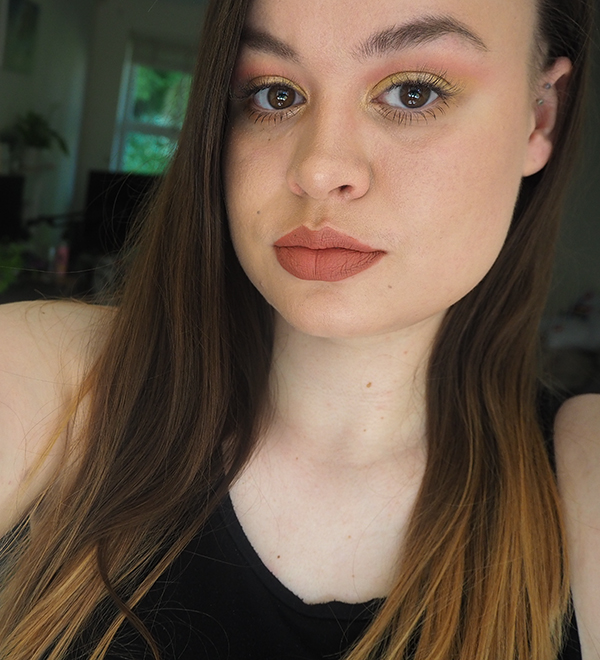 In my opinion, using the palette gives a really natural finish but makes me look more put together than usual. It's added some luminosity, warmth and softness to my skin, without being very detectable. I feel this is a product that you need to see in person as your skin catches the light to truly appreciate its magnificence.
But I love how this makes my skin look and it's very easy to use on the go. My base makeup probably took me 5 minutes to do because the Ambient Lighting Palette is that easy to use.
Where to buy
Retailing for £61, you can purchase the Ambient Lighting Palette from Space NK, Cult Beauty, Hourglass, Selfridges, John Lewis, feelunique or Harvey Nichols.
There's no denying that this is expensive. I waited for the palette to come on deal at Space NK and I managed to get it for £35. So if you're not willing to drop £61 on a powder palette just yet, it might be worth waiting for it to go on sale. From experience, the palette is worth it!
Final thoughts
I love the Hourglass Ambient Lighting Palette. It 100% deserves all of the hype and I believe it meets all of the brand's claims.
Rating: 5 stars
This is a product that's worth the expensive price tag.
---
What are your thoughts on the Ambient Lighting Palette? Overhyped or a holy grail?