Last Updated on 12th January 2021 by Sarah Sarsby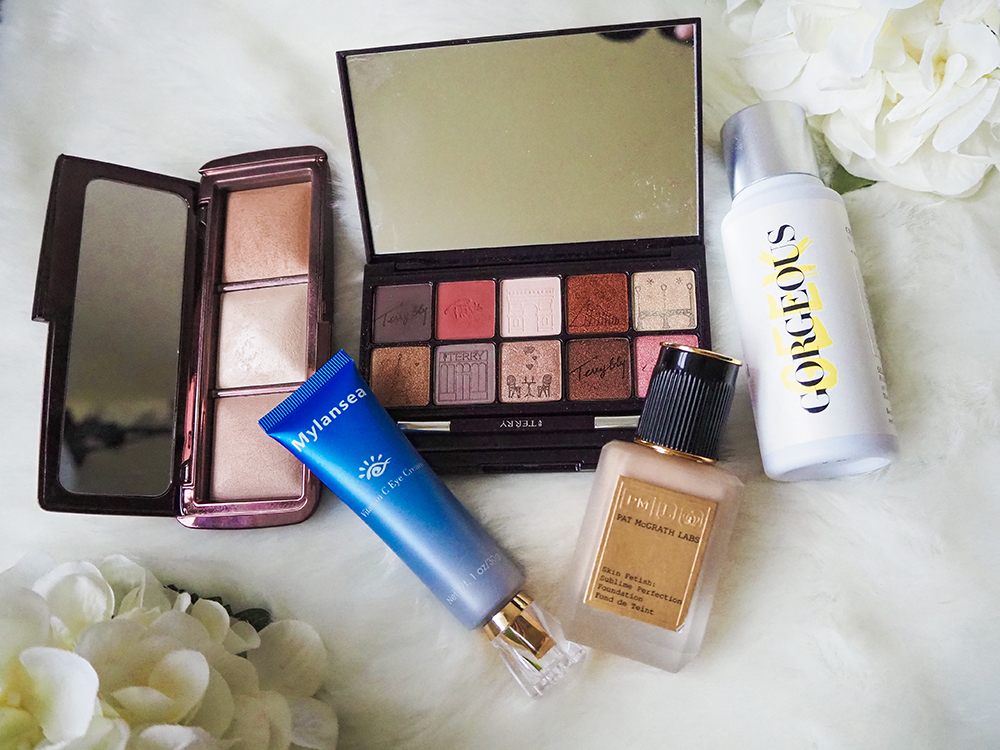 I'm back with another instalment of my monthly beauty faves for November, where I share my top 5 makeup and skincare products for the month.
Each month, I'm finding it harder to narrow down my beauty faves. I've got so many products that I want to talk about! However, this month, I've just about managed to choose my 5 faves. All of the beauty products on this list are pretty new, which is exciting.
Keep on reading if you'd like to learn more about my November beauty faves.
** This post contains affiliate links and gifted products. Affiliate partnerships mean that at no extra cost to you, I earn some commission if you purchase a product through my link. All thoughts are my own, though, as always. If you want to find out more, visit my affiliate disclosure page **
1. By Terry Terribly Paris Vip Expert Palette Paris By Light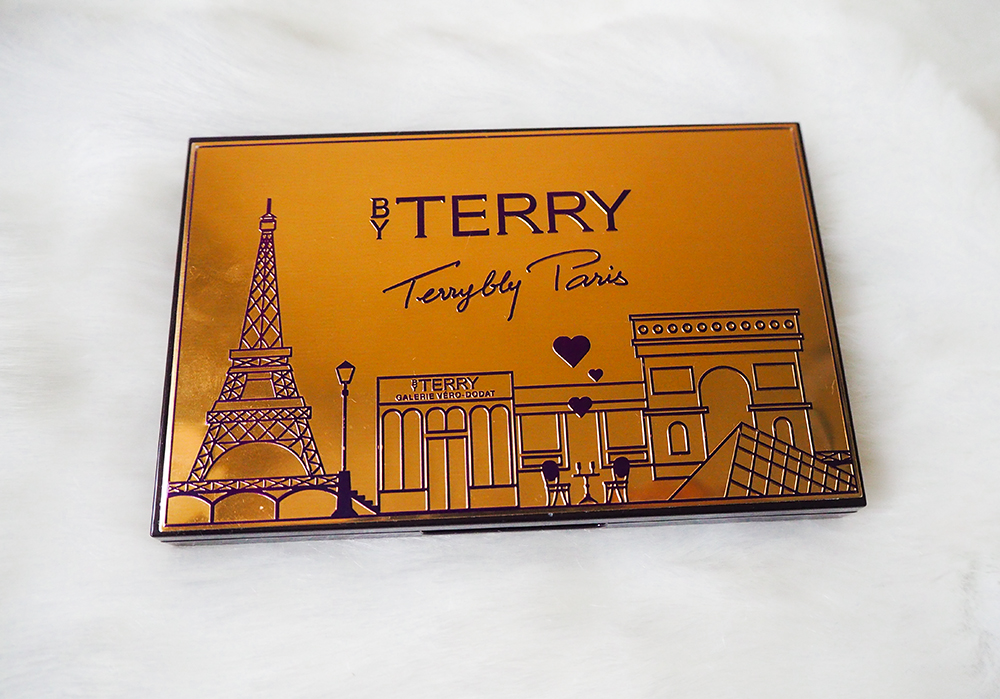 I used the By Terry Terribly Paris Vip Expert Palette Paris By Light for my dewy makeup look and it made me fall back in love with this eyeshadow palette.
This eyeshadow palette is stunning. It's one of the prettiest palettes I've ever laid eyes on, from the gorgeous outer golden packaging to the eye-catching Parisian embossing in the eyeshadows. For people who love Paris, this is a must-have palette!
The Paris By Light Palette contains a beautiful mix of cool and warm eyeshadows, with 6 shimmers and 4 mattes. Each colour works well with one another, which makes this palette extremely wearable and easy to use.
And let me tell you, the pigment is fantastic. The shades are buttery, buildable and produce very little fallout. It's honestly such a joy to use and you always get a natural, understated yet glamorous look. I can't recommend this eyeshadow palette enough.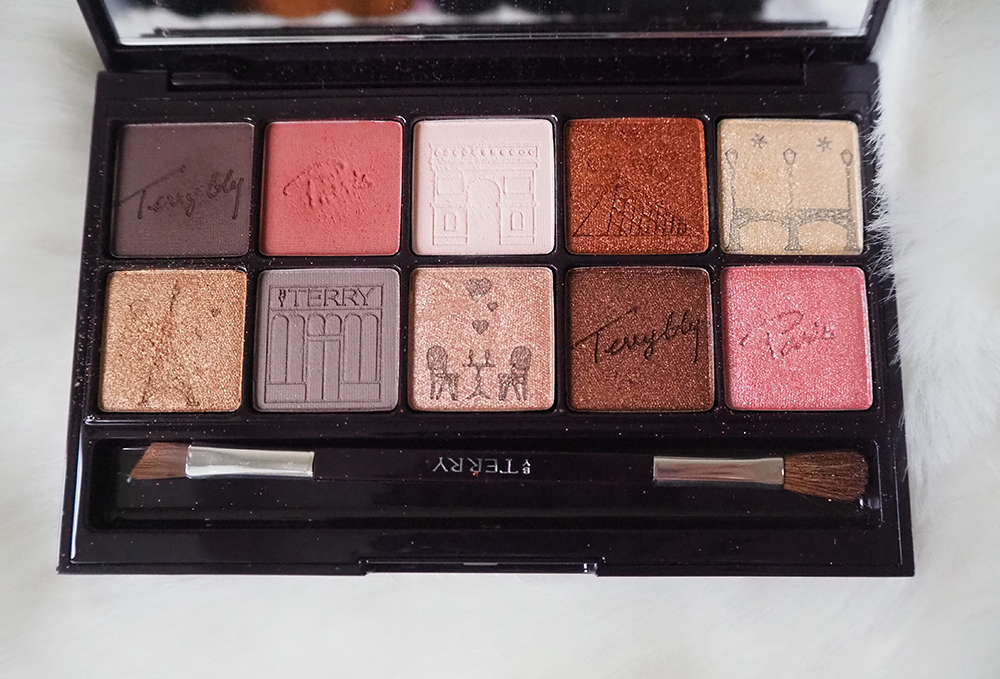 Where to buy
Retailing for a pricey £48, you can purchase the By Terry Terribly Paris Vip Expert Palette Paris By Light from Space NK, Selfridges or lookfantastic.
I know this eyeshadow palette is expensive but it's such a visually beautiful palette and is wearable as well as being high-quality.
Rating: 5 stars
I'm totally in love with this eyeshadow palette and for those of you who like natural eye looks, this should become a staple in your makeup collection.
2. Mylansea Vitamin C Eye Cream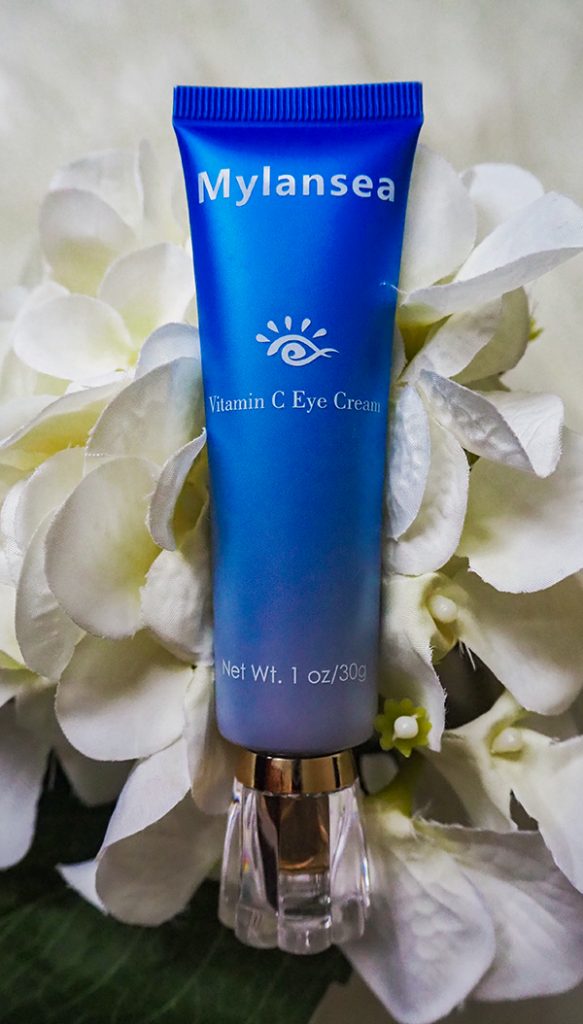 Mylansea kindly gifted me the Vitamin C Eye Cream for review purposes and I'm thoroughly impressed with it.
This eye cream feels very silky and soothing on application, which is refreshing and softening around the eye area. It also helps make my eye area look plumper and brighter, thanks to the vitamin C.
I also love my eye creams to feel hydrating and cooling, with the ability to make my eyes look brighter, and the Mylansea Vitamin C Eye Cream does this really well.
I don't like it as much as the Sunday Riley Autocorrect Eye Cream, but it's also a fraction of the price, so it's a great option for those seeking an affordable eye cream.
Where to buy
The Mylansea Vitamin C Eye Cream costs £10 and can be purchased from Amazon. This is an excellent price because eye creams last ages as you should only apply the size of a pine nut per eye.
Rating: 4.5 stars
It's not my favourite eye cream ever but I'd 100% purchase this product with my own money. I've really enjoyed using it.
3. Pat McGrath Labs Skin Fetish: Sublime Perfection Foundation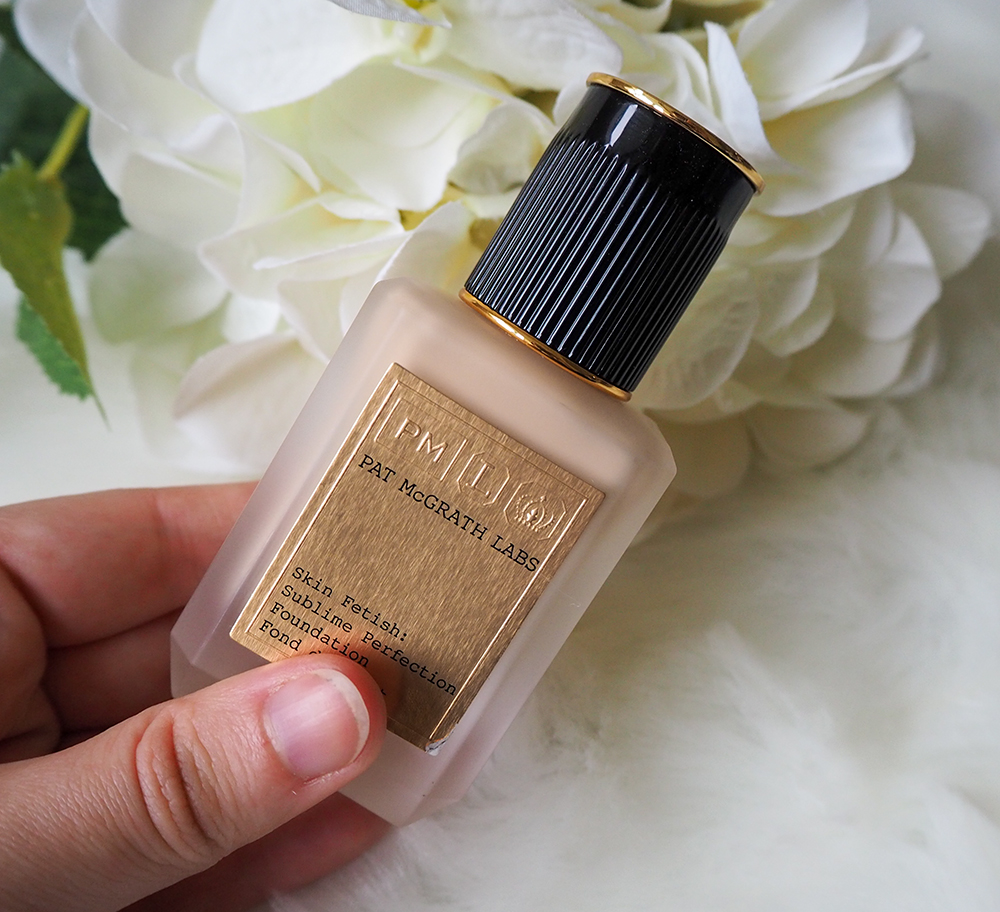 The Pat McGrath Labs Skin Fetish: Sublime Perfection Foundation is now my new favourite foundation. As my skin has been better in recent years, I've preferred lighter, dewier foundations, as I feel they are more complementary to my skin.
I'm slowly becoming obsessed with Pat McGrath products and the Sublime Perfection Foundation had been on my radar for a while. As I managed to use up my IT Cosmetics CC+ Cream with SPF 50 as part of my project pan, I decided to treat myself to this high-end foundation.
And it's incredible.
The foundation is silky, buildable and incredibly lightweight. You can work from sheer coverage all the way up to medium coverage, without the foundation feeling cakey or heavy. It imparts a gorgeous glow that never looks greasy.
Pat McGrath describes the Sublime Perfection Foundation as having a satin finish, but I don't think that does the foundation justice. It's definitely a 'your skin but better' foundation that makes you look healthy and radiant.
It's also long-wearing and providing you powder any areas that you get oily, this stands up to very long-lasting full coverage matte foundations, which is so impressive.
Where to buy
Retailing for an eye-watering £61, you can purchase the Sublime Perfection Foundation from Pat McGrath Labs or Selfridges.
At the time of writing this blog post, the foundation is on sale on both websites so if you're thinking of purchasing it, now is the time!
I know this foundation is very expensive but it's dreamy. For a lot of people, I can imagine they won't think the foundation is worth £61, but for me, I totally think it is. I've never worn a foundation like it!
Rating: 5 stars
I'm absolutely in love with this foundation and how it makes my skin look. If dewy, lightweight foundations are your thing, you've got to try the Pat McGrath Labs Sublime Perfection Foundation.
4. Geek & Gorgeous Cheer Up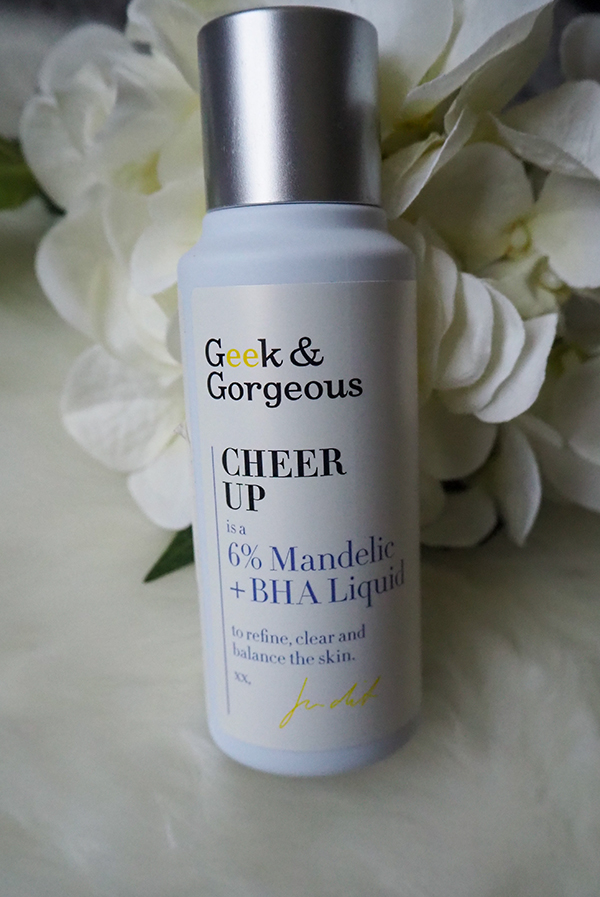 Geek & Gorgeous recently gifted me the Cheer Up BHA and mandelic acid exfoliant for review purposes.
Since using this gentle exfoliant, my blackheads have decreased and my skin feels smoother and looks brighter. I love salicylic acid because it's great for really getting into your pores and deeply exfoliating. However, as this is paired with 6% mandelic acid, the formula is gentle on the skin, which is fantastic.
I've had a lot of compliments on my skin recently, with people saying it looks healthy, clear and radiant. And I'm 100% certain that Cheer Up has attributed to this.
I love chemical exfoliants and this affordable solution is definitely one to check out, particularly if you have oily or combination skin.
You can read my full review on Cheer Up here
Where to buy
There are two sizes available for Cheer Up:
Both sizes are available to purchase from Geek & Gorgeous.
Personally, I think these are great prices. Exfoliants can be pretty pricey and considering how good this formula is, this is a fantastic price. If you're unsure about chemical exfoliants, trying the 30ml option for £9 is a great way for you to try the product out, without breaking the bank.
Rating: 5 stars
I love the mandelic acid and salicylic acid exfoliant.
5. Hourglass Ambient Lighting Palette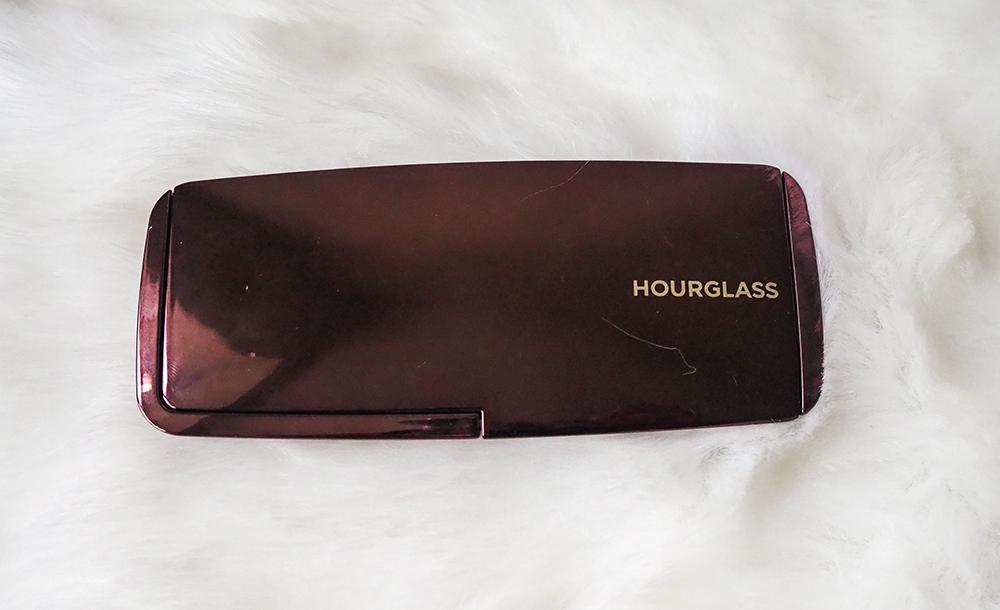 The final product in my November beauty faves is the iconic Hourlgass Ambient Lighting Palette. This popular illuminating powder palette has been out for a while but I only recently purchased it.
And I can confirm that it lives up to the hype.
The Ambient Lighting Palette contains 3 different powders: a setting powder, bronzer/contour, and highlight. Each one makes your face look brighter, radiant and soft, while effortlessly blurring any imperfections.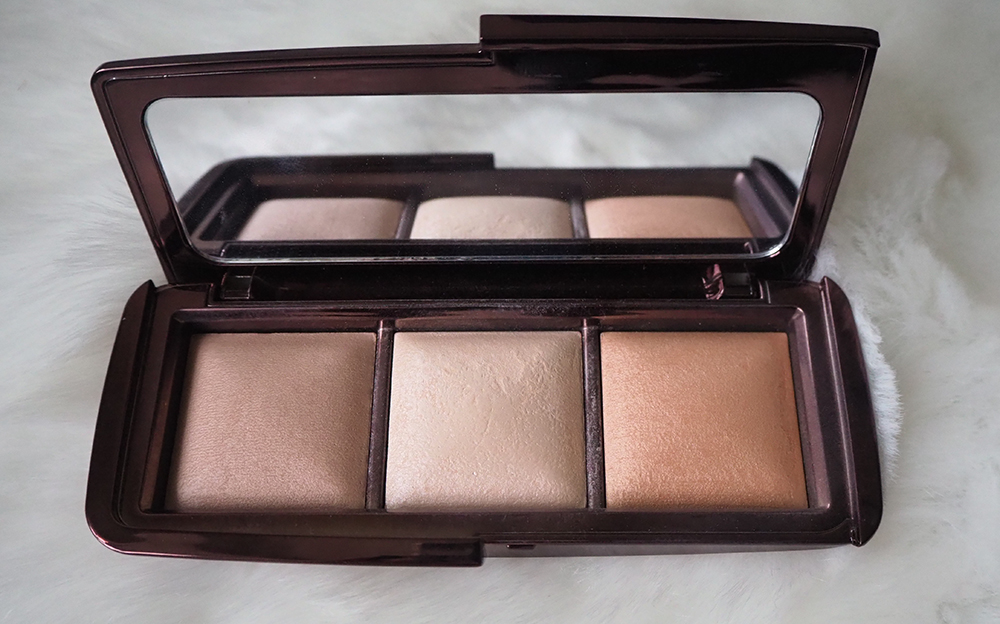 The formula is buttery and never feels heavy on the skin. It also makes your skin look soft and silky. It genuinely works magic on the skin and however you use the Ambient Lighting Palette, your skin always looks fantastic.
This powder palette is also ideal for when you're on the go too, as you can easily use it for your bronzer, setting powder and highlight. I used this palette for my autumn 2020 makeup look and it made doing my base makeup super quick! I love it.
Where to buy
The Ambient Lighting Palette costs £61 and can be bought from Cult Beauty, Space NK, John Lewis, Selfridges, Harvey Nichols or feelunique.
At around £20 per powder, this palette is expensive. I think it's worth it, though, as the formula is truly unique compared to other powders I've used. Plus, I love the sleek packaging!
Rating: 5 stars
Again, I don't have anything bad to say about the Hourglass Ambient Lighting Palette.
Final thoughts on my November beauty faves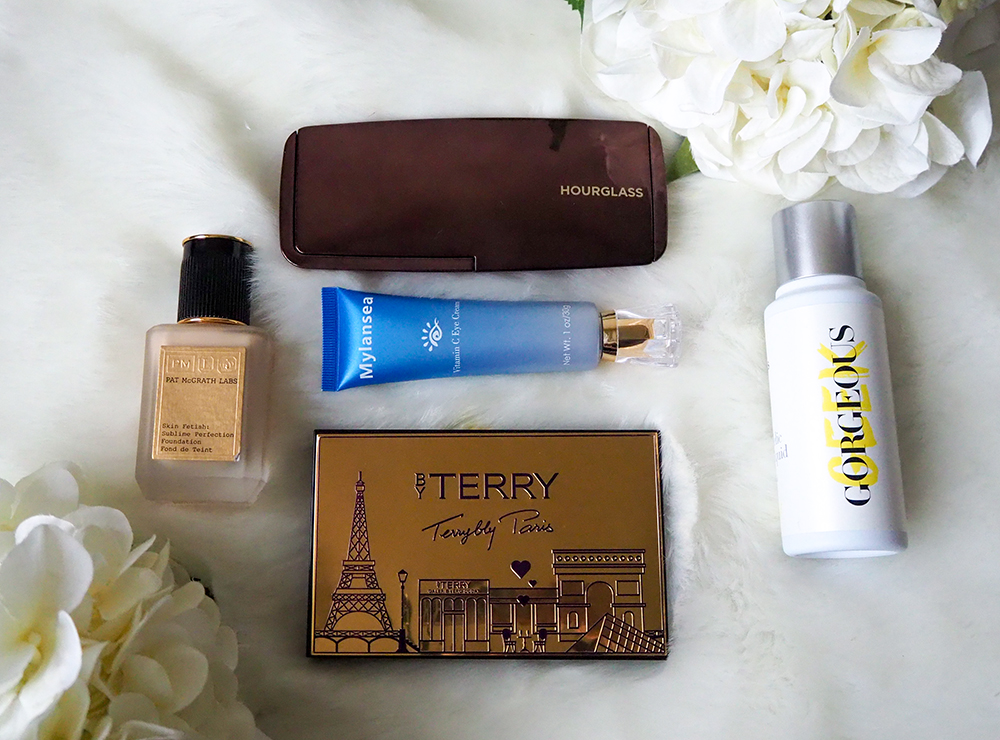 That's my November beauty faves wrapped up! This was a pretty expensive beauty round-up because the makeup products I've picked all cost over £45. However, I'm happy to pay more for high-quality items.
If I could only recommend one product from this list, it would have to be the Pat McGrath Labs Sublime Perfection Foundation. Getting your base right is important and this foundation is truly versatile and makes your skin looks phenomenal. I can't recommend it enough!
---
What products have you been reaching for this month? Let me know in the comments section below!