Last Updated on 17th September 2023 by Sarah Sarsby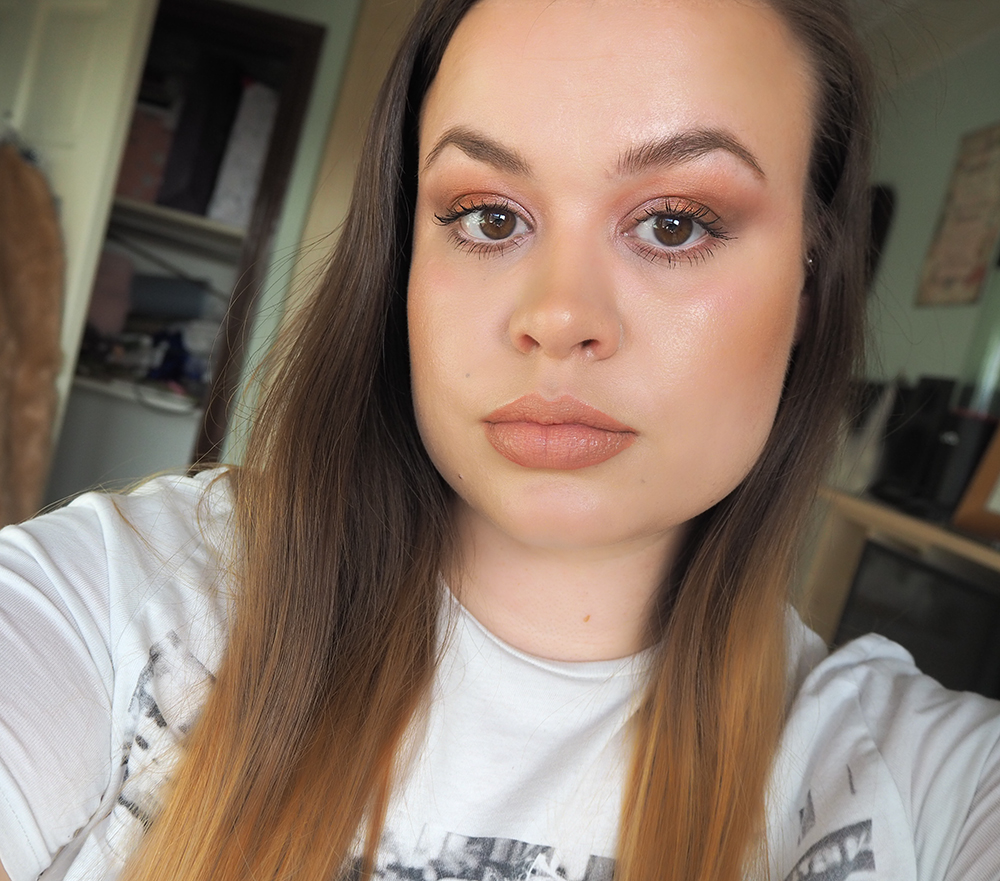 I'm really into glowy skin makeup looks at the minute so I wanted to share this simple, everyday dewy makeup look with you all.
A couple of years ago, I'd never have even considered opting for a lightweight foundation. It was full coverage or nothing. However, as my skin is probably the best it's ever been at the moment, I've been leaning towards sheerer coverage foundations. They're enough to even out my skin tone, but don't look heavy, which I find more flattering on my skin.
I'm also loving radiant makeup looks currently. They make you look healthy, radiant and youthful. Dewy makeup looks don't draw attention to any uneven skin texture you might have but give the impression that you're really into your fitness (even if you're not) because of the incredible glow.
This makeup look was so easy to put together and is super wearable. For a day in the office (post-COVID, of course) or when you want to make a bit of an effort without going OTT, this effortless dewy makeup look is ideal.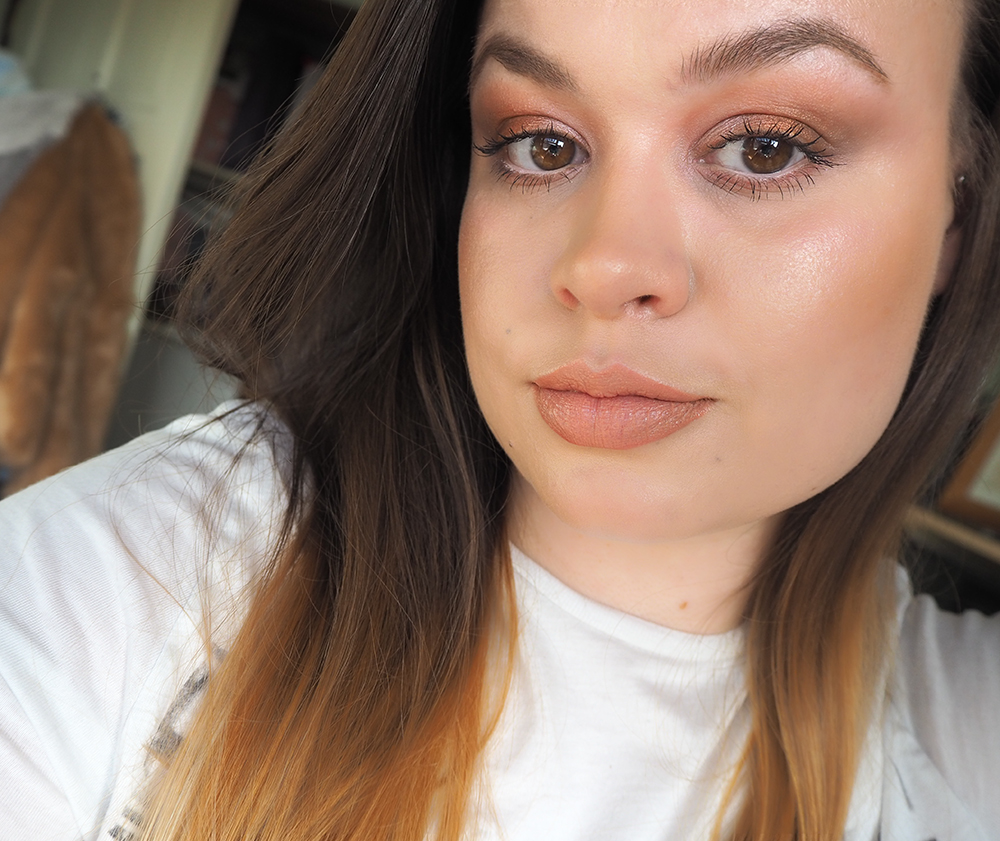 Products used
Base
Eyes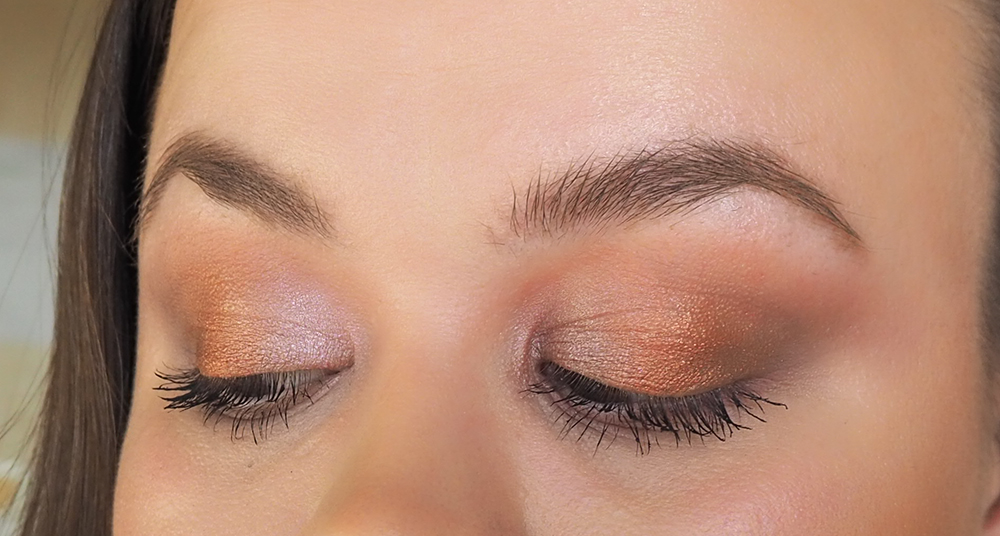 Lips
Lip liner: Sephora lip liner to go in shade 15
Lipstick: KKW by Kylie Cosmetics Crème Liquid Lipstick in Kim
Creating the dewy makeup look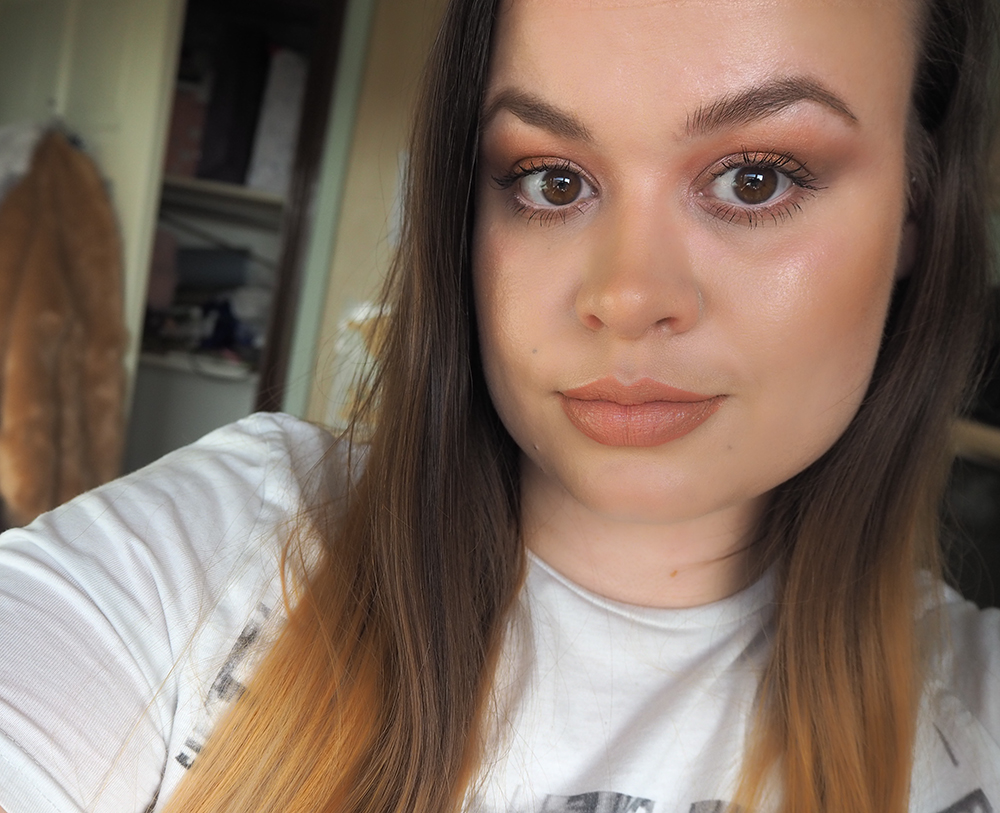 The key to creating this dewy makeup look is a lightweight but buildable glowy foundation and a subtle 'lit from within' highlighter. Anything too shimmery will push your makeup look into something more dramatic, rather than healthy and understated.
I recently got my hands on the Pat McGrath Labs Sublime Perfection Foundation in Light 5 and I'm obsessed with it. This buildable foundation gives sheer coverage, but can easily be built up to medium coverage, without feeling heavy or looking cakey on the skin. It's got a luminous satin finish that makes your skin look glowy, without looking greasy.
Honestly, this foundation is everything.
As well as using a satin, lightweight foundation, I also used a gorgeous highlighter. The Charlotte Tilbury Hollywood Flawless Filter is a fantastic multi-tasker. You can mix it with your foundation for an all-over glow or apply it to the high points of your face for some added luminosity.
This highlighter isn't shimmery but gives a natural glow. It's one of my favourite highlighters because it makes my skin look hella radiant. If you don't like blinding highlighters or want to go for a more wearable look, I can't recommend the Hollywood Flawless Filter enough.
To complement the highlighter and satin foundation, I kept the rest of my base light. A touch of bronzer and peach-toned blusher added warmth to my face, but still looks natural. For dewy makeup looks, only powder the parts of your face that get oily – such as the nose, forehead and chin – otherwise you'll mattify the glow.
My thoughts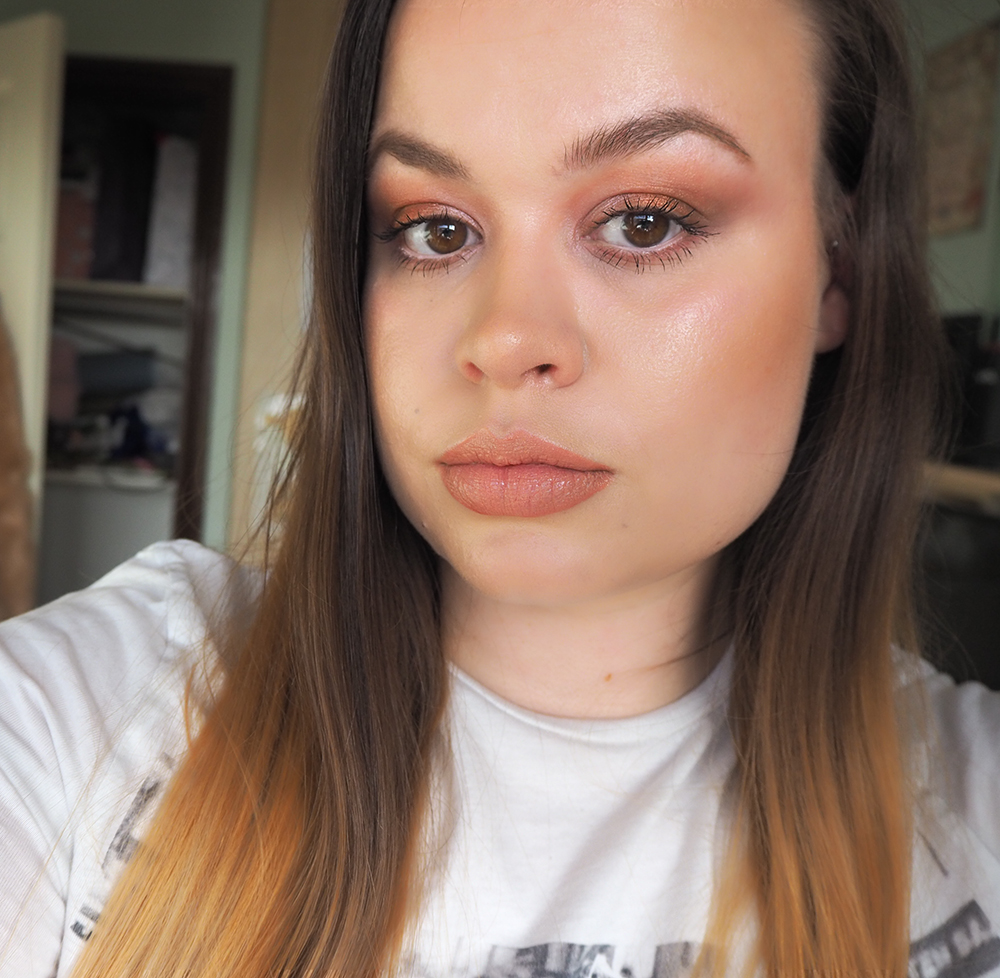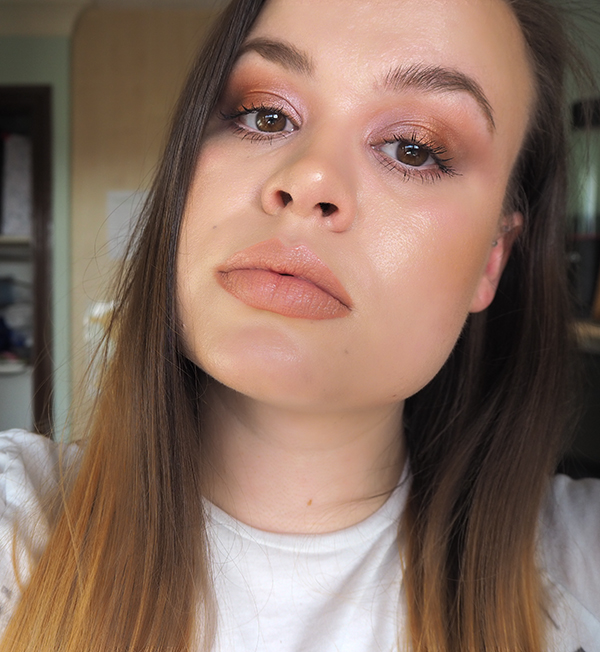 I'm totally in love with this dewy makeup look. I think it's so flattering on the skin and paired with a natural eyeshadow look, you're onto a winner.
Although I love full glam looks, sometimes just stripping it down and opting for something more subtle is fulfilling. That way, you're enhancing your natural beauty, rather than going for a full beat.
Side note: the By Terry Terribly Paris Vip Expert Palette Paris By Light is absolutely divine. The eyeshadows are buildable, blendable, buttery and pigmented. It's one of my favourite neutral eyeshadow palettes ever, with a gorgeous mix of cool and warm tones.
---
Do you like this dewy makeup look? Or do you prefer more matte makeup looks?