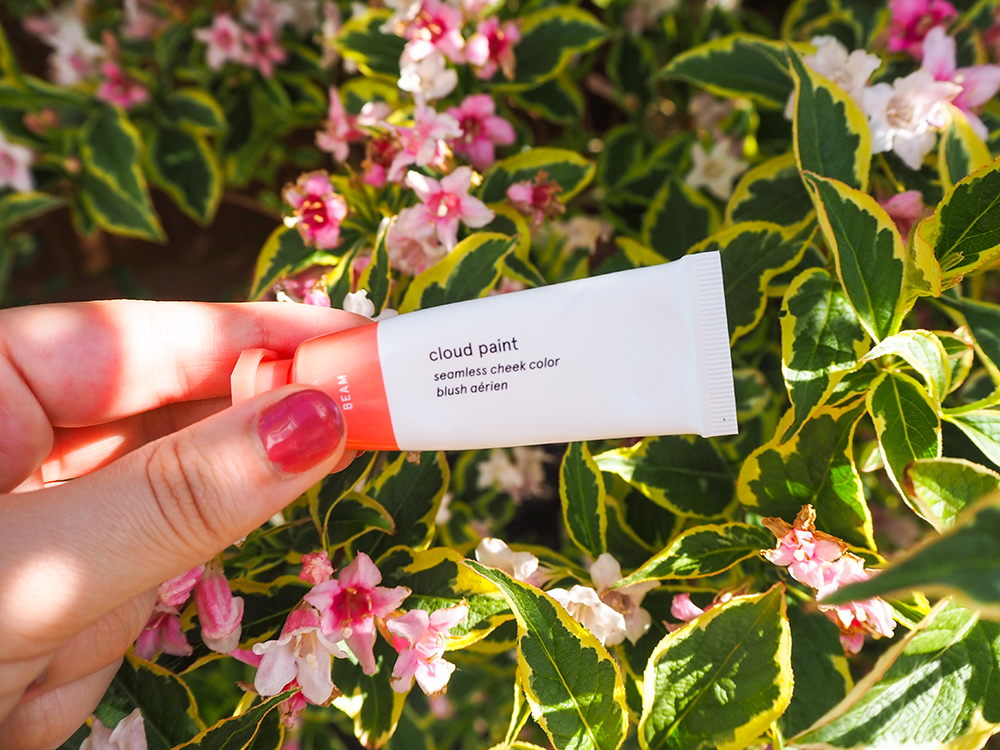 Today, I'm going to be reviewing the highly-rated Glossier Cloud Paint in Beam, which made it into my January faves earlier this year.
For years, I neglected blushers. I always opted for bronzed looks and (wrongly) believed blushers made my skin look flushed. And not in a good way. Plus, bad experiences of using cream blushers previously, which just moved the foundation underneath when applying the blusher, had put me off blushers altogether.
However, blushers have recently made a comeback. Natural looks with a flush of colour on the cheeks, rather than heavy bronzer, have become popular. This new trend of blushers has led to rafts of fun and flattering shades for the skin.
The Glossier Cloud Paints are highly praised for the shade range as well as the formula, promising an easy-to-use, lightweight and buildable blusher. But does this cream blusher live up to the hype or is it just another flop?
What is Glossier?
Glossier is a popular beauty brand, offering makeup and skincare products that are loved by its fans. It's a typical millennial brand with minimal and attractive packaging and innovative formulas.
Some of the most popular products from its line are the Cloud Paints, Boy Brow, Skin Tint, Futuredew and Milky Jelly Cleanser.
Product claims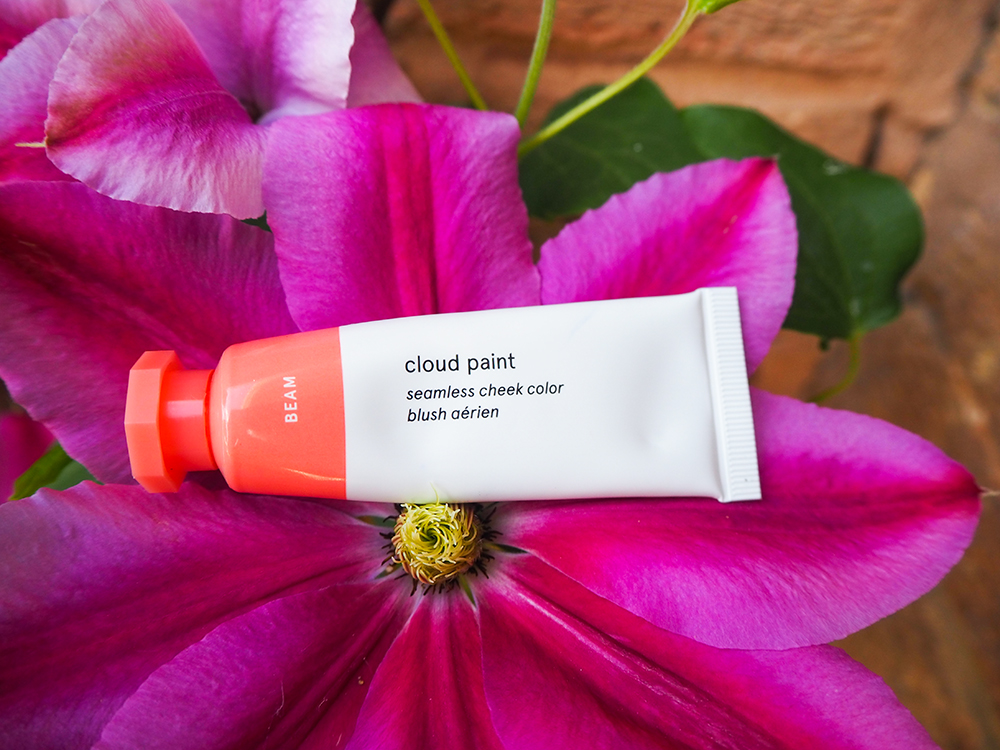 The Glossier Cloud Paint is a liquid cream blush, which you apply using your fingertips to disperse the product over your cheeks for a pop of colour.
A seamless, buildable gel-cream blush that's fun and easy to wear

Glossier
Glossier promises that its cream blusher is lightweight, easy to blend and provides a "flushed-from-within glow". There are 6 fun shades to choose from which work across a variety of skin tones.
I chose the shade Beam, which is described as a soft peach.
Glossier Cloud Paint Beam swatch
I have light skin with warm undertones, so bright blushers scare me. Beam is a soft peach and I thought it would complement my skin tone well.
To give an indication of the colour, I swatched the Glossier Cloud Paint on my arm: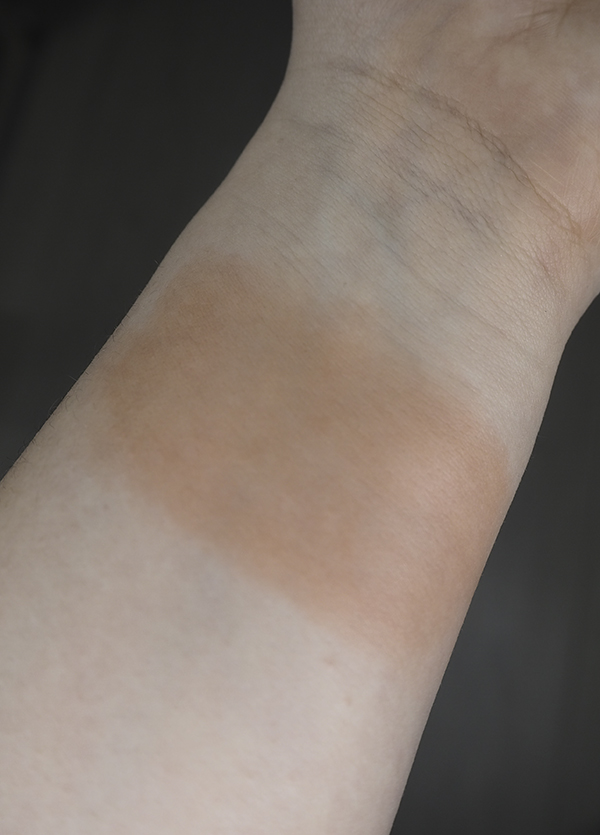 I think Beam is the perfect shade for my skin tone as it provides a soft peachy flush of colour without being too intense for my skin.
My thoughts on the cream blusher
Even after swatching the product on my arm, I knew I'd love it.
The formula is lightweight and easy to work with, and you only need a tiny amount of product to provide a flattering flush of colour to your cheeks. I squeeze a dot out onto my middle finger and tap the product around my cheeks for a peachy glow.
I was worried that the Cloud Paint might start drying down too quickly, which would make it difficult to blend. Thankfully, you have enough time to move the product around on your cheeks as it doesn't dry down quickly.
Importantly, the cream blusher doesn't move any base products you might be wearing underneath. I hate when I apply a product and it just starts removing my foundation. It sucks. You definitely won't have this issue with the Cloud Paints, though.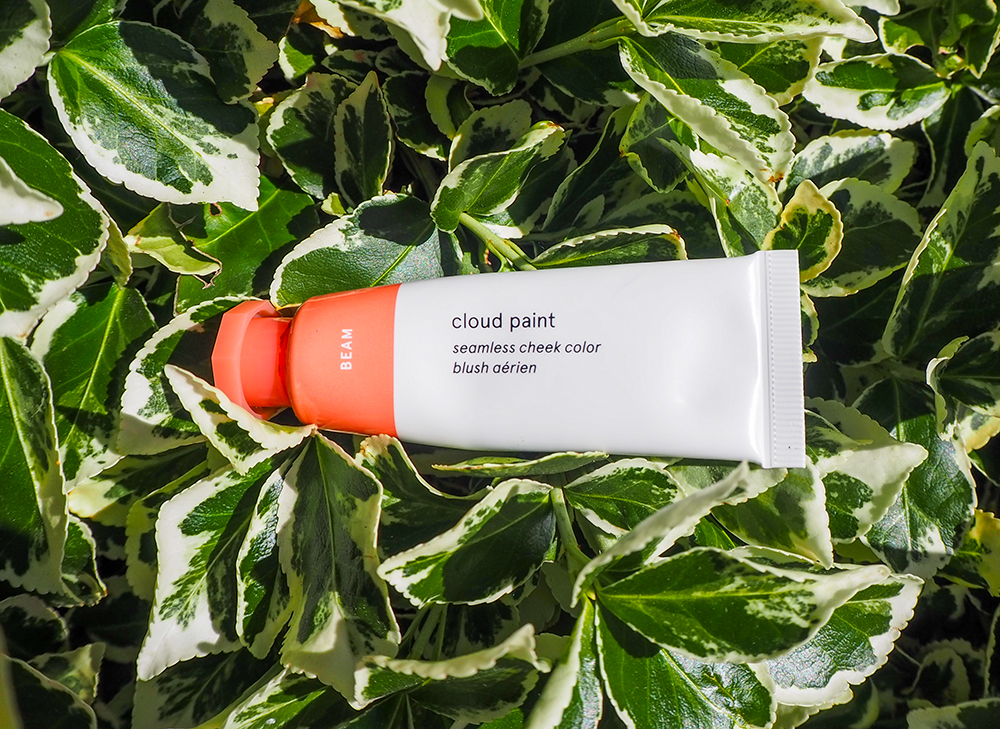 The product is very buildable too. Start off with a pea-sized amount of product first but if you want to add some more colour, it's so easy to add more over the top. The blusher just blends into your skin flawlessly. I don't think I've ever used a blusher that's so easy to play around with!
It's also long-lasting. Even 8 hours after applying the product, it doesn't seem to wear off or fade, giving you lasting intensity all-day long.
Plus, the colour is divine. I love the pretty peach glow. I think this shade would suit fair to medium skin tones. It might be a little too light for deeper skin tones, but Glossier has other shades – like a deep berry and a bright coral – that would look perfect on darker skin.
All in all, I adore the Glossier Cloud Paint and it has restored my faith in cream blush formulas. I'm dying to try the shades Puff and Dusk as well.
Makeup look using Glossier Cloud Paint Beam
To show you how the Beam Cloud Paint looks on, I created a makeup look. For this, I used foundation, concealer and setting powder, but no bronzer, to show you how fabulous the blusher looks by itself.
For this makeup look, I also used the Huda Beauty Coral Obsessions Palette from my 2020 project pan in an attempt to work my way through the products.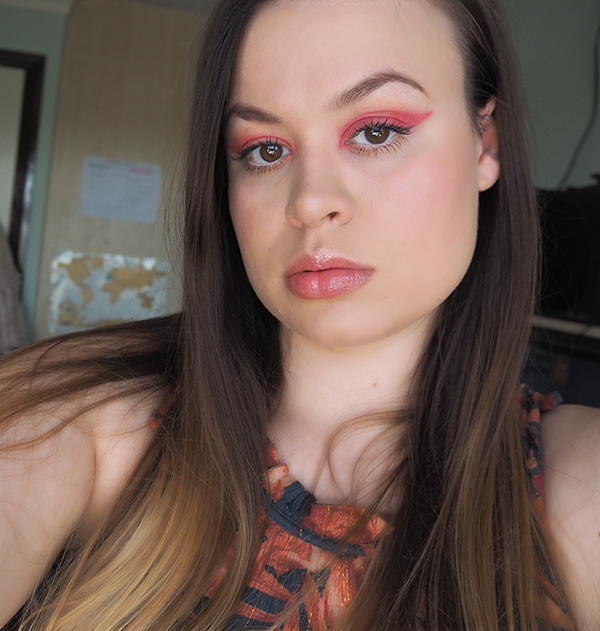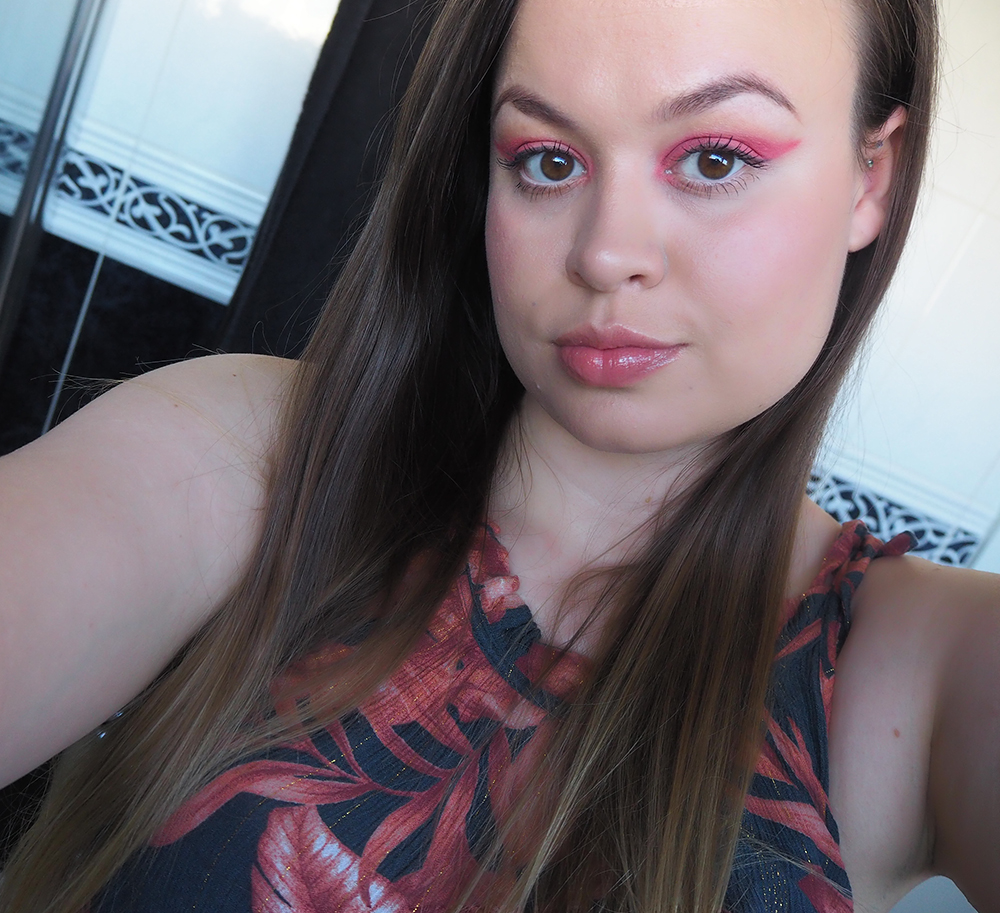 I took these pictures in 2 different rooms of my house to showcase how the blusher looks in different lighting.
It's so pretty, isn't it? It adds a beautiful peachy glow to my cheeks without being too intense. The blusher looks very natural but still adds some warmth to my pale skin.
Where to buy
Retailing for a very reasonable £15, you can buy the Cloud Paints from the Glossier website. For how excellent the formula is and how little product you need to use, I think this is an absolute steal! If you're looking for a new blusher, you should 100% consider the Glossier Cloud Paints.
Final thoughts
I'm obsessed with the Glossier Cloud Paint Beam and my only regret is I wish I'd got it sooner. My sister also has this blusher and she loves it too! Easy to work with, beautiful colour, wearable and buildable – what more could you want?
Rating: 5 stars