Last Updated on 19th August 2021 by Sarah Sarsby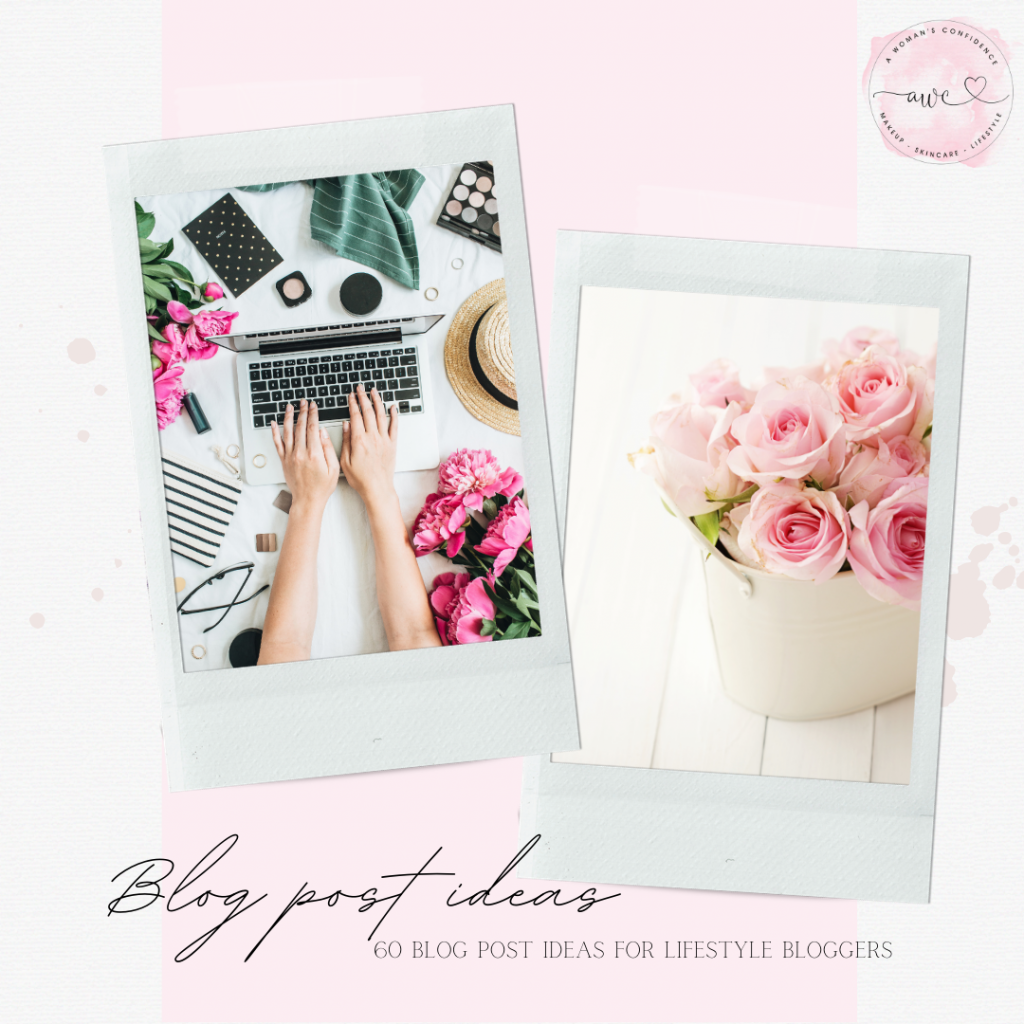 Do you ever have spells where generating new content is just really difficult? Or have you ever found yourself wondering if your blog posts are becoming a bit monotonous?
Well this blog post is for you.
In this post, I share 60 brilliant blog post ideas for lifestyle bloggers to help you get your creative spark back. These ideas will ensure you're creating great content for your readers and will keep them coming back for more.
With a bit of adaptation, these blog post ideas will work for just about any blog niche, from beauty and fashion to parenting and food bloggers, there's something for everyone here.
60 lifestyle blog post ideas
Product reviews
Healthy breakfast recipes
What is the law of attraction?
10 healthy habits to introduce this year
Blogging tips for new bloggers
15 tips for taking fantastic flatlays
How to have a proper social media detox
10 tips to help you become a more positive person
How to set achievable and sustainable goals
Quick and simple meal prep ideas
Top 20 favourite inspirational quotes
Habits of successful people
Christmas gift guide for him
Christmas gift guide for her
30 empowering affirmations
Top 10 favourite bloggers in your niche
How to be at peace with yourself
50 random facts about yourself
30 black-owned businesses to check out
A list of blog post ideas
The best free WordPress plugins
Monthly bullet journal spread
How to drink more water during the day
Share 10 Instagram accounts that inspire you
What's in your makeup bag?
How to make your blog traffic explode through Pinterest
5 delicious dinner ideas on a budget
Full face of makeup for under £50
Your morning routine
15-minute makeup routine for people on the go
Your current fitness routine
8 motivating podcasts to listen to
How to be a more confident person
Lessons learned during the COVID-19 pandemic
30 things to do before 30
Blogger SEO tips
Interview a blogger and share a success story
20 essential writing tips for bloggers
The best Lightroom presets to try
What you're reading at the moment
Time blocking tips
Your favourite blogging courses
How to relax after a long day
The ultimate evening routine
Share a recent haul you've done
How to beat Monday blues
Save this post for later…
I hope you've found this list of lifestyle blog post ideas really helpful. We all get writer's block from time to time, so sometimes just a bit of content inspiration is all we need to get ourselves back on track.
Some great lifestyle bloggers to check out: