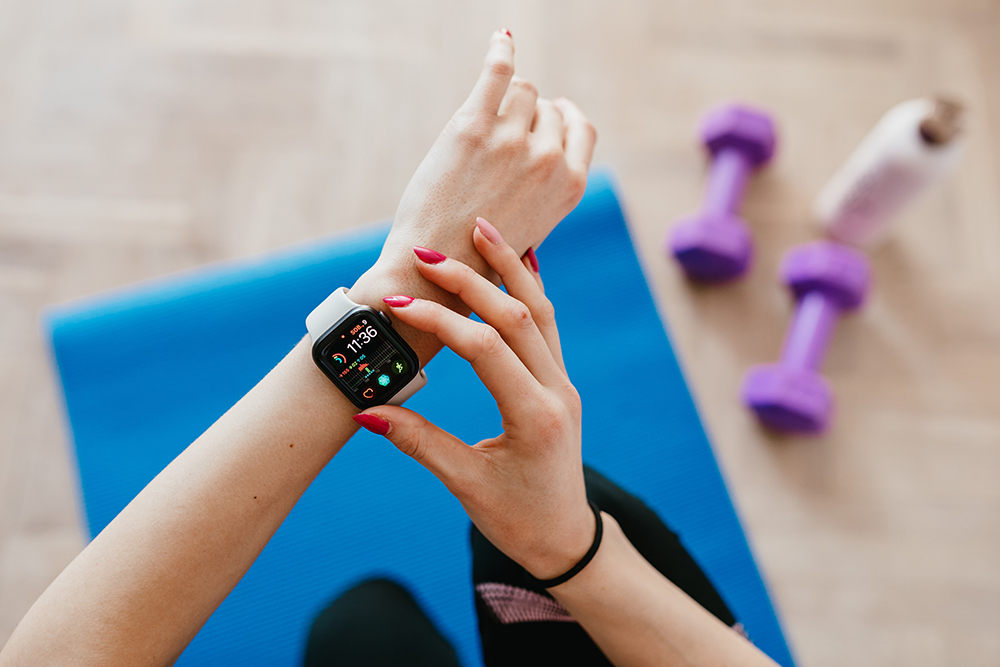 Today, I'm sharing my 4 favourite free workout programmes that you can easily do at home with minimal equipment and with something to suit all fitness levels.
During the lockdown with people being furloughed and social distancing, a lot of people have turned to at-home workouts. This is great if you have spare time to get into a good fitness routine. However, a lot of people rely on going to the gym or workout classes and can feel lost when it comes to working out at home.
These 4 free workout programmes have something for everyone. The only item you'll need is a fitness/yoga mat, but obviously weights, medicine balls etc. are going to elevate your training. However, if you don't want to spend money on training equipment, a cheap fitness/yoga mat will be just fine.
From high intensity impact training (HIIT) to beginner-friendly yoga routines, these 4 free at-home workout programmes will help you get in shape and have fun while you're at it.
** This post contains some affiliate links. This means at no extra cost to you, I earn some commission if you purchase a product through my link. All thoughts are my own, though, as always. To learn more, visit my affiliate disclosure page **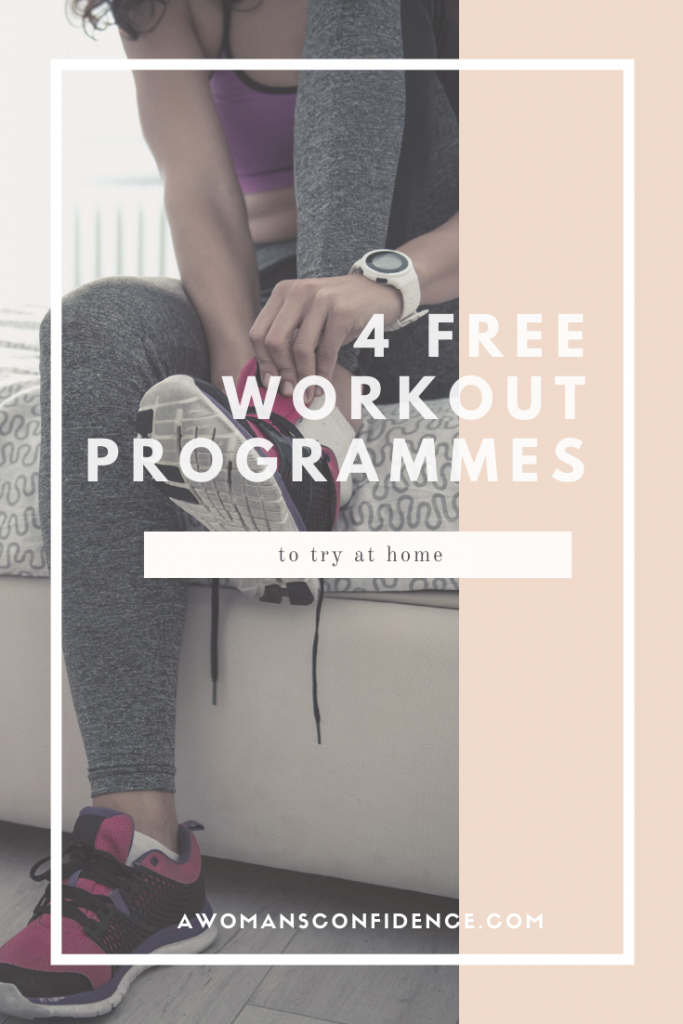 1. Chloe Ting
Chloe Ting is a fitness guru over on YouTube. Her workout challenges have exploded during the pandemic, with people all around the world following her free workout programmes.
As well as sharing fitness videos, she also shares healthy recipe ideas, which I enjoy watching too.
Chloe's workouts are all HIIT-focused, so the videos are pretty short but very intense. I don't think her videos are particularly beginner-friendly, so for people just getting into fitness, you'll probably want to try some other fitness videos first to build up your fitness and ensure you've got the correct form when doing exercises.
However, for those of you that want a challenge and want to get effective results fast, Chloe's free at-home videos are great. They're difficult and you'll sweat loads, but you'll see results!
One of my goals this month is to complete one of Chloe Ting's free workout programmes.
2. Nike Training Club
Nike Training Club is a free fitness app for smartphones. The app is amazing because there are so many different workouts for all fitness levels. From beginners' yoga and quick workouts to advanced HIIT training and workouts using full equipment, the Nike Training Club app has something for everyone.
However, the best part of the app is the ability to create customised workout programmes based on your wants and abilities. You can choose programmes based on your goals, such as losing weight or toning up, select what equipment you have available and what fitness level you're at, and the app creates a bespoke training programme for you.
If you're finding the exercises too difficult, you can let the app know so it can tailor the workouts to your abilities.
The workouts can be a little repetitive and I find the breaks between exercises too short at times, however, for a free app and the raft of workouts available, Nike Training Club is a great choice.
I have a Chromecast and when I'm using the app, I mirror the workouts on my TV at home for a bigger picture.
3. Yoga with Adriene
I've mentioned Yoga with Adriene many times on my blog but this YouTube channel is truly my favourite.
Adriene is warm, accepting and inspiring, which makes her a great yoga instructor. I love that her videos always have the mantra of honouring where you're at and not worrying about whether you can get into a particular pose or not. Following her videos has helped me feel better in my mind and body.
Her 30-day yoga journeys are my favourites, but she has videos for literally everything, such as yoga for back pain, yoga for writers, meditation and even a recipe for yogi tea!
Adriene's channel is perfect for both new yogis and people who have been practising yoga for a long time. One of the best things about yoga is that anyone of any age and ability can practice it.
Yoga is a great option for an at-home workout because you only need a yoga mat and don't need to worry about whether you're going to be able to complete the workouts. Adriene is awesome.
4. The Body Coach TV
The Body Coach TV, which is run by fitness coach Joe Wicks, is a popular YouTube fitness channel filled with loads of free at-home workout videos.
Recently, The Body Coach TV hosted a load of P.E. videos for children while they've been away from school during the COVID-19 pandemic. These videos have been super popular, but the YouTube channel was well-known before that.
Most of Joe's videos are HIIT workouts, however, unlike Chloe Ting's channel, there are HIIT videos that are low-impact and for beginners to suit varying abilities and needs.
I really like Joe's workout videos because they're varied, challenging and you don't feel bored when you're doing them. They're always quick too, so you can just get the exercises out of the way fast if you don't want to workout for ages.
Plus, I have Joe Wicks' popular Lean in 15 healthy recipe books and they're great. He breaks down everything you need to know about nutrition and the foods you eat.
I have the original Lean in 15 recipe book and the Veggie Lean in 15 and they're both filled with healthy, delicious and filling recipes. I thoroughly recommend them.
What now?
Grab your workout clothes, roll out your fitness mat and get training! Don't put too much pressure on yourself and don't feel bad if you're struggling to complete workouts. The whole point of working out is to be healthier internally.
Remember: healthy is a mindset, not an appearance.
But most of all, have fun and get fit. You'll feel great after working out and will start to feel the difference immediately. And you don't even need to leave your house to do it!