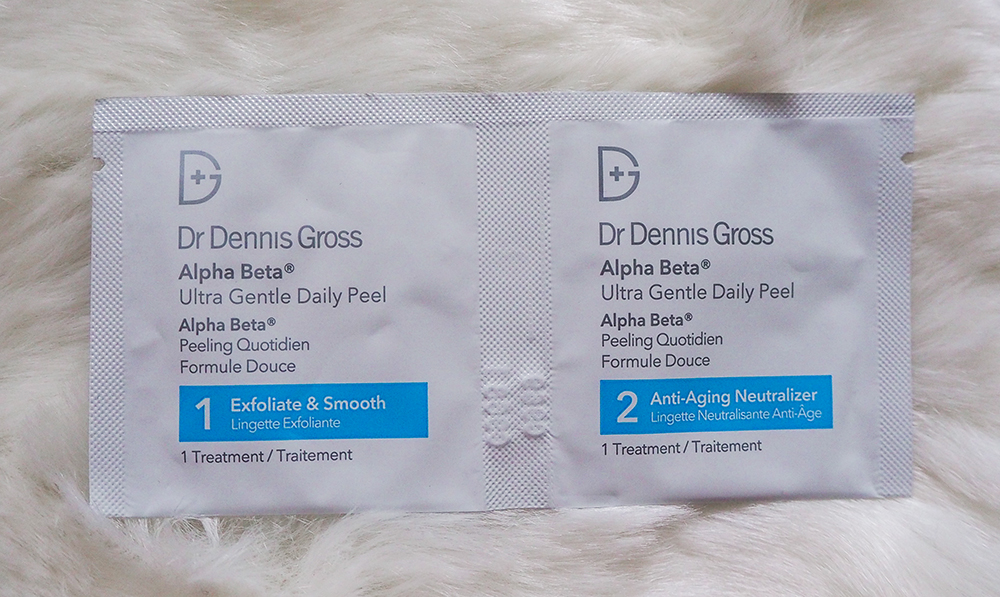 The Dr Dennis Gross Peel Pads had been on my radar for a long time and when I got the Ultra Gentle formula in the Caroline Hirons Spring Kit One, I couldn't wait to try them out.
Buying the skincare kit meant I got 7 products for around half of their RRP, which is a steal. However, the Dr Dennis Gross Alpha Beta Peel is normally very pricey, costing £90 for 30 peel pads. This put me off buying the product as it means you'd need to spend £90 every month for continued use.
But with such high ratings and a cult-like following, I couldn't wait to see how the peel pads performed. Would they be extraordinary or leave me wanting more?
In this review, I share my thoughts on whether the Dr Dennis Gross Peel Pads are worth the £90 price tag or whether you could better spend that money elsewhere. If you'd like to learn more about how this exfoliator worked for my skin, then keep on reading.
What is Dr Dennis Gross?
With over 25 years of experience, Dr Dennis Gross is a board-certified dermatologist and dermatologic surgeon. He created Dr Dennis Gross Skincare inspired by the skincare concerns of his patients at his clinic in New York.
Now, the renowned skincare brand is recognised globally and Dr Dennis Gross has been dubbed the king of acids. The most popular products form the Dr Dennis Gross Skincare line are the daily peel pads and LED light mask.
Product ingredients and claims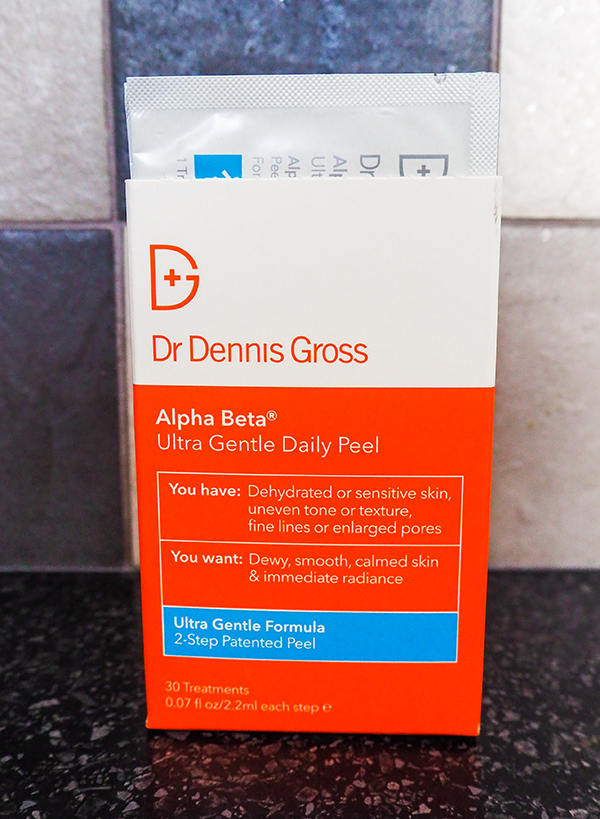 The Dr Dennis Gross Alpha Beta Ultra Gentle Daily Peel is a two-step, fast-acting facial peel designed for home use. The aim is to give you the results of a chemical peel, delivered by a specialist in a clinic, in the comfort of your own home.
It also promises to work for sensitive and fragile skin types.
Our carefully selected dose of 3 AHA/BHAs plus antioxidants and vitamins lift away dead skin & impurities, while improving uneven tone, texture, and hydration.

Dr Dennis Gross
Key ingredients
Step 1
3 Alpha Beta acids lift away dead skin cells, while toning and smoothing skin.
Chamomile has anti-inflammatory properties that help neutralise and soothe skin.
Step 2
Colloidal Oatmeal is an anti-inflammatory skin protectant that calms redness and irritation.
Green Tea Extract is a natural antioxidant that protects skin from free radicals and environmental toxins.
How to use
The daily peel comes with 2 pads soaked in different formulas, which you use to rub over your face.
For optimal results, use daily AM or PM. Massage Step 1 onto clean, dry skin until pad is dry. Wait two minutes. Repeat with Step 2 and allow to dry. Do not rinse either step.

Dr Dennis Gross
Results after using the peel pads for 1 month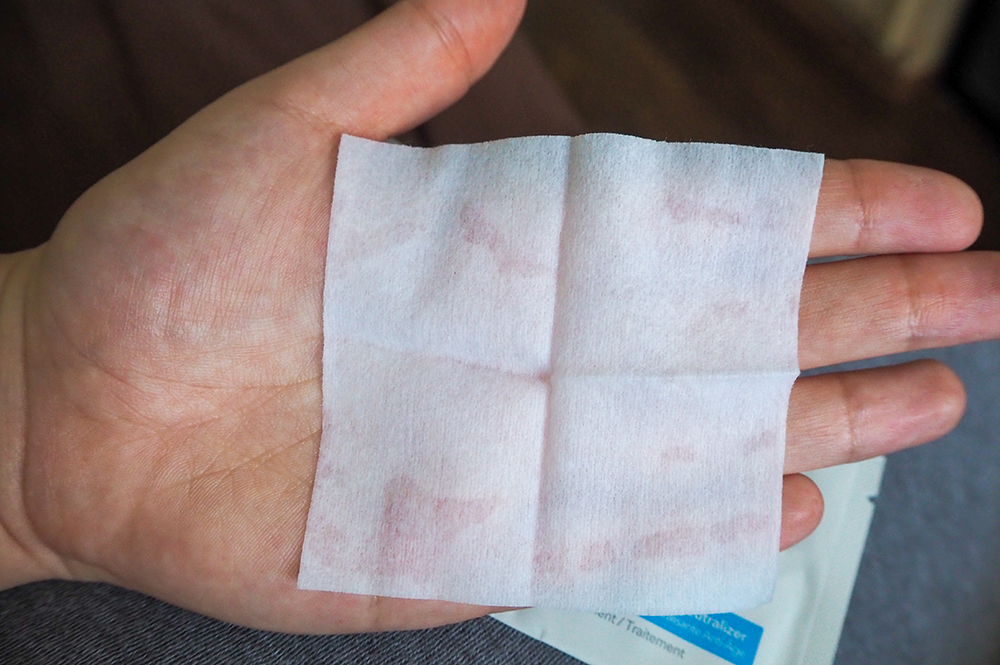 I got 30 treatments in the Spring Kit, so I used the daily peel for around 1 month.
FYI: I'm 24 and have normal/oily skin, which isn't sensitive.
During this period, my skin improved. My skin tone and texture were more even and it noticeably glowed more. However, I don't think this was solely down to the Dr Dennis Gross Peel Pads, as the OSKIA vitamin C capsules 100% contributed to my healthier, radiant skin.
Although I can't test this, I wouldn't say my skin felt more hydrated or nourished particularly. I can't be sure, but I more noticed the benefits in terms of my skin tone and texture rather than hydration levels.
My thoughts
Using the peel pads was a nice experience. The Ultra Gentle formula never felt too harsh or stripping on my skin, which I appreciated. For instance, when I tried The Ordinary Peeling Solution, my skin would often feel warm and a little inflamed, which I hated.
The peel pads are definitely a much more pleasant experience with noticeable benefits.
But even though my skin tone and texture improved, as well as looking glowier, I don't think the results were ground-breaking. Don't get me wrong, it's a great formula, but I wasn't blown away by the product. Especially not for £90.
I imagine this daily peel would work better for somebody with more 'problematic' skin, where the formula could really be transformative. I'm happy with how my skin looks and feels, so unless a product delivers exceptional results, I'll happily cut it from my routine.
Where to buy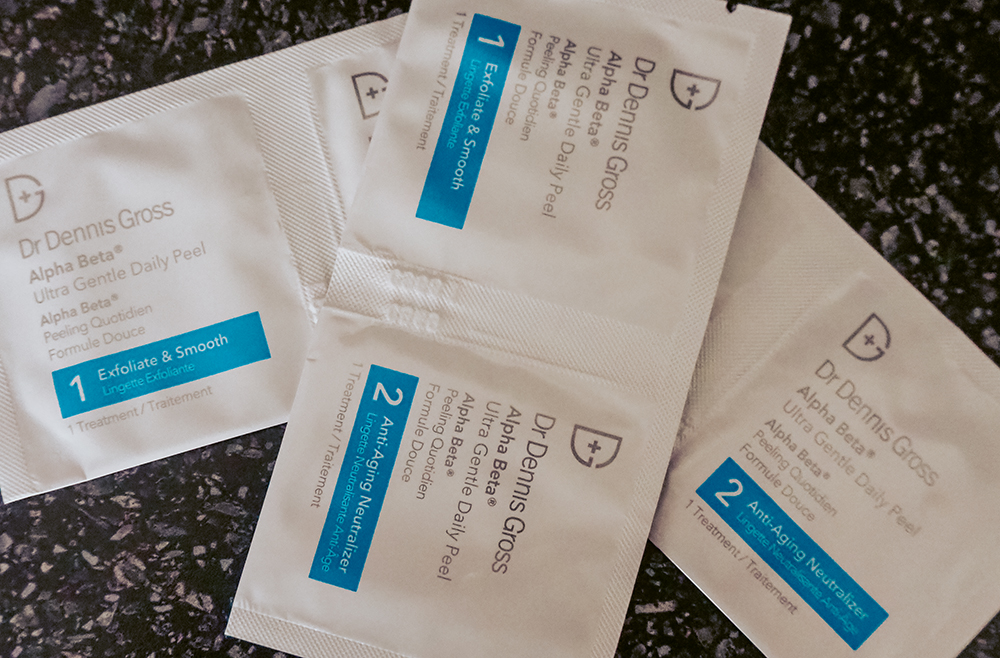 Costing £89 for 30 treatments, you can purchase the Dr Dennis Gross Alpha Beta Ultra Gentle Peel from Space NK, Cult Beauty or lookfantastic.
There are also 2 other strengths available: Universal (normal) and Extra Strength. Maybe one of these formulas would've delivered more noticeable results as I don't have sensitive skin, so a stronger formula might've been more suitable for my skin type.
Final verdict: Are the peel pads worth the £90 price tag?
All in all, no, I don't think the Dr Dennis Gross Alpha Beta Ultra Gentle Peel is worth the £90 price tag. That's not to say the product isn't good because it definitely improved my skin tone, texture and radiance. I don't think you'd be disappointed using this product whatsoever.
I just don't feel this product delivered ground-breaking results. It's lovely but I'm not sure I need to spend £89 every month on the daily peel. There are other products out there that work better for my skin for less money.
The Dr Dennis Gross Peel Pads are loved by many, though, so if you want to try them out, I'd definitely go for it as a one-off treat. I'd never complain if someone bought these for me, that's for sure!