Last Updated on 24th August 2020 by Sarah Sarsby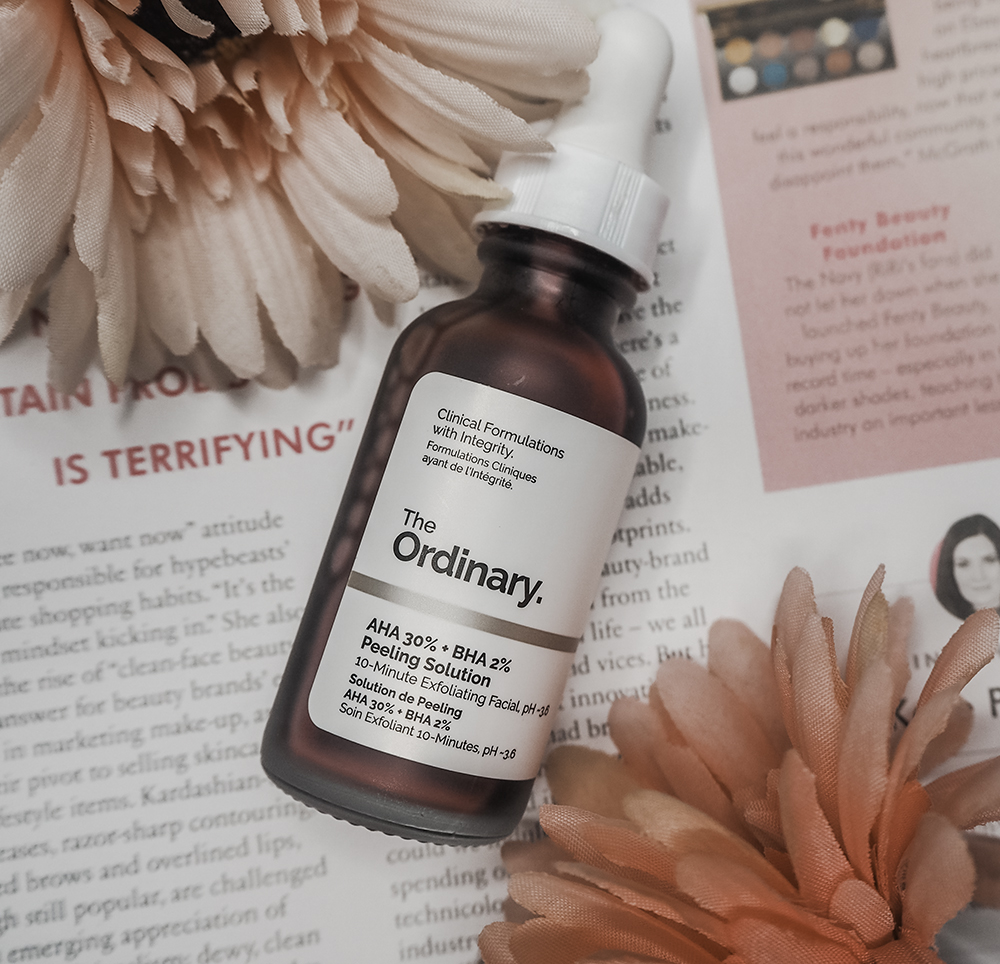 I was looking for an affordable, deep exfoliating solution and I kept hearing rave reviews about The Ordinary AHA 30% + BHA 2% Peeling Solution, so I decided to check it out.
I'll be honest, The Ordinary has never truly wowed me. I really appreciate what it's done for the skincare world and love its no-fluff approach to products. However, whilst some products have been decent, I've had a few that haven't really done anything to my skin.
But is The Ordinary Peeling Solution a hit or a miss? Keep on reading to find out.
What is The Ordinary?
If you've not heard of The Ordinary, have you been living under a rock? This brand really switched up the skincare industry by being clear about the ingredients in its products and how they work on the skin, all at a very affordable price point.
Some people swear by The Ordinary products and the brand has become a cult classic, with products frequently selling out online.
Product ingredients and claims
The Ordinary Peeling Solution claims to be deeply exfoliating while brightening the skin and unclogging pores. It claims to reduce the signs of blemishes and improve the skin's radiance.
The formula also improves the appearance of skin texture and reduces the look of fine lines with continued use.

The Ordinary
Key ingredients:
30% Alpha Hydroxy Acids (Glycolic/Lactic/Tartaric/Citric) – helps with brightening, exfoliating and creating a more even skin tone
2% Beta Hydroxy Acid (Salicylic Acid) – exfoliates and unclogs pores
Tasmanian Pepperberry – helps reduce irritation with use
My thoughts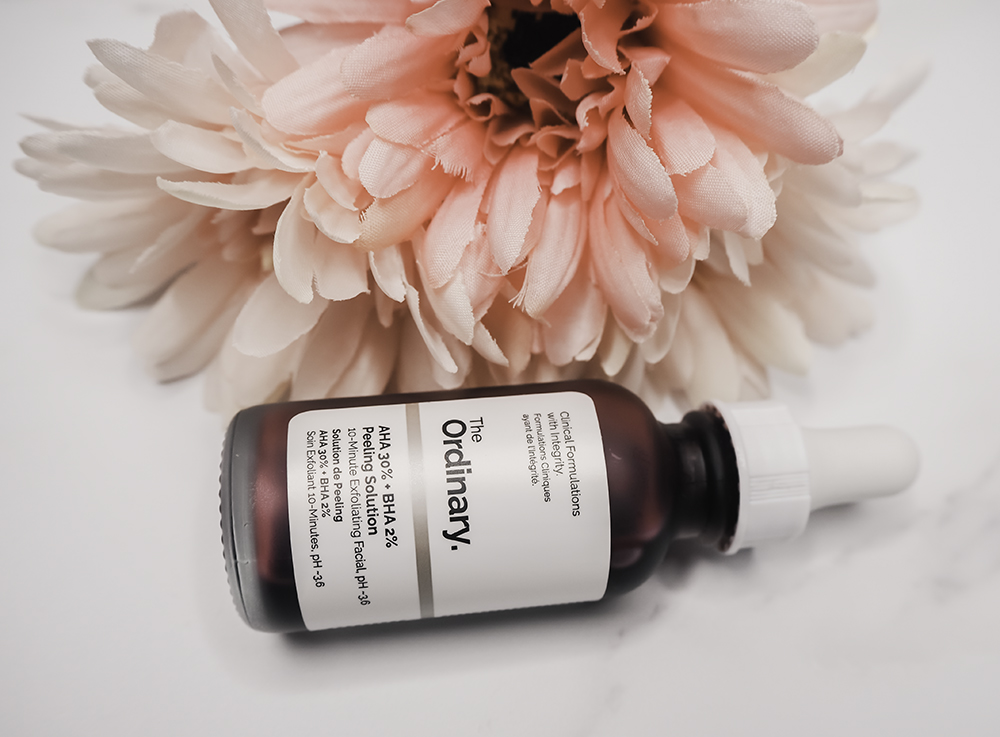 I've been using The Ordinary Peeling Solution for several months now to form an honest and fair review.
To apply, you put a small amount of product on clean, dry skin and leave it on for no more than 10 minutes before thoroughly rinsing it off with lukewarm water. Due to the strength of the formula, you're only supposed to use it once or twice a week.
The peeling solution looks really ugly on. It's red so it looks like you've had a bad reaction to something. The feeling of it on your skin isn't particularly pleasant, either, as it feels slightly warm? I guess that's kind of expected with a strong formula like this but it's still not enjoyable.
This review is pretty easy for me to round up because I genuinely haven't noticed any difference to my skin after using The Ordinary Peeling Solution, which is a shame. My skin doesn't feel softer after use, it hasn't improved my skin's texture, it's not reduced blemishes and it doesn't look more radiant either.
I find this weird because it's such a popular product but it's just not done anything for me. However, I'm not mad because it's a very affordable product and it's not irritated my skin.
Where to buy
At £6.30, you really can't complain. The Ordinary is such a popular brand so you can access this product really easily. The AHA BHA solution can be purchased from The Ordinary's website, Cult Beauty, Beauty Bay or Boots.
Conclusion
I'm sorry but this product doesn't do anything for me. I know it's extremely popular, though, so it's got to be working for others!
I've given this product 2 stars because it's not had any adverse effects on my skin and it's so affordable that I'm not bothered. I'm sure there will be a lot more of The Ordinary products I'll love, though.
(You can read why The Ordinary Niacinamide Serum made my August 2019 faves here).
Rating: 2 stars