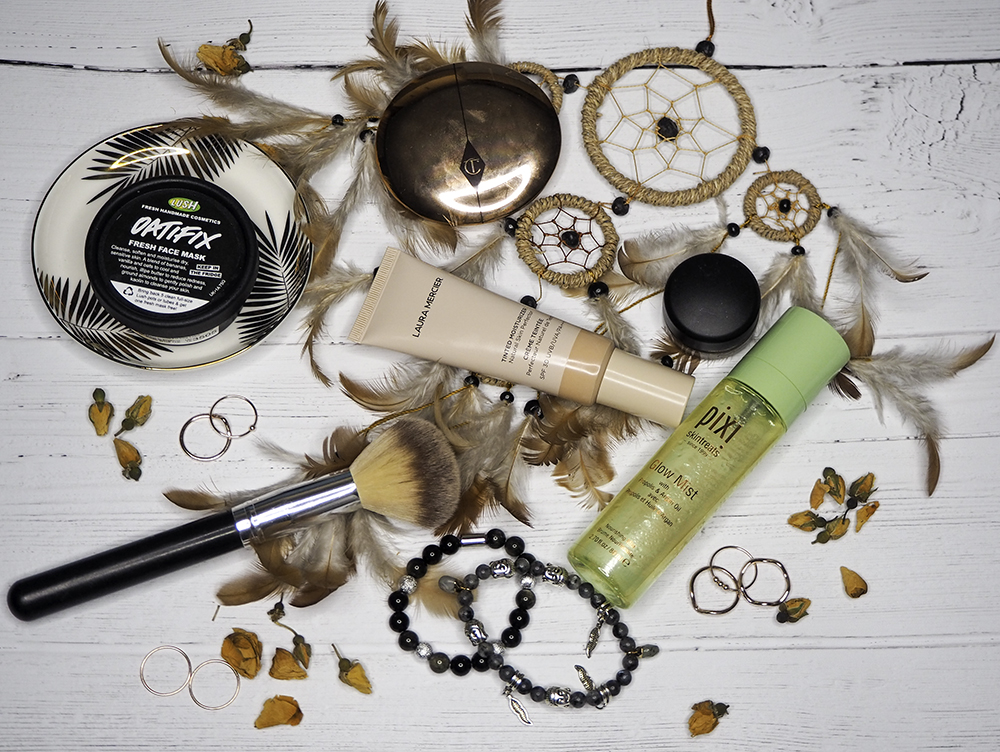 And I'm back with the 10th instalment of my monthly faves series. I love writing about my top makeup and skincare products each month and reflecting on which products I keep reaching for.
In last month's faves, I discovered my new favourite eyeshadow palette – the Charlotte Tilbury Pillow Talk Instant Eyeshadow Palette. That's why this series is important to me as it helps me track my new favourite beauty products.
So, have I discovered some new all-time favourite products in February? Keep on reading to find out.
1. M.A.C. Cosmetics Pro Longwear Paint Pot in Painterly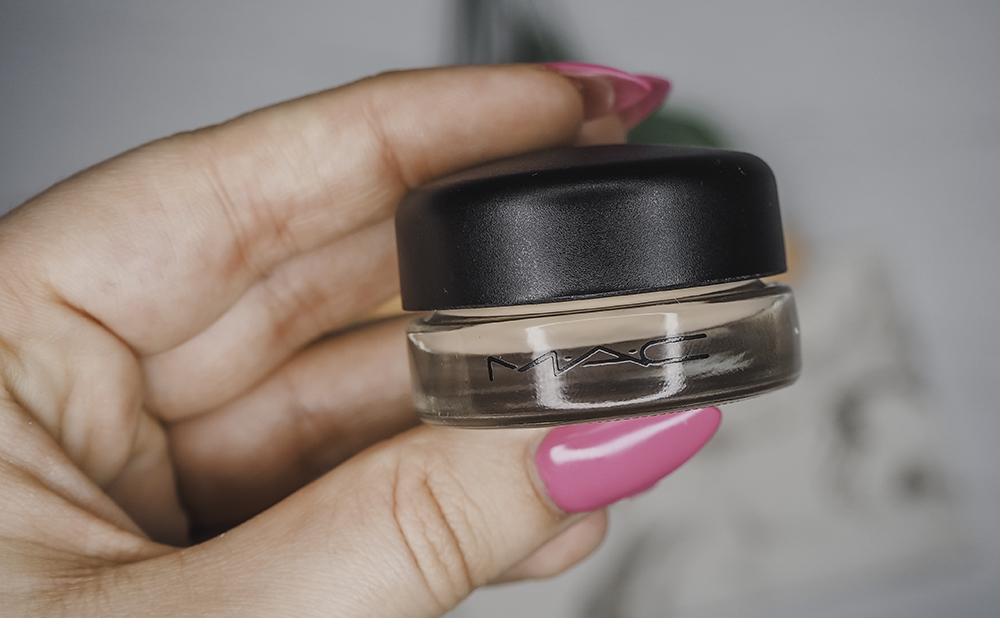 I've recently been loving Robert Welch's YouTube channel. He's a professional makeup artist and does a series of helpful 'reaction' videos to beauty YouTubers to give constructive criticism and debunk makeup myths. I've learned some great tips from him and, in one of his videos, he spoke about why concealers aren't great eyeshadow primers.
I've been using a concealer as an eyeshadow primer for years. However, Robert mentioned that concealers are designed to be hydrating and this can cause eyeshadows to crease when applied as a primer. This made so much sense and he recommended the M.A.C. Pro Longwear Paint Pot, so I bought it.
I went for the shade Painterly which is a nude beige and is a perfect eyeshadow primer shade because it's very similar to my natural eyelid colour. The texture is creamy, spreads out easily and evenly over the eyelids, but dries down without being slippery.
Since using the Pro Longwear Paint Pot, I've noticed a difference in how well my eyeshadows last on my eyelids. The eyeshadows don't crease and the pigment seems to last longer, too. I've been so impressed!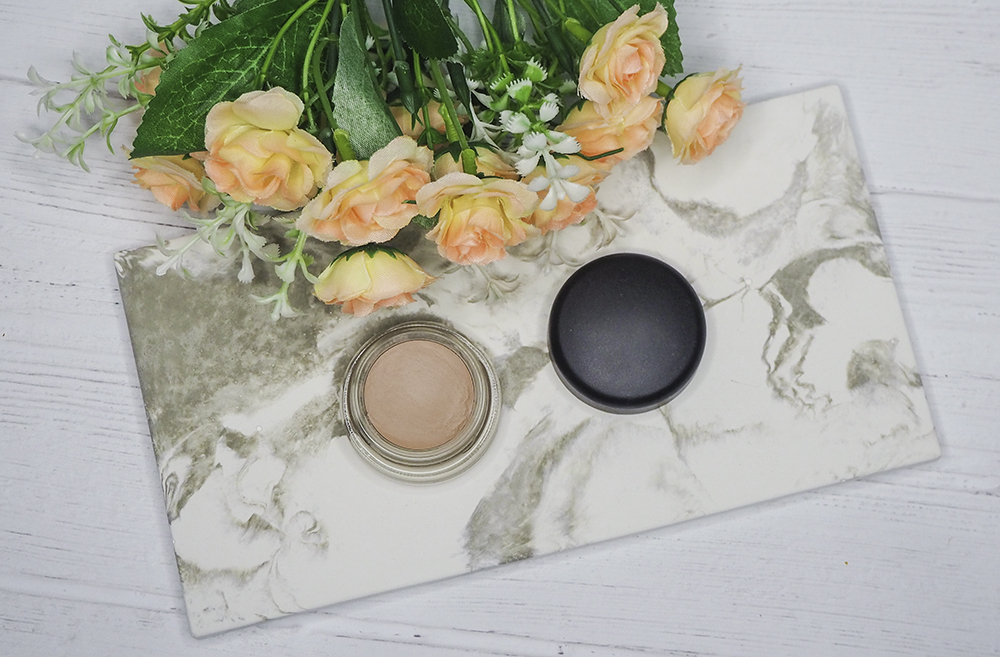 Where to buy
You can buy the M.A.C. Pro Longwear Paint Pot from M.A.C.'s website for £16.50. It's a decent-sized pot and you don't need to apply much to your lids, so I think this is a reasonable price.
Rating
The Pro Longwear Paint Pot gets 5 stars from me. It delivers exactly how I want it to and has changed my eyeshadow game. Thanks, M.A.C.!
2. Pixi Glow Mist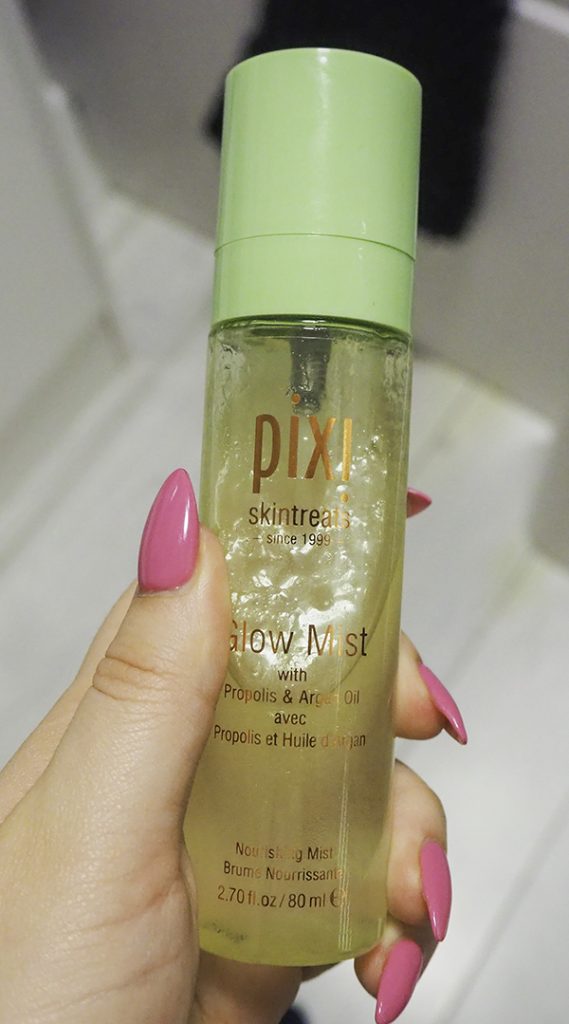 Although not quite as good as the Caudalie Beauty Elixir, I've been enjoying the Pixi Glow Mist this month.
The Pixi Glow Mist is an illuminating and hydrating spritz that gives your skin some added glow and moisture when applied. I love spraying this on top of my makeup or at the end of my skincare routine for a subtle dewy look.
You can definitely tell there's some added glow once spritzed but it's not very intense. If you have dull, tired or lacklustre skin from working hard, this could be a great addition to your beauty collection. However, I wouldn't exactly call this a staple product in my beauty routine.
Where to buy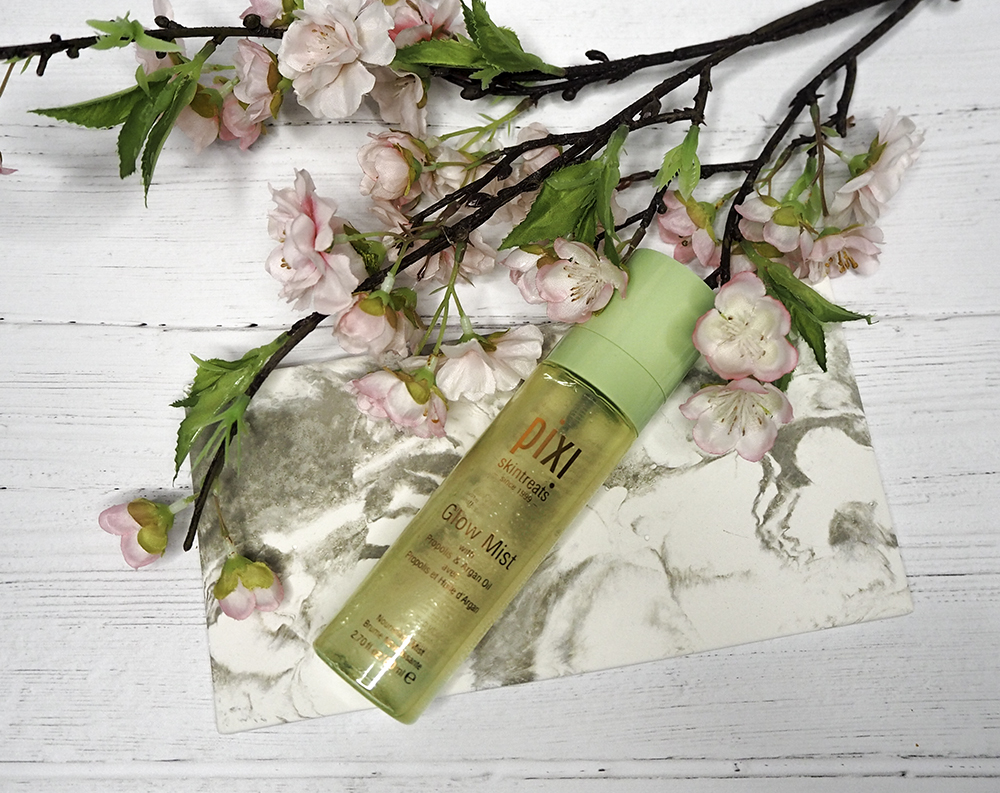 Retailing for £16, you can purchase the Pixi Glow Mist from Cult Beauty. I think this is perhaps a little pricey for what it is but it's a cute little product.
Rating
Due to it not being an essential beauty product and perhaps being a little overpriced, I rate the Pixi Glow Mist 4 stars.
3. Charlotte Tilbury Airbrush Flawless Finish Powder in Fair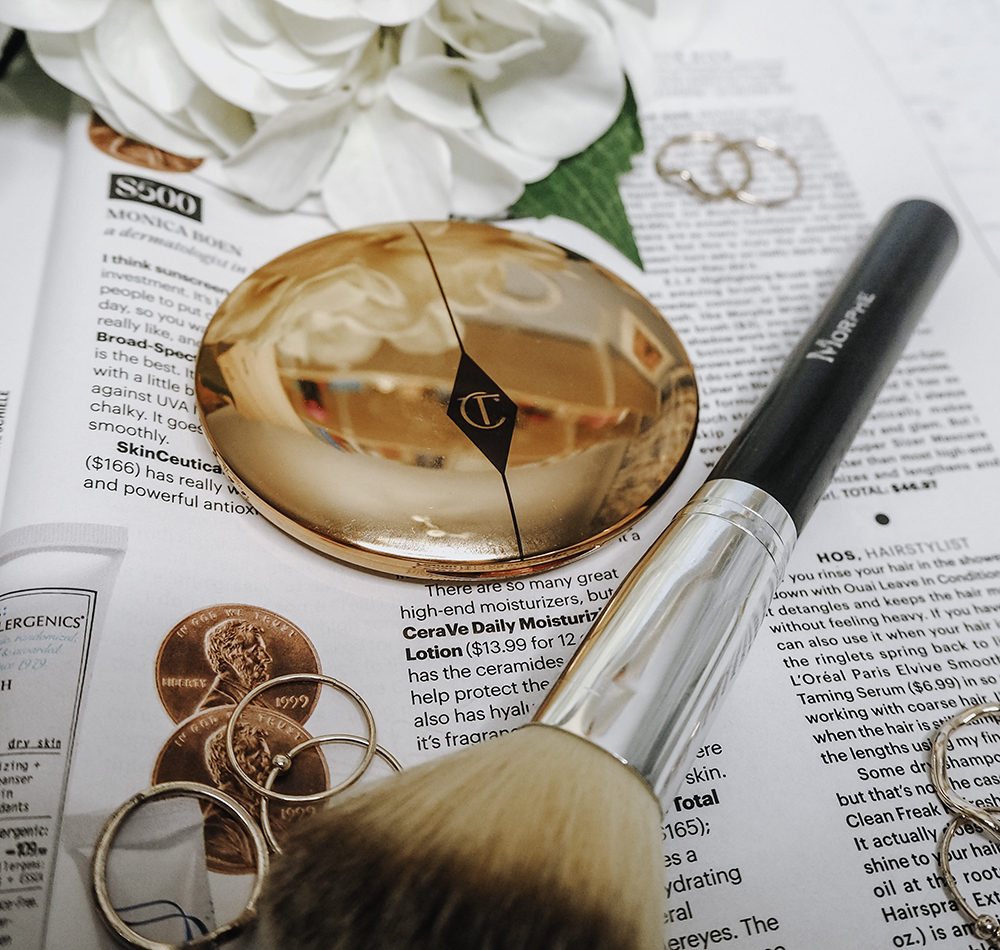 Charlotte Tilbury products have been really pulling on my heartstrings recently and the Airbrush Flawless Finish Powder is no exception.
After hearing so many rave reviews about the Charlotte Tilbury powder, I asked for it for Christmas. And I'm so glad I did. It's a very lightweight powder but creates such a smooth and poreless look on the skin.
It's also done a great job at keeping my skin oil-free when I wear makeup. Some oil still breaks through on my nose and cheeks but I genuinely believe it would have to take a miracle powder to sort that out. But, the Airbrush Flawless Finish Powder does a great job at keeping the shine at bay.
My favourite thing about the powder is that it doesn't sink into the skin – which can look cakey and draw more attention to any fine lines or dryness you might have – but glides over it. I think a lot of that is down to the powder being so fine and lightweight but it's extremely flattering on the skin.
Where to buy
Costing a pretty pricey £35, you can buy the Airbrush Flawless Finish Powder from the Charlotte Tilbury website.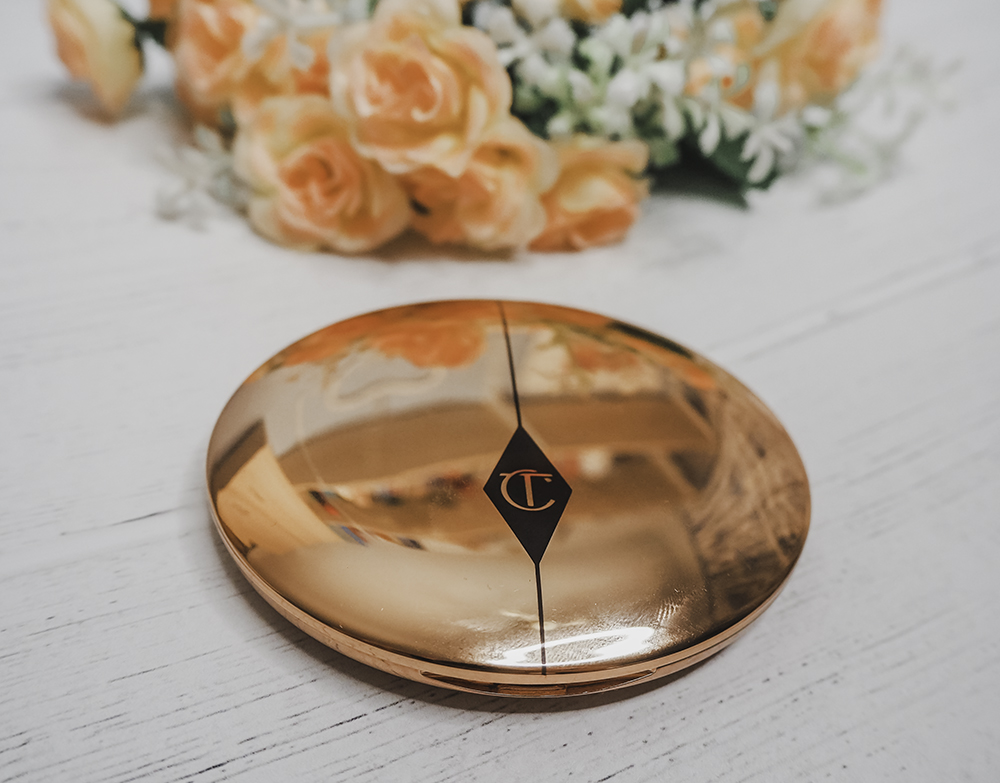 I know £35 is a lot for a setting powder but it's genuinely so lovely and you use hardly any product on application, so I'd say it's a worthy investment.
Rating
5 stars. Easily. It's a great setting powder.
4. Lush Cosmetics Oatifix Fresh Face Mask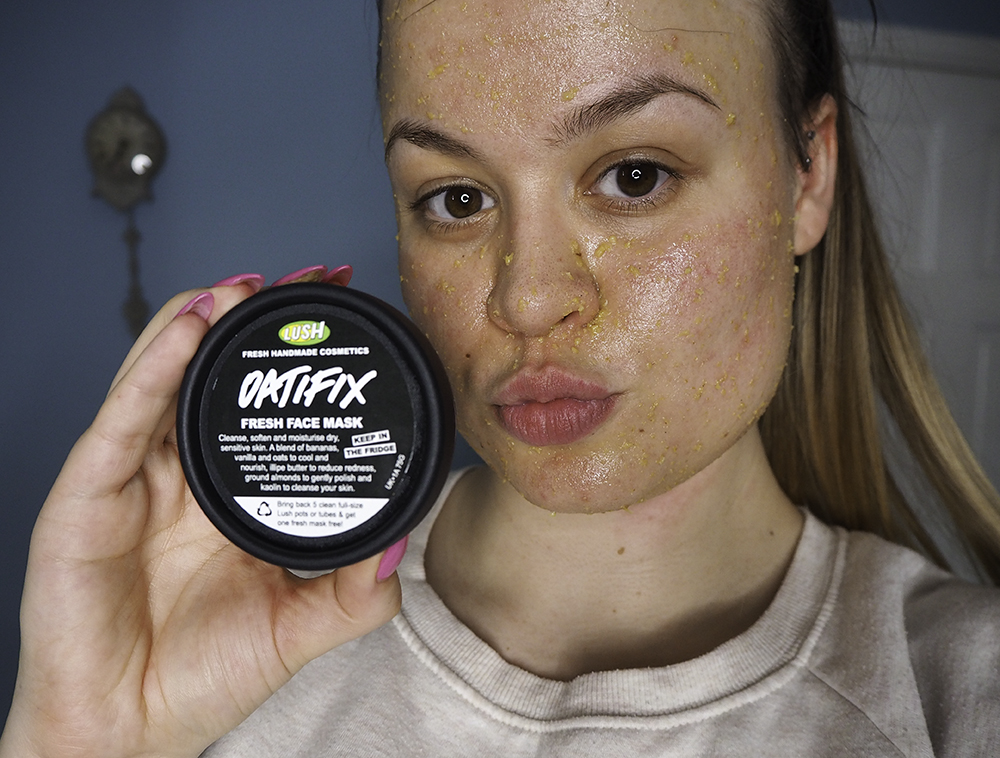 The Lush Cosmetics Oatifix Fresh Face Mask is a product I love using. First of all, it smells divine. It smells like bananas, oats and vanilla and every time I apply it, I just want to eat it.
Although the texture feels quite firm in the pot, it melts down when you apply it to your skin so it's softer and smoother. I love this feeling and I'm not sure why. I get the same pleasure when I apply a solid cleansing balm and watch it turn more oily as it removes makeup and dirt with ease.
It's a gentle, nourishing face mask that is slightly exfoliating. After using it, my skin feels wonderfully soft and moisturised. I think this would be great for drier skins because it's been brilliant for me during the winter when my skin needs a little more nourishment.
This is also the Lush Fresh Face Mask which lasts the longest as you need a very small amount of product to cover your entire face. To read a full breakdown of the best and worst Lush Fresh Face Masks, you can read my blog post here.
The only thing I'd say is that it doesn't quite have that 'wow factor'. I can't place what it is but it isn't exceptional, just a nice face mask.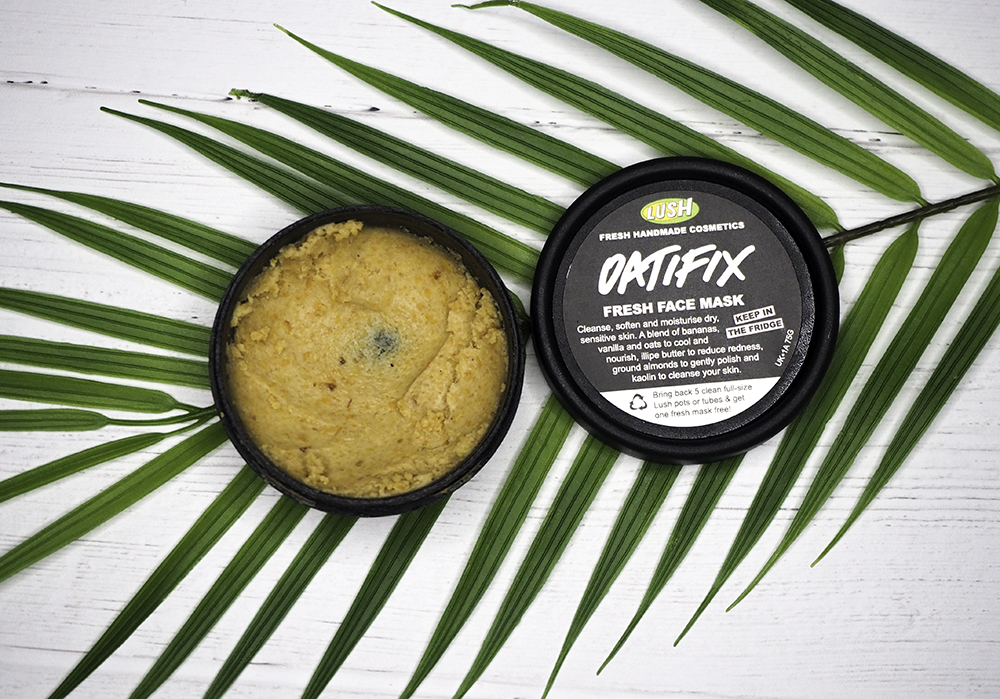 Rating
4.5 stars. Great mask, great scent, great price. What's not to love?
5. Laura Mercier Tinted Moisturiser SPF30 in 1W1 Porcelain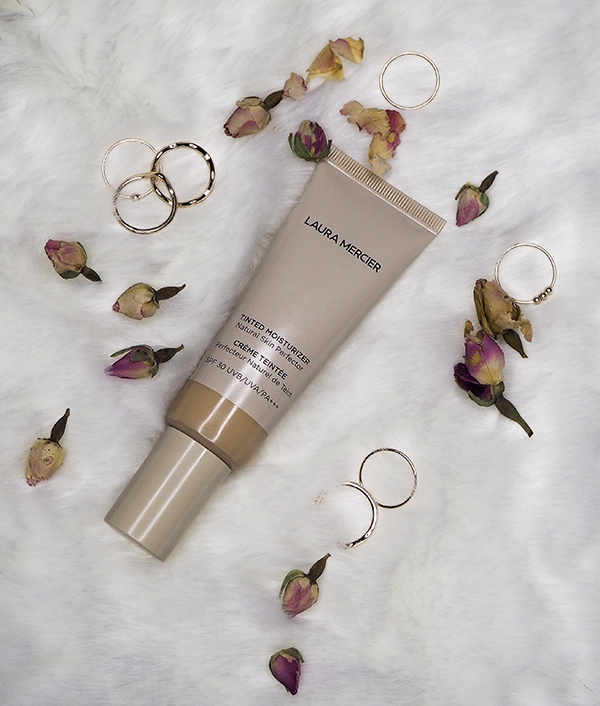 The final product in my monthly faves is the Laura Mercier Tinted Moisturiser SPF30.
I went out with one of my friends a couple of weeks ago and I realised I didn't have a lightweight foundation/tinted moisturiser that I could just apply quickly and go out with. All of my foundations were full-coverage which would look too weird if I just applied them and nothing else. I wanted something lightweight that would add some colour and a healthy glow to my skin.
That's where the Laura Mercier Tinted Moisturiser comes in.
I'd heard endless amazing reviews about this tinted moisturiser and decided to purchase it. And I've been head over heels since. When I apply it, my skin still looks like skin but my skin tone looks more even, it covers up blemishes and just makes my skin looks radiant and healthy. I'm OBSESSED.
Like, seriously, I can't get enough. I can't believe how much I love it.
It would be great for the summer months or going on holiday because it's incredibly lightweight but gives just enough coverage to feel like you've made an effort. As the coverage is lightweight, you don't need to worry so much about getting an exact shade match either.
I saw quite a few comments recently saying how Laura Mercier has recently changed the formula and people have been left disappointed with the new one. I've never tried the older formula and I'm not sure if I have the new formula or not but if I do, I'm utterly impressed.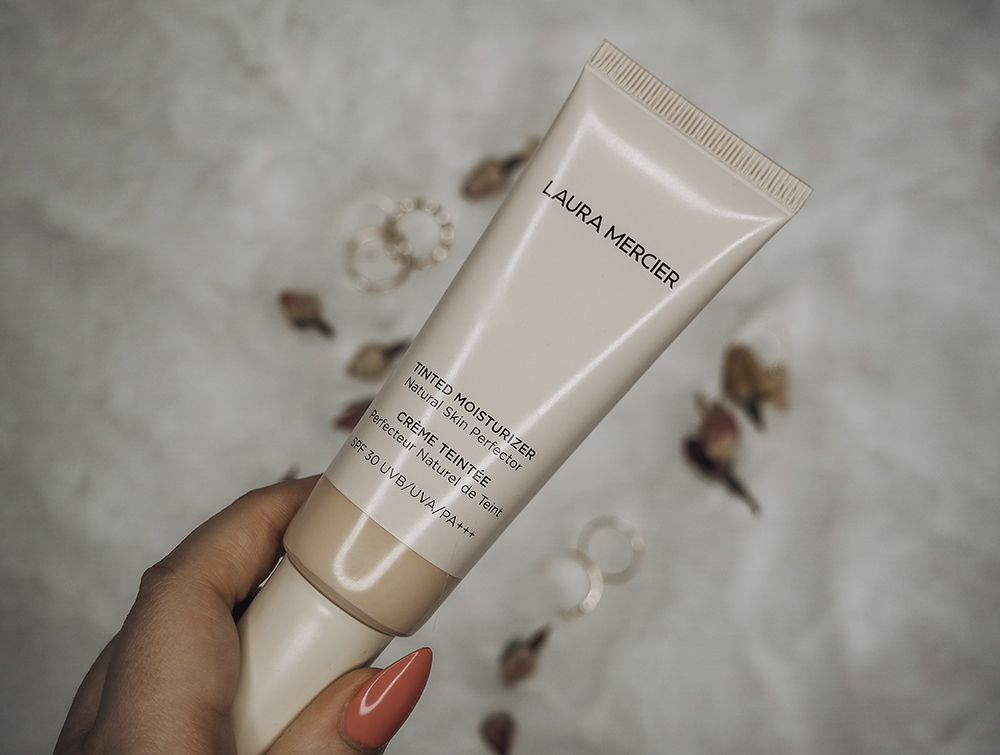 Where to buy
Costing £35 (which I know is quite expensive for a tinted moisturiser), you can buy the Laura Mercier Tinted Moisturiser SPF30 from Space NK.
I bought mine from Space NK a few weeks ago and the website now says the product is 'currently unavailable'. I'm not sure if this is to do with getting in the new formula but hopefully, it will come back soon!
Rating
I'm in love with this tinted moisturiser and I wish I'd discovered it sooner. It's an easy 5 stars from me.
(I'm going to write a full, in-depth review of this tinted moisturiser in the near future, so stay tuned for swatches, wear-time and photos of how the product looks on the skin).
Final thoughts
And that's another one of my monthly faves posts wrapped up.
If I could only recommend one product to you from this list, it would have to be the Laura Mercier Tinted Moisturiser. I'm addicted to it and think it would make an excellent addition to anyone's makeup collection.
I can't wait to write another monthly faves post next month!
---
Do you prefer a lightweight foundation or a full-coverage foundation? I'm interested to hear your responses in the comments below