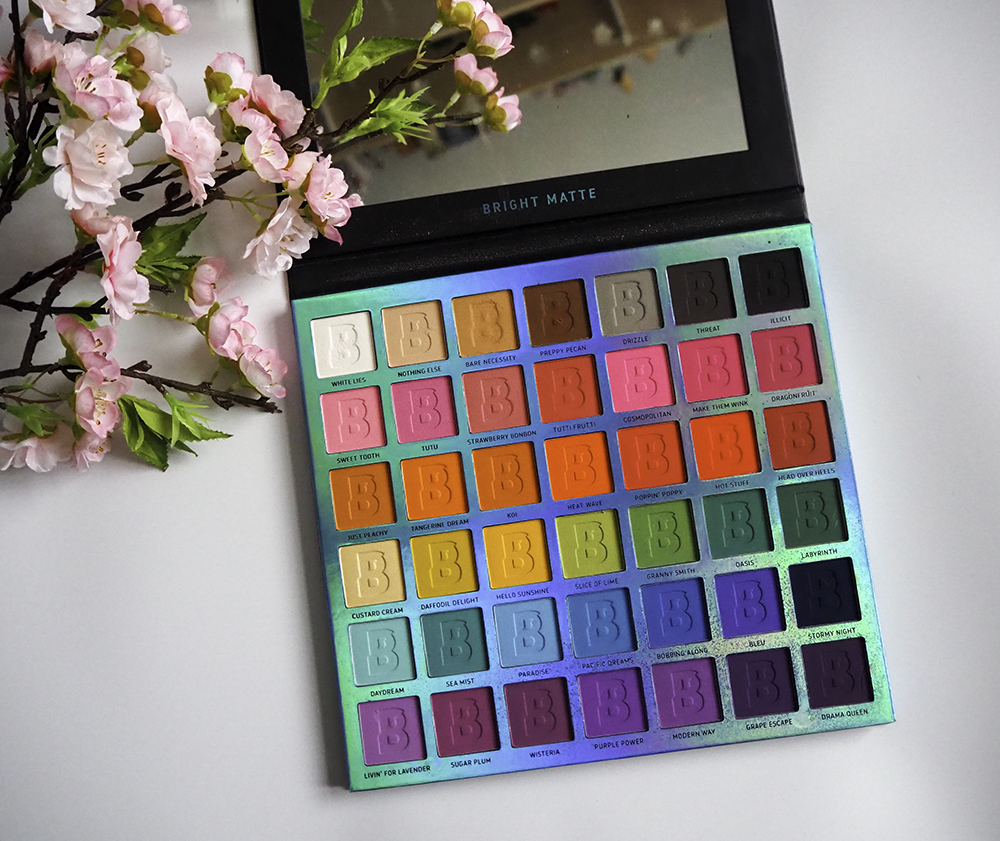 For today's blog post, I'm going to be reviewing the popular and affordable Beauty Bay EYN Bright Matte 42 Colour Palette.
The Beauty Bay eyeshadow palettes are known for their excellent price points and great range of colours. Although a lot of the Beauty Bay palettes appeal to me, the Bright collection contained many eyeshadow colours that I don't own. So, for the sake of varying my eyeshadow collection, I opted for the 42-shade Beauty Bay Bright Matte Palette.
I went for the matte variation of this palette as I already had a lot of colourful shimmer shadows. Plus, I find mattes more wearable in the day so thought I could get more use from the matte version.
But would the affordable palette perform or would it be a flop? Is there much fall-out? Do the shadows last on the eyelids? All will be revealed in this review.
Beauty Bay Bright Matte Palette claims
Combining pinks, blues, greens, yellows and purples for bold, bright results, EYN Bright Matte 42 Colour Palette is the matte version of the ultimate colour spectrum collection.

Beauty Bay
The Beauty Bay Bright Matte Palette promises intense pigment and excellent longevity on the eyelids.
First impressions and swatches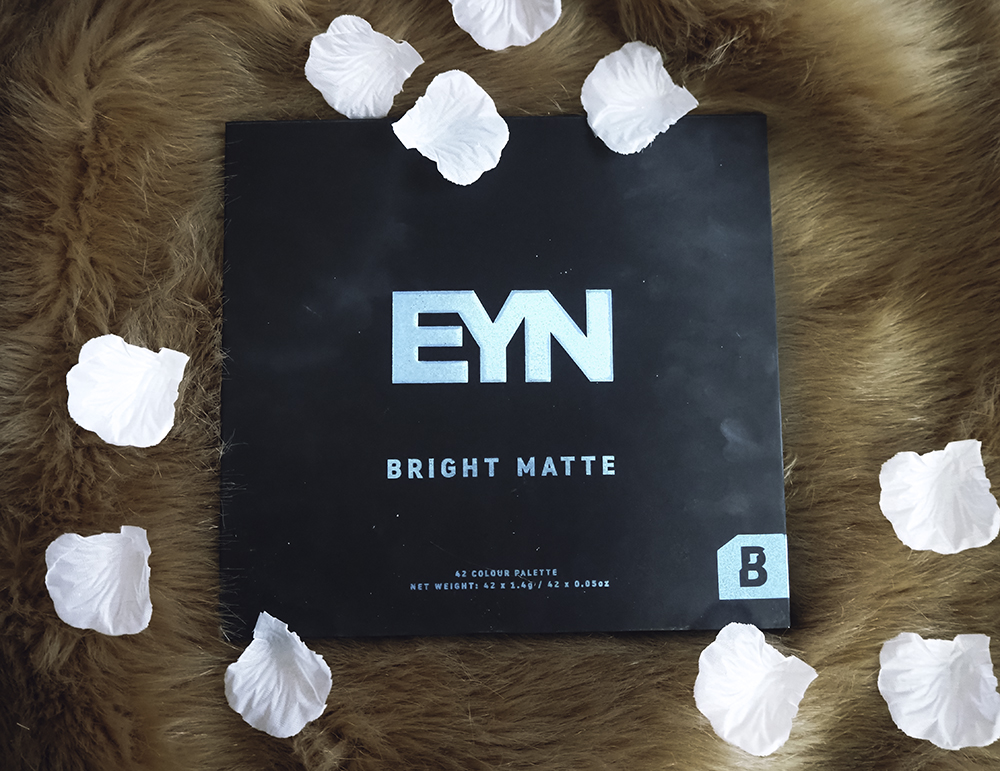 The packaging is nothing amazing and is quite simple. However, I appreciate the soft-touch matte casing as it feels nice to hold and makes the palette feel a little more luxe. However, the huge mirror on the inside gets bonus points from me.
I love the bright, rainbow colour scheme. There's a wide range of shades within the palette so you can create endless looks with it. I particularly liked the mint and baby blue eyeshadows as you don't normally see these colours in palettes.
Although a lot of the shades are extremely bright and vivid, there are some cute pastel and base shades too. This allows for more depth when creating eye looks rather than just a splurge of colour. There are some pretty unique shades within the palette, too, which I can't wait to play around with in the future.
But to get an indication of how the shadows might perform on the eyes, I wanted to swatch the shades.
Disclaimer: Some of the shadows came up redder/more vibrant on camera than in real life. My camera seemed to pick up more colour so just be aware that not all the shades are SO bright.
Swatches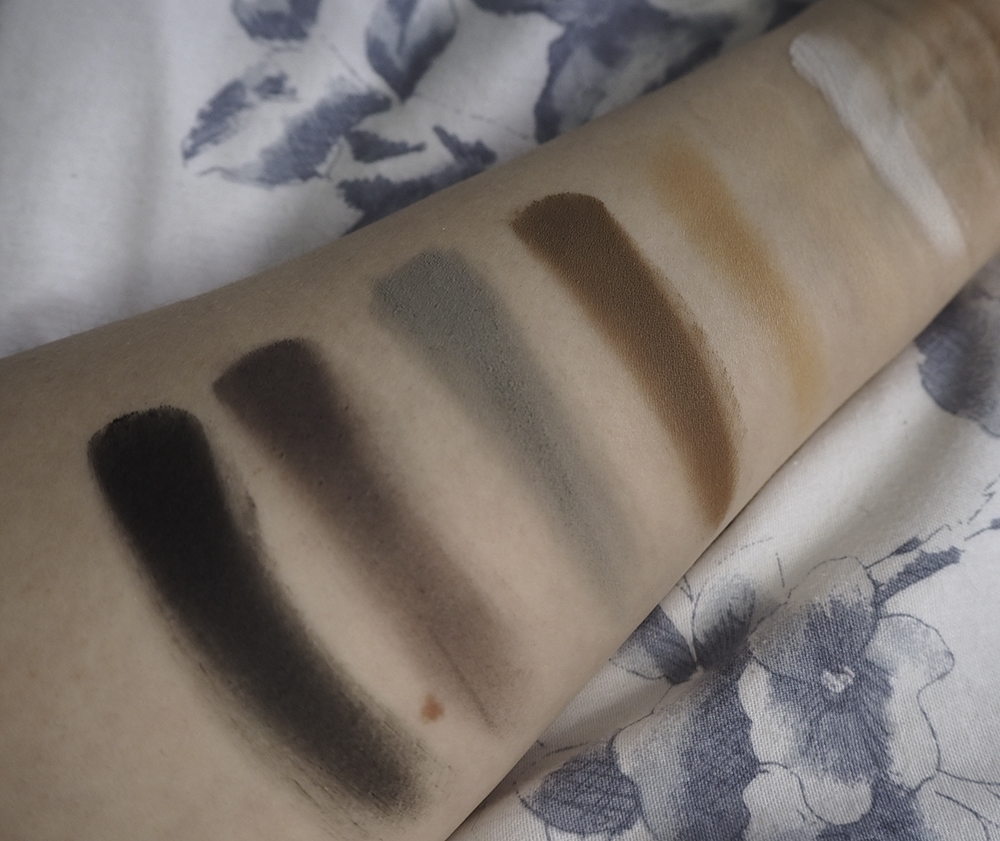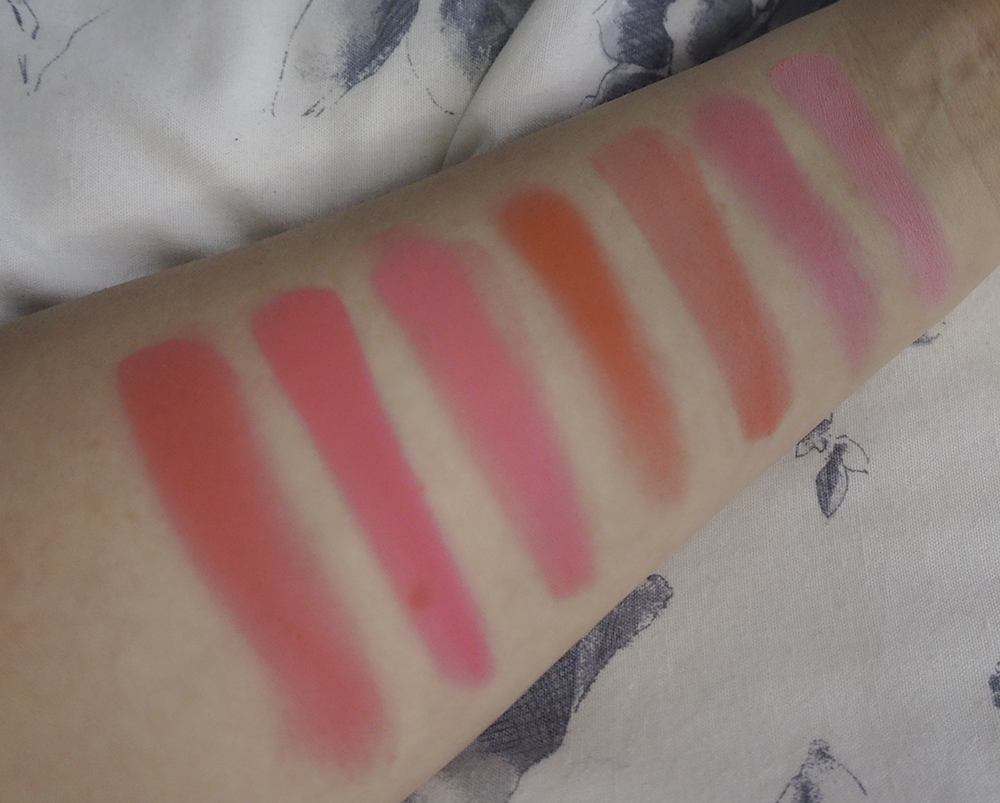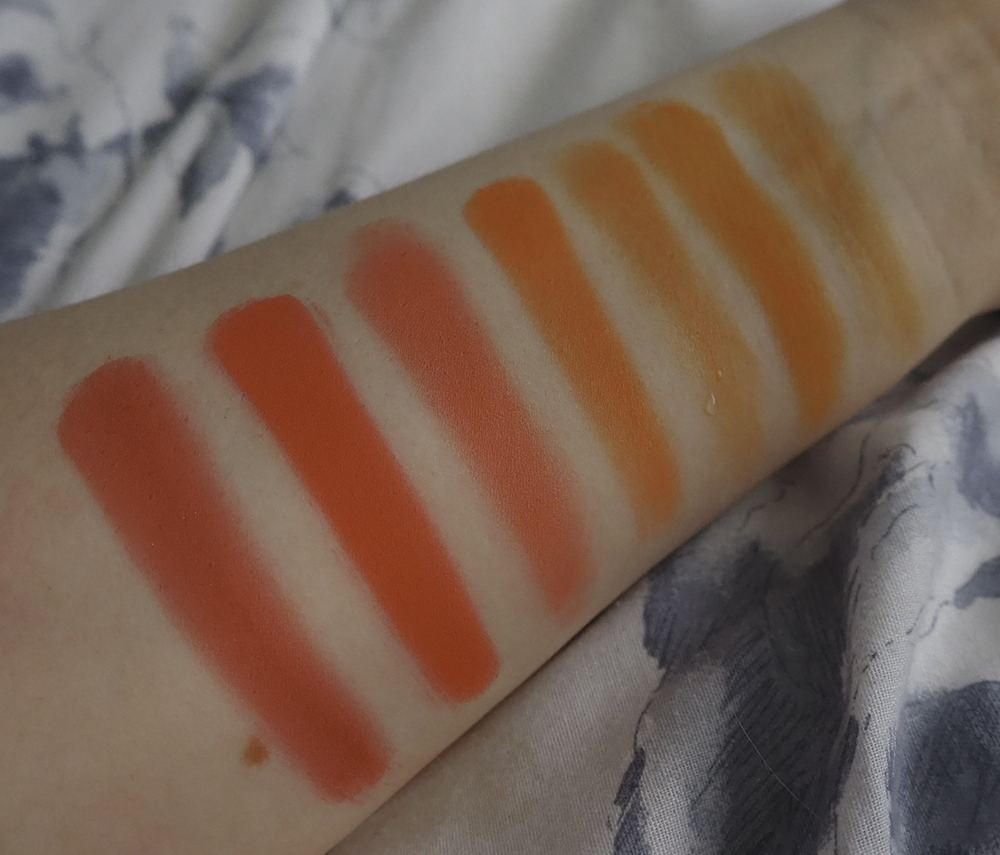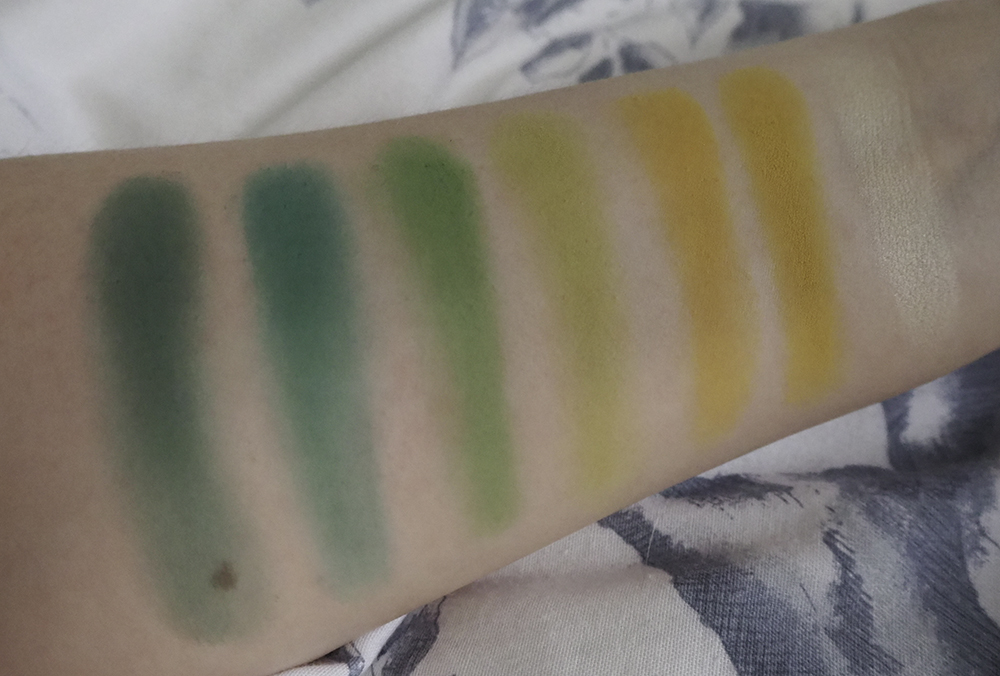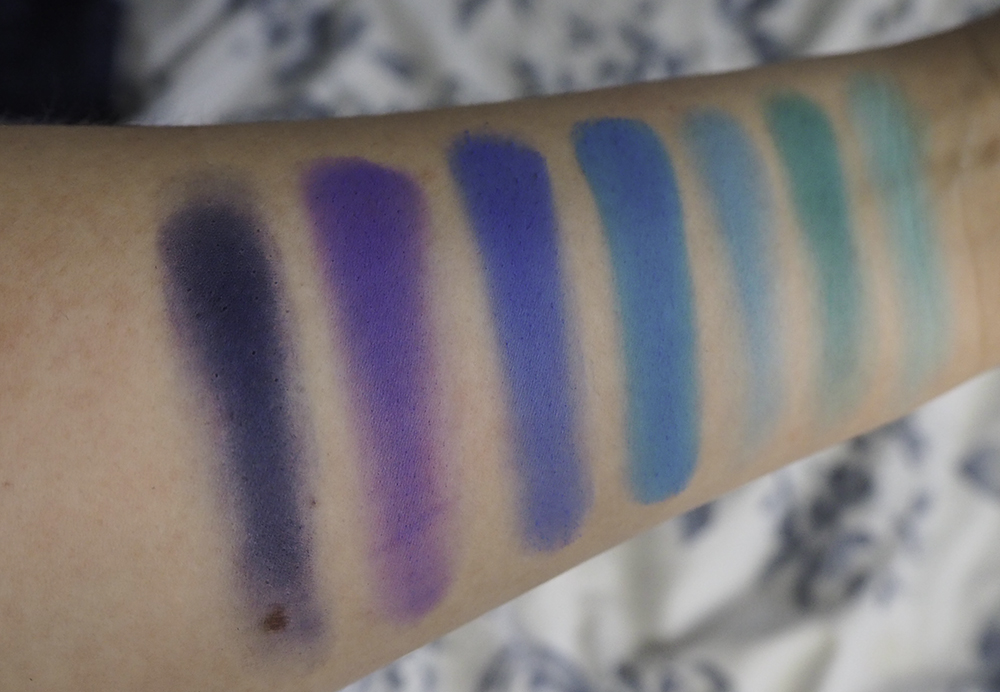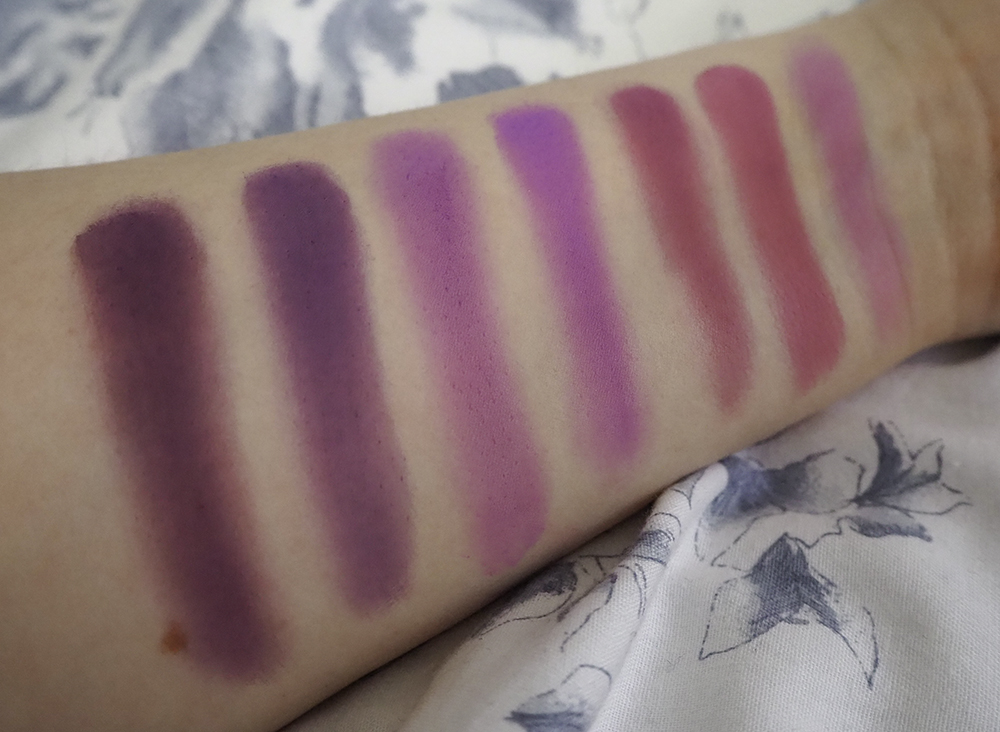 There was variation with the quality of shadows in the palette. I found the lightest and darkest shades in the palette lacked pigmentation at times. Interestingly, I found the purples and yellows swatched very well, on the whole, which isn't always the case with these shades in other palettes.
The eyeshadows have a chalky and powdery texture. This is neither a good nor bad thing but it depends on what sort of formula you like. I personally get on well with powdery eyeshadows.
However, the real test for how well the eyeshadows perform is to try them on my eyelids…
Makeup looks
I created 2 different looks with the 42-colour Beauty Bay Bright Matte Palette. For the first look, I used purples and pinks, and for the other look, I opted for the redder shades within the eyeshadow palette.
Here are the eyeshadow looks I created:
Look 1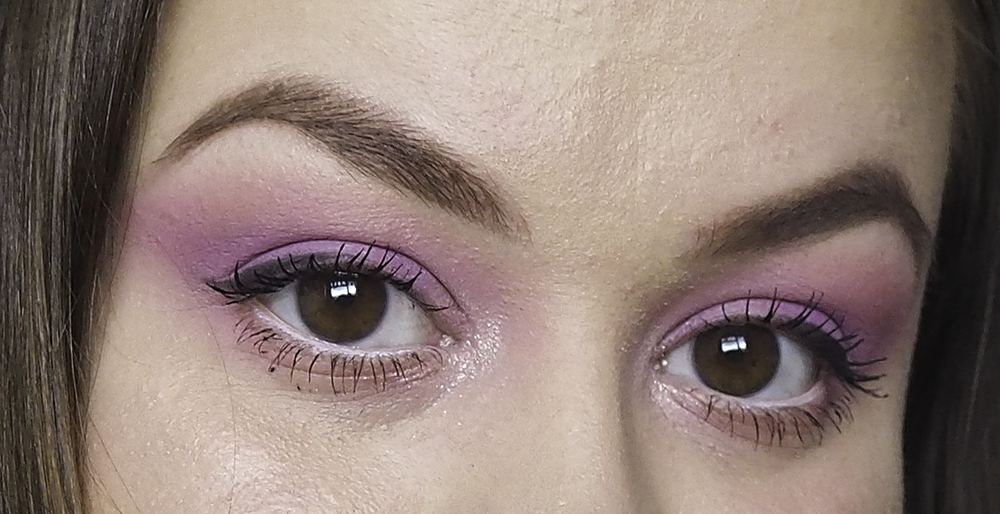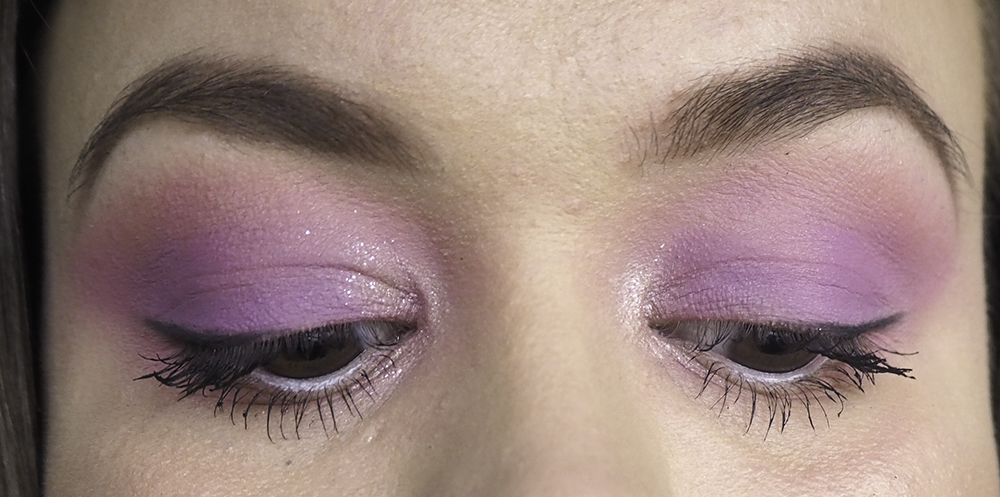 The lightest purple shadow was a little patchy and could have had more pigment. But, it was buildable and blended well, so I could add more colour, as desired. The deeper purple shade was pigmented and easy to work with.
I like this eyeshadow look as it's vibrant without being OTT. I'm not a fan of neon colours and, thankfully, these shadows aren't neon at all.
Look 2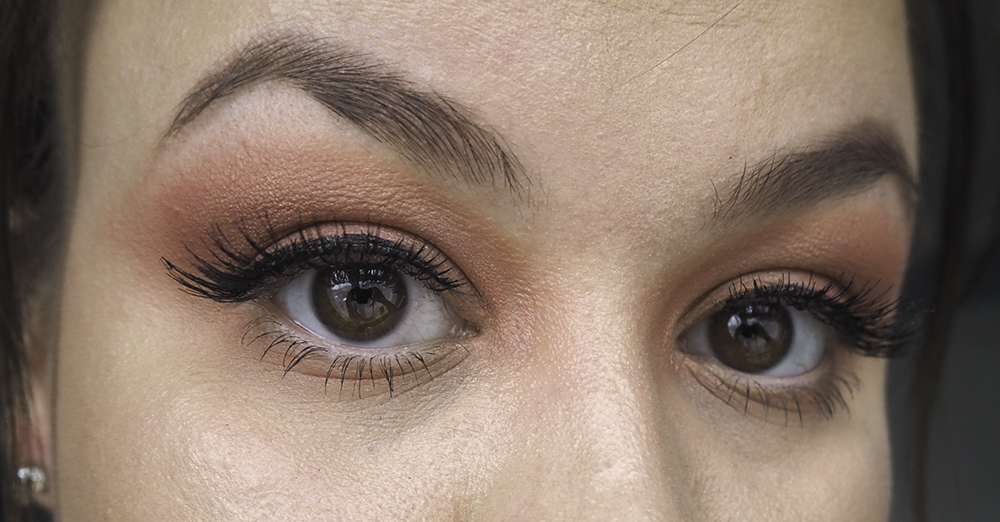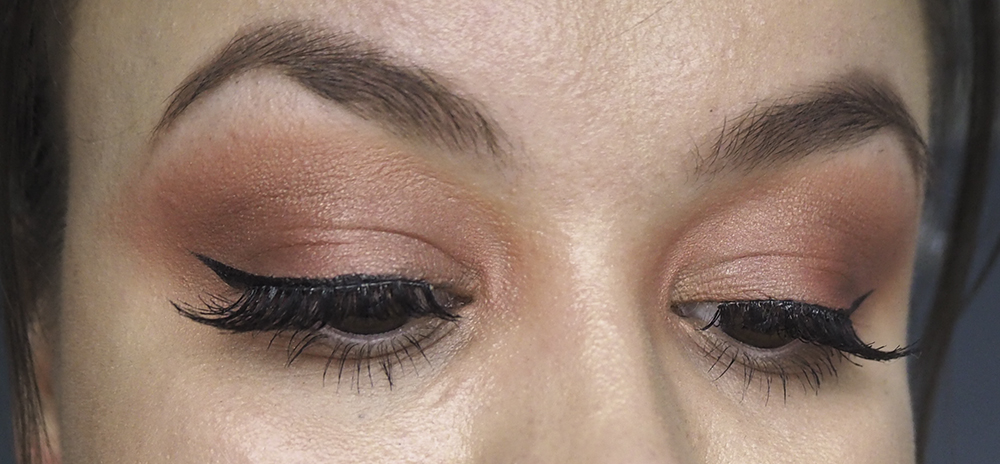 The red tones were extremely pigmented and blended out well. Building colour on my eyelids was easy and I was able to add more depth to my eyeshadow look.
I used a gold highlighter and swept it over half of my lids from my inner corner to break up the block of red colour.
My thoughts
When using the Beauty Bay Bright Matte Palette for both makeup looks, there was some fallout in the pan. It wasn't anything major and I normally find powdery shadows have more fallout.
Despite some fallout, I was impressed with how long the shadows lasted on my eyelids. There was minimal creasing and fade, which meant I had a bright look throughout the whole day.
As I mentioned above, the eyeshadows were buildable, pigmented overall and easy to work with. For £23 and for a huge range of shades that are good quality, I think the Beauty Bay Bright eyeshadow palette is a great buy. Is it the best palette I've used? No, it isn't. Could there be more consistency within the palette? Yes. But for a fun, colourful and affordable palette, I'm very happy with this purchase.
Where to buy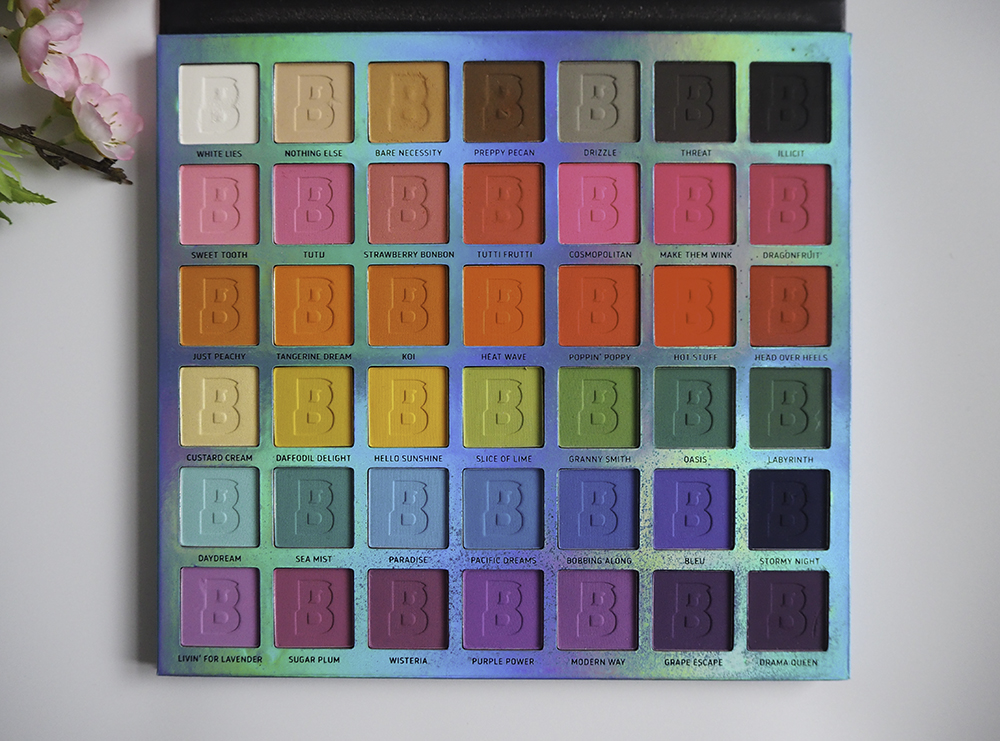 At the time of writing this blog post, the Beauty Bay EYN Bright Matte 42 Colour Palette is currently £16.10 on the Beauty Bay website. This is an absolute bargain and means each eyeshadow costs less than 50p at this price.
Normally, the rainbow eyeshadow palette costs £23.
Final thoughts
I really like the Beauty Bay Bright Matte Palette. It's a fun, vibrant and creative palette that's great value for money with shadows that have a good colour pay-off.
Rating: 4 stars
I wish there was more consistency with the quality of the shadows and it's not my fave palette but it's exceptional for the price. (My two favourite palettes are the Charlotte Tilbury Pillow Talk Instant Eyeshadow Palette and the Huda Beauty The New Nude Eyeshadow Palette).
---
Do you own a Beauty Bay eyeshadow palette? If so, how do you get on with it? I'd love to hear your thoughts in the comments below!