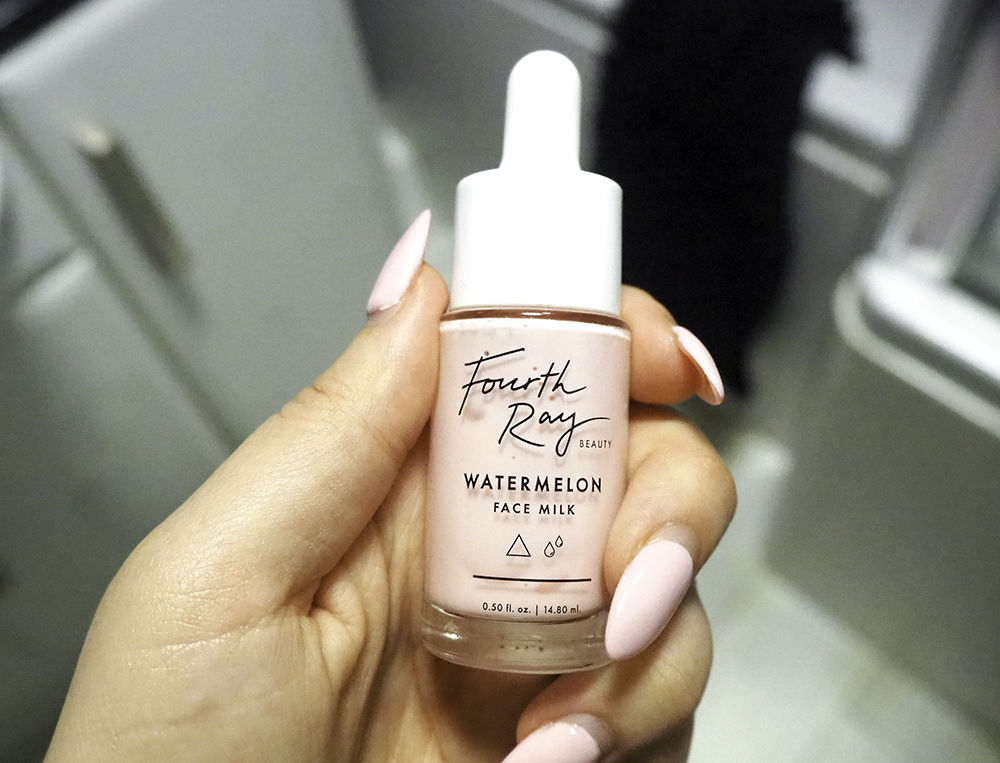 Are the Fourth Ray Beauty Face Milks just a gimmick? In short, yes, they probably are. However, that doesn't mean I don't like the face milks and here's why…
What is Fourth Ray Beauty?
Fourth Ray Beauty is makeup giant Colourpop's sister brand which creates affordable skincare products. The products all sport modern, sleek and pretty packaging and the brand is perhaps most famous for its fun, fruity and healthy-inspired face milks.
I have mentioned several Fourth Ray Beauty Products on A Woman's Confidence before including the Rose Quartz Roller, After Hours Detox Face Oil and Clarifying Tonic.
What are the Fourth Ray Beauty Face Milks?
The face milks are a collection of creamy serum-like products that are applied to the face for an added boost. As each face milk has a different theme or key ingredient, the benefits of each milk are different.
The one I opted for – the Fourth Ray Beauty Watermelon Face Milk – is supposed to be refreshing, moisturising and hydrating. It contains a mix of watermelon seed oil, bamboo milk, cucumber water and aloe.
First impressions
First things first, I love the colour of the Watermelon Face Milk. A cute baby pink always wins for me and I love the clean, chic packaging. It doesn't look clinical or boring.
One of the first things I noticed about the Watermelon Face Milk was the smell. I'm obsessed. It smells like sweet watermelon and is fresh and uplifting. It honestly smells divine.
When I applied a couple of drops into my hand, the texture of the face milk was creamy and quite thick. However, the product was very easy to work into the skin and didn't leave any milky residue.
After applying it to my skin for the first time, it felt instantly refreshed and hydrated. But, as always, I wanted to test it for longer to truly measure the effectiveness of the product.
A few months in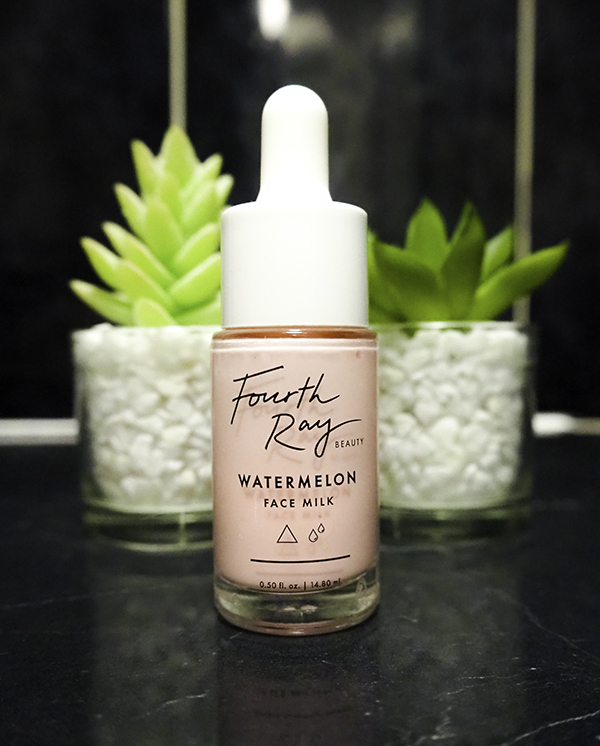 The truth is, after using the Watermelon Face Milk for several months now, my opinions haven't really changed. It still smells nice, the packaging is pretty and it adds an instant boost to my skin.
However, the product hasn't benefitted my skin in the long-term. This is why I'd call the face milks a bit of a gimmick. They're fun to use but I wouldn't say they've contributed to the overall look and feel of my skin. They remind me of face masks I've used in the past where they might feel and smell nice on the skin but don't really do that much.
One thing I'll mention, though, is that the face milks are affordable and have lasted me a while. If you're looking for a pamper night with the girls, these could prove a fun addition.
Where to buy
Retailing for a respectable $14 per milk – £10.73 – you can purchase any of the Fourth Ray Beauty Face Milks from the Fourth Ray Beauty website or the Colourpop website. You should check out some Colourpop products if you use the Colourpop website because they're bomb AF.
Final thoughts
The Fourth Ray Face Milks are cute but a bit gimmicky. I don't think you'll see any real benefits to your skin except for an instant hydration boost.
However, due to the cheap price point and the divine smell, I think the face milks deserve 3 stars. They're not a waste of money but I probably wouldn't buy a face milk again.
---
Have you ever tried a Fourth Ray Beauty Face Milk? If so, what were your thoughts on them? I'd love to hear some other opinions on them as they seem to be pretty popular!