Last Updated on 1st February 2020 by Sarah Sarsby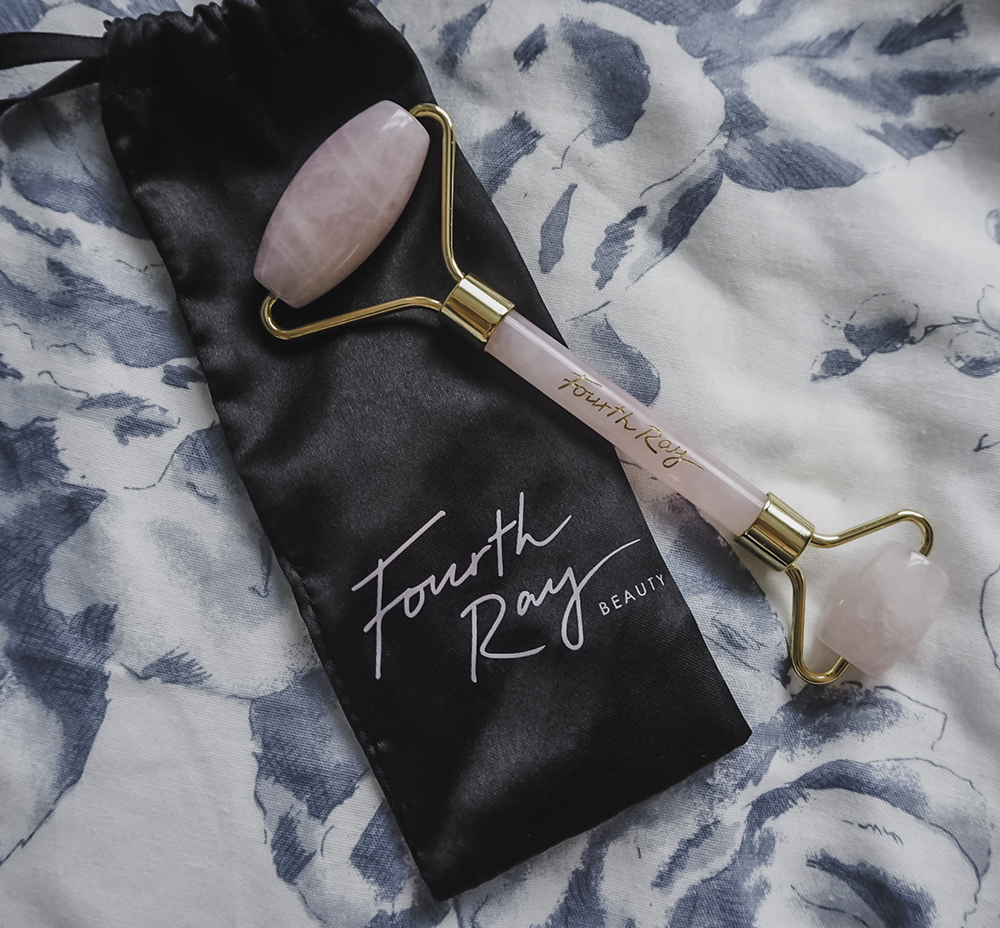 A little while ago, in my July faves, I mentioned the Fourth Ray Beauty Rose Quartz Roller. As you can probably gather by the title, I was really happy with the little facial roller and felt it added to my skincare collection.
However, I felt as though the rose quartz roller deserved a post of its own. So, in this post, I discuss the benefits of a rose quartz facial roller, how it's helped my skin and why it might make a neat addition to your skincare routine.
The Fourth Ray Beauty roller and its claims
A lot of rose quartz rollers cost in excess of £30 but the Fourth Ray Beauty one only costs $18 (around £14.50). I don't think I would've bothered buying one if it was £40 but all of the products I've tried from Fourth Ray Beauty have been fab, so I thought: why not?
Prior to purchasing the roller, I'd heard about the benefits of the skincare tool but never truly knew what its purpose was. So, here's what Fourth Ray has to say:
Made from real rose quartz, this facial roller is an essential tool to any skincare routine. A gentle massage with this roller will help cool and soothe puffiness, improve blood circulation, promote lymphatic drainage, improve skin elasticity, and relieve facial tension.

Fourth Ray Beauty
After a few months of using the roller, I can now confirm which of Fourth Ray Beauty's claims have been met.
Meeting the claims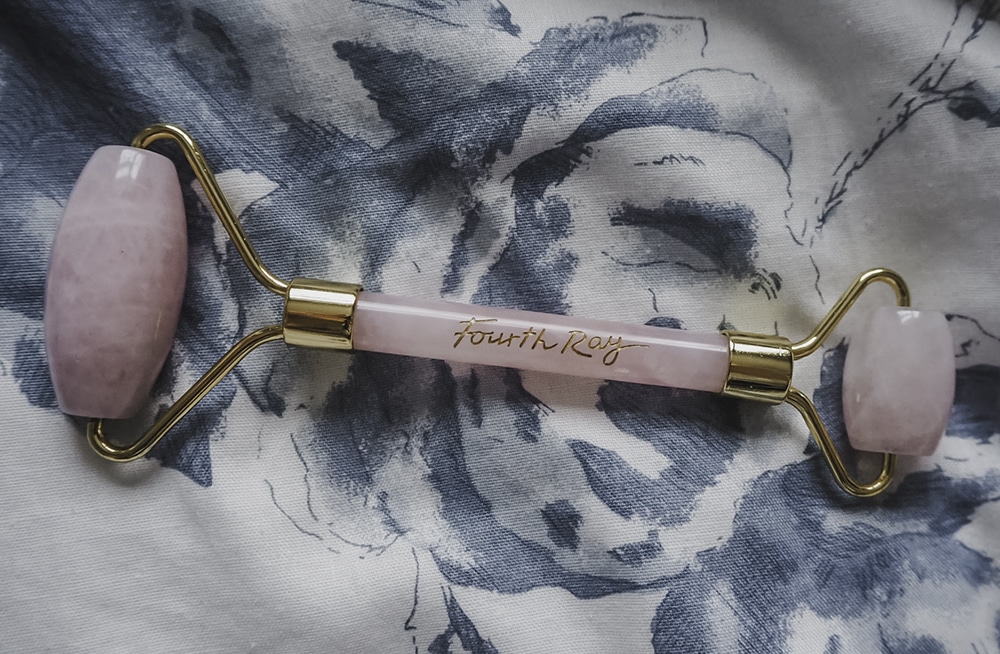 Above all, the rose quartz roller is so relaxing and soothing to use. When I massage it over my skin, it feels cool and refreshing. For this reason, it definitely helps relieve any facial tension as my skin is certainly calmer after using the roller.
Due to its cooling properties, I love using it after a workout or if my skin feels hot; I still need to try putting it in the fridge!
Personally, I don't suffer from puffy skin but given how soft it feels on my skin, I can see how the rose quartz roller would reduce puffiness. I also think the soothing feeling could help people with sensitive skin whose skin might be tense, irritated or inflamed.
As for improving blood circulation and promoting lymphatic drainage, I'm not too sure. How do you even check for these in your skin?
Finally, from Fourth Ray Beauty's claims, I'm not sure about it improving my skin's elasticity. I feel like my skin's elasticity is already good and think this benefit would be more noticeable in more mature skin types.
Added benefits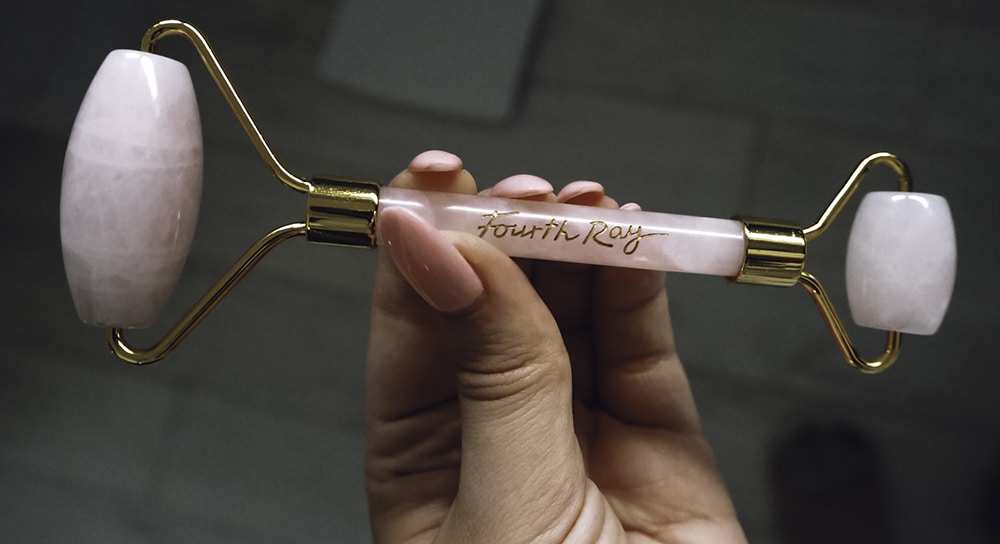 Alongside the rose quartz roller helping cool and soothe my skin as well as release any facial tension, I've found some additional benefits from using this skincare tool.
Perhaps most noticeably, the roller has helped my skincare products – like my moisturiser – get absorbed into my skin more. When I massage the roller over my face, the product feels more evenly distributed too.
I'm also pretty convinced it makes my skin look more healthy and radiant. It's either that or my Glow Recipe Pineapple-C Bright Serum, or both.
To be honest, I just like the feeling of it on my skin. It feels luxurious, calming and gentle. If my skin feels stressed, massaging the rose quartz roller over my skin makes me feel like I'm massaging the stress away.
The verdict
I like this skincare tool a lot. As much as it's not a necessity, it certainly feels great to use and helps my skin soak up all the goodness from my skincare products.
I'd recommend getting a rose quartz roller but just don't splash out like £40. It's not justifiable. Get the Fourth Ray Beauty one or trawl through Amazon for rollers under £15.
---
Would you invest in a rose quartz roller? Do you think they're a gimmick? Let me know in the comments below!