Last Updated on 17th September 2023 by Sarah Sarsby
I'm super excited to be sharing this post with you about a load of beauty products I recently got from America.
My sister recently visited America for a few months and there were plenty of products that I wanted to get from over there, so I gave her a list of items to bring back for me. She did a great job and even got me a few little extra bits!
Some of the products I asked her to get aren't available in the UK at all, whereas some are, but they are more expensive or tricky to get hold of.
This America beauty product haul contains makeup and skincare products from Tatcha, Physician's Formula, Colourpop, Drunk Elephant, Glow Recipe and Juvia's Place. I hope you like seeing what products I got!
1. Tatcha The Deep Cleanse
I'm yet to try it but Tatcha The Deep Cleanse is probably the product I'm most excited about from my America beauty product haul. I've heard nothing but wonderful things about both Tatcha and this gel cleanser. It's supposed to remove impurities and unclog pores, while leaving skin soft and hydrated.
2. Physician's Formula Super CC Color-Correction + Care CC Cream SPF 30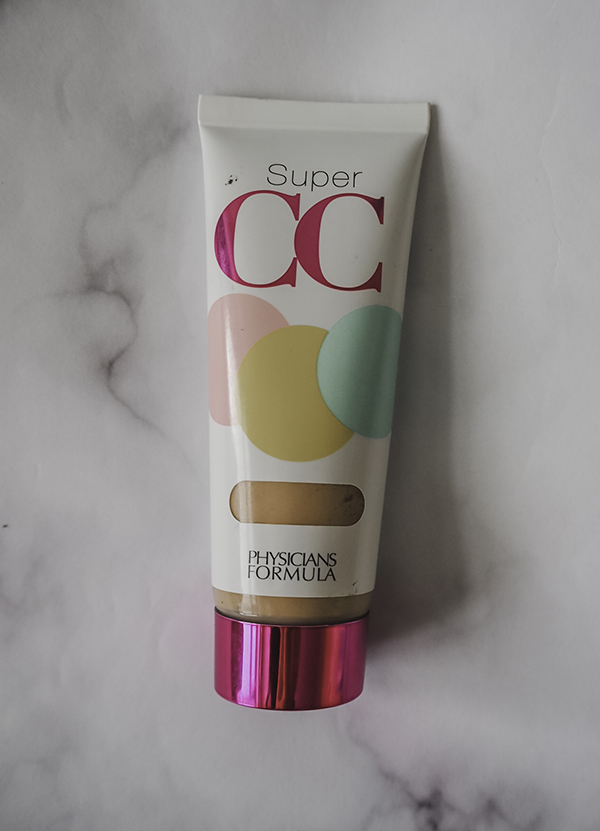 I adore the Physician's Formula Super CC Cream. It gives a poreless finish over the skin, while adding a lovely glow and radiance.
The coverage is light-medium and your skin still looks very natural while you have it on. Plus, it actually feels light on the skin, which is ideal for holidays or when it's hot outside.
I wore this CC cream in my summer makeup look and think it makes my skin look healthy and smooth. I normally get a few compliments about my skin when I wear it!
3. Drunk Elephant products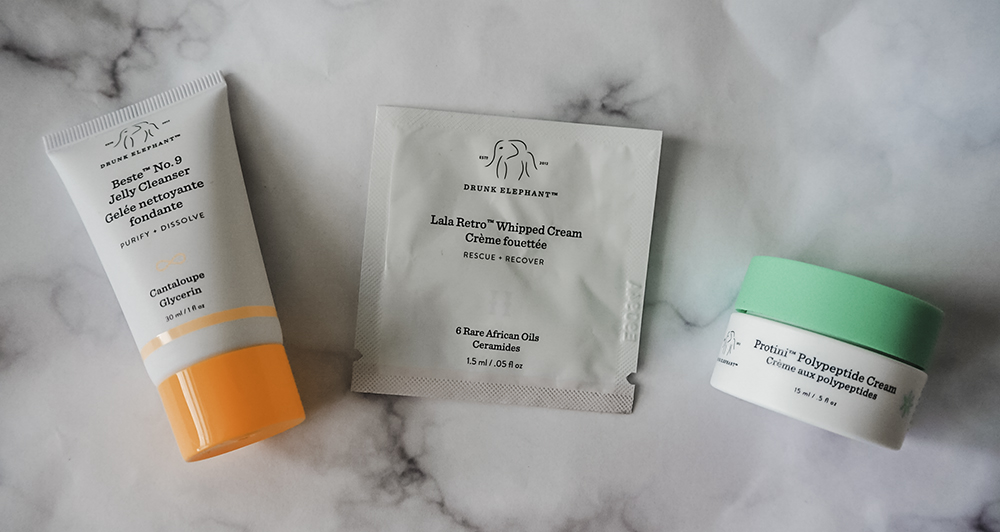 My sister bought me these Drunk Elephant products as a surprise, which was a cute surprise.
I've been dying to try the Drunk Elephant range for ages now as it's one of the most hyped-about skincare brands on the market, and now I finally have the chance to.
I haven't got round to trying any of these products yet, but here's what I got:
Lala Retro Whipped Cream
The Lala Retro Whipped Cream is a moisturiser that is supposed to leave your skin nourished throughout the day and night, leaving you with soft, supple and rejuvenated skin. I only got a very small sample of this but I'm looking forward to trying it out.
It retails for £50 for a full-size version and you can purchase it from Cult Beauty or Space NK. Not the cheapest of products, I know, but Drunk Elephant is a more luxurious skincare brand.
Protini Polypeptide Cream
The Protini Polypeptide Cream is a water-gel moisturiser that helps defend against the signs of ageing, while improving the appearance of your skin's tone, texture and firmness. I get through moisturisers pretty quickly, so I there's no such thing as having too many moisturisers!
This product retails for £57 for a full-size version and you can buy it from Cult Beauty or Space NK.
Beste No. 9 Jelly Cleanser
Drunk Elephant's Beste No. 9 Jelly Cleanser is probably one of its most famous products. The jelly cleanser is designed to remove all traces of makeup, excess oil and pollution without stripping the skin, allowing it to remain smooth, soft and clean.
I've never used a jelly cleanser before so I'm curious to see how it'll perform.
The Jelly Cleanser costs a respectable £27 and you can buy it from Cult Beauty or Space NK.
4. Juvia's Place Magic Mini Palette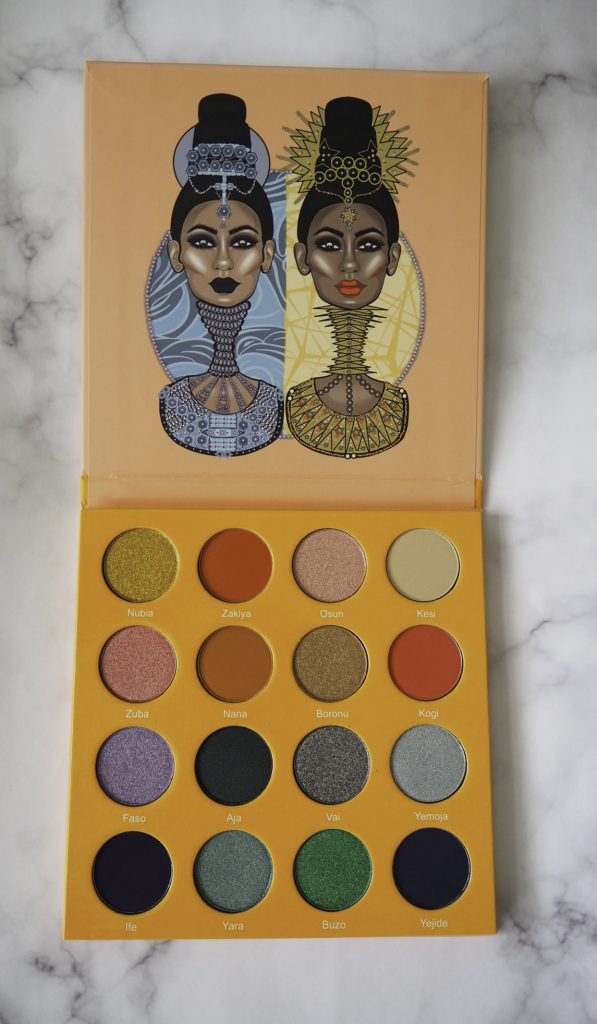 Again, another brand that I've been itching to try is Juvia's Place and I LOVE the look of the Magic Mini Palette.
This eyeshadow palette contains a mixture of 16 stunning matte and shimmery shades. Inspired by the sun and the moon, the eyeshadow palette contains an intriguing mix of cool and warm tones.
I haven't given this palette a try yet but I've seen some truly beautiful makeup looks online and the variety in shades will allow me to create a raft of makeup looks. Juvia's Place is renowned for its rich, pigmented shades and the Magic Mini Palette adds some fab new shades to my makeup collection.
At a glance, my fave shades are Nubia, Osun, Nana and Faso – the pinks, purples and golds return!
Even the packaging is interesting and shows the direction of the palette with cool and warm tones on the front.
Here are swatches from the Magic Mini Palette from top to bottom:
I can confirm that the shades swatched beautifully and were some of the most pigmented eyeshadows I've come across. Buttery, rich, pigmented and with very little fall-out.
You can get the Magic Mini Palette from Beauty Bay for £30. I know it costs a bit more than in America but I'm pretty sure this palette is worth £30!
5. Glow Recipe Pineapple-C Bright Serum
I've enjoyed using Glow Recipe's Pineapple C-Bright Serum so far and it's added a lovely glow to my skin. The consistency of the serum is quite thick and it feels luxurious when I put it on.
Apparently, pineapple is one of the best sources of vitamin C – who knew, eh? It explains why my skin looks brighter, feels refreshed and has helped me achieve a more even skin tone.
By no means the cheapest of serums, it costs £46 and can be purchased from Cult Beauty.
I'd need to try a few more vitamin C serums to make a fair comparison, but you don't need much of this product at all, which means it will last ages, so £46 probably isn't too steep for this serum.
6. Colourpop No Filter Matte Concealer

The final product in my America beauty product haul is Colourpop's No Filter Matte Concealer in the shade 'Light 10'.
Colourpop has to be one of my favourite ever brands as I've had nothing but exceptional products from the company, and its concealer is no different.
It covers up dark circles, spots and blemishes with ease, and is very easy to build up and blend out, which enables you to get the desired coverage you want. The shade is also a perfect match for my skin tone.
For a concealer that's almost as good as the iconic Tarte Shape Tape Concealer and costs a fraction of the price, I think Colourpop's concealer is amazing.
Retailing for $6.50 (£5.39), the concealer can be bought directly from Colourpop's website. International shipping is free on orders over $50 (£41), so I usually club together with a few friends to make up the shipping costs and get a few products from Colourpop and Fourth Ray Beauty.
---
That's my America beauty product haul wrapped up! What products in this caught your eye? Let me know in the comments down below