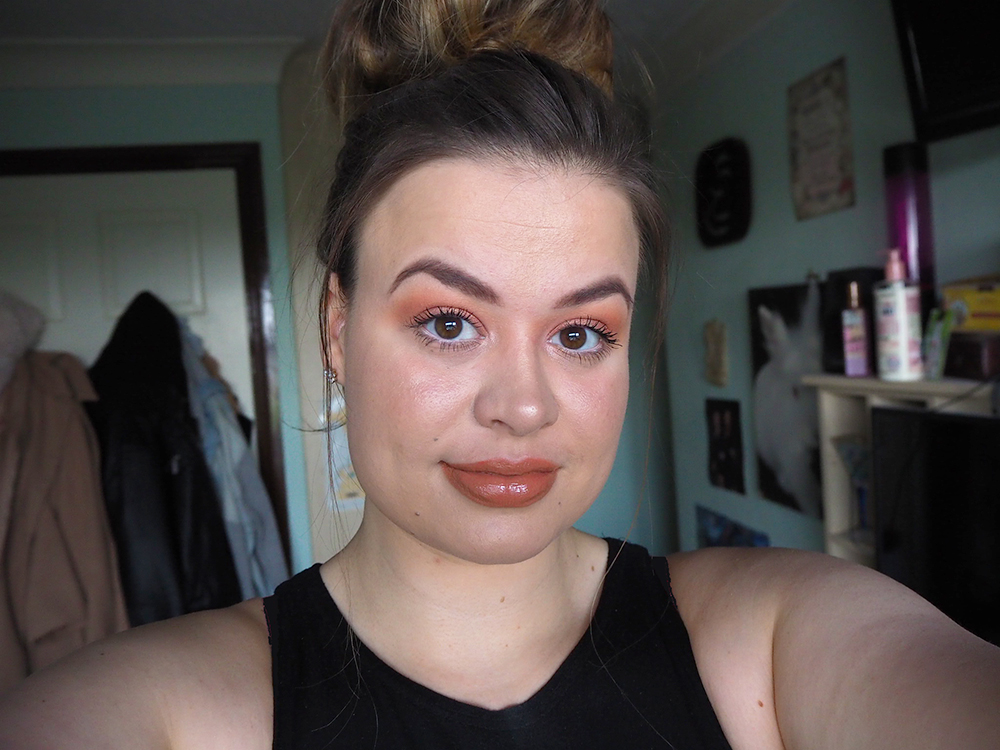 As summer draws to a close, I decided to create a cute summer makeup look to share on the blog, incorporating peach and coral tones.
This makeup look isn't too heavy and I opted for a lighter CC cream instead of a foundation for those warmer days. I think this would look great as an everyday look during the summer or while you're on holiday soaking up some sun.
It's also a more natural look, as you don't want to feel like your makeup is sliding off your face when it's hot outside.
I hope you like the look!
Products used
Face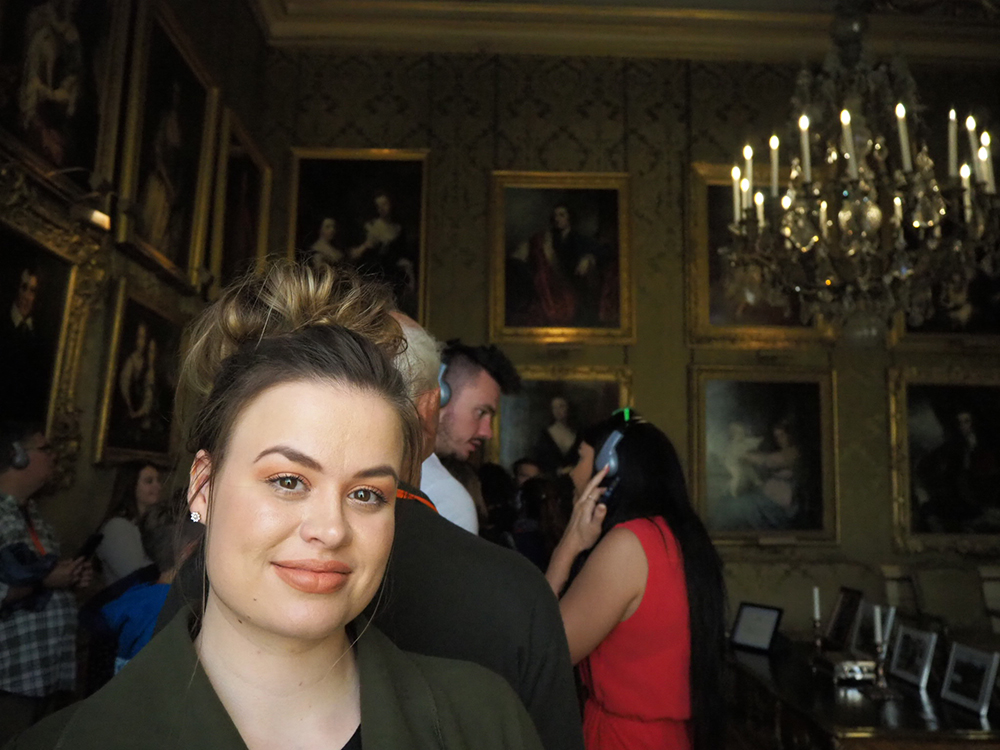 As always, I primed my face using my go-to e.l.f. Poreless Putty Primer. This helps create a wonderfully smooth base for my makeup to go on and helps my makeup stay in place all day.
Then, I tried out a new purchase which my sister got for me from America – the Physician's Formula Super CC Color-Correction + Care CC Cream SPF 30 in the shade 'Light'. I wanted to get a CC cream as they're lighter than a foundation, which is ideal for the summer.
It was my first time trying out a CC cream and I was super impressed. It covered up any blemishes or spots I had, but my skin still looked like skin, you know? My skin also looked poreless, healthy and radiant.
After the CC cream, I used the Colourpop No Filter Matte Concealer in 'Light 10' under my eyes to brighten that area. To set the CC cream and concealer, I used my trusty RCMA No-Colour Powder.
Then, I used the Soleil Tan de Chanel bronzer lightly across my entire face to add some extra warmth – after all, this is a summer makeup look! I don't normally use this much bronzer, but I thought I'd give the illusion that I'd been abroad this year…
For blusher, I went for the Tarte Amazonian Clay Blush in 'Sensual' lightly across my cheeks. This is the only blusher I own, and as much as I love it, I could probably do with getting another one for some more variety in my makeup looks.
To highlight, I used the Anastasia Beverly Hills Amrezy Highlighter. This is one of the best highlighters ever and it's a beautiful light champagne gold colour. I live for it.
Eyes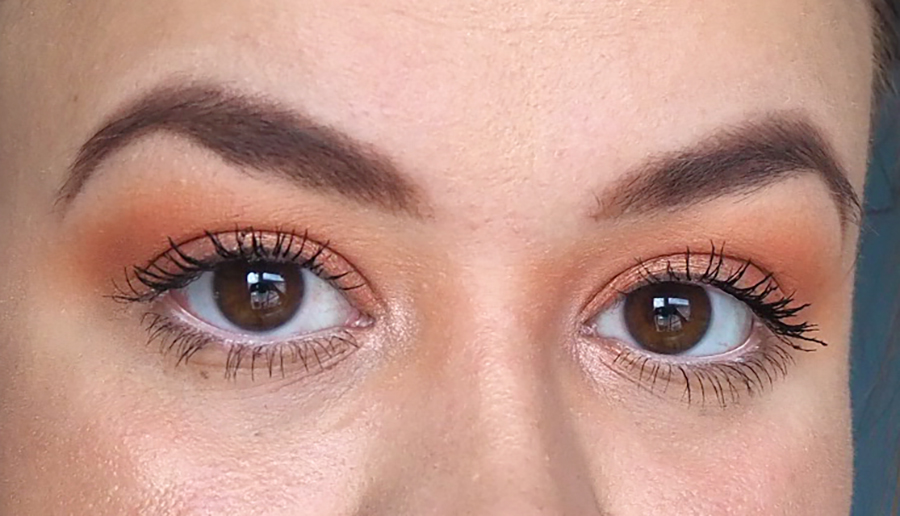 For my brows, I used the Anastasia Beverly Hills Dipbrow Gel in 'Chocolate' and then cleaned my eyebrows up with the same Colourpop concealer I mentioned above. I never bothered with cleaning my brows up with concealer before but I really wish I had, they looked way better than usual!
I used the concealer as my eyeshadow base before moving onto the Colourpop Yes, Please! eyeshadow palette. I used the lightest shadow – 'Full Zip' – across all of my lids as the base. Next, I took the shades 'Big Cocktails' and 'GNO' together on my outer corners and into the crease.
Then, I used the Huda Beauty Coral Obsessions palette and took the peachy/orangey shimmer in the bottom right-hand corner across my lids about two-thirds of the way. (Yes, I am very aware that the Coral Obsessions palette is virtually identical to the Yes, Please! palette lol).
I used the shade 'Star' from the BH Cosmetics Opalescent Palette in my inner corners and on my brow bone as a highlight. This eyeshadow works perfectly as a brow bone highlighter, I love it!
Something I do with virtually every makeup look is to use a white kohl eyeliner on my waterline – the Maybelline Lasting Drama Light Eyeliner Pencil in 'White Luster' – to brighten and widen my eyes.
To finish my eye makeup, I applied Charlotte Tilbury's Full Fat Lashes mascara in 'Glossy Black' on my eyelashes.
I rarely do makeup looks without liquid liner, but I decided to switch things up and go more natural this time.
Lips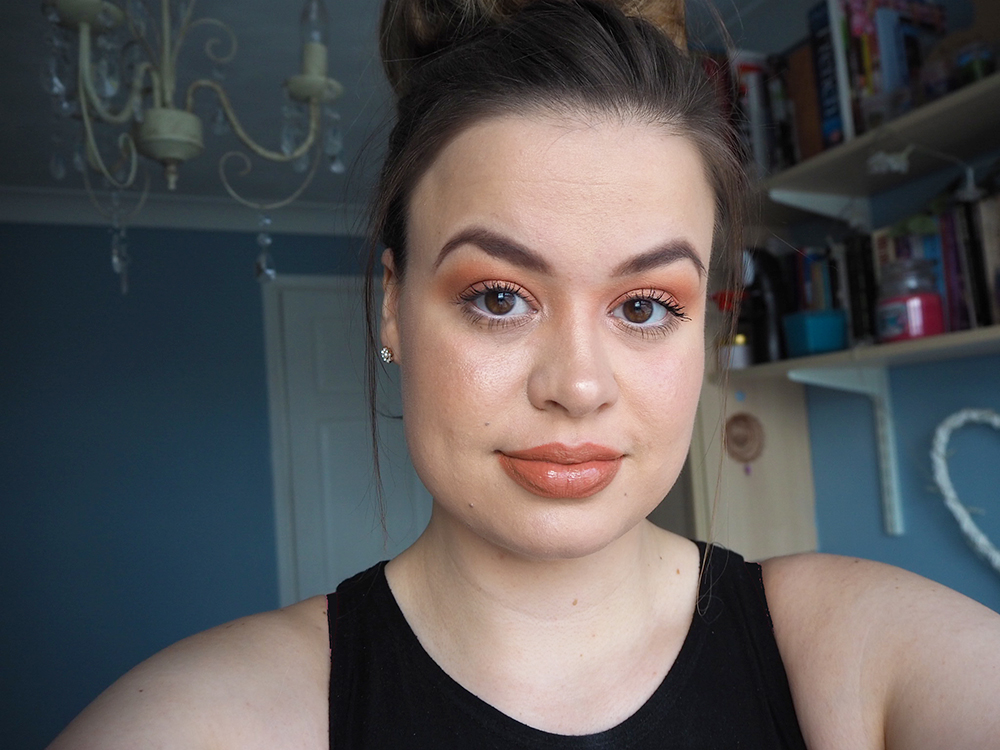 For my lips, I used the Anastasia Beverly Hills Matte Lipstick in 'Peachy' and topped it off with the very popular Fenty Beauty Gloss Bomb in the colour 'Fenty Glow'.
I loved how this created a peach lip with a very subtle and flattering glow. I normally go for browns, pinks and reds, but having a peach lip was refreshing.
To finish my summer makeup look, I spritzed the Colourpop All Star Matte Setting Spray across my face.
My thoughts on the summer makeup look
I was really pleased with how this makeup look turned out and would love to create this look again, regardless of whether it's summer or not.
As I get older, I find myself opting for more natural looks and I'm so happy with the Physician's Formula CC cream – what a find! Plus, not wearing liquid liner helped make my eyes look bigger, which is always positive.
Peaches and corals look lovely for summer, and I feel like those colours, paired with the extra bronzer, gave me a very healthy-looking glow.
---
Did you like my summer makeup look? Let me know in the comments down below