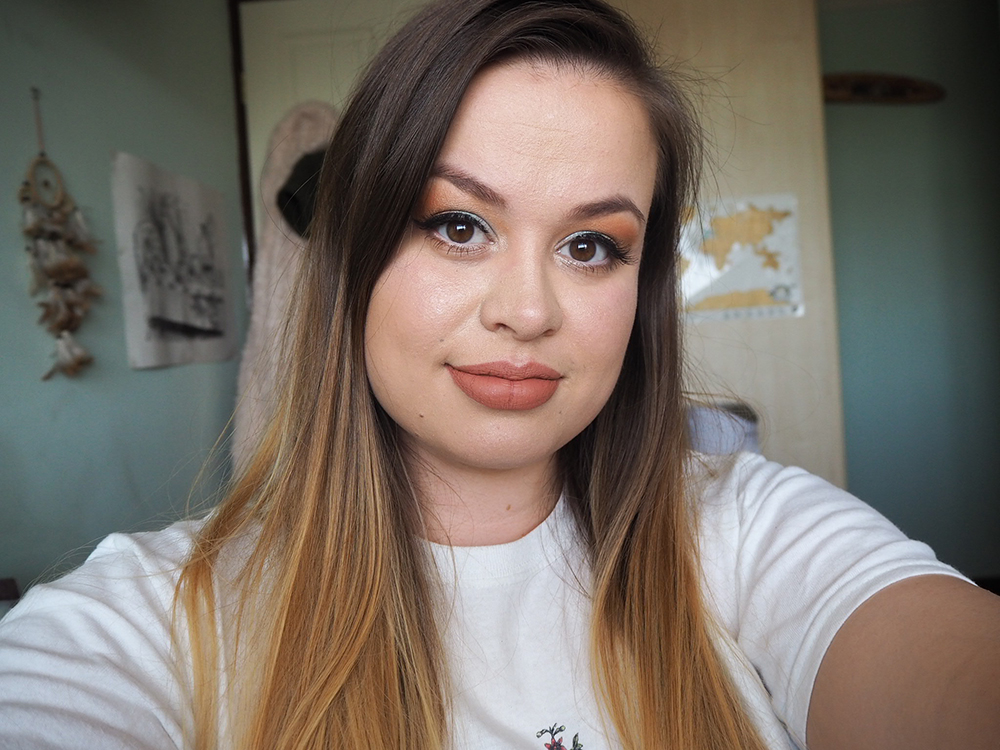 I've been dying to try out a fire and ice makeup look for ages and I finally got round to creating one with the help of my lovely sister!
The fire and ice makeup look uses a mix of warm and cool tones. Typically, this involves an eye look that has coppery tones alongside icy blue and silver colours.
In my America beauty product haul, I mentioned that I'd recently got the Juvia's Place Magic Mini Palette. It's a 16-pan eyeshadow palette that has a stunning mix of cool and warm shades, taking inspiration from the moon and the sun. I knew that this palette would be perfect for creating a fire and ice makeup look!
I got my sister to help out as she's wonderful with makeup and I knew she'd do an excellent job with this look. After showing her some inspiration online, we got down to creating.
Products used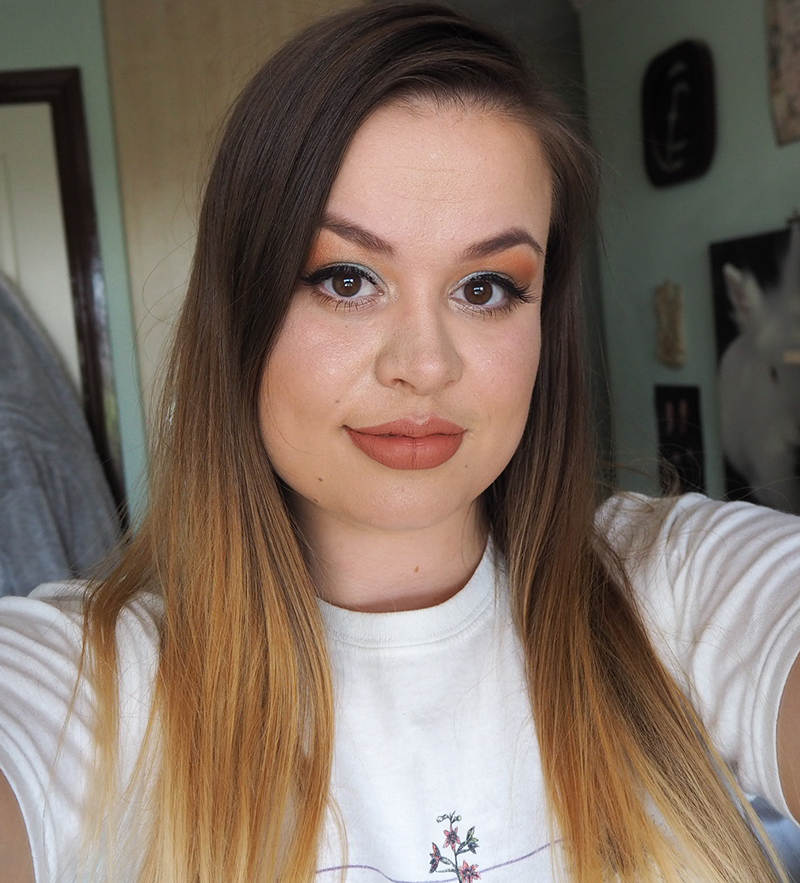 Face
For the base, I used the sell-out e.l.f. Cosmetics Poreless Putty Primer all over. For £8, this primer is incredible and at the time of writing this post, it's in stock on e.l.f.'s website. Get it while you can!
Then, I applied the Fenty Beauty PRO FILT'R Soft Matte Longwear Foundation in the shade 140 on my face. This foundation matches my skin tone perfectly so I usually repurchase when it runs out. I also used the Colourpop No Filter Matte Concealer in Light 10 under my eyes to brighten that area.
To set my base, I used my trusty RCMA No-Colour Powder all over. This powder is a dupe for the iconic Laura Mercier Translucent Loose Setting Powder and it does a great job for a fraction of the price.
After setting my foundation and concealer, I took the Physician's Formula Butter Bronzer in Light and swept it on my cheeks, around the side of my face and at the top of my forehead.
For blusher, I finally got a different one to the Tarte Amazonian Clay one. I purchased the Milani Baked Blush in Luminoso from and have been very pleased with its performance. It adds a soft peachy/pink glow to my cheeks with just a touch of shimmer, which is gorgeous.
To complete my face, I used a combination of the white shade from the Soph x Makeup Revolution Highlighter Palette and the Jeffree Star Cosmetics Liquid Frost highlighter in Frostbite on my cheeks, chin, forehead, nose and cupid's bow.
Eyes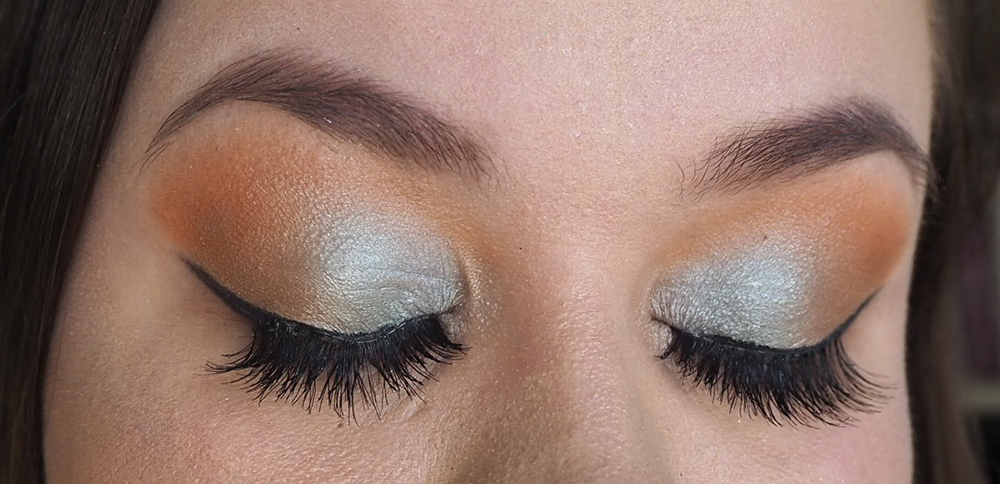 Onto my favourite part now, the eye makeup. My sister did my eyebrows and eyeshadow, so I'll talk you through what she did.
For my eyebrows, she used the Anastasia Beverly Hills Dipbrow Gel in Chocolate. She used light strokes to fill in any gaps in my eyebrows and didn't draw them on. I normally do my eyebrows heavier but I loved how my sister did them, so I will be stealing her technique.
As an eyeshadow primer, she used the Colourpop No Filter Matte Concealer in Fair 02 across my lids.
My sister used the shade Nana from the Juvia's Place Magic Mini Palette on the outer half of my eyelid and into the crease. Then, she took a deeper coppery brown shade from the Morphe 35R Ready, Set, Gold Palette in the outer corners to add depth.
After, to cut the crease, she used the light blue shimmer shade Yemoja from the Magic Mini Palette on the inner part of my lids. In the middle of my lids, she used the shade Yemoja and mixed it with the rich blue shade from the Fenty Beauty Moroccan Spice Palette called Evil Genie.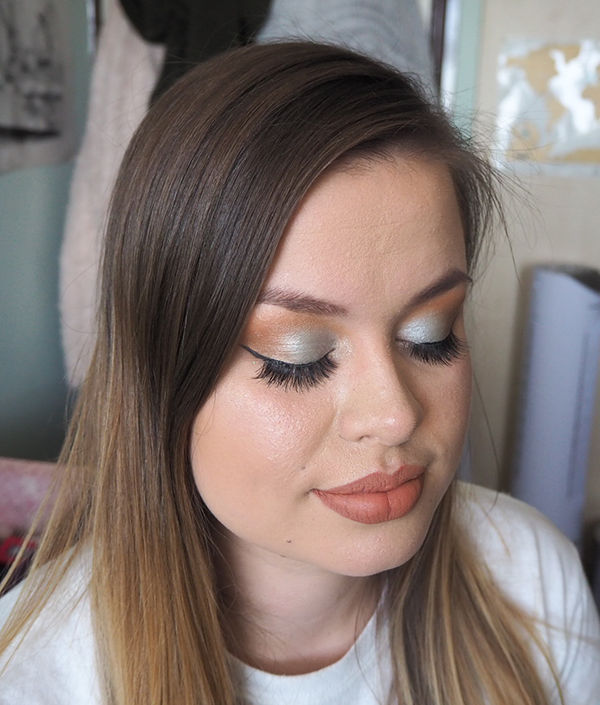 As a transitional shimmer shade, she used the Amrezy x Anastasia Beverly Hills Highlighter in the middle of my lids. This champagne gold shimmer allowed the blue shimmers to blend into a coppery shimmer seamlessly. She also used the Amrezy highlighter in my inner corners to make my eyes pop.
For the final stage of eyeshadow, she took one of the reddy/coppery shimmers from the same Morphe 35R Palette into my outer corners to allow for a cohesive blend. Now, my eyeshadow goes from light blue into copper beautifully.
Then, it was time for me to take over again.
I used the Bobbi Brown Long-Wear Gel Eyeliner in Black Ink to create my winged liner. I received this gel eyeliner as a birthday present and adore it. It isn't quite as sharp as a liquid liner or eyeliner pen but gives a very soft, neat edge. I've also found it easy to use.
Then, I used my trusty Maybelline Lasting Drama Light Eyeliner Pencil white kohl liner in White Luster in my waterline to brighten and widen my eyes. I also coated my lashes with the Lancôme Hypnôse Mascara in Noir Hypnotic to prepare for eyelashes.
To complete my eyes, I applied the Red Cherry Lashes in style #415 (Ivy). Red Cherry Lashes are fab, easy to apply and cost around £4, so I'd thoroughly recommend them!
Lips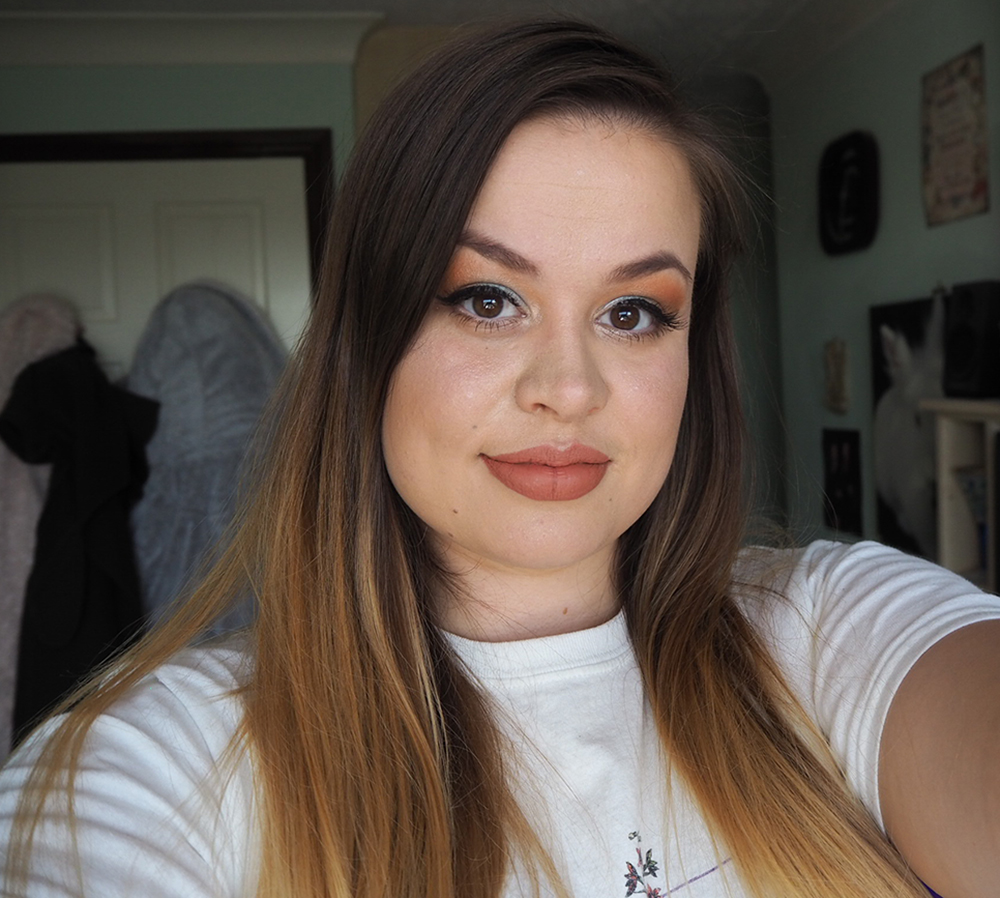 For my lips, I used the Milani Color Statement Lipliner in the colour Spice. This is a true medium brown and it complements a lot of the lipsticks in my makeup collection.
Then, I applied the Anastasia Beverly Hills Matte Lipstick in Peachy. It's an incredibly versatile shade and it also appeared in my recent summer makeup look too, which I was really happy with.
Finally, I used the ICONIC London Prep-Set-Glow in Original to keep my fire and ice makeup look in place all day.
Final thoughts
I love this makeup look so much and never would've expected the warm and cool tones to work so well together. I particularly enjoy the light blue shimmer shade and I don't think I've ever used a shade like it before.
This makeup look falls more on the glamorous side so it would work well for an evening meal, a night out or a party. But, you could probably get away with it in the daytime if you're extra (like me).
---
What did you make of this fire and ice makeup look? Is it a look you'd try? Let me know in the comments below!