Lush Fresh Face Masks

are 100% some of the best – if not the best – face masks I've ever used. They're really pampering, full of yummy ingredients, have a great variety and most importantly, they actually work.
Although I don't massively suffer from problematic skin, besides it being too oily, it's important to take care of it, give it a bit of TLC and a boost from time to time. I particularly like Lush's Fresh Face Mask collection because you need to keep them in the fridge, so when you put them on they feel cool, soothing and refreshing.
The ingredients are all natural too, so you don't need to worry about putting unnecessary or harsh chemicals on your skin.
They're priced at £8.50 per face mask and while this isn't the cheapest, they will last you at least 5 uses and are more luxurious face masks, so I'd say they're definitely worth the money.
In this post, I share my thoughts on which Lush Fresh Face masks I like the best and which ones I'm not fussed about or didn't really do anything for me. I will rank them from best to worst and also provide individual descriptions and how I felt each one worked for me.
I understand that some of the masks just aren't for my skin type and would be amazing on somebody else's skin, but I hope this provides a bit more insight into the collection and inspires you to try one out because they are great.
1. Don't Look At Me

This was a pretty easy number one for me because while I really liked using a lot of the face masks, this one just has everything and it looks incredible. I mean look at it, it's bright blue!
Don't Look At Me is an exfoliating and nourishing face mask and has refreshing and rejuvenating lemon juice, protective and nourishing Murumuru Butter, uplifting and refreshing grapefruit, and moisturising and smoothing Organic Silken Tofu.
I don't know what it is, but this one just does it for me. It really did exfoliate my skin and left it feeling brighter, softer and refreshed. I visibly could see it looked brighter and the lemon and grapefruit really did wonders for leaving my skin feeling refreshed afterwards.
This, for me, is what a face mask should be. It gave my skin a boost, took away any bad stuff, while being totally pampering at the same time. It is hands down the best face mask I've ever used and I will 100% repurchase this one.
2. Brazened Honey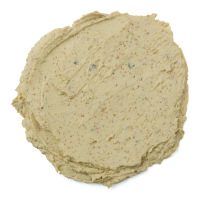 What a great face mask, I really enjoyed using this one.
Brazened Honey "refreshes and detoxifies" your skin and has warming ginger, refreshing and rejuvenating lime juice, and cleansing and anti-inflammatory fennel as its main ingredients.
I'd also like to add that this feels exfoliating as well. It definitely refreshes and detoxifies and my skin always felt like a dream after I'd used this. It also smells delicious and is equally as satisfying to put on, so this doubles up as pampering and effective, which is literally what I look for in a face mask.
This was easily one of my favourites and I feel like this really does what it claims to and really helped give my skin a boost.
3. Oatifix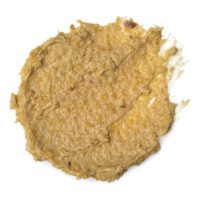 One of the ones that surprised me the most out of the bunch, I really enjoyed this one.
Oatifix "hydrates, exfoliates and treats" the skin and incorporates soothing and anti-inflammatory oatmeal, conditioning and restoring Organic Illipe butter, nourishing banana, and sweet and soothing vanilla.
I was advised by one of the Lush employees that this one wouldn't be suitable for oily skin and I 100% disagree as I had no problems with this one. I wouldn't really describe this as exfoliating, but it's definitely nourishing and hydrating.
First of all, this smells amazing, really banana-y, vanilla-y and sweet. It smells like something you want to eat and slather all over your face. This one has the best smell out of the Fresh Face Masks.
It also feels incredibly nourishing and soft when you put it on. It almost melts into the skin and it's so satisfying. For this reason, it's the most pampering out of the bunch and is a great mask for when you want to treat your skin. I feel like this would be great for dry skin or during winter, when your skin is exposed to colder weather, harsher breezes and drying central heating.
I never expected this to be one of the top three, but I really loved using it.
4. Cupcake

This smells incredible and it was just as enjoyable to use.
Cupcake is described as a cleansing and clarifying chocolatey treat, which I couldn't agree more with, and includes cleansing and softening Rhassoul Mud, protective and nourishing Linseed, softening and uplifting cocoa powder, and vanilla.
One of Lush's employees said that this is great for teenage skin or for problematic skin and that I wouldn't really see the benefit of using it as my skin is, generally, very clear. However, I really don't agree as the benefits I got from using this were nothing to do with problematic skin.
Firstly, I love the smell. I mean, who doesn't like chocolate? It just smells delicious, which is an automatic plus for me.
Interestingly, I would say this one had the most different texture out of the Fresh Face Mask collection as it was a bit rougher and needed a bit more work to spread out over the skin. I don't think this is a bad thing, but, it did mean taking it off required a bit more scrubbing afterwards.
I really liked the feel of this on my skin and it felt so soft and nourished after using it. So, this is a great, pampering and delicious face mask that I'd thoroughly recommend for anyone.
5. Cosmetic Warrior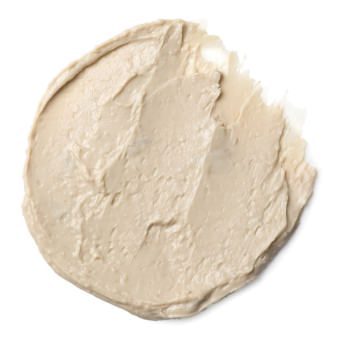 This one came as a bit of a surprise to me as I didn't expect to like it so much.
Cosmetic Warrior "Combats troublesome spots, cleanses and cools the skin" and features cleansing garlic, enzymatic cleansing grapes, moisturising and antiseptic honey and antibacterial tea tree oil as its key ingredients.
Yeah, so this one doesn't smell amazing. To be honest it reminded me a bit of headlice because of the tea tree oil. But when I put it on, it did feel immediately very calming and soothing, and not just because it was cold. I really felt like when this was on, it was soothing my skin and drawing out all the bad shit, which I loved.
I actually did use this when I had a few spots and thought it would be a great way to test out if it gets rid of spots and it seriously did, so it holds true to its claims.
For me, this is the perfect face mask to combat skin problems and give it a deep cleanse, while leaving it feeling refreshed at the same time.
6. BB Seaweed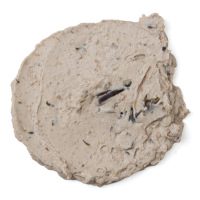 A pretty mediocre one, I wasn't blown away by it.
BB Seaweed is described as softening, calming and gently exfoliating face mask. Its key ingredients include strengthening and revitalising seaweed, moisturising and antiseptic honey, soothing and toning rose, and soothing aloe vera gel.
Besides leaving my skin feeling reasonably soft, I wouldn't say this was calming or exfoliating. It's not that this face mask is bad, it just didn't do anything for me and I wouldn't rush to buy this again.
Credit due where credit's due, though, using seaweed in a face mask does seem pretty cool and innovative, so I did like that about it.
One unrelated thing I'd like to point out is that Lush's caption for this one on its website is "Be shore of yourself," which I enjoyed while simultaneously being jealous about because I can never come up with good puns like that.
7. Catastrophe Cosmetic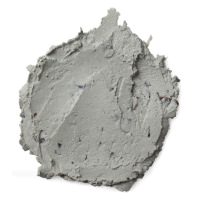 Not to be confused with Cosmetic Warrior, Catastrophe Cosmetic is meant to be calming and moisturising while protecting the skin from damage. Its main ingredients are protective and soothing blueberries, Calamine Powder, soothing and calming Chamomile Blue oil, and soothing and softening Irish Moss Gel.
For me, this face mask is pretty forgettable and I wouldn't buy it again simply because I didn't feel as though it did much. It smells pretty good and it did leave my skin feeling soft afterwards, but so do a lot of things.
This also dried on differently to I expected, almost chalky. I don't know, I wasn't a fan and I definitely wouldn't repurchase.
8. Rosy Cheeks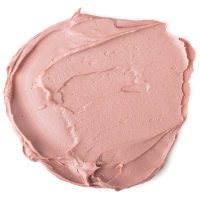 Meh, this one was average and I expected a bit more.
Rosy Cheeks is supposed to "Soothe skin from cheek to cheek" and has restorative and balancing rose oil, calming Calamine powder and cleansing and absorbent Kaolin in it.
When I put this on at first, I was like ahhh this is so soothing and calming, I can't wait to feel pampered. But it felt warm on my skin after a while. It was weird. It reminded me of one of those cheap £1 heating mud face masks and not in a good way. I didn't feel like that's what it should be doing because I associate rose products with being cooling and calming, which left me feeling confused.
I also didn't find this particularly soothing or calming, so this didn't do well in any area for me.
---
Overall, I really like Lush's Fresh Face Mask collection and there are some real gems in there which everyone should check out. For how long they last, what's inside and the price, I'd say they're definitely worth the money and the face mask diversity means there will definitely be one for you in there.
Have you tried any Lush face masks? If you have, which ones are your favourites and least favourites? Let me know in the comments down below.