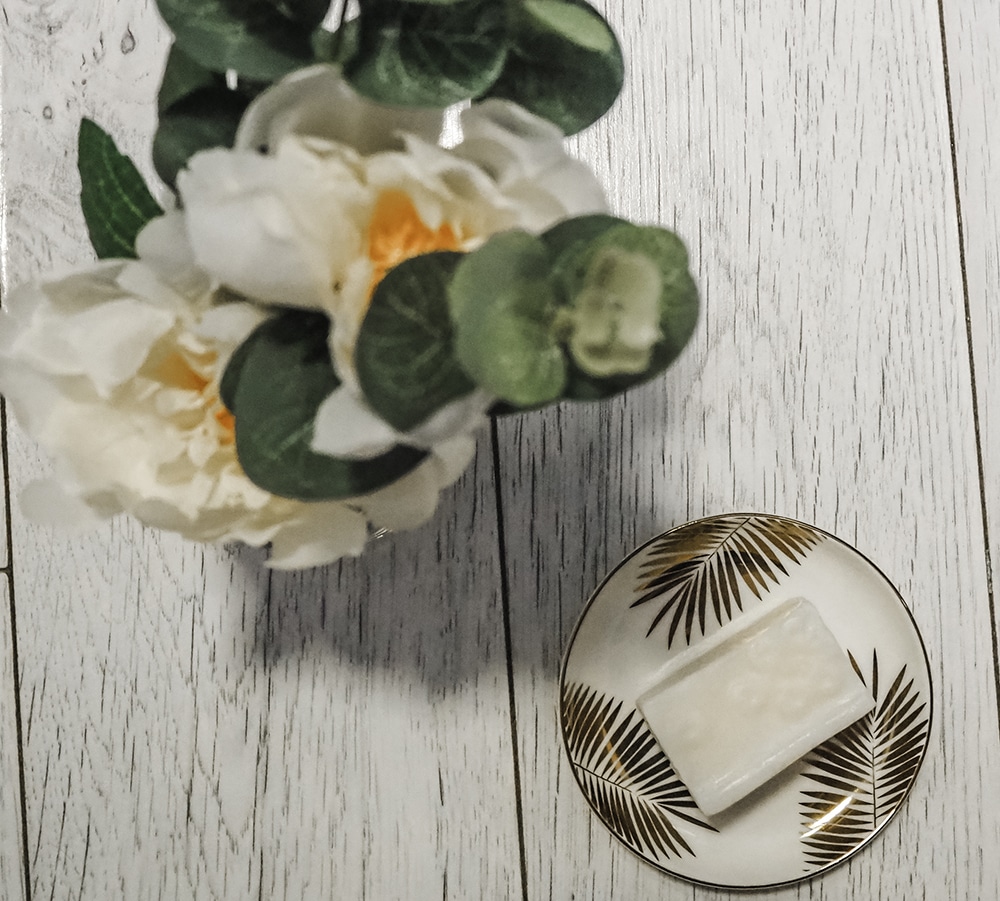 For today's post, I'm reviewing Lush's solid deodorant bar called Aromaco, which is a more environmentally-friendly and natural alternative to spray deodorants.
I bought this deodorant bar in an attempt to start making some more eco-friendly switches in my daily life. This includes using a Lush shampoo bar and conditioner bar.
Aromaco is supposed to prevent sweat while keeping you feeling fresh and clean. My thoughts are, if you can make a better switch for the environment and the product is still high-quality, why not make the change?
Here's how I got on with Lush's solid deodorant.
The claims
When I went into Lush and spoke to an employee, she said the deodorant bar is closer to a traditional roll-on deodorant than anything else.
It contains absorbent sodium bicarbonate and witch hazel to help you keep dry with anti-bacterial chamomile vinegar and cooling, fragrant patchouli to keep you smelling sweet.
Aromaco is essentially a roll-on without the packaging and you rub the balm under your armpits (which must be clean and dry) to keep sweat away.
First impressions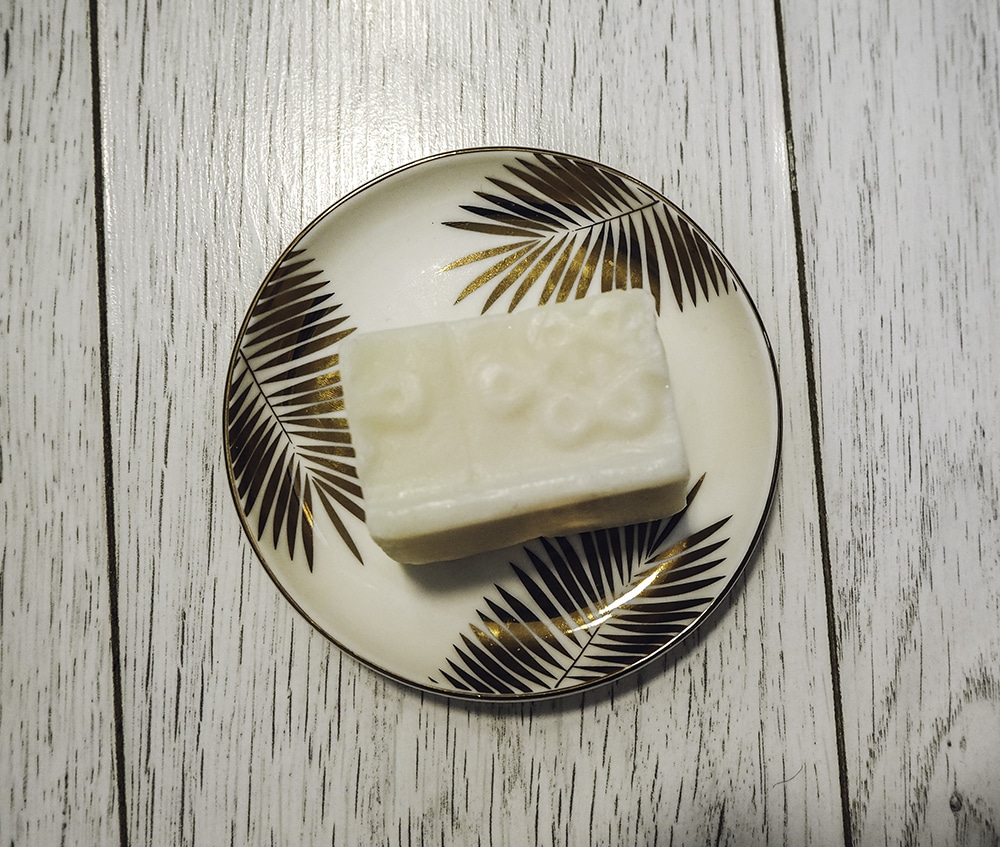 I'll be the first to admit I was sceptical about this deodorant. I never got on with roll-on deodorants in the past nor did I particularly enjoy them. My sister told me about solid deodorants and she was right about Lush's shampoo bar, so I decided to give Aromaco a chance.
My first impression is that it smelled fresh and clean. The scent isn't overpowering at all but the patchouli oil gives it a relaxing, earthy aroma, which I enjoy. I want my armpits to smell fresh, so the scent seems appropriate for its usage.
Rolling it on was simple and quick. The best way for me to describe the deodorant bar is like a waxy balm, so it melted into my armpits. It's a different sensation to spray deodorants but it was very gentle.
Tip: Sometimes, the solid deodorant can get a bit dry, which can tug a bit on your skin, so simply scratch a very small layer off to get the bar smooth again before rolling under your armpits.
Okay, okay, so it smells nice and is gentle to apply, but did it prevent me from sweating?
Yes. I was really surprised at how effective it was at preventing sweat. I'm not somebody who sweats a lot but it was nice to know this natural deodorant alternative stopped me from sweating.
One month in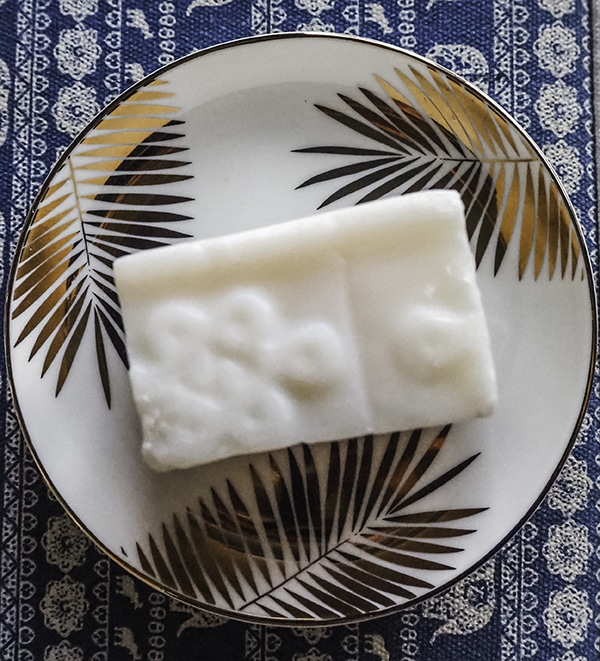 Lush is awesome for giving you samples (and who doesn't love free samples?) and I received a fairly small bar. I vividly remember thinking this would barely last two weeks.
How wrong I was.
I'm actually still using the sample bar. Admittedly, I do sometimes use my spray deodorant, just for the sake of using it up, but the sample has lasted me about a month with quite a lot left to use! This impressed me as I get through spray deodorants pretty quickly.
Here's the deal: Is it as good as preventing sweat as a spray deodorant? In my experience, not quite (but it is marginal). But if I do sweat, it actually smells good. I know that sounds weird but my sweat just smells like Aromaco. For me, this is a plus because then I don't ever have to worry about smelling bad.
I've also really enjoyed the gentle sensation of the solid deodorant. I sometimes find spray deodorants quite drying but this one keeps my armpits soft.
Yet again, Lush has surprised me with another eco-friendly alternative to popular products which has turned out to be very effective.
Where to buy
So, considering Aromaco is a Lush product, it's a no-brainer that you can only purchase it from Lush.
Lush sells the deodorant bar according to its weight at a price of £6.50 for 100g. I know this might seem like a lot, especially compared to traditional deodorants, but considering I'm still on my small sample, I can confirm that Aromaco will last you for ages.
Final thoughts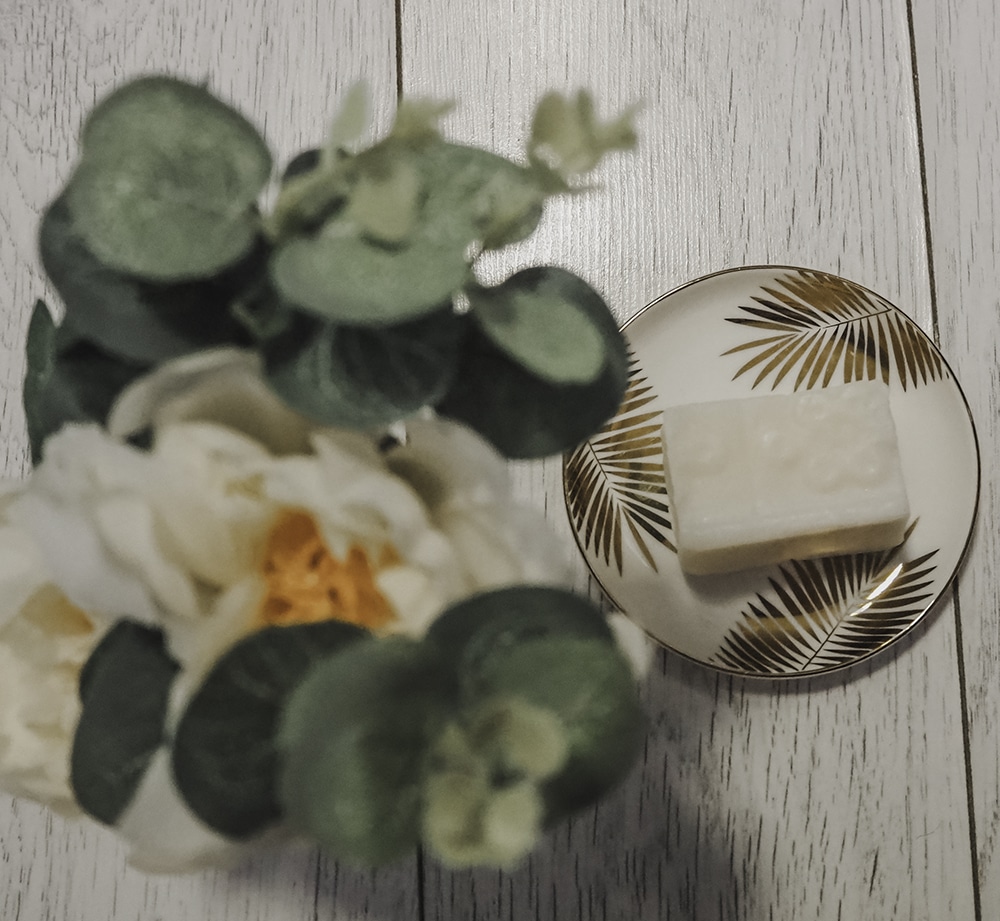 I was pleasantly surprised by my experience of using Aromaco and love the eco-friendly alternative to traditional deodorants. So much so, that I've purchased a full-size version of it (which you can see in the images on this post). I will definitely make the switch to this natural deodorant going forwards once my spray deodorants have finished.
For those of you that are looking for environmentally-friendly or natural products, Lush's solid deodorant is a great investment. For those of you that aren't so fussed, it's still a great deodorant that will prevent you from sweating. Even if you do sweat, it'll smell like the earthy aroma of the bar!
I can't see what's not to like.
Rating: 4.5 stars
I've given Aromaco 4.5 stars as opposed to 5 because it's not quite as good as preventing sweat as spray deodorants but considering its other gleaming qualities, I think the solid deodorant bar is wonderful!
---
Have you ever used a deodorant bar? If so, how did you get on with it? Let me know your thoughts in the comments