Last Updated on 18th October 2023 by Sarah Sarsby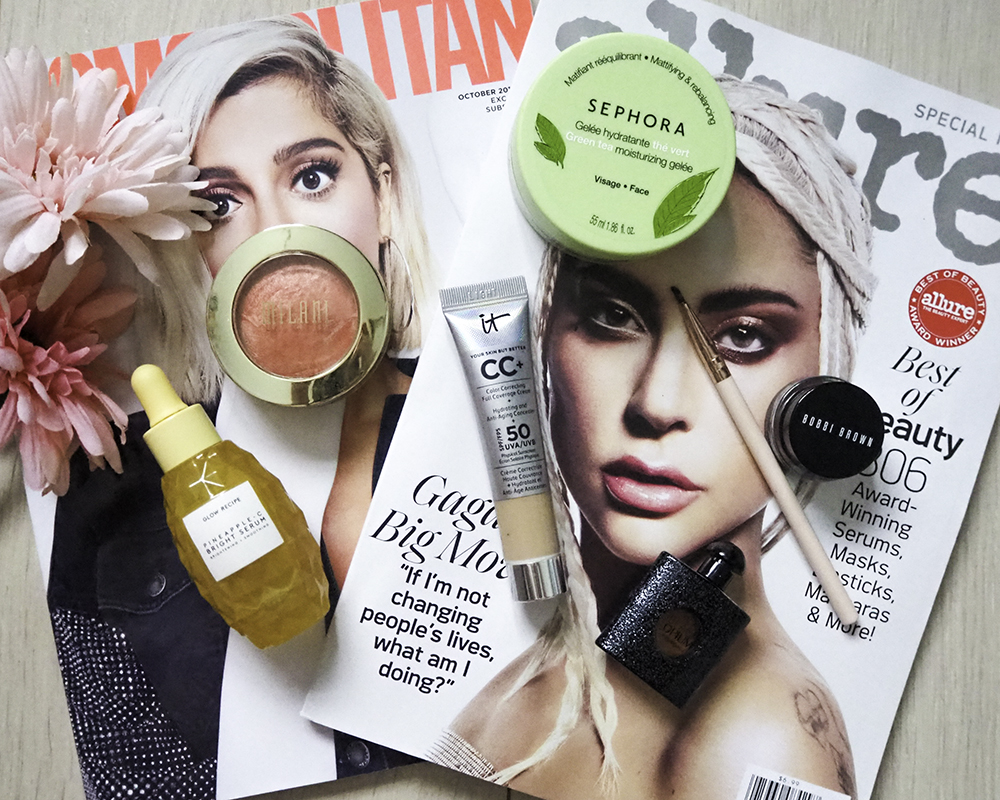 Another month, another monthly faves post. Is it just me or does anyone else feel like 2019 is flying by? I can't believe we're almost in October.
As with all my monthly faves, I share my top 5 beauty products that I've been loving for the month.
I've made a vow to myself to stop buying so much makeup and skincare as I have loads of different products and can't get round to mentioning them all on the blog. Until I get to a point where I've written about most of my collection, I'm going to try to ease off a bit.
I say that but most of the products in my September faves are new purchases lol.
Anyway, here's what I've been loving this month…
** This post contains some affiliate links. This means at no extra cost to you, I earn some commission if you purchase a product through my link. All thoughts are my own, though, as always. If you want to find out more, visit my affiliate disclosure page **
1. Milani Baked Blush in Luminoso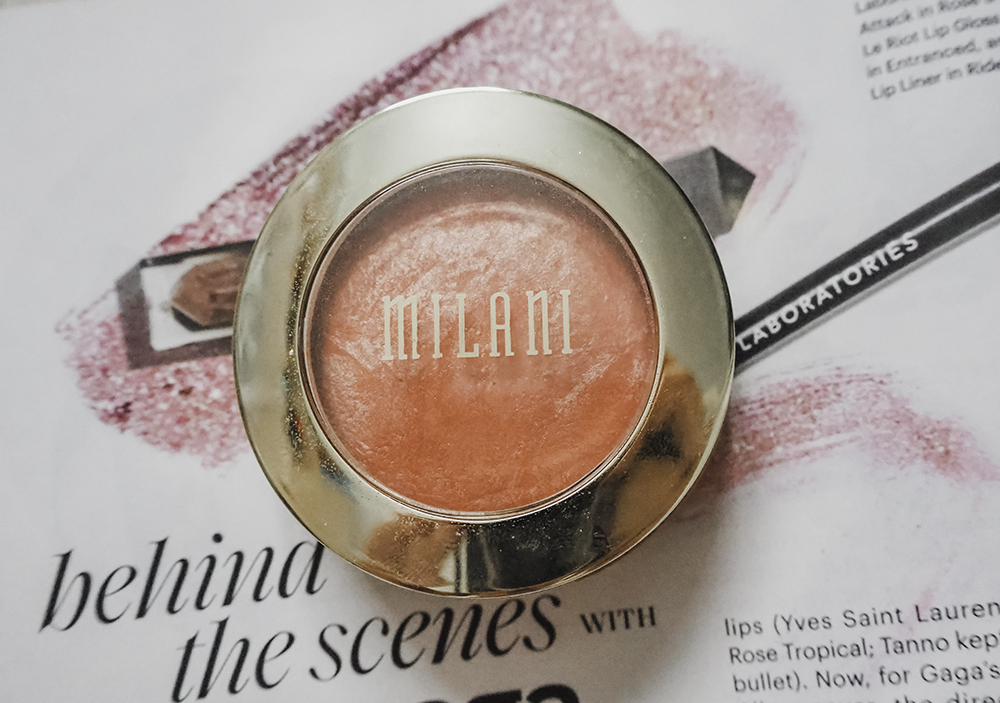 I only had the Tarte Amazonian Clay Blush before and decided it was time to try a new blusher. I'd heard a lot of good things about Milani's Baked Blush and it's under £10, so I thought it would be cool to try out.
I was right.
This blusher sweeps on easily and gives me a healthy, radiant glow. I went for the shade Luminoso which is a peachy-pink colour with a hint of gold shimmer. It gives me a lovely rose-y glow.
You can see how the blusher looks on my skin in my fire and ice makeup look.
All in all, this blusher is pigmented, gives a lovely finish and is easy to apply. I wish it was a little more peachy but the gold shimmer balances out the pink tones wonderfully.
Where to buy
At £9, this blusher is not one to skip out on! The best place to get it from is Beauty Bay as it always delivers quickly.
Rating
Just because I'd prefer it to be a little more peachy, I'd rate the Milani Baked Blush in Luminoso 4.5 stars. It's a great blusher, though.
2. Glow Recipe Pineapple-C Bright Serum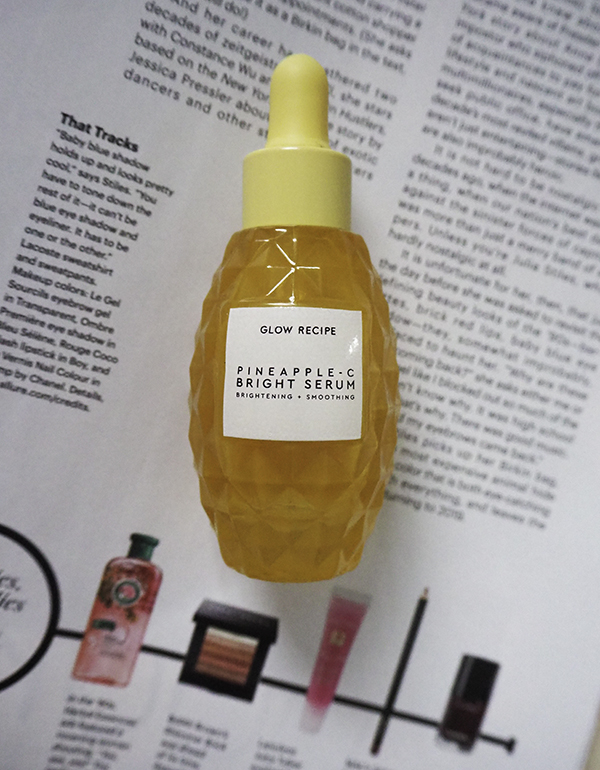 I mentioned the Glow Recipe Pineapple-C Bright Serum in my America beauty product haul and I was super excited to try it out. At the time my sister got it for me from America, it wasn't available in the UK. However, this pineapple serum is now available on Cult Beauty, for those of you who are interested.
I was intrigued about trying this product for two reasons:
I'd been wanting to try some of Glow Recipe's products for a while
This serum contains 22% pineapple juice and pineapple is one of the strongest natural forms of vitamin C
So, is it any good? Yes, definitely. My skin is more radiant and smooth since using the serum and I feel it just generally looks healthier. Plus, my skin doesn't look or feel quite so textured.
Also, I adore the packaging. It's a beautiful, vibrant yellow and the bottle is shaped like a pineapple. I love pineapples and think this bottle is so cute. It definitely stands out in my skincare collection.
Rating
I've enjoyed using this product but I've not tried any other vitamin C serums before, so it's hard to make a proper judgement. But, because I've seen great results, I'd rate Glow Recipe's pineapple serum 4.5 stars.
3. Bobbi Brown Long-Wear Gel Eyeliner in Black Ink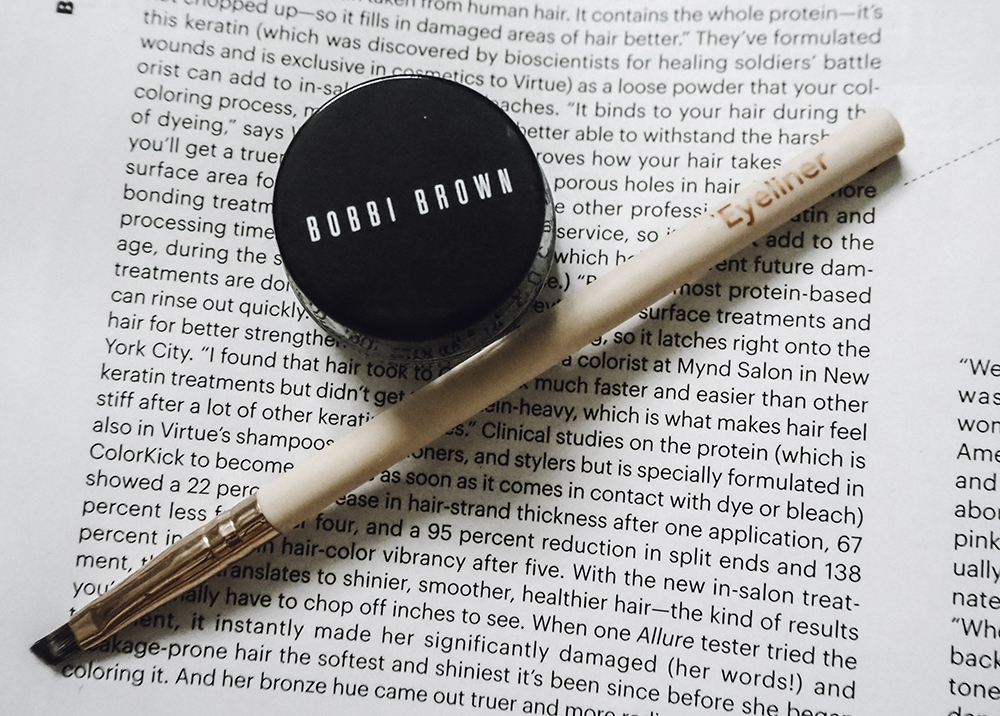 I'd been wanting to try a gel eyeliner for ages to see how they'd compare to my standard liquid eyeliner pens. So, I asked for the Bobbi Brown Long-Wear Gel Eyeliner in Black Ink for my birthday as it's meant to be one of the best on the market.
I can confirm that I absolutely love using this gel eyeliner. It gives a different finish to gel eyeliners and it gives a softer and more natural finish. The gel liner still frames my eyes and adds drama and a nice wing but isn't quite so harsh as a liquid eyeliner.
When I first used it, I felt a bit unimpressed. But I love it more and more each time I use it. It's definitely more wearable in the daytime in comparison to other eyeliners I've used too.
This Bobbi Brown liner also doesn't budge, smudge or lose pigment as the day goes on. With some of my liquid liners, they start to smudge towards the end of the day or lose their intensity, but this gel liner is certainly long-lasting.
I'm so happy I asked for it as a birthday present!
Where to buy
At a pretty bog-standard price of £20, I think this gel eyeliner is reasonably priced. You can get it directly from Bobbi Brown's website or John Lewis.
Rating
I have nothing bad to say about this gel eyeliner and love the softer look it gives. This definitely deserves 5 stars.
4. It Cosmetics Your Skin But Better CC+ Cream with SPF 50+ in Light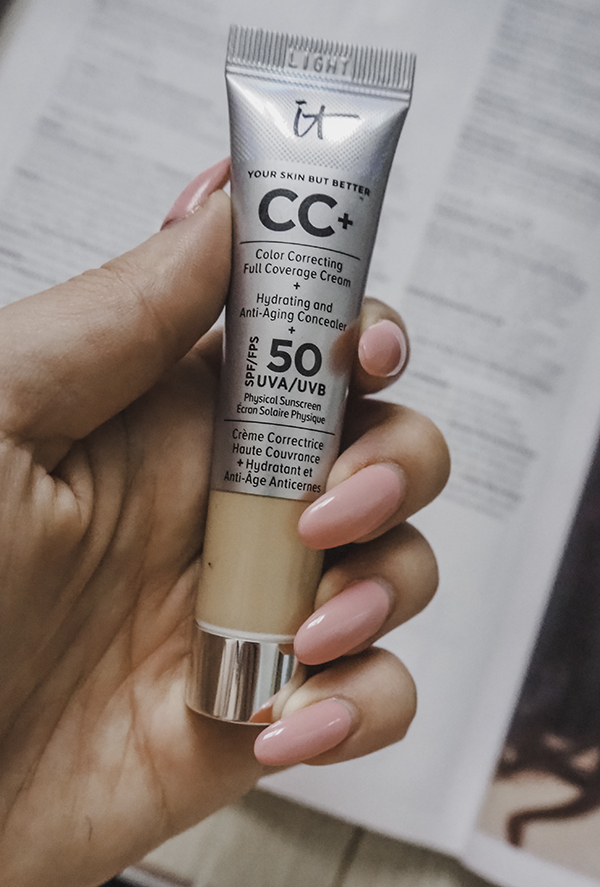 Probably the most raved-about CC cream in the makeup world – the It Cosmetics Your Skin But Better CC+ Cream with SPF 50. I got a travel-size version for £13 in the shade Light as I have a lot of foundations/CC creams.
However, I kinda wish I'd got the full-size version because I adore this CC cream.
I went into Boots with the intention of getting matched to the matte version of the cream but I preferred the original version so much more on my skin as it looked more radiant and was a better match to my skin tone.
I'm not one for dewy foundations as I feel like they can make me look too oily or glass-like. But the It Cosmetics CC cream gives the right amount of glow while still looking natural on my skin. Even though it's full-coverage, it doesn't look heavy or cakey on the skin at all either.
When I wear it, my skin looks healthy and like it has no imperfections. It looks poreless, silky, smooth, brighter and more radiant. It's a miracle in a bottle and undoubtedly deserves all of the hype.
Importantly, the cream lasts well throughout the day with minimal oil breakout. After a full day, the CC cream retains its coverage and doesn't look patchy or dry.
Where to buy
The full-size costs £31 and can be purchased from Cult Beauty or Boots.
Rating
This has to be one of the easiest 5 stars I've ever given to a product. Love, love, love.
5. Sephora Green Tea Moisturizing Gelée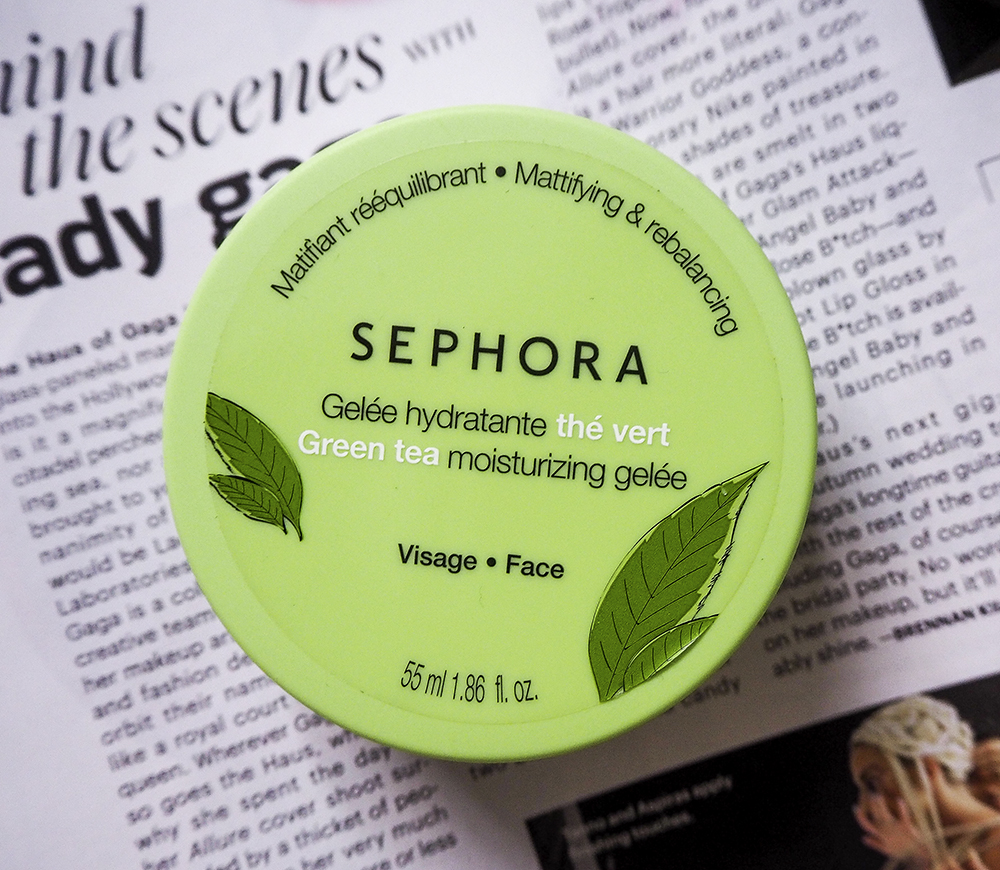 I got this Sephora Green Tea Moisturizing Gelée back when I visited my sister in France as it only cost £8 and I like the Sephora products I've tried in the past.
What attracted me to this moisturiser were the words "mattifying" and "rebalancing" as I thought it would be perfect for my oily skin. Although as I'm getting older, my skin is not as oily as it used to be and I find that my skin can handle heavier creams, so this moisturiser might be better for more problematic or teenage skin.
Nonetheless, I do like this green tea moisturiser. It's lightweight, is very refreshing and cooling on the skin, and does feel like it adds a surge of moisture to my skin.
For £8, I think this moisturiser is pretty good. I like using it and for summer when my skin was a bit stickier, this did a good job. However, I'm just not so sure this is quite right for my skin and wish it was a bit more nourishing.
Rating
I like this moisturiser and I'm glad I tried it but I feel it could be more moisturising. I think it's worth 4 stars, simply because it's so affordable, so for people on a budget, this is a nice little moisturiser.
Conclusion
That's my monthly faves for September wrapped up – I hope you enjoyed looking through another instalment of my latest makeup and skincare joys.
If I could only recommend one product from this list, it would have to be the It Cosmetics CC Cream. I genuinely feel it would flatter every skin type and it makes you feel beautiful and confident in your skin.
---
If you could only recommend me one moisturiser, which one would it be and why? I'd love to hear from you as my Sephora moisturiser is getting low