Last Updated on 25th August 2023 by Sarah Sarsby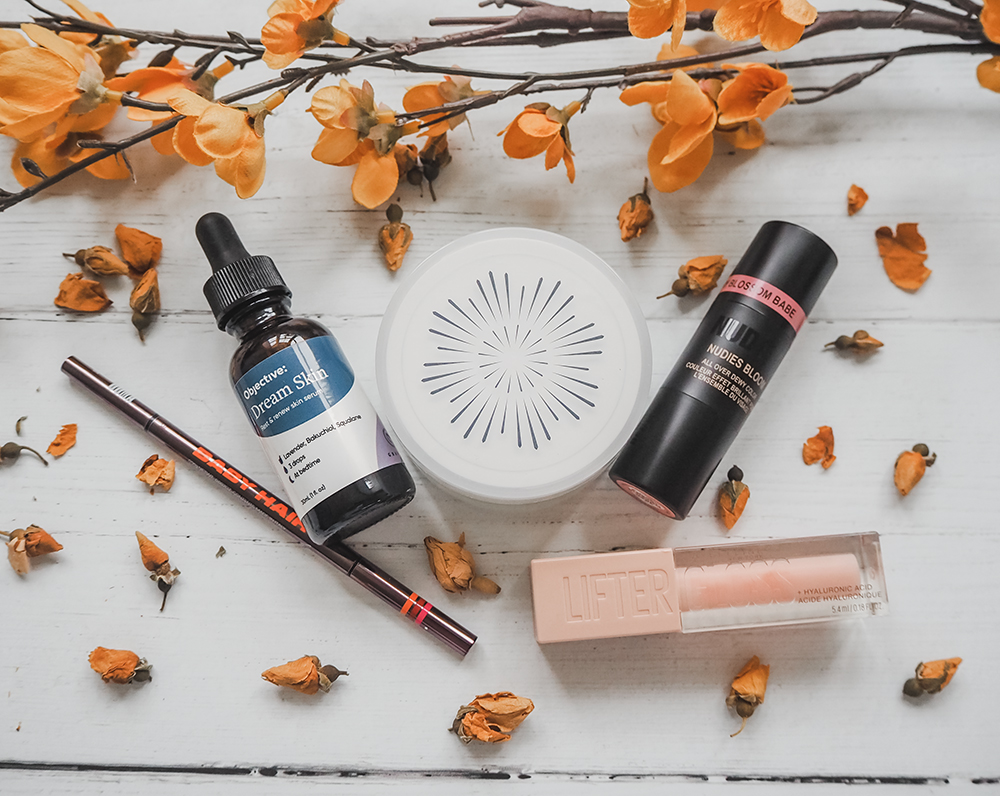 In this post, I'm sharing my February 2021 beauty faves, picking 5 makeup and skincare products that have stood out to me this month.
I've not purchased many new beauty products recently and this is a good thing. In January, I went on a makeup no-buy and for February, I did a skincare no-buy. But this month, I did purchase 2 new makeup products, which feature in this February beauty faves list.
Curious to see which makeup and skincare products made the cut? Please keep on reading.
** This post contains some affiliate links. This means at no extra cost to you, I earn some commission if you purchase a product through my link. All thoughts are my own, though, as always. If you want to find out more, visit my affiliate disclosure page **
1. Nudestix Nudies Bloom Cherry Blossom Babe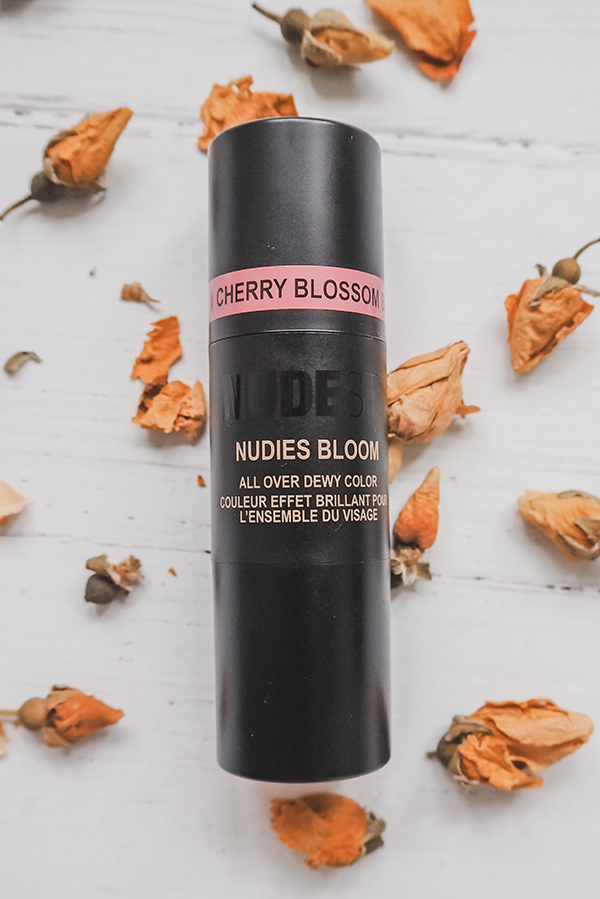 Nudestix Nudies Bloom is a popular blusher that's loved by many makeup artists globally. I have the shade Cherry Blossom Babe and it's amazing.
This dewy blusher stick is pigmented, easy to apply and blends into the skin seamlessly. Cherry Blossom Babe is a rosy pink that imparts a gorgeous flush of colour onto the cheeks, without looking heavy or patchy.
In fact, I love this blusher stick so much that it's now become my favourite blusher and has made me question why I didn't invest in this sooner. I think this product would be great for beginners too as it blends evenly and isn't so pigmented that you're left a block of colour on your cheeks.
Since trying out this blusher, I now want the entire Nudestix Nudies Bloom range.
Where to buy
Costing £30, you can purchase Nudestix Nudies Bloom from Cult Beauty, Beauty Bay, Selfridges, lookfantastic or Nudestix. I know this is pricey for a blusher but it is genuinely incredible and definitely worth the money.
Rating: 5 stars
This dewy blusher gets an easy 5 stars from me.
2. Objective x Gravity Dream Skin Night Serum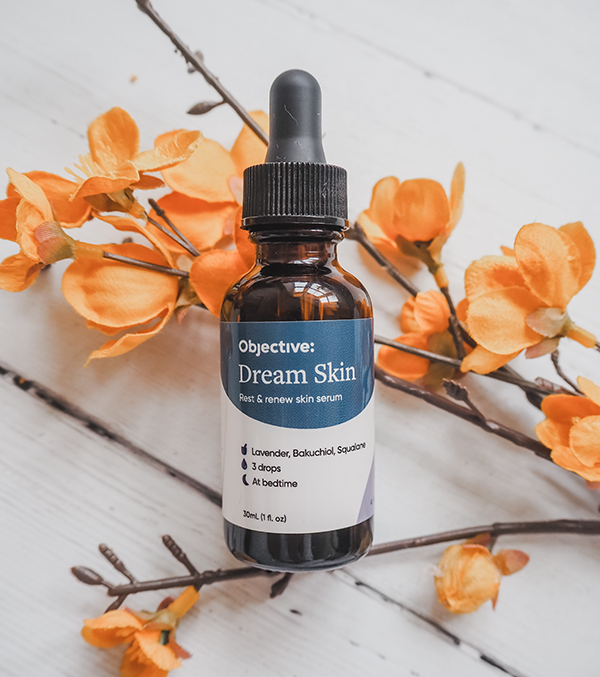 The Objective x Gravity Dream Skin Night Serum was recently gifted to me and I've totally fallen in love with it.
This night-time serum is lightweight, nourishing and leaves your skin feeling comfortable and refreshed. By morning, your skin will be softer and smoother.
This serum also plays well with other products in my skincare routine as it isn't sticky, heavy or slippery. Personally, I think the texture is absolutely gorgeous – a cross between a lightweight serum and a facial oil.
If you'd like to hear my full thoughts on this lavender night serum, you can check out my review here.
Where to buy
Retailing for $45 (£32.50) for 30ml, you can purchase this night-time serum from Gravity Blankets, which I think this is a good price.
Rating: 5 stars
Another product in my February beauty faves roundup that gets 5 stars.
3. Uoma Beauty Brow-Fro Precision Pencil Baby Hair Shade 4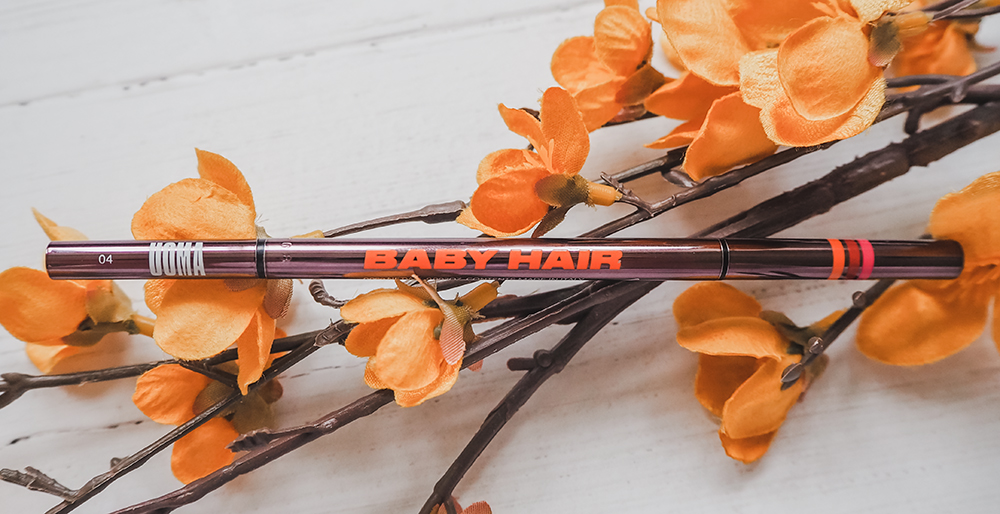 For the longest while, I didn't use brow pencils. I often found them to be heavy and preferred gel or pomade formulae. However, the Uoma Beauty Brow-Fro Precision Pencil Baby Hair has since changed my mind.
This brow pencil is easy to apply and doesn't make your brows look blocky. Shade 4 is ideal for me – it's a medium brown shade that isn't too light or too dark. I often struggle to find brow products that match my eyebrows perfectly as they're either too dark or too warm, so the Brow-Fro Precision Pencil is a breath of fresh air.
I don't know why more people aren't talking about this brow pencil because it's great. You can create natural brow hairs easily, giving you fluffy and full eyebrows effortlessly. The pencil itself is soft too, so you're not going to get harsh lines.
If you do go a bit heavy-handed, though, there's a spoolie on the other side to help you easily soften the brows.
Where to buy
Retailing for a respectable £23.50, you can purchase the Uoma Beauty Brow-Fro Precision Pencil Baby Hair from Selfridges, ASOS, Harrods or lookfantastic. This is well priced. I love the shade and think the brow pencil performs really well.
Rating: 4.5 stars
A fantastic brow pencil but Glossier Boy Brow is still my favourite brow pencil.
4. OSKIA Bedtime Beauty Boost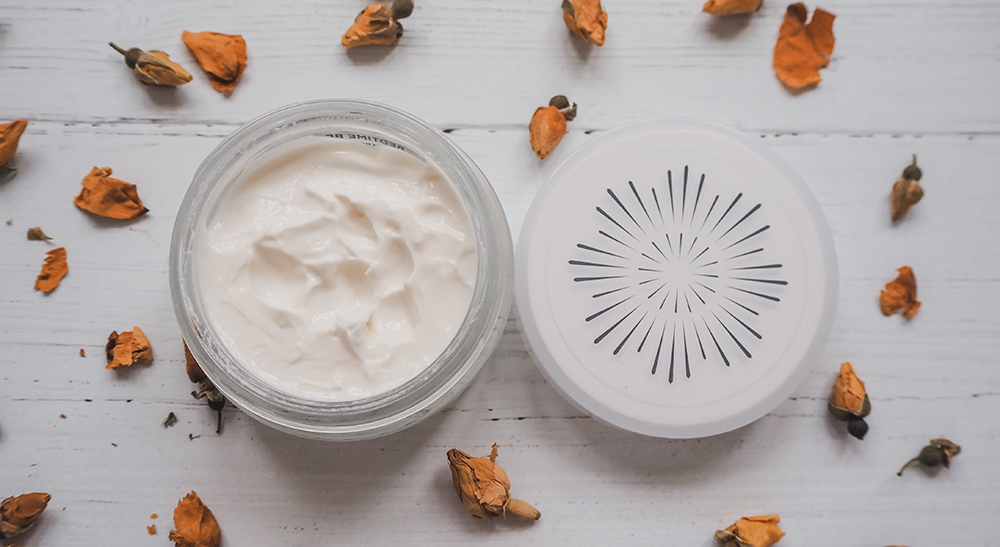 I've had the OSKIA Bedtime Beauty Boost in my skincare collection for a while but have only just got round to using it. And it's incredible.
This night cream is luxurious, nourishing and creamy, without feeling sticky or greasy on the skin. You only need a pea-sized amount of product to make your face feel moisturised and hydrated, which I love.
Enriched with vitamin E, peptides and hyaluronic acid, after using the Bedtime Beauty Boost, your skin will feel wonderfully soft, smooth and supple by the morning.
The night cream is also packed full of loads of skin-loving ingredients, such as jojoba oil, rosehip seed oil and marigold flower extract, to give your the skin the love and attention it deserves.
This is hands down the best night cream I've ever used and I get excited to use this amazing skincare product every night.
Where to buy
The OSKIA Bedtime Beauty Boost costs an eye-watering £90 for 50ml and can be bought from Amazon, OSKIA, Cult Beauty, Space NK, Next, or lookfantastic.
There's no point dressing it up – this night cream is very expensive. In fact, it's one of the most expensive skincare products I own. I purchased this product for half price, though, so I was super lucky.
However, I would repurchase this at full price due to the high-quality and luxurious experience, alongside only needing a tiny amount of product for amazing results. This means the night cream will last for ages.
Rating: 5 stars
Part of me wanted to give the OSKIA Bedtime Beauty Boost 4.5 stars for the price. But, the night cream is seriously phenomenal so I had to award it 5 stars.
5. Maybelline Lifter Gloss Ice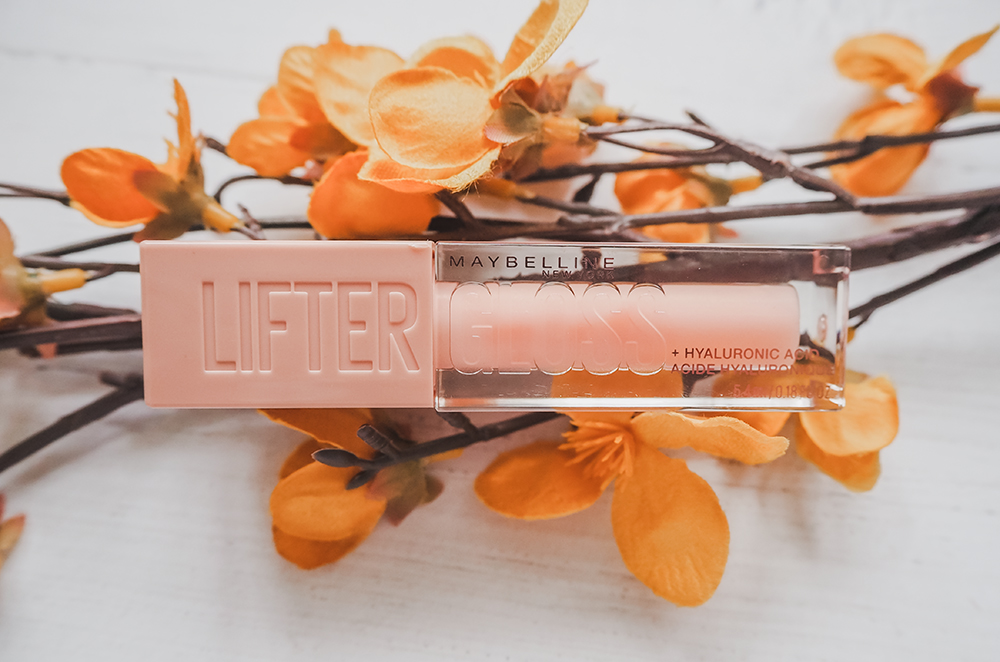 Maybelline is one of those OG drugstore makeup brands that everyone loves and the new Lifter Gloss has been in the spotlight recently.
Dubbed a dupe for the Fenty Beauty Gloss Bomb, the Lifter Gloss is non-sticky, incredibly hydrating, and gives your lips a juicy yet shimmer-free shine. This gloss is comfortable to wear and applies evenly across the lips.
As the texture is quite thick, you only need one coat to get the most gorgeous glossy lips. The Lifter Gloss also makes your lips look fuller and smoother for an added bonus.
Maybelline offers a great range of nude shades to pick from too. I own the shade Ice which is a pretty light pink shade that pairs beautifully with most makeup looks.
I don't think the Lifter Gloss is quite as good as Fenty Beauty's iconic gloss formula. However, it's almost half the price and is still one of the best lip glosses I've ever used. I'm so impressed with mine.
Where to buy
Costing £8.99, you can purchase the Maybelline Lifter Gloss from Boots, Superdrug, Beauty Bay, ASOS or Sainsbury's. This is such a great price for a lip gloss of this quality!
Rating: 4.5 stars
The Maybelline Lifter Gloss comes second only to Fenty Beauty's lip glosses (original and cream). But this is an outstanding lip gloss.
Final thoughts on my February 2021 beauty faves
And that's my February beauty faves wrapped up! As always, I had a fun time picking out my top 5 makeup and skincare products for the month.
If I could only recommend one product from this list, it would probably be the Nudestix Nudies Bloom. However, the OSKIA Bedtime Beauty Boost is also pretty special.
---
Have you tried any beauty products from my February faves post? Let me know in the comments below