August has been a particularly bad month for me. I've bought loads of makeup and skincare products. Arguably too many. I don't normally spend more than £50 on makeup or skincare in any given month. But I spent hundreds in August.
After spending ages narrowing it down – as I've tried loads of amazing beauty products in August – I managed to land on my fave 5. These skincare and makeup goodies are 100% worth investing in. Plus, there's up to 20% off these products throughout this post to help you with your next haul.
* This post contains some affiliate links. This means at no extra cost to you, I earn some commission if you purchase a product through my link. All thoughts are my own, though, as always. If you want to find out more, visit my affiliate disclosure page **
1. Facetheory Ocuwake Eye Cream Pro*
£31 for 15ml (20% off with code AWOMANSCONFIDENCE at Facetheory)
You might've seen the Facetheory Ocuwake Eye Cream Pro all over TikTok. It's a popular eye cream that boasts many claims including reducing dark circles, making under-eyes appear brighter and more luminous, reducing the appearance of fine lines and wrinkles, soothing, hydrating, firming, plumping, and fighting hypermigentation.
This eye cream is enriched with hydrating glycerin, the humectant urea, the peptide bacillus ferment, and many other great ingredients.
I really like this eye cream. I find a lot of eye creams quite gimmicky. As many in the skincare industry describe them, they're often overpriced moisturisers. Most of the ones I've used do nothing to brighten the under-eye area and especially do not reduce the dark circles.
This eye cream is very soothing and hydrating. It adds some subtle luminosity under the eyes to make them appear brighter. The eye cream works wonderfully as a base prep before applying makeup, as it helps stop concealer creasing by delivering smooth and hydrated skin.
But it doesn't reduce dark circles, contrary to the claims. A bit more radiance, yes, but not dark circles. If you've not had enough sleep, this eye cream will not improve dark circles' appearance.
Rating: 4 stars
This eye cream delivers on most of its claims and makes my eyes feel nourished, soft, and smooth.
2. Maybelline Lash Sensational Sky High Volumising and Lengthening Mascara
£11.99 for 7.2ml (20% off with code LFTFBLOGSARAH at LookFantastic)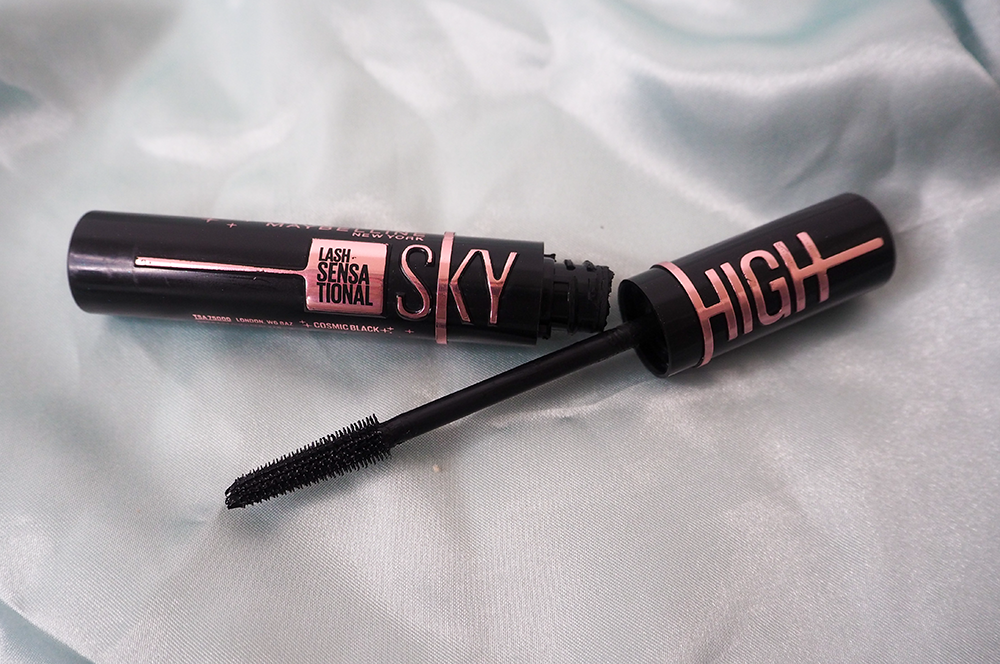 Another TikTok sensation was the Maybelline Lash Sensational Sky High Volumising and Lengthening Mascara. It was impossible to escape this mascara at one point because everyone and their nan were making videos about how amazing this mascara is. I had to try it.
This has to be one of the nicest mascaras I've ever tried. I've got the shade Cosmic Black, and it makes my lashes super dark, long, and dramatic. The wand makes it easy to coat and separate each lash, and the mascara never goes clumpy, flaky, or dry. It also adds volume to my lashes, so that they really accentuate any eye look.
There's nothing else I'd want in a mascara!
Rating: 5 stars
It's no surprise that Maybelline made yet another brilliant mascara.
3. Australian Bodycare Heel Repair*
£9.99 for 100ml (20% off with code LFTFBLOGSARAH at LookFantastic)
Bodycare products seldom make it into my monthly beauty faves. I typically prefer facial skincare and makeup products. But the Australian Bodycare Heel Repair was too good to miss out.
Enriched with 25% urea, a humectant that can significantly improve very dry and scaly skin, this intensive foot cream can get rid of cracked and sore heels. My feet have been noticeably drier than usual recently, so I wanted a solution that would quickly relieve them.
This repair cream has done a brilliant job of getting rid of stubborn dryness and roughness on my heels. My skin feels way softer, more relieved, and soothed since using this product for the last few weeks. I'd thoroughly recommend it.
Rating: 5 stars
This foot cream is a winner.
4. Bobbi Brown Vitamin Enriched Face Base
£52 for 50ml (20% off with code LFTFBLOGSARAH at LookFantastic)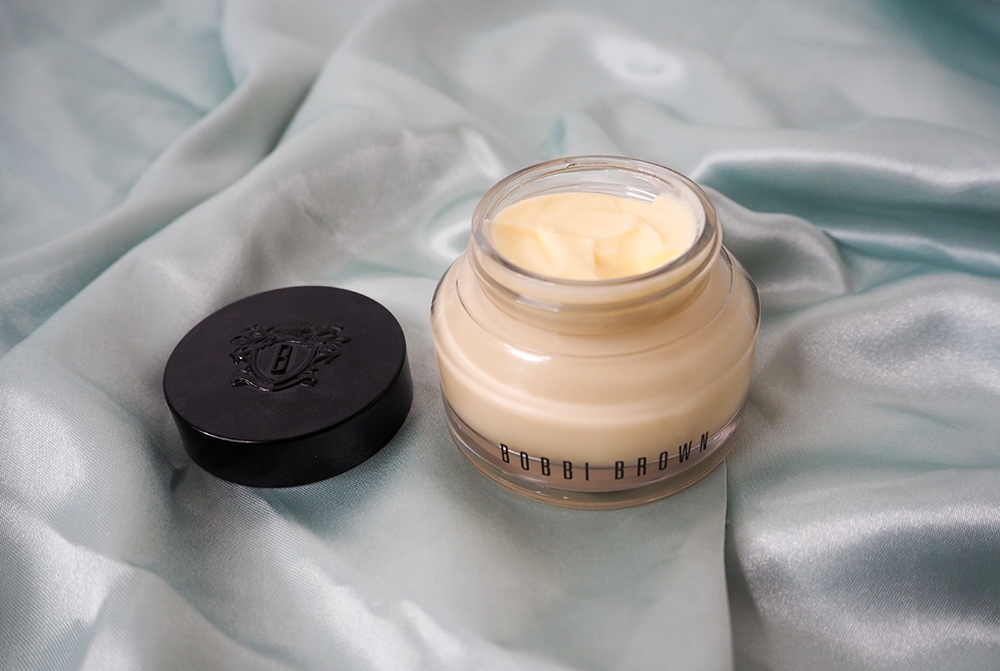 My all-time fave primer is the Bobbi Brown Vitamin Enriched Face Base.
This iconic primer sits somewhere in between makeup and skincare. It features hyaluronic acid, shea butter, and a blend of vitamins B5, C and E for a smooth, hydrated, and nourished base. It's lightweight, absorbent, non-greasy, and gives skin a beautiful glow.
The primer also makes skin smooth and even, so that makeup glides on top flawlessly. It's got enough grip that makeup stays put for hours but is still moisturising so that products don't emphasise pores or cling to dry patches.
This stunning primer makes my skin feel amazing and radiant while ensuring makeup lasts all day and looks even. And despite being hydrating, it never makes my oily skin look or feel greasy.
Rating: 5 stars
I've not tried a primer that even comes close to this beautiful product.
5. Clinique Moisture Surge*
£42 for 50ml (20% off with code LFTFBLOGSARAH at LookFantastic)
I can't believe it took me this long to try the much-loved Clinique Moisture Surge.
With the emollient dimethicone, hydrating glycerin, the humectant butylene glycol, and soothing green tea leaf extract, this moisturiser is enriched with lots of softening, conditioning, and calming ingredients. It boasts an absorbent gel-cream formula.
This moisturiser is lightweight, absorbent, and non-greasy. It feels cooling on application and genuinely delivers lasting hydration. I'm talking 12 hours plus. My oily and rosacea-prone skin really appreciates this formula. It never feels too rich and is gentle.
This is also a perfect moisturiser for skin prep before makeup. It makes skin plump, smooth, and dewy, so makeup glides on top effortlessly and never pills.
This moisturiser is very pricey, though. I've used more affordable moisturisers that work just as well, so as much as this is a beautiful product, it's not essential.
Rating: 4.5 stars
I definitely love this moisturiser!
Final thoughts on my August beauty faves
And that's my August faves wrapped up. If I could only recommend 1 product from this post, it'd have to be the Bobbi Brown Vitamin Enriched Face Base. This primer is perfect and is absolutely worth it.