Last Updated on 18th October 2023 by Sarah Sarsby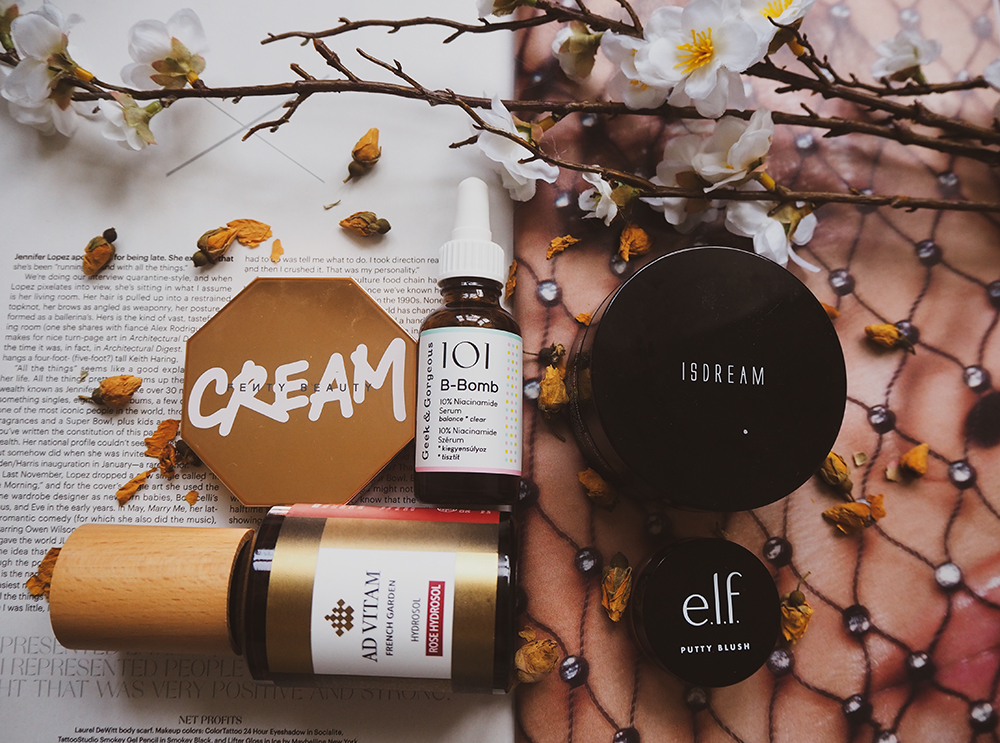 Since embarking on multiple beauty no-buys over the last few months, picking my top 5 April beauty faves proved difficult. However, I've chosen products that I'm particularly reaching for at the minute with a couple of fairly recent purchases as well.
If you're new to my blog, firstly, hello and thank you for stopping by! I hope you find my blog educational and engaging. Secondly, if you're not aware already, my monthly beauty faves series includes my top 5 skincare or makeup products that are standing out to me. This could be new products or older products that I've not got round to mentioning on my blog.
Curious to see which products are in my April beauty faves? Please keep on reading. Spoiler alert: Fenty Beauty has made an appearance once again.
** This post contains some affiliate links. This means at no extra cost to you, I earn some commission if you purchase a product through my link. All thoughts are my own, though, as always. This helps make my blogging dreams possible, so thank you so much for your support. If you want to find out more, visit my affiliate disclosure page **
1. Isdream Black Pearl Collagen Eye Mask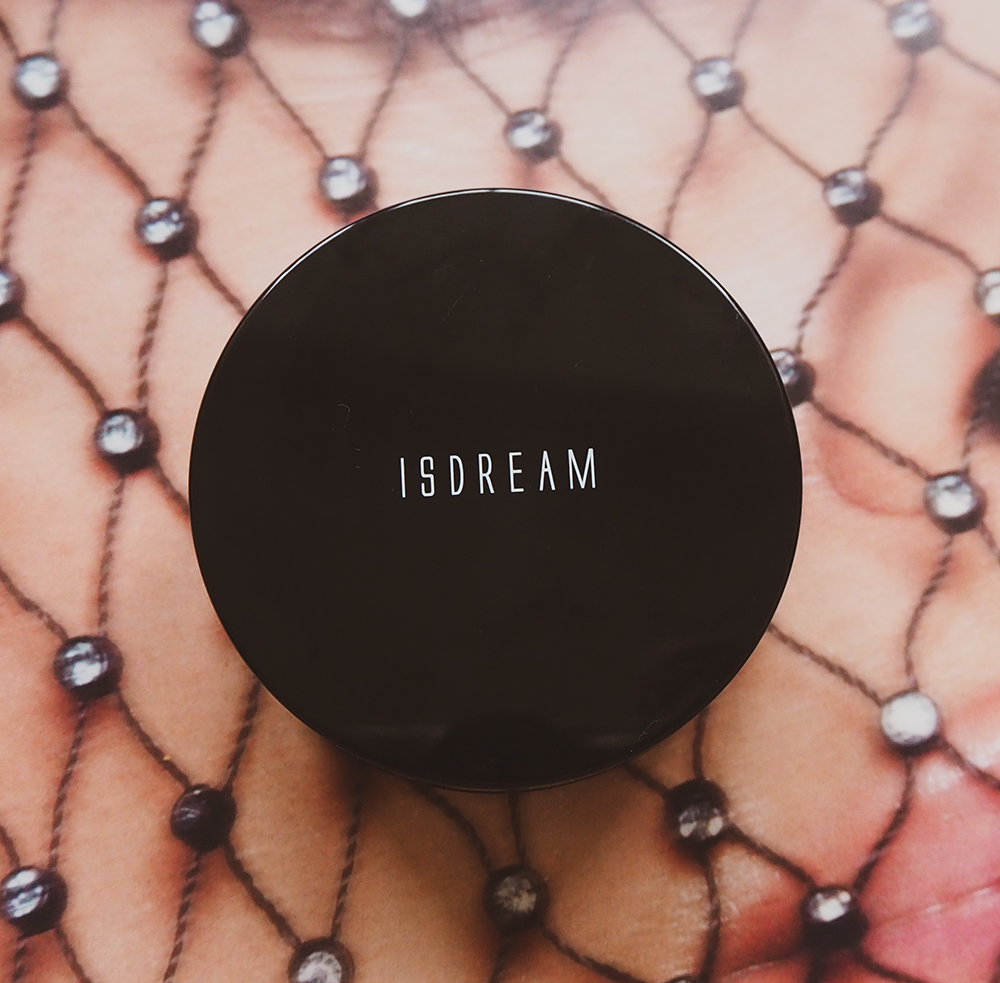 I was recently gifted the Isdream Black Pearl Collagen Eye Mask and I really enjoy using the individual eye masks. I don't know about you but I often feel like I don't get enough sleep, so my eyes can often look dull. However, these eye masks provide an instant quick-fix to help my eyes look brighter and more awake.
Although I don't think this eye mask provides benefits in the long-term, as a temporary pick-me-up, they're wonderful. If you're ever looking tired during an afternoon work Zoom call with your colleagues, this product will quickly make you look more awake. They feel cooling and help to diminish the appearance of dark circles.
In fact, these eye masks are one of the few eye products I've tried that genuinely help my eyes look brighter. Ideal for when you have continuous nights of patchy sleep, right?
Where to buy
Retailing for £15.99 for 30 pairs, you can purchase the Black Pearl Collagen Eye Mask from Isdream. I think this is a reasonable price, especially as you're not going to use them every day.
Rating: 4 stars
I like the Isdream Black Pearl Collagen Eye Mask a lot. This product is definitely worth checking out.
2. Fenty Beauty Cheeks Out Freestyle Cream Bronzer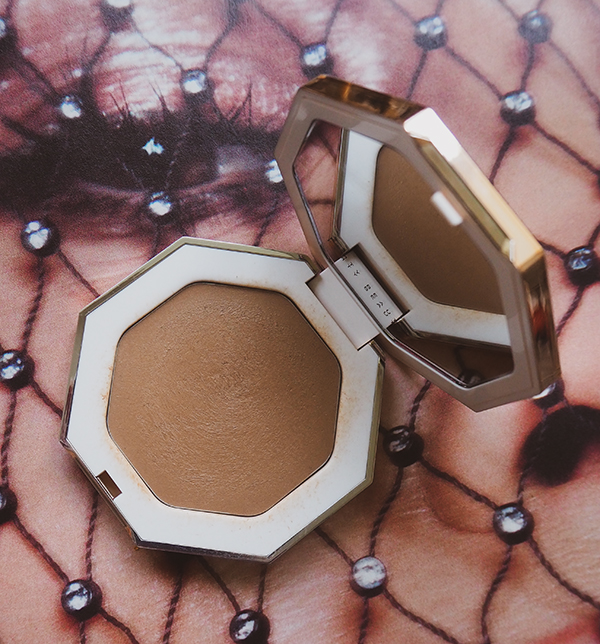 Fenty Beauty has made plenty of appearances on my blog and the Cheeks Out Freestyle Cream Bronzer is another product from Rihanna's makeup line that smashes it out of the park.
As the name suggests, this bronzer is creamy and applies effortlessly to the skin. Unlike powder products, which can sometimes emphasise texture and dryness, this bronzer sits nicely on top of other products without accentuating texture. It's so flattering.
The cream bronzer is fairly sheer but can be built up easily if you want a sun-kissed, bronzed glow. It imparts subtle radiance for a very natural and healthy finish. It's the only bronzer I've tried that could be worn alone, without any other makeup products, as it gives that 'your skin but better' vibe.
The bronzer doesn't disturb any other makeup you might be wearing and has a silky smooth texture that never feels sticky or greasy. Honestly, it's a dream to apply. It pairs beautifully with the Fenty Beauty Cheeks Out Cream Blush too.
Where to buy
The Fenty Beauty Cheeks Out Freestyle Cream Bronzer costs £28 and can be purchased from Boots, Fenty Beauty or Harvey Nichols. It's not the cheapest bronzer out there but it's pretty special, in my opinion.
PSA: Boots frequently has Fenty Beauty sales so I picked mine up for under £24. If you're interested in trying it but don't want to pay full price, it's worth waiting for a Boots discount.
Rating: 5 stars
The Fenty Beauty Cream Bronzer is currently my favourite bronzer. It's amazing.
3. Geek & Gorgeous B-Bomb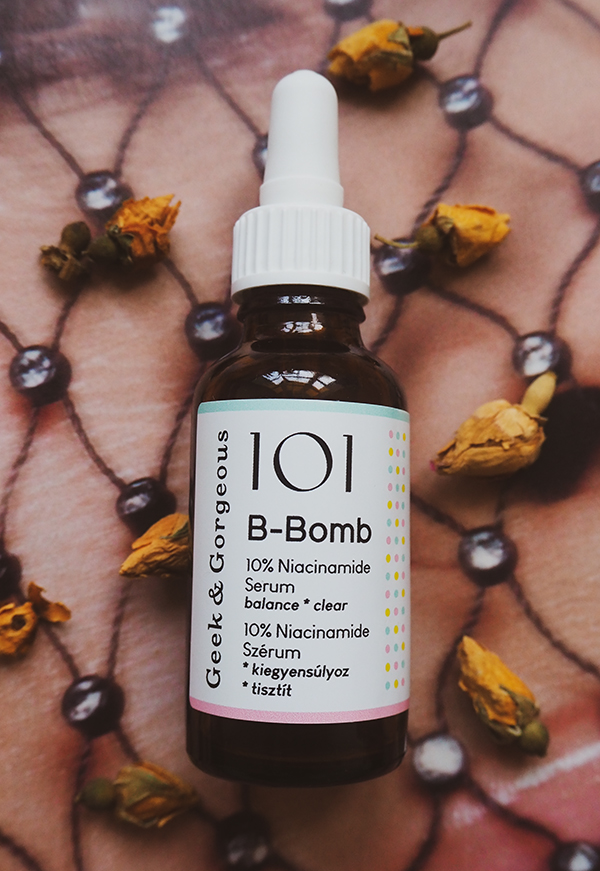 I was gifted the Geek & Gorgeous B-Bomb quite a few months ago but really feel like I've been reaping the benefits of this niacinamide serum recently.
This is the best niacinamide serum I've used. It's non-sticky, lightweight and absorbs into the skin pretty quickly. I'd recommend letting it sink in for about 30 seconds to avoid pilling but after that, you're golden. It works well with the rest of the skincare products in my routine.
Since using B-Bomb, my skin looks brighter, my skin tone is more even and my pores look visibly reduced. It's also helped my skin feel less oily overall, although I think this is down to several products in my routine.
Best of all, Geek & Gorgeous' niacinamide serum is super affordable, so you can easily incorporate it into your routine, even if you're on a budget. If you want to read my full thoughts on B-Bomb as well the brand's vitamin C serum and BHA solutions, check out my thoughts here.
Where to buy
You can purchase B-Bomb from the Geek & Gorgeous website for £7.50/€8.50. This is such a fantastic price for a great serum.
Rating: 5 stars
This cheap and cheerful serum has helped regulate my skin's oil production, even out my skin tone and has made my skin look glowier. I'd thoroughly recommend it.
4. e.l.f. Cosmetics Putty Blush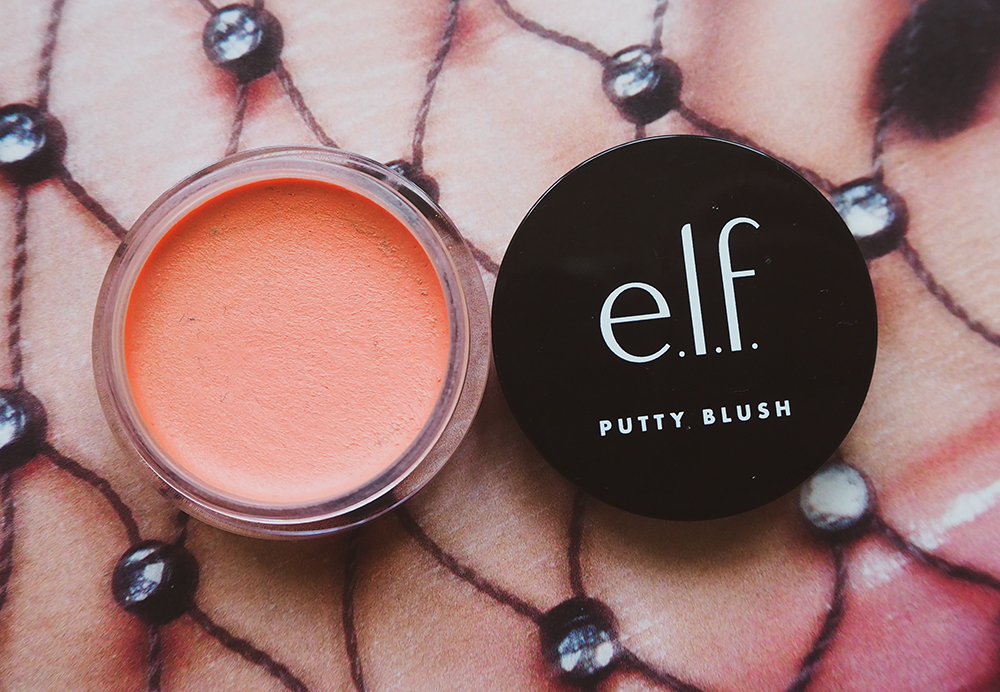 I've really been enjoying using the e.l.f. Cosmetics Putty Blush. Actually, I'm just loving cream blush full stop at the minute.
As with all of e.l.f.'s products, the Putty Blush is very affordable. This is a sheer but buildable formula that imparts a healthy glow and wash of colour onto your cheeks. Although the blush is sheer, you can still build the colour up to a pretty intense pigment.
I find this blush applies best when you use a stippling brush to pat the product onto your cheeks. If you use an angled brush with sweeping motions, you might not get even coverage or risk disturbing your foundation. The Precision Airbrush Stipple from el.f. works well with the Putty Blush.
I've got the shade Turks and Caicos, which is a beautiful coral peach shade. I'd love to try other shades from the range too, such as Tahiti and Bahamas.
My only gripe with the Putty Blush is that it isn't long-wearing. It doesn't fade patchily, thankfully, but the colour will wear off within a couple of hours. However, for an everyday blush, it's ideal.
Where to buy
At a wonderful £6 per pot, you can buy the Putty Blush from e.l.f. Cosmetics. This price point is fantastic and that's why I included it in my best UK drugstore makeup for under £10 round-up.
Rating: 4 stars
The e.l.f. Cosmetics Putty Blush is lovely, particularly for day-to-day wear or to complement natural makeup looks.
5. Ad Vitam Rose Hydrosol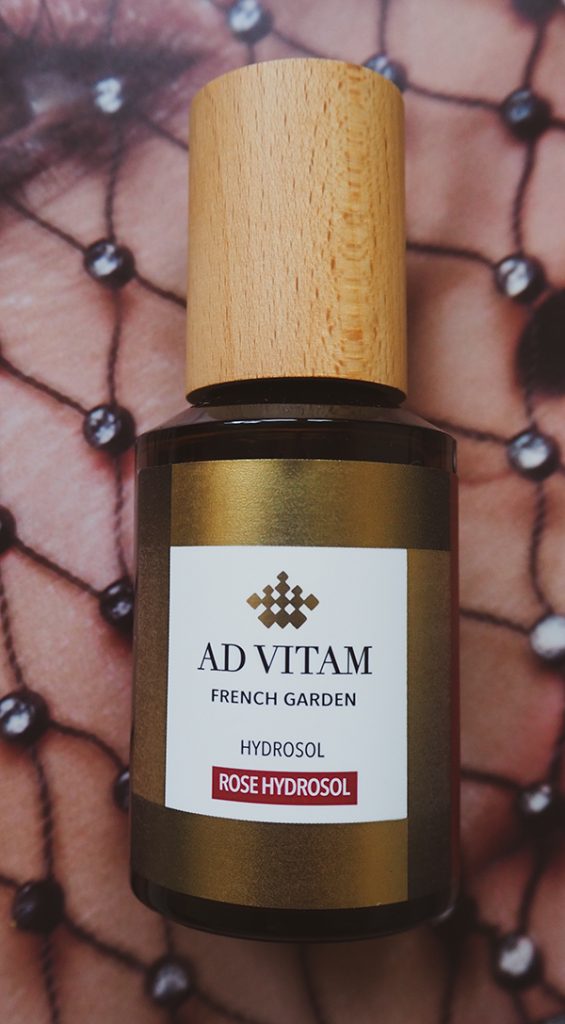 Since the weather has been getting warmer, the Ad Vitam Rose Hydrosol spritz has been a total lifesaver. It's instantly refreshing, cooling and hydrating on the skin.
Ad Vitam gifted me this product a while ago but it's grown on me since I first tried it. The more I use it, the more I appreciate its calming and soothing properties. Sometimes, my skin can get quite hot, so this instantly refreshes and cools it down.
My favourite way to use Rose Hydrosol is as a toner as part of my morning skincare routine to really lock in hydration throughout the day.
I mentioned this in my initial Ad Vitam review but the only problem with this facial spray is that it contains quite a few ingredients that can be aggravating or sensitising. I'm lucky enough not to suffer with sensitive skin but for those that do, this toner might be a miss.
Where to buy
You can buy Rose Hydrosol for £43 from Ad Vitam. Obviously, this isn't cheap. But if you love facial sprays and the scent of rose, then you'll absolutely love this one.
Rating: 4 stars
Since my initial review, where I gave Rose Hydrosol 3.5 stars, I've changed my mind and feel like it deserves 4 stars now as I'm loving it more and more with every use.
Final thoughts on my April beauty faves
That's my April beauty faves wrapped up. I hope you enjoyed reading this blog post! If I could only recommend one product from this list, it would have to be the Fenty Beauty Cheeks Out Freestyle Cream Bronzer. Fenty Beauty is one of my favourite makeup brands as all of the releases just seem to be fire.
---
Have you tried any of the beauty products in this post?