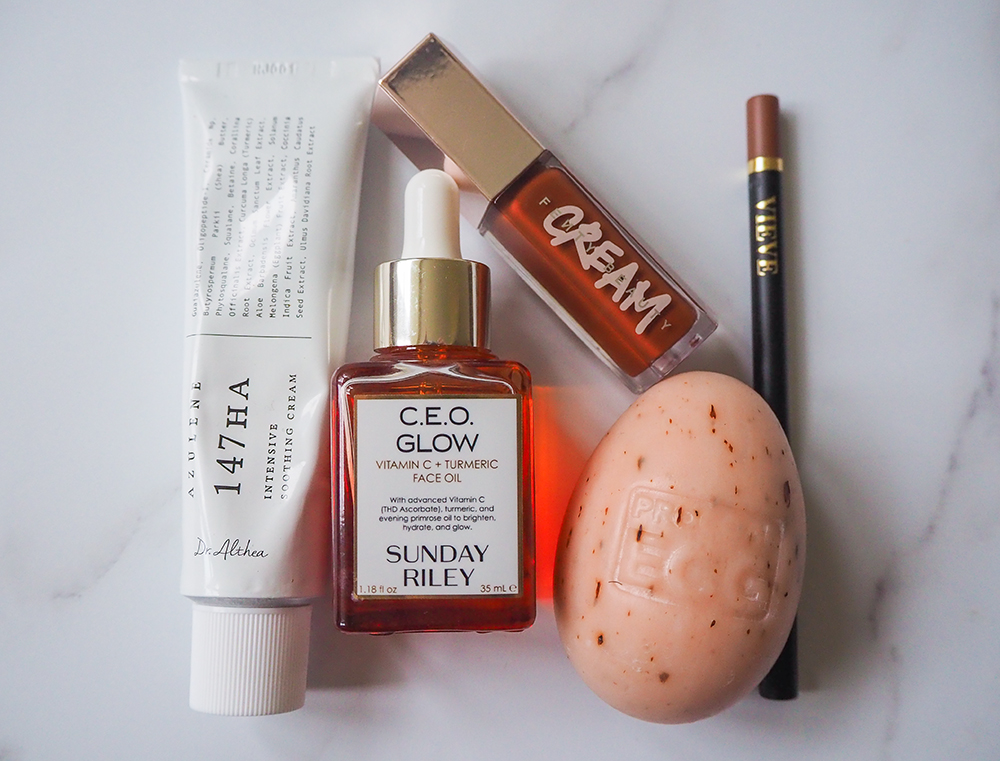 I'm back with my first beauty faves post for 2021, where I pick my top 5 favourite skincare and makeup products of the month.
As much as I love sharing some of my favourite products with you all every month, it's also great for me to look back on my monthly faves posts when I'm looking to restock certain beauty items. Recently, I've been gifted quite a few skincare and makeup products, some of which have made an appearance in this post.
If you'd like to see which beauty products made the cut in January, please keep on reading.
** This post contains some affiliate links. This means at no extra cost to you, I earn some commission if you purchase a product through my link. All thoughts are my own, though, as always. If you want to find out more, visit my affiliate disclosure page **
1. Procoal Glycolic Egg Cleanser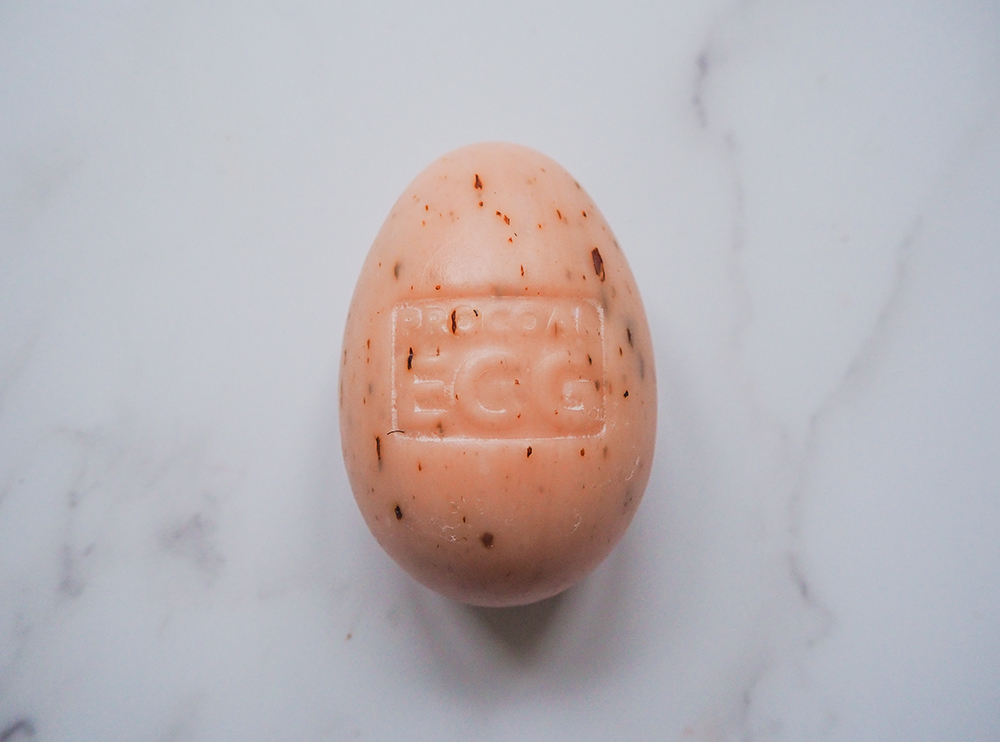 Procoal kindly gifted me the Glycolic Egg Cleanser and I've been loving it. I'd never tried a solid face cleanser before, so I was both intrigued and sceptical as to how well it would work. To my surprise, this cleanser is wonderful.
This 100% cruelty-free and vegan cleanser works into a creamy lather but doesn't contain SLS (Sodium Lauryl Sulfate) or SLES (Sodium Laureth Sulfate), meaning it won't strip the skin.
I rub the glycolic egg in between my hands with water to work it into a creamy consistency, then wash my face as normal. After rinsing away the product, my skin is left feeling smooth and firm. Since using the cleanser, my skin appears brighter.
As this is a solid cleanser and comes in a cardboard box, it's eco-friendly too as everything can be recycled and there is reduced packaging. This is fantastic and I love environmentally friendly brands.
The only downside to the Procoal Glycolic Egg Cleanser is that it contains quite a lot of perfume. Whilst I adore the scent, I know some people aren't fan of fragrance in skincare or find it aggravating on the skin, so it would be awesome if Procoal came out with a fragrance-free formula.
A full, in-depth review of this cleansing egg will be on my blog soon. Sign up for my emails below and be the first to read the post!
Where to buy
Retailing for an affordable £9.99, you can purchase the Glycolic Egg Cleanser from Procoal or Amazon. This is a great price because the cleansing egg is quite big and you don't need to use much product, so it will last you for quite a few months at least.
Rating: 4 stars
I really like the Procoal Glycolic Egg Cleanser. It's not my favourite cleanser ever but it's a great, affordable and eco-friendly option.
2. Vieve Modern Lip Definer Bark


The Vieve Modern Lip Definer in Bark is my new favourite lip liner.
This is the shade I'd been looking for – a deep, neutral brown that works well with most lipsticks. Most brown lip liners I come across are warm-toned and more of a medium shade but this deeper brown is very versatile.
Not only is the shade Bark beautiful, the lip liner is creamy, easy to apply and long-wearing. I've seen so many people rave about the Modern Lip Definer and it certainly lives up to the hype.
Also, Jamie Genevieve – a beauty blogger and the founder of Vieve – killed it with Vieve's packaging. It's so editorial-looking and gives me expensive vibes. I now want to try the entire makeup range!
Where to buy
The Modern Lip Definer costs £15 and can be purchased from Vieve or Cult Beauty. This isn't cheap or expensive in my eyes but rather a reasonably priced lip liner. However, the quality is dope and I'm obsessed with the shade, so I believe it's worth dropping £15 on this product.
Rating: 5 stars
This is my new favourite lip liner.
Would you like a full review of the Vieve Modern Lip Definer with pictures on my blog? Let me know in the comments below
3. Sunday Riley C.E.O. Glow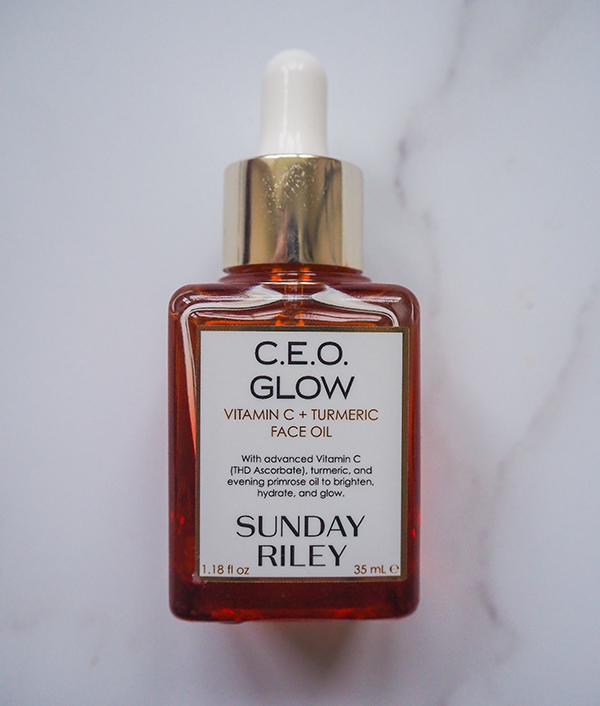 Sunday Riley C.E.O. Glow is one of Sunday Riley's best-selling skincare products and I can see why.
This lightweight yet nourishing facial oil immediately makes your skin look bright and radiant. It just melts into the skin and sits well underneath your moisturiser, SPF and makeup products.
Enriched with vitamin C and turmeric, this facial oil will immediately make your skin look glowy. It doesn't give quite as much glow as the OSKIA Super-C Capsules but is definitely a more workable formula. I also think C.E.O. Glow would be suitable for most skin types because it's lightweight and absorbent but still moisturising.
If you like facial oils and glowy skin, this product is a must-try!
Where to buy
C.E.O. Glow is highly accessible and can be purchased from Sunday Riley, Cult Beauty, Space NK, Selfridges, John Lewis, ASOS or Harvey Nichols. 15ml costs £34 and 35ml costs £68.
This facial oil is obviously on the pricey side but I believe it's worth the money. It's truly a joy to use.
Rating: 5 stars
Sunday Riley C.E.O. Glow is a lovely facial oil and I will be certainly be trying more oils from the brand in the future (Luna, I'm looking at you).
4. Fenty Beauty Gloss Bomb Cream Cookie Jar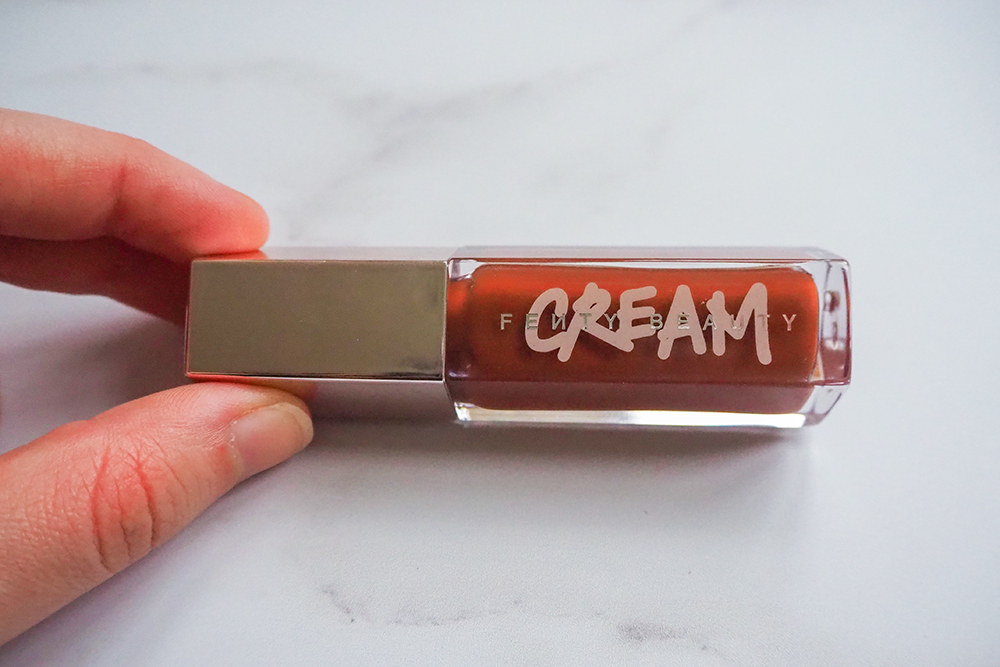 Fenty Beauty has once again dropped another exceptional formula with the Gloss Bomb Cream.
I've got the shade Cookie Jar, which is described as a chocolate caramel, and the colour is rich, warm and gorgeous. The creamy formula is non-sticky and glides over the lips effortlessly.
For a lip gloss, Fenty Beauty Gloss Bomb Cream is surprisingly pigmented. With just one swipe, you get medium coverage without shimmer, which makes this gloss wearable both by itself and over lipsticks.
Basically, I'm obsessed with this lip gloss and think it's a must-try for gloss lovers. Interested in reading my full thoughts on the Gloss Bomb Cream with swatches and makeup looks? Check out my review here
Where to buy
Retailing for £17, you can buy the Fenty Beauty Gloss Bomb Cream from Boots, Harvey Nichols or Fenty Beauty. At the time of writing this blog post, the lip gloss is currently on sale for £13.60 on Boots, which is a total bargain.
Rating: 5 stars
Fenty Beauty Gloss Bomb Cream is a fantastic product. I really want to try the shade Mauve Wive$!
5. Dr. Althea 147HA Intensive Soothing Cream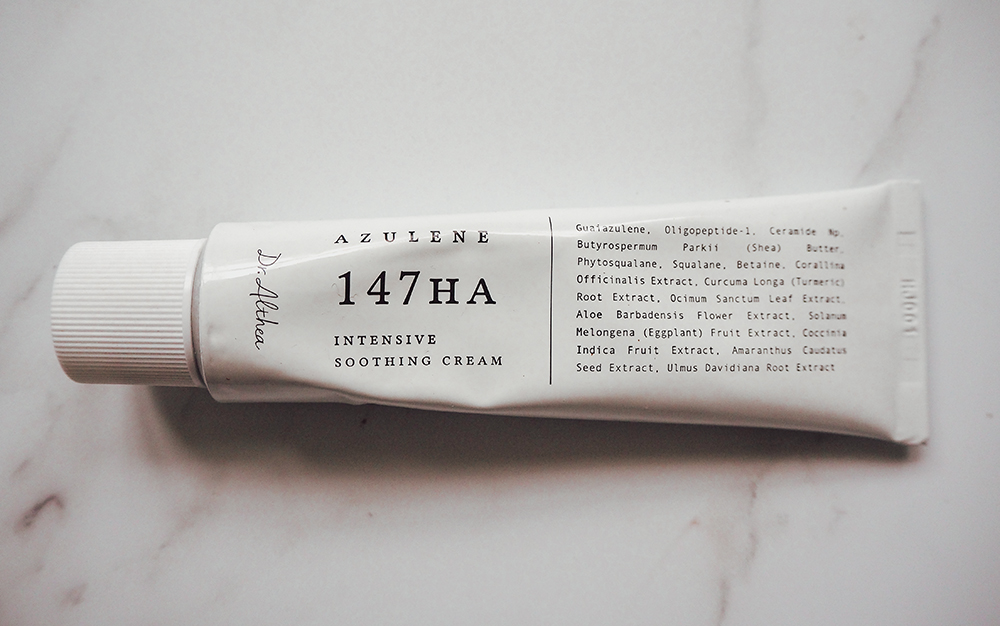 Kosame Beauty kindly gifted me the Dr. Althea 147HA Intensive Soothing Cream back in 2020 and it's become one of my favourite moisturisers of all time.
As the name suggests, this moisturiser is instantly soothing on the skin. If my face feels warm or a bit aggravated from central heating or being out in the wind, this moisturiser immediately calms my skin.
What I like most about this moisturiser is that although it's very nourishing and calming, it's still lightweight and absorbent. It doesn't feel heavy, oily or sticky, which means it plays well with the rest of my skincare routine.
I use the Dr. Althea Intensive Soothing Cream as a night cream too, which works very well as it's super hydrating and moisturising.
Where to buy
Costing £22, you can buy the Dr. Althea Soothing Cream from Kosame Beauty or YesStyle. If you're doing a bit of a YesStyle haul, you can use the code AWCBLOG10 for 10% off your order – shop now!
Rating: 5 stars
I love this moisturiser and I think people with sensitive skin would particularly enjoy its soothing properties.
Final thoughts on my January 2021 beauty faves
As always, I had plenty of beauty products to pick for in January but these makeup and skincare goodies have been my faves this month.
If I could only recommend one product, it would have to be the Vieve Modern Lip Definer. Lip liners, whilst important, can be a bit joyless to use in my opinion but I love wearing this neutral, deep brown shade! Plus, the formula is bomb.
However, any of these makeup and skincare products would be a great addition to your beauty collection.
---
Which beauty products would you be interested in trying from this list? Let me know in the comments