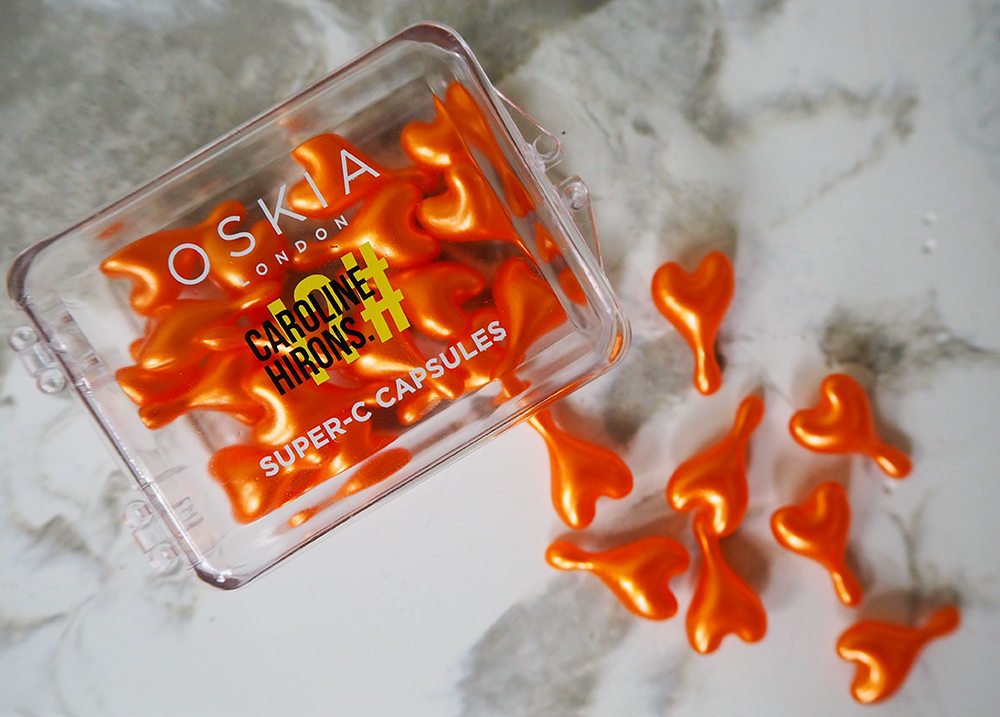 Anyone that knows me well knows that I'm a sucker for vitamin C. It makes my skin look glowy, bright and helps fade any dark spots. So, when I received the OSKIA Super-C Capsules in the Caroline Hirons Skin Kit One, I couldn't wait to try them out.
I'd heard wonderful things about the OSKIA Super-C Capsules, but with a hefty price tag, do they live up to expectations or leave you wanting more?
** This post contains some affiliate links. This means at no extra cost to you, I earn some commission if you purchase a product through my link. All thoughts are my own, though, as always. To learn more, visit my affiliate disclosure page **
What is OSKIA?
OSKIA is a British, clean skincare brand that specialises in bio-cellular skin nutrition.
Our effective formulations are designed using clinical bio-available or cellular nutrients and complex actives to give you a beautifully healthy & glowing complexion.

OSKIA
It is a high-end skincare brand with lots of popular products that are adored by fans, such as the Renaissance Cleansing Gel, Eye Wonder and Renaissance Mask.
Product ingredients and claims
The OSKIA vitamin C capsules claim to deliver bright, glowing, firmer and more even looking skin. Furthermore, the capsules contain Tocotrienols which promise to be soothing, calming and anti-inflammatory.
Super-C Beauty Capsules contain a super-charged blend of smart nutrients and actives to boost skin health, protect, hydrate and nourish for youthfully radiant skin.

OSKIA
Key ingredients include:
Encapsulated Ascorbyl Tetraisopalmitate – A superior, stable form of oil-soluble Vitamin C that deeply and quickly penetrates to a cellular level for bright, glowing, firmer and more even-looking skin. 2%.
Jojoba Seed & Sweet Almond Oils – These nourish the skin.
Tocotrienols (Smart Vitamin E) – A more powerful anti-oxidant form of Vitamin E, and supported by Tomato Lycopene, that protects the skin against free-radicals, environmental stressors and oxidative damage while also soothing and calming the skin.
My thoughts
The Super-C Beauty Capsules are single-use, biodegradable capsules. To use them, you pull off the neck of the capsule, pour the serum into your palms and apply it all over your face. You use the capsules morning or night, daily, as part of your skincare routine.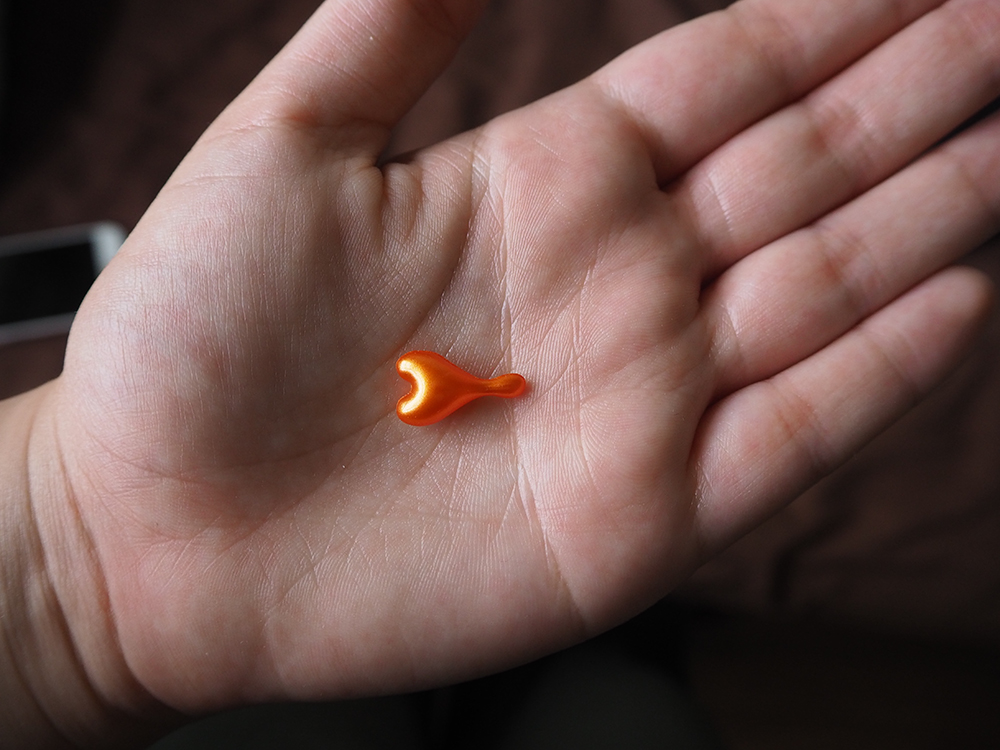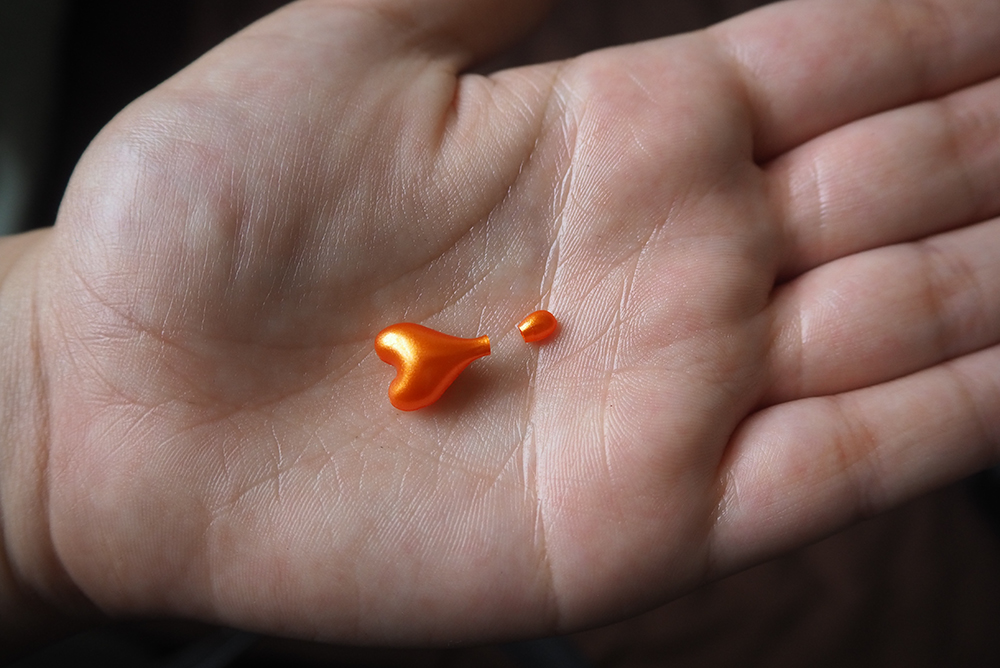 Honestly, these capsules are amazing. You get a lot of product per capsule and when you apply the vitamin C serum, it delivers serious glow. My skin looks radiant, bright and healthy when I apply this product.
As well as the immediate benefits of glowy skin, the capsules have also made my skin look brighter and feel smoother in the long-term. The Super-C Capsules make my skin look and feel fresh, healthy and youthful.
I love that the capsules are biodegradable and single-use because it makes them very travel-friendly. For instance, if you went on holiday for a week, you could just take 7 capsules with you, without the worry of breaking bottles or taking too much liquid with you.
Side note: the capsules also smell amazing.
If you want smooth, hydrated, radiant, healthy and even-looking skin (who doesn't?), these vitamin C capsules are a must.
How the capsules make my skin glow
To show you how healthy and glowy these capsules make your skin look, I took a few pictures: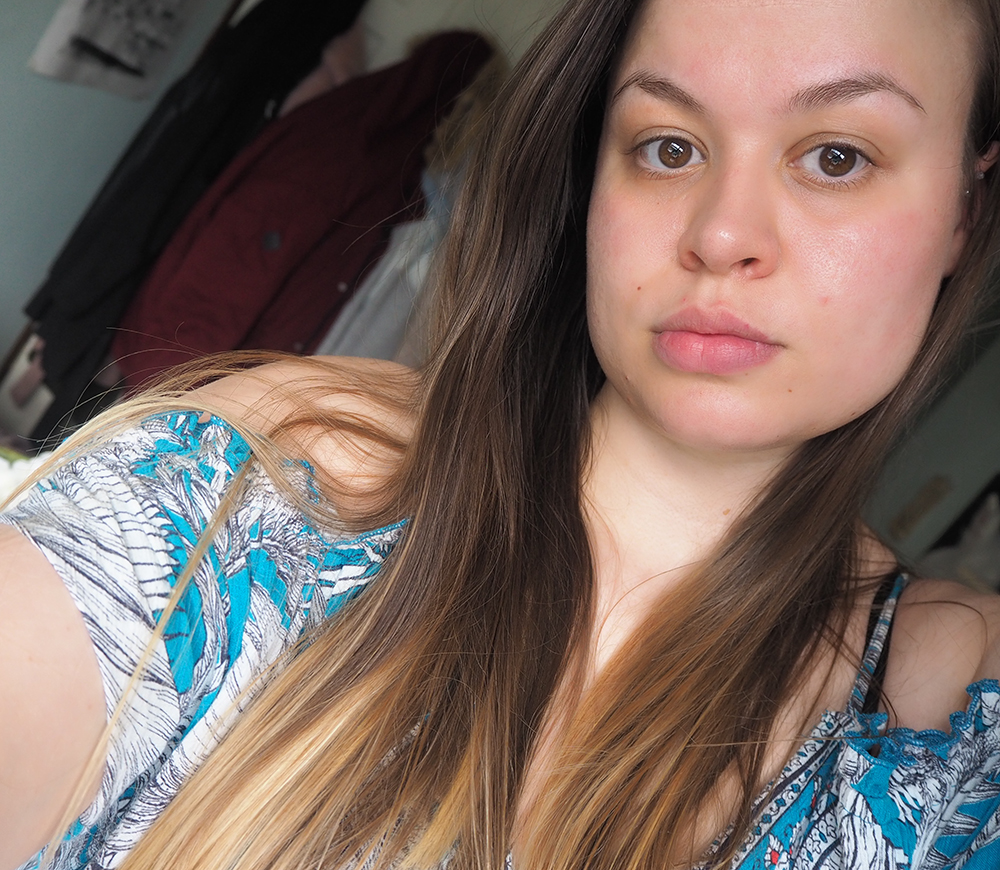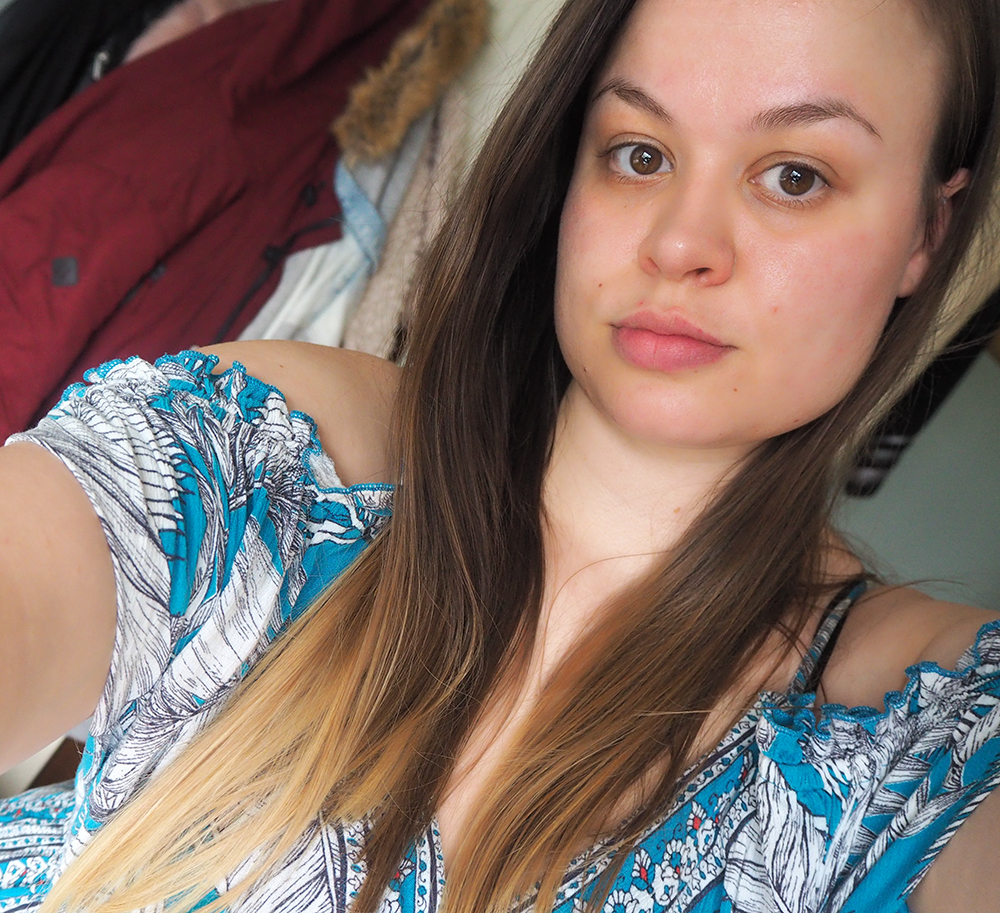 My camera doesn't do the capsules justice but they make my skin look so radiant, bright and healthy. They'd be a great option if you want to achieve the glass skin trend.
Where to buy
Retailing for £32 for 30 capsules or £62 for 60 capsules, the OSKIA Super-C Capsules can be purchased from Amazon, OSKIA's website, Cult Beauty, Space NK, feelunique or ASOS.
Admittedly, these capsules are expensive. Like really expensive. However, they 100% deliver and it's easily the best vitamin C product I've ever used. My skin has never looked so radiant.
Conclusion
These OSKIA Super-C Capsules are phenomenal. I knew they would be brilliant as they're part of the Caroline Hirons Spring Kit One. However, I never expected them to be this good. The only downside is that they're expensive.
Rating: 4.5 stars