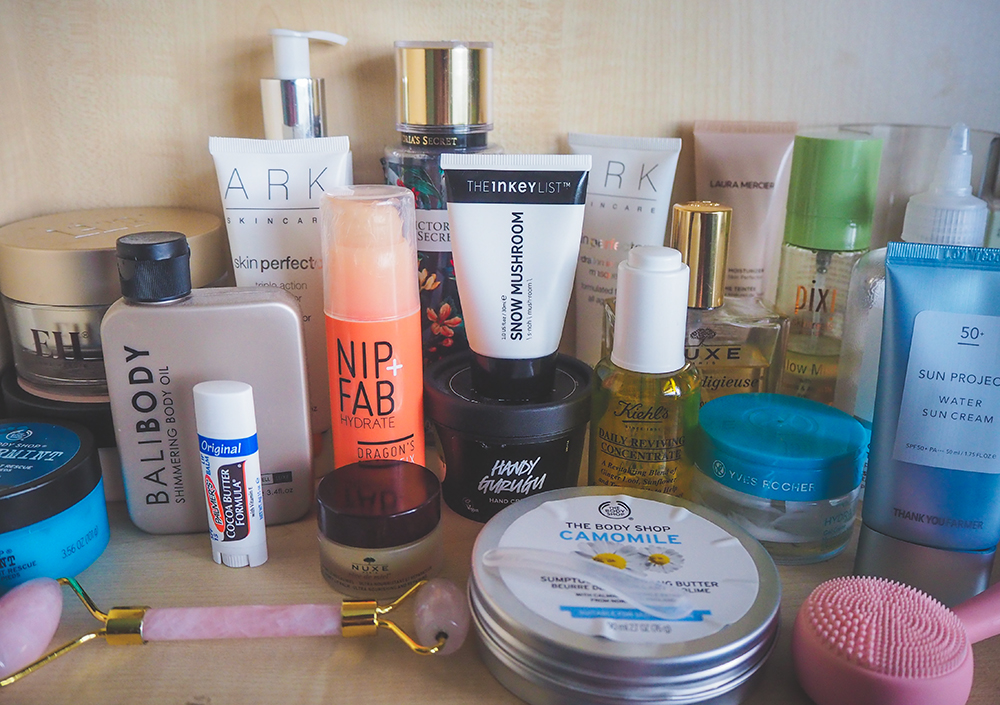 As a self-proclaimed skincare fanatic, I've learned a fair few tips and tricks over the years. From trying loads of products to being obsessed with Caroline Hirons' advice, I have a real passion for skincare and wanted to share some of the most important things I've learned about skincare.
This blog post will share some important advice that you should follow to look after your skin to help it stay protected, clear and radiant. (I'm not a dermatologist or an aesthetician, this blog post is based on my own experiences and research from reputable sources).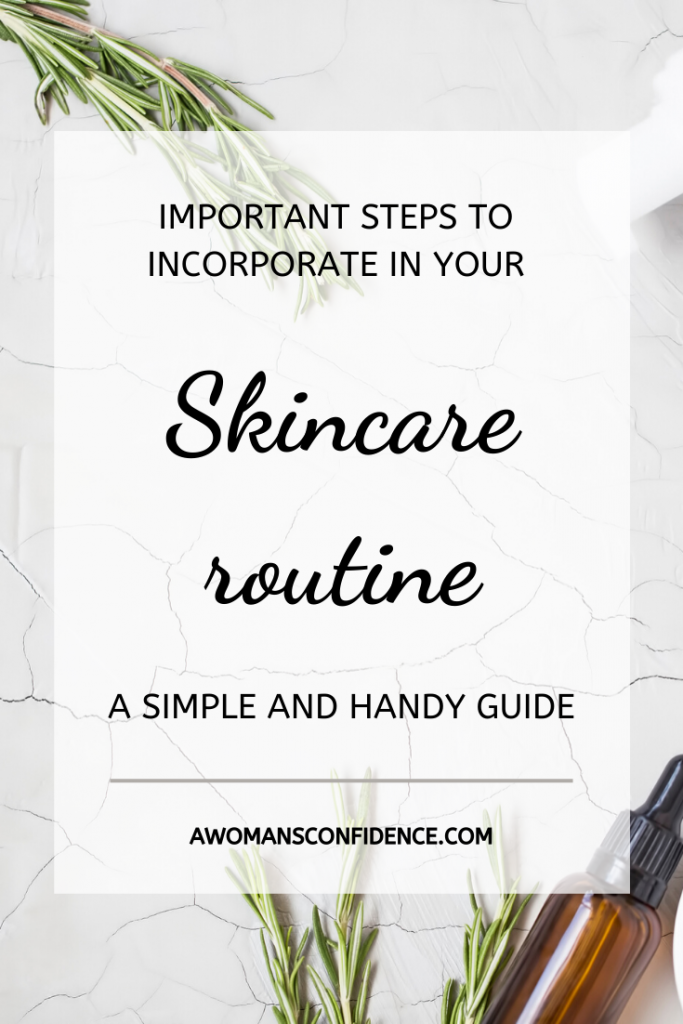 1. Wear SPF every day, even in winter
If you're not wearing SPF every day, you need to start wearing it. Now. UVA rays cause skin ageing and UVB rays makes the skin burn, which can lead to skin cancer.
So, you should wear SPF not only to protect your skin from these harmful rays but to also prevent the signs of ageing.
I know some SPFs can leave a really horribly chalky cast on your skin or can feel really greasy, so here are my recommendations for lightweight SPFs that don't make you look like a ghost:
For people with deeper skin tones, I recently wrote a blog post about 25 amazing black-owned beauty brands to check out and Unsun Cosmetics creates SPF specifically for black people. I've not tried the brand before but it could be a good one to check out if you're unsure about whether an SPF will work for your skin tone.
2. Always double cleanse
Double cleansing is something you should be doing each night as part of your nighttime skincare routine. Essentially, you use two different cleansers to ensure your face is fully clean. I normally use a cleansing balm for my first cleanse and then a gel cleanser as my second cleanse, but you could use an oil-based cleanser, cleansing milk, micellar water etc.
If you wear makeup or SPF every day (and you should be wearing SPF every day), then the first cleanse helps remove the makeup, dirt, SPF and oil initially, and the second cleanse removes any final traces of dirt and ensures your face is fully clean.
I love double cleansing as my face feels fresh and clean afterwards. Plus, I feel better knowing my skin is dirt-free too.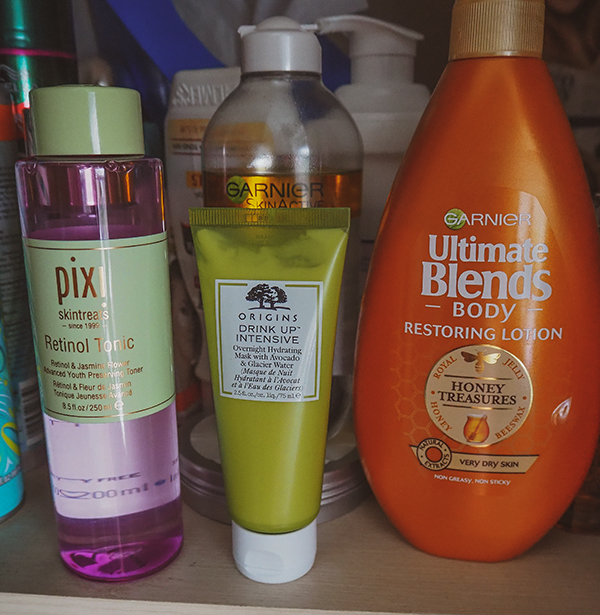 3. Acids are your friends
Using different acids are great for the skin and you shouldn't be afraid of them. They deliver various great benefits and could make a big difference to the look and feel of your skin.
Here are the two most common type of acids:
Alpha Hydroxy Acids (AHAs)
AHAs are the most commonly used form of acids and include glycolic acid, lactic acid, citric acid etc.
They exfoliate the skin, stimulate collagen and GAGs (glycosaminoglycans) formation. They normalise the stratum corneum (the outer-most layer of the epidermis) and can regulate keratinization.

Caroline Hirons
AHAs are water-soluble so they do not penetrate beneath the skin, exfoliating the very outer layer of skin.
Beta Hydroxy Acid (BHA)
There is only one type of BHA, which is salicylic acid. Like AHAs, salicylic acid also acts as an exfoliant and encourages the shedding of dead skin cells to reveal smoother skin.
BHA is extremely useful for treating breakouts and helps manage keratosis pilaris and other conditions that involve blocked or clogged pores.

Caroline Hirons
Salicylic acid is oil-soluble, enabling the BHA to penetrate oily pores and exfoliate the pores themselves.
To learn more about the different types of acids available, read Caroline Hirons' guide to acids.
4. Trial and error
Trial and error is important when it comes to skincare as everyone has different skin, so what might work brilliantly for one person, might be a total flop for you.
Sometimes, you just might not get on with a particular ingredient or a specific product from a brand. Other times, you'll find products that your skin just loves.
It's never a bad thing to try out different products to see what works best for you. I'd recommend trying different brands too to discover new formulas. Some of my favourite skincare brands so far are Pixi, The Body Shop, Kiehl's, Drunk Elephant and Sunday Riley.
5. Spend money on serums and facial oils
If you're unsure where to spend money in your skincare routine, then the answer is on serums and facial oils. Serums and oils specifically target 'problem' areas and use ingredients that aren't always cheap.
You may not notice much of a difference between high-end cleansers and drugstore cleansers, but you'll definitely notice a difference when it comes to serums and oils. Whilst I've used some lovely and more affordable facial oils, the ones that have performed best on my skin have always been more expensive.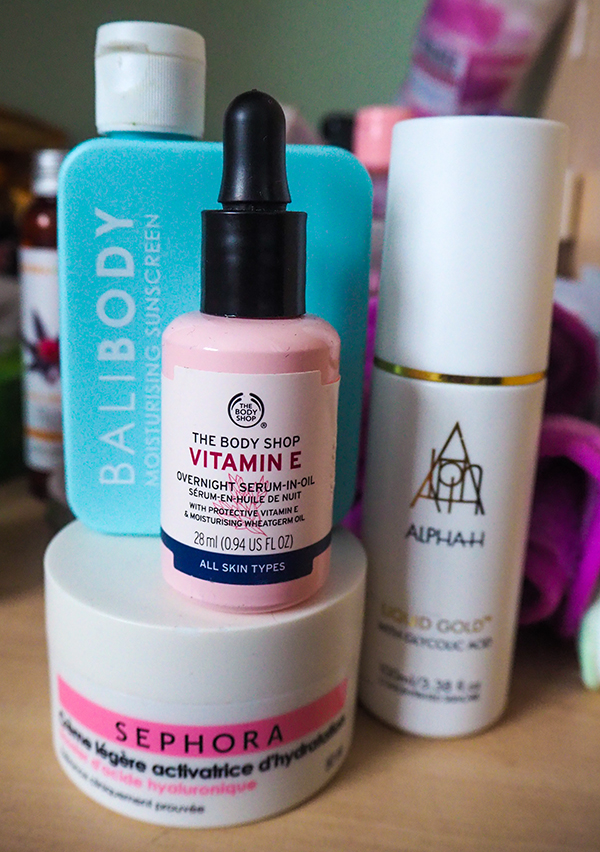 I can 100% vouch for the fact that more expensive serums do a better job at targeting your skin.
You don't need to go crazy but looking at some more reputable high-end brands like Drunk Elephant, OSKIA, Tata Harper, Zelens, Dr Dennis Gross and Kate Somerville for your serums and facial oils will be a good place to start. Obviously, this isn't a completely foolproof method, but a good skincare formula is likely to cost more, but deliver better results.
6. Incorporate vitamins C and E
Vitamins C and E have made a huge difference to my skin and I always make sure they're incorporated in my skincare routine.
Vitamin C is known for its brightening properties and it helps even out skin tone, reduce fine lines, smooth the skin and fade dark spots. I've been using the OSKIA Vitamin C Capsules recently and they're phenomenal. They make my skin look immediately radiant. 100% a holy grail product.
Vitamin E is an antioxidant that helps soothe and nourish the skin as well as defend from pollution and other environmental stressors that would otherwise weaken skin. I personally love The Body Shop's Vitamin E Overnight Serum-In-Oil because it makes my skin feel very soft and smooth in the morning. I'd also love to try the vitamin E night cream from The Body Shop.
These are excellent, proven ingredients that will aid your skin in multiple ways. They've been game changers for me and I'd definitely recommend incorporating these vitamins into your skincare routine ASAP.
7. Follow Caroline Hirons' advice
Last but definitely not least is to follow Caroline Hirons' advice. She is the skincare queen and gives credible, thorough and well-explained advice about everything.
She has some fantastic cheat sheets on her blog for those of you who are looking for quick, expert advice about skincare.
I'm also part of the Caroline Hirons Skincare Freaks Group on Facebook, which is a fantastic community of fellow skincare fanatics filled with loads of amazing advice. I check out this Facebook page daily because it's so damned good. You should consider joining if you're into skincare.
Conclusion
To summarise: wear SPF every day, double cleanse, use acids, experiment with different products and brands, spend money on serums and oils, use vitamins C and D, and follow Caroline Hirons' advice.
Thank you for reading. I hope you've found this blog post helpful.
---
Would you like to see more of these skincare tips/guides on A Woman's Confidence? Let me know in the comments below