Last Updated on 11th October 2022 by Sarah Sarsby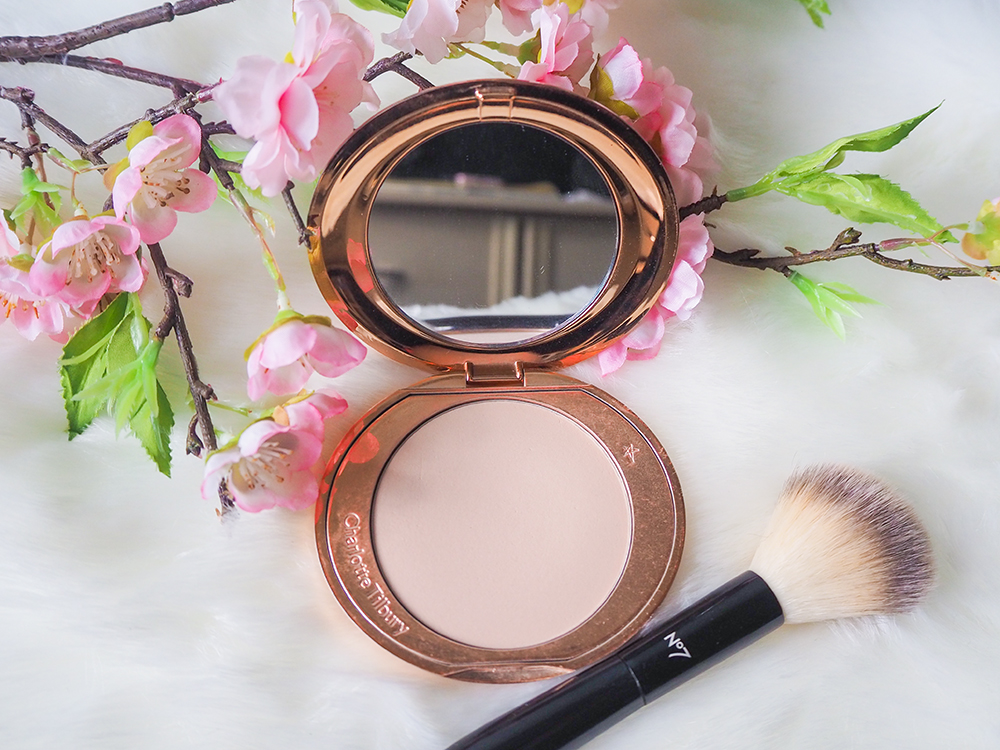 The Charlotte Tilbury Airbrush Flawless Finish Powder is one of the most popular setting powders in the makeup world, promising to deliver flawless skin.
I own quite a lot of Charlotte Tilbury products and they're all great. The Pillow Talk Instant Eyeshadow Palette is my favourite eyeshadow palette ever. But is the Airbrush Powder as good as the rest or is it a flop? This review shares my thoughts on the sought-after setting powder.
** This post contains some affiliate links. This means at no extra cost to you, I earn some commission if you purchase a product through my link. All thoughts are my own, though, as always. To learn more, visit my affiliate disclosure page **
What is Charlotte Tilbury?
Charlotte Tilbury is a legendary makeup artist known for creating sultry, feminine and gorgeous makeup looks. After more than 20 years in the industry, Charlotte launched her own makeup and skincare brand – Charlotte Tilbury.
The Charlotte Tilbury Matte Revolution Pillow Talk Lipstick is one of the best-selling lipsticks in the world.
Charlotte Tilbury Airbrush Flawless Finish Powder claims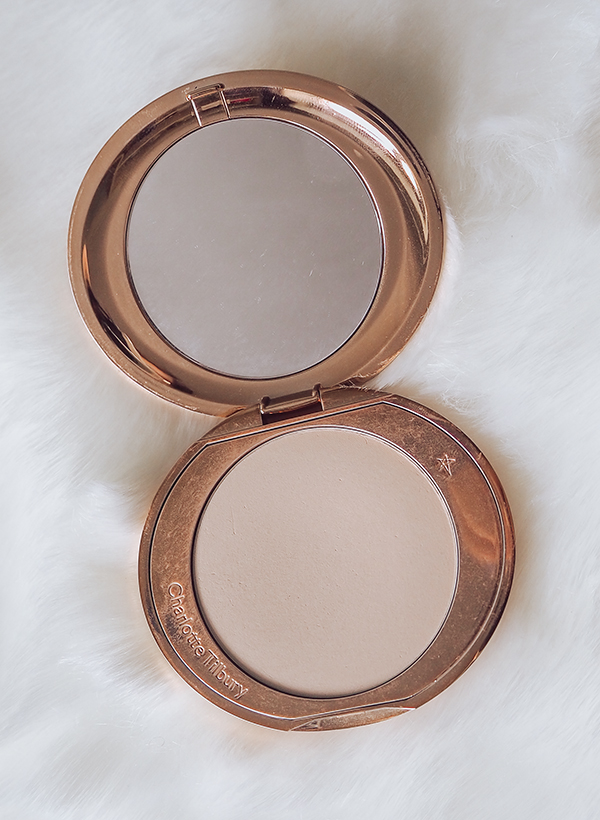 The Charlotte Tilbury Airbrush Flawless Finish Powder promises to brighten the complexion, prevent excess shine and deliver effortlessly flawless skin.
Leaving skin with a silky texture, the setting powder blurs away lines and imperfections as well as nourishes and hydrates the skin throughout the day.
The powder also claims to be long-lasting and full-coverage.
Application
To apply the setting powder, sweep it over your nose, t-zone and any other oily areas. For me, this means my nose, cheeks, forehead and chin. However, I apply the powder lightly over all parts of my face to help keep my skin oil-free throughout the day.
The powder is so soft and lightweight that you don't feel like you're wearing a setting powder at all. Plus, it means your skin doesn't look cakey.
I find the Airbrush Powder extremely easy to apply and it's definitely beginner-friendly.
Wear time
This setting powder is long-lasting. As someone who has normal/oily skin, I find that oil only starts to shine through on my skin after about 8 hours. Even then, it's nothing major and if you're worried about looking oily, you could easily sweep a little more powder over your skin as a top up.
My thoughts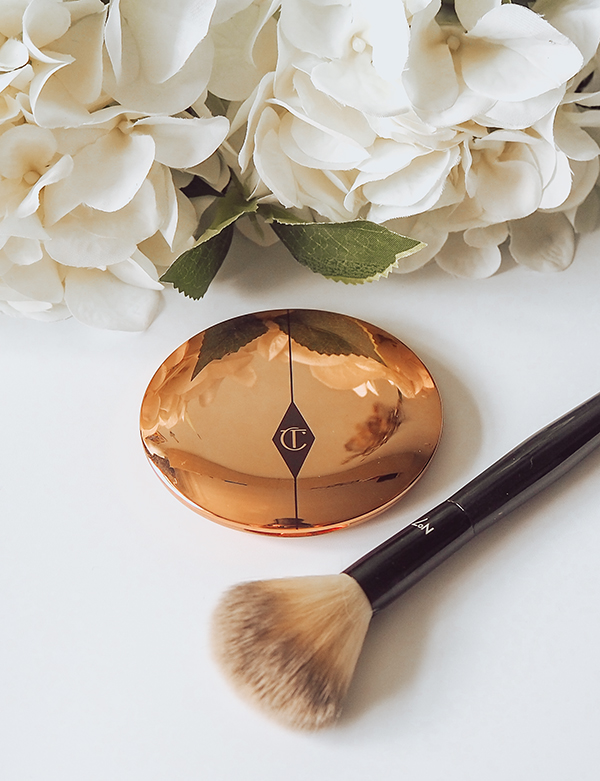 I'm honestly in love with the Charlotte Tilbury Airbrush Flawless Finish Powder. I like everything about this setting powder from the pretty rose gold packaging through to how it makes my skin look and feel.
The powder makes my skin look poreless and smooth. When I apply it to my skin, it blurs any imperfections. It's genuinely like applying an Instagram filter to your skin because of how perfecting the finish is. It's magical.
Plus, the powder is so lightweight that it doesn't feel like I'm wearing a setting powder at all. It's also a great option for people with oily skin as it helps you stay shine-free all day.
It's just perfect.
I've got the shade Fair (1) and it's undetectable on the skin.
Where to buy
The Charlotte Tilbury Airbrush Flawless Finish Powder retails for £35 for 8g of product. Admittedly, this is pretty pricey for how much product you get but you don't need much for a perfect, flawless look, so I don't think it's too bad.
You can purchase this setting powder from Amazon, Charlotte Tilbury, Cult Beauty, John Lewis, Space NK or Selfridges.
Final thoughts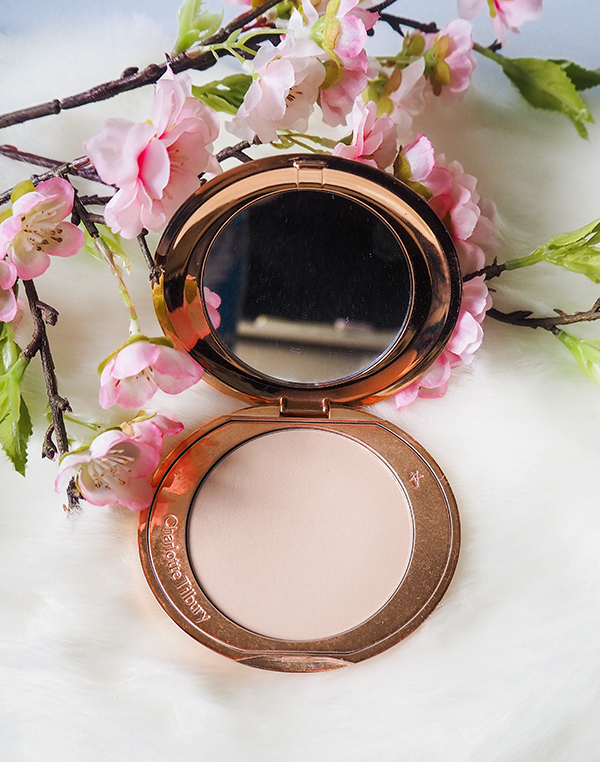 The Charlotte Tilbury Airbrush Powder is incredible. It delivers on all of its claims and leaves your skin looking shine-free, smooth and flawless. It's easily the best setting powder I've ever used. Even though it's expensive, it's 1000% worth it. A holy grail product.
Rating: 5 stars