Last Updated on 23rd September 2023 by Sarah Sarsby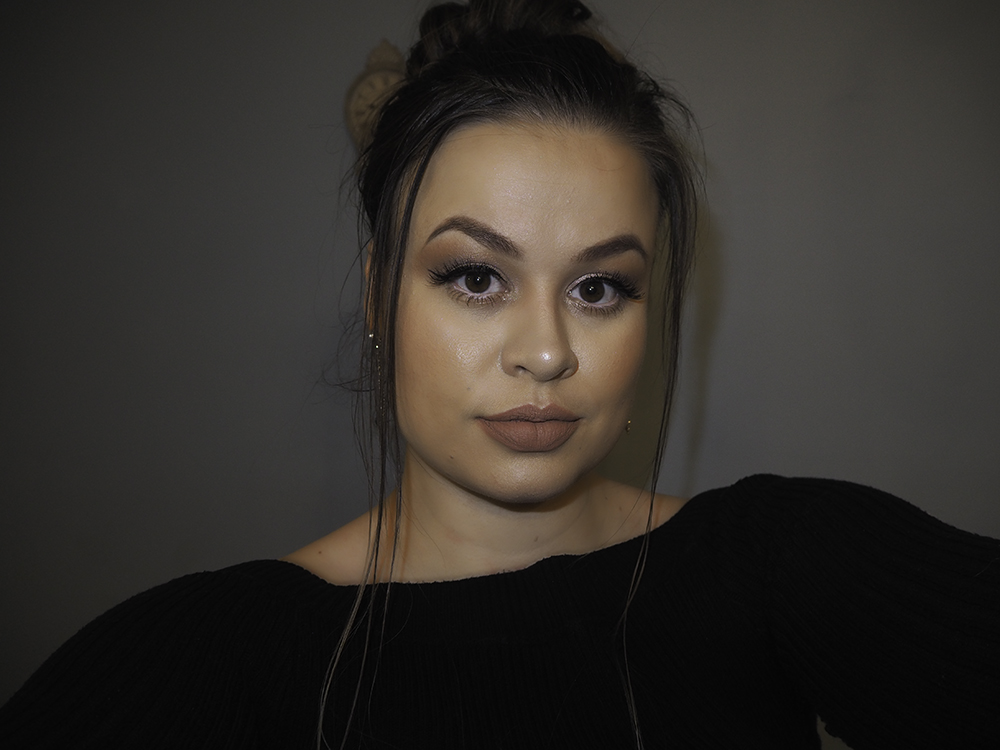 For today's blog post, I'm sharing my winter makeup look for 2020, which features cool-toned eyeshadows and a nude pink lip.
I love creating different makeup looks and for 2020, I'm going to be sharing more of my creations on the blog. Seeing as it's January, I decided to create a winter makeup look. I took inspiration from my Winter makeup looks Pinterest board for cool-toned eye makeup.
To create the eye makeup in this look, I used the OG Urban Decay Naked Palette. When I cleared out my makeup last year, I considered throwing this eyeshadow palette out or giving it away. However, I'm so glad I didn't because I love this simple winter makeup look I created with the palette.
Although, according to Urban Decay, its original Naked Palette is "gone for good". I'm guessing the company thinks the palette isn't relevant anymore or there's a new formula coming out but it's kinda sad to think the Naked Palette might be gone forever.
Anyway, I hope you like this makeup look and keep reading to find out how I created this look.
Products used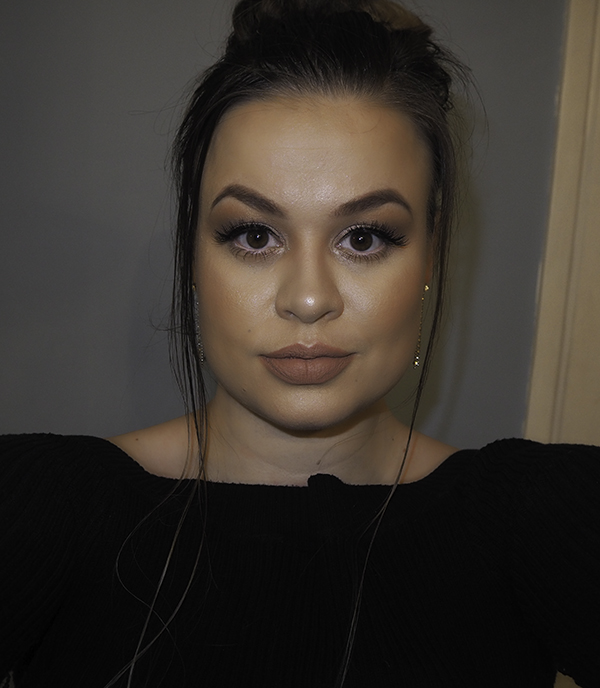 Base
Eyes
Lips
Creating the eye makeup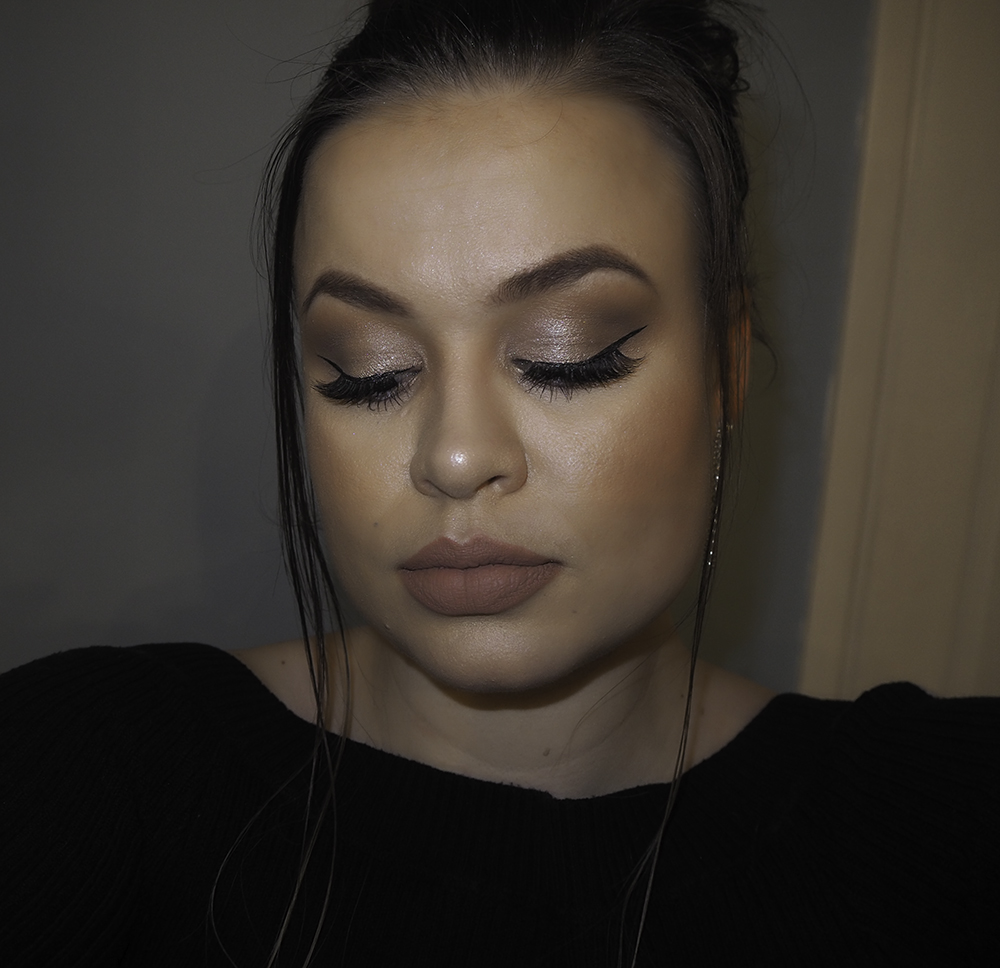 To start, I used the shade 'Naked' on a fluffy blending blush and swept this over my entire lid. Then, I applied the shade 'Buck' from about halfway on my lid and blended this towards the outer corner of my eyes. I also took this same eyeshadow and blended it into my crease.
Next, I used the shade 'Sin' and applied this from my inner corners and blended it halfway across my lids to meet the shade 'Buck'. I then took a clean blending brush and made sure the edges of my eyeshadow looked flawlessly blended with no harsh lines.
I adore the formula of the whole Urban Decay Naked eyeshadow palette range. The eyeshadows are easy to work with, have minimal fallout, blend like a dream and are very pigmented. It meant creating this winter makeup look was quick and easy, and required minimal effort from my part.
'Sin' is such a gorgeous colour. I'd describe it as a cool-toned champagne shimmer. It's so shimmery and really makes my eyes pop.
Cool tones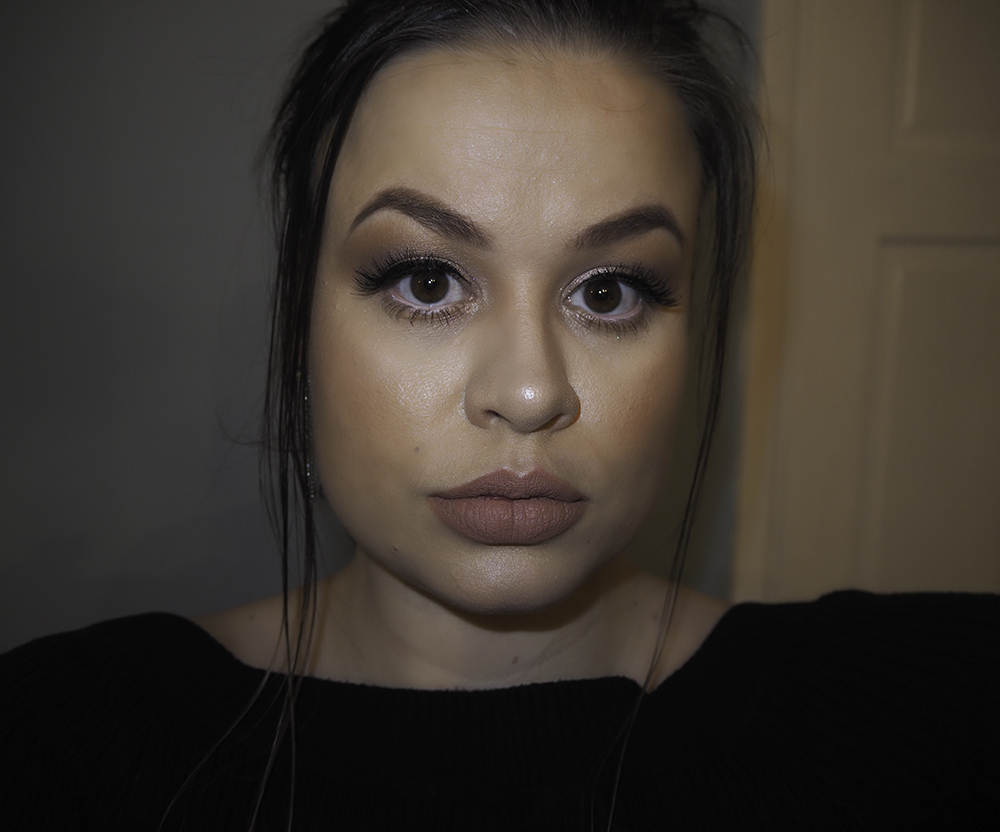 I pretty much always go for warm tones when it comes to makeup, whether that's for eyeshadow or for my base. However, I went for cooler eyeshadows as it's winter and I used a lilac highlighter on my base. I forget how much I like cool tones and I'm definitely going to do more of these makeup looks in 2020.
My thoughts
I really love this simple winter makeup look (if I do say so myself). It was easy to create and it's something a bit different for me due to the cool tones.
Off-topic but still relevant, the Christmas Cookie lipstick from Jeffree Star is one of my faves. I love the nude pink shade as it works with plenty of looks but it's also such a wonderful formula. It's not dry like some other liquid lipsticks I've used before and it lasts all day without cracking. I couldn't recommend it enough.
---
For 2020, I'm going to be sharing more of my makeup looks under the 'lookbook' section of my blog. What sort of makeup looks would you like to see me create? I have lots of ideas but I want to hear from you guys!