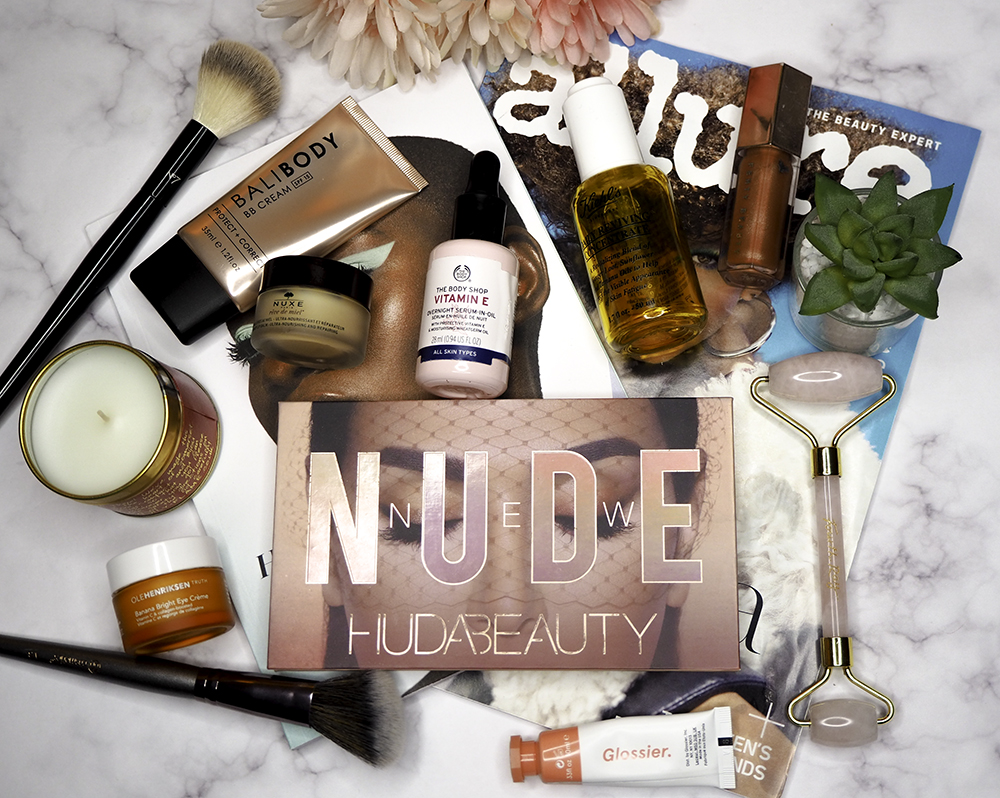 This is my final blog post of 2019, which feels pretty weird to say out loud. It's great because I love how my blog has grown this year and I'm excited to finish 2019 with a bang. However, it's always strange to close a chapter and not know what lies ahead exactly.
Throughout 2019, I've been sharing my thoughts on a load of different beauty products. Some of my reviews have been positive while some products have left me wanting more.
To close the end of a very beauty-filled year, I wanted to round up my favourite beauty products of 2019. These are the standout makeup and skincare products in my collection and the ones that I wouldn't hesitate to recommend to anyone.
In my usual product reviews, I give each product a rating out of 5 stars. However, as this post rounds up all of my favourite beauty products from 2019, each product receives a 5-star rating from me.
So, if you're looking to purchase a new beauty product moving in 2020, these are my top picks for you!
Makeup products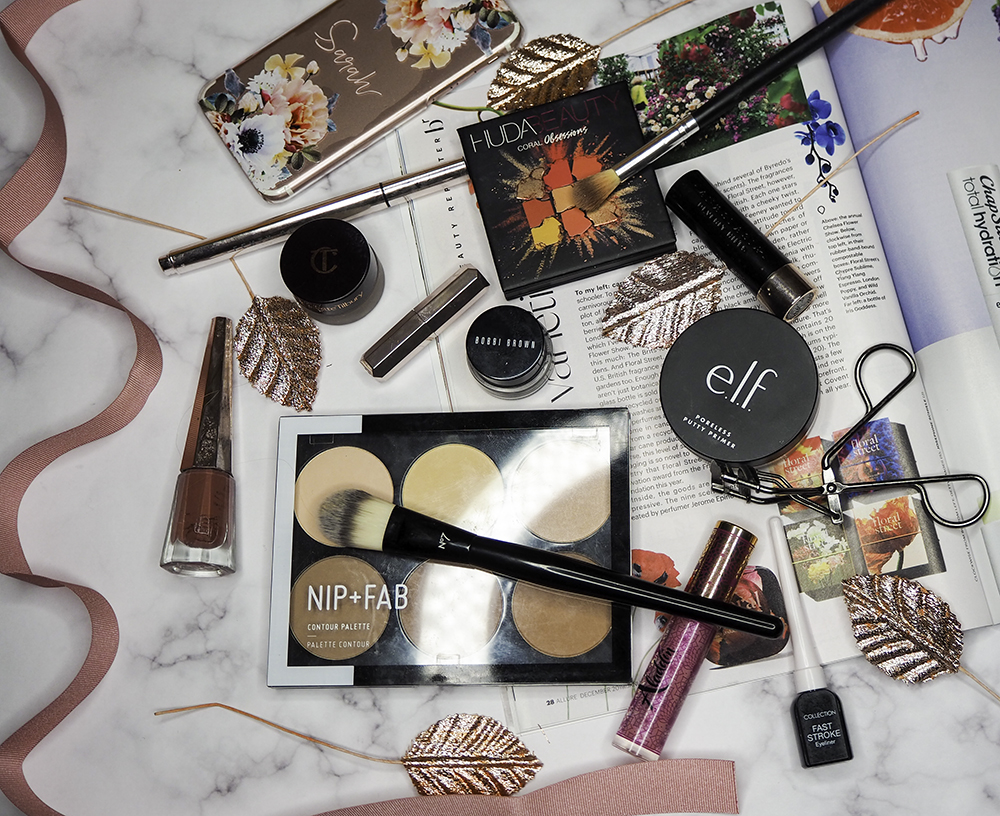 Here are my top 5 fave makeup products of 2019:
1. Physician's Formula Butter Bronzer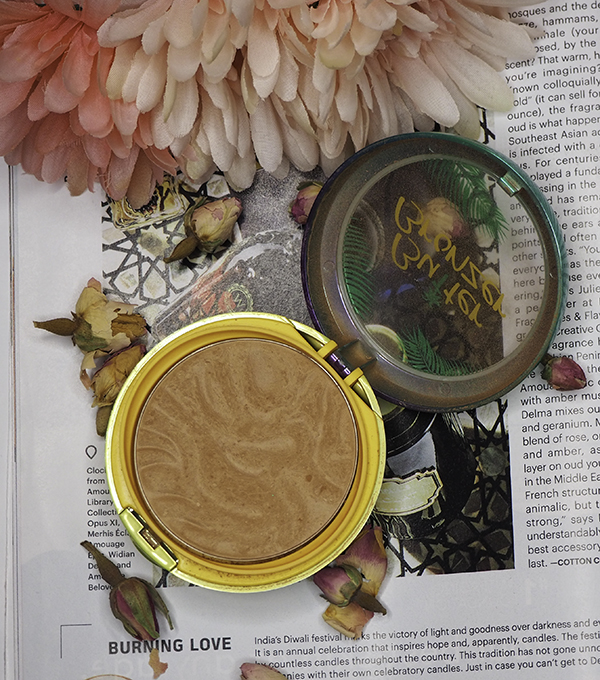 I adore this bronzer. The packaging is vibrant and fun, the design is pretty, it smells divine, it's affordable, it glides over the skin effortlessly and gives a beautiful sun-kissed glow. I honestly have nothing bad to say about the Physician's Formula Butter Bronzer.
It also gives a very natural finish. Some bronzers can look too orange or heavy, but this one blends into the skin easily to give a natural bronzed look. There's a reason why this bronzer is so iconic!
There's not a great shade range, admittedly, but I don't think this is so much of a problem for bronzers as they can be more adaptable to different skin tones by building up how much bronzer you put on.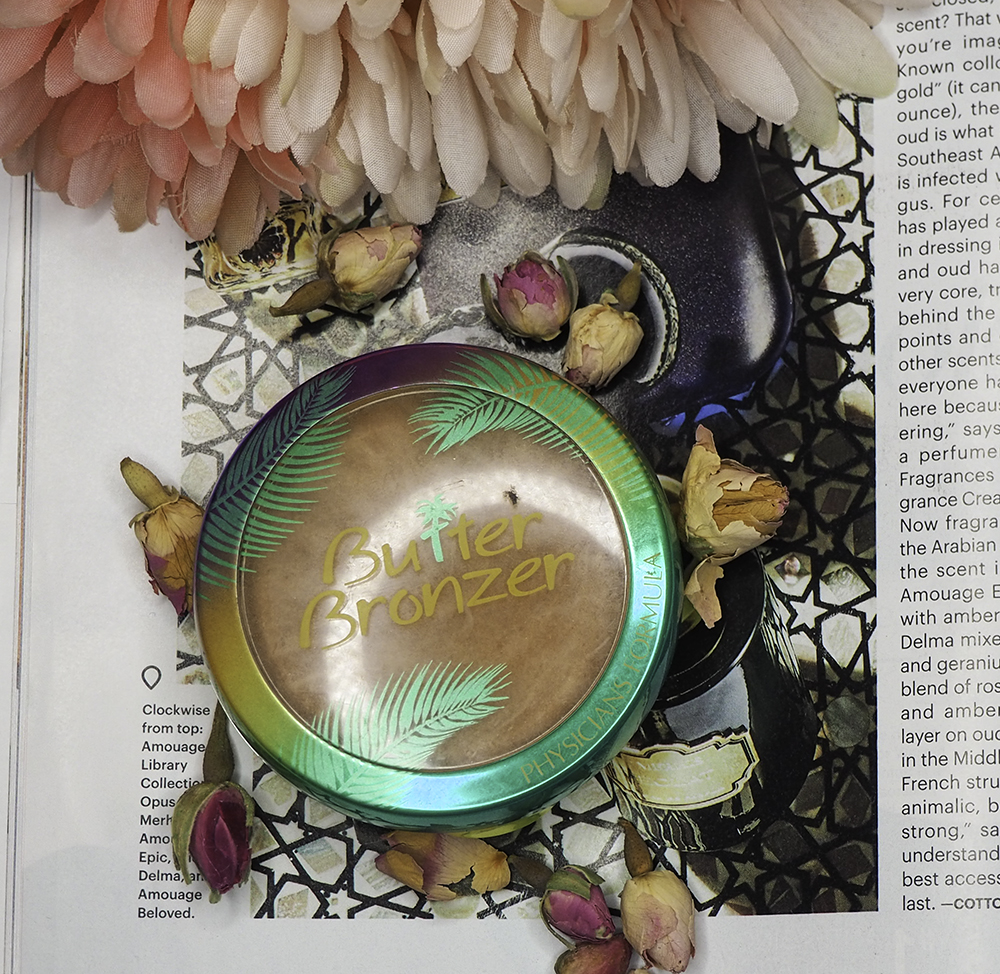 Where to buy
When I first reviewed the Physician's Formula Butter Bronzer on my blog in May, you could only purchase it on Amazon. Now, you can buy the bronzer from Boots too.
On all 3 websites, the bronzer retails for £12.99 and for the quality of the product, this is incredible.
2. Huda Beauty The New Nude Eyeshadow Palette
This is an eyeshadow palette I've mentioned several times on my blog already but it's my all-time fave. For people that like pinks, purples, golds and shimmers (me) the New Nude Eyeshadow Palette is a must.
The colours are a perfect blend of wearable and glamorous. I love every shade in the palette and the sultry feel to it. The formula is easy to work with and the results are stunning. I particularly love the shimmer shades in the palette as they glisten lots in the light, which is super pretty.
The looks I've created with this eyeshadow palette are elegant and I always get lots of compliments when I wear it.
Although the New Nude Eyeshadow Palette crept into my November faves last month, this product is more to me than just a monthly fave. I can't imagine myself liking an eyeshadow palette more than this one.
Where to buy
By no means is this palette cheap. For the quality look and feel of the palette, you're buying into a more luxurious product. It retails for a pretty hefty £56 and you can buy it from Cult Beauty.
I might be just a little bit biased but even though it's expensive, I think this palette is worth every penny!
3. Anastasia Beverly Hills Amrezy Highlighter
The ABH X Amrezy Highlighter is a lot of people's number one highlighter because it's stunning. It's a lovely champagne-gold which seems to flatter all skin tones.
This highlighter works for all occasions and with any makeup look. You can sweep a little bit over your cheekbones during the day for a more subtle glow or you can build it up in the desired areas for more glamour for a night out.
The Amrezy highlighter is everything I want a highlighter to be: shimmery, pigmented and golden. You also only need to put a little bit of product on a brush to pick up a lot of highlighter.
Where to buy
ABH X Amrezy Highlighter is limited edition and no longer available to purchase.
4. Giorgio Armani Power Fabric Foundation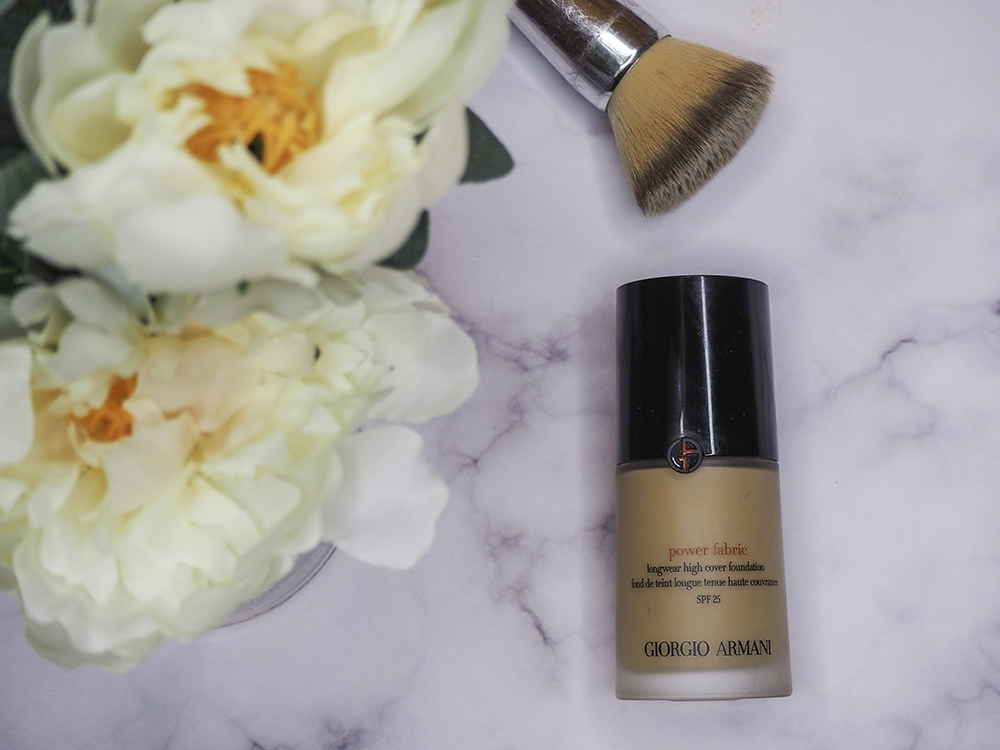 I had a pretty tough time trying to decide whether I should include the Giorgio Armani Power Fabric Foundation or the It Cosmetics CC Cream in my yearly faves but settled with the Power Fabric Foundation. This is the foundation I reach for more, lasts the longest on my skin and makes my skin look the most poreless.
One of my favourite things about the Power Fabric Foundation is how easy it works into the skin. The formula is thick, creamy and glides over my skin to give an airbrushed, flawless look rather than sinking into my pores or looking dry or cakey.
This is a full-coverage, matte foundation so for people looking for a more natural finish, this won't be for you. However, for people with oilier skin or for people who like full-coverage, matte finishes, this foundation will be your new best friend.
The Power Fabric also contains SPF25, giving you some added protection from the sun.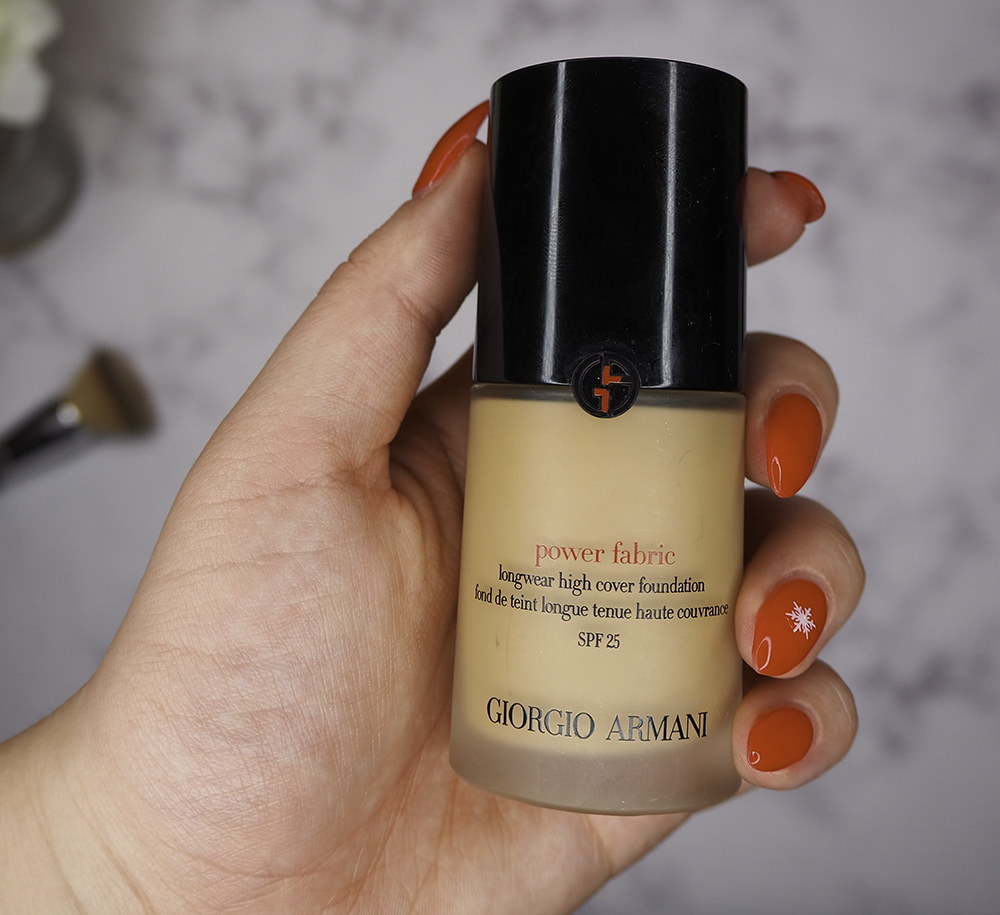 Where to buy
Giorgio Armani's Power Fabric Foundation has been discontinued.
5. NYX Professional Makeup Soft Matte Lip Cream in Cannes
This is a fairly new entry into my makeup collection as my sister gave me this lipstick earlier this month but I love the NYX Soft Matte Lip Cream in the shade Cannes.
I'm wearing Cannes in the picture below: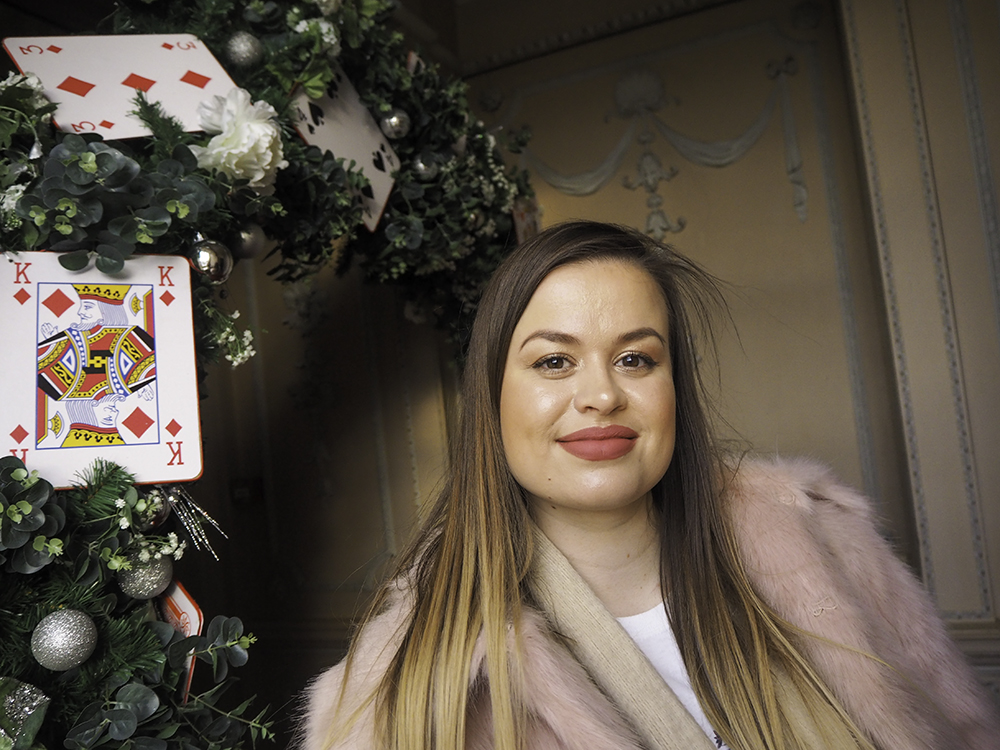 Although NYX describes the shade Cannes as a matte, muted mauve, this colour comes up as a deeper pink on me. I love it so much and find it not only flattering for my skin tone but also very versatile. I've worn it for evening cocktails as well as on a day trip to Blenheim Palace.
I've used the Soft Matte Lip Cream formula in the past and I really like it. The lipsticks last a long time and feel creamy on the lips, making them comfortable to wear. But perhaps the best thing about the Soft Matte Lip Creams is that they're very affordable – just £6 each!
NYX offers a great shade range in the Soft Matte Lip Cream collection, so there are plenty to choose from.
Where to buy
This is another product that's easily accessible both online and in-store. You can purchase the Soft Matte Lip Cream from NYX's website or Cult Beauty.
Skincare products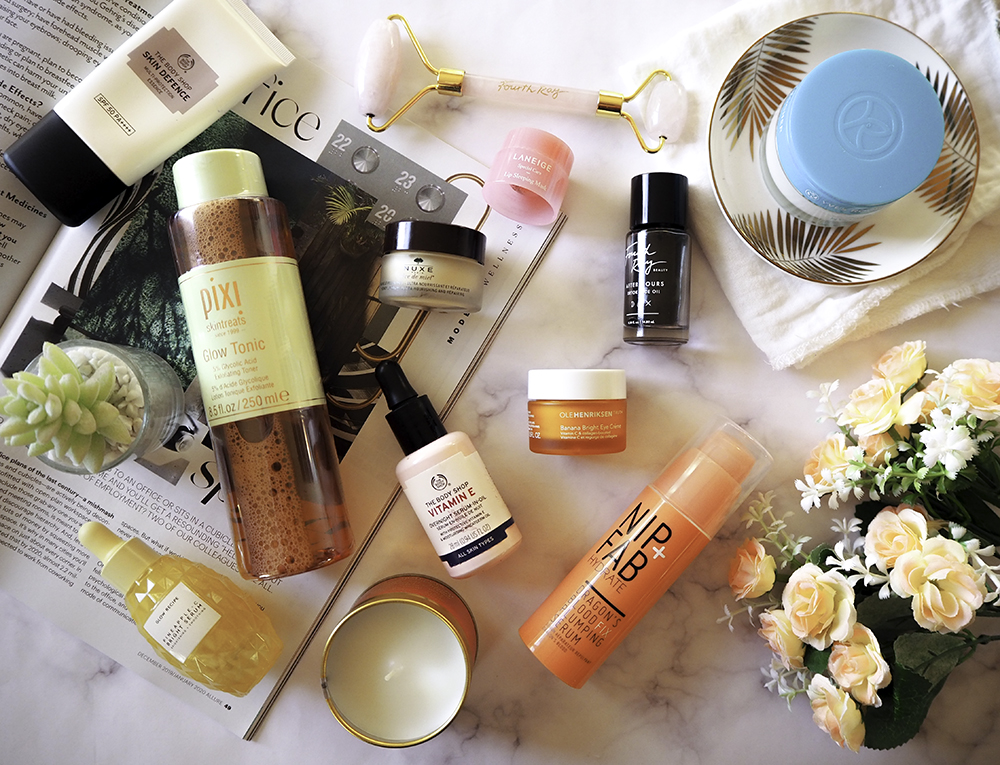 Here are my favourite 5 fave skincare products of 2019:
1. Pixi Glow Tonic
Ah, the Pixi Glow Tonic. Isn't this everyone's favourite toner?
I had to include this in my fave beauty products of 2019 because it's the one toner that I genuinely love using. It makes my skin look brighter, more radiant and clearer when I use it, and it helps draw out any impurities or excess oil.
Before using the Glow Tonic, I didn't really care for toners. They didn't seem to do much and felt like a waste of money most of the time. However, this Pixi one is a real treat and provides gentle exfoliation for improved skin.
Pixi offers a variety of toners, such as the Rose Tonic or Retinol Tonic, so it's worth trying out some of the other variants in the range too.
Where to buy
£18 might seem like a lot for a humble toner but, believe me, it's worth the money. You can buy the Pixi Glow Tonic from Pixi's website or Cult Beauty.
2. e.l.f. Cosmetics Hello Hydration! Face Cream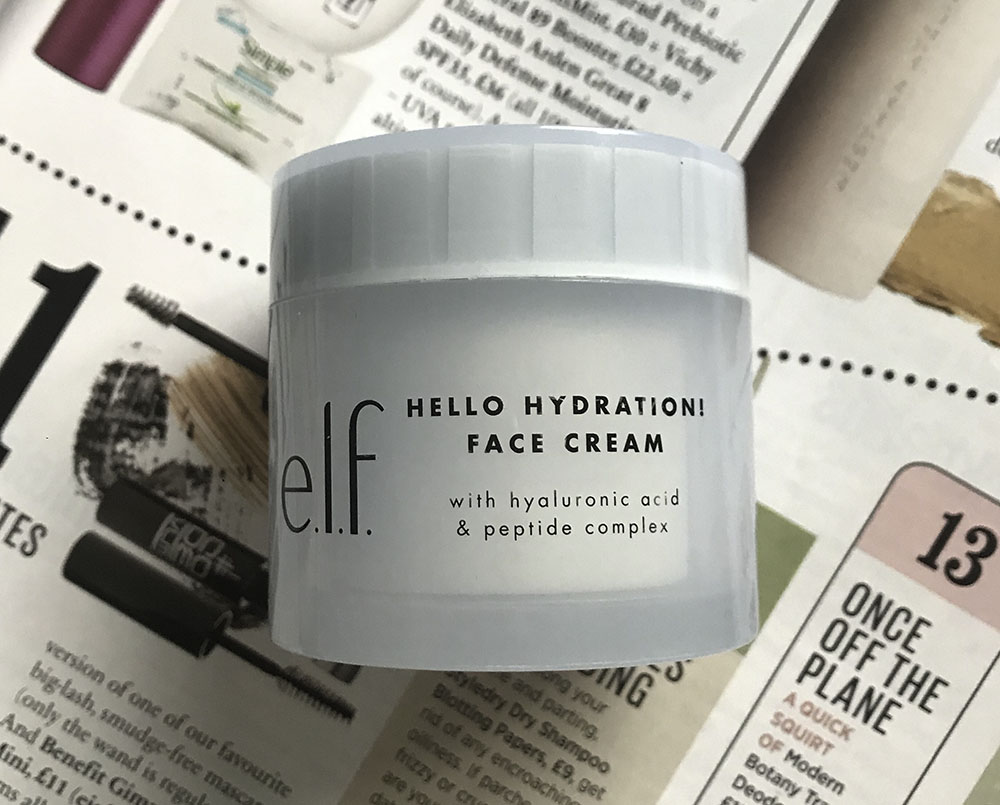 When deciding on the best skincare products I've used this year, I was reminded of the e.l.f. Hello Hydration! moisturiser.
As a drugstore moisturiser, the e.l.f. one is kicking. I was pretty shocked at how much I liked the moisturiser and how much it helped my skin.
The texture of the moisturiser is quite creamy and thick but doesn't feel heavy on the skin at all. The face cream sinks into my skin beautifully to give me some additional moisturiser, rather than just sitting on top of the skin not doing anything.
This is a non-greasy face and lightweight cream, and thanks to the hyaluronic acid in the product, your skin will feel smooth and hydrated. All for £12 – what a steal!
Where to buy
You can purchase the e.l.f. Cosmetics Hello Hydration! Face Cream from e.l.f.'s website.
3. Kiehl's Midnight Recovery Concentrate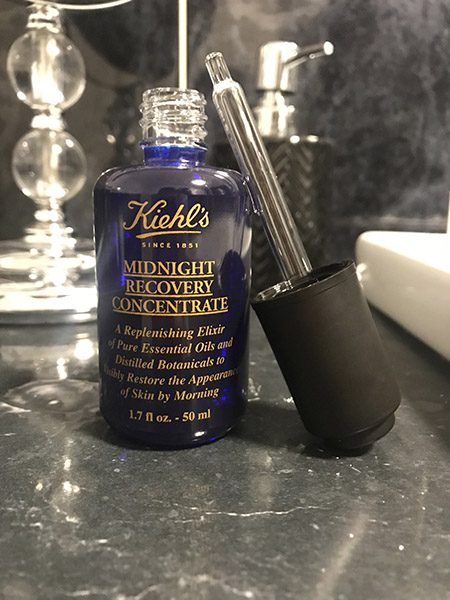 The one, the only, the Kiehl's Midnight Recovery Concentrate.
I promised to stop talking about this facial oil but I couldn't leave it out of my 2019 faves. No way.
This is everything I'd want a nighttime facial oil to be and so much more. The Midnight Recovery Concentrate single-handedly improved my skin to make it clearer, more radiant, healthy and brighter. It's like a skincare miracle in a bottle.
It's also satisfying to use due to the lavender, which feels calming and soothing on the skin. I've tried plenty of different skincare products but this is still my favourite one of all-time.
Where to buy
Costing a fairly pricey £49.50 for 50ml, you can buy the Midnight Recovery Concentrate from the Kiehl's website. But £49.50 doesn't seem like a lot for such incredible results. Seriously. You've got to get this facial oil.
4. Lush Don't Look At Me Fresh Face Mask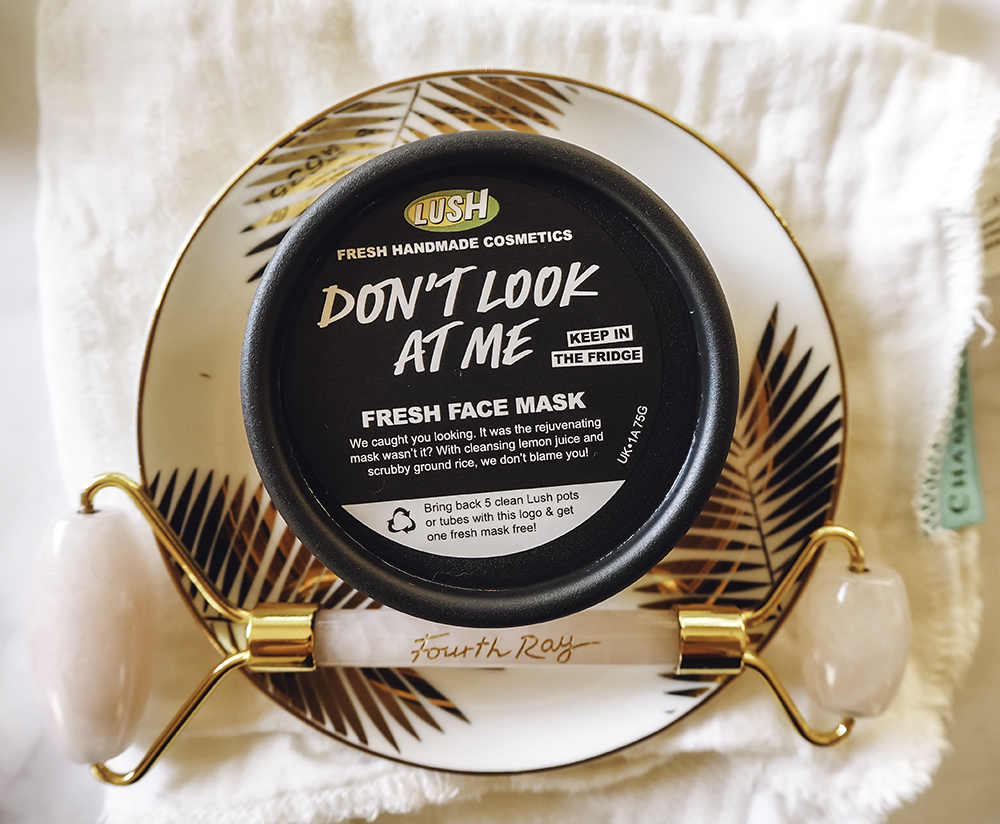 I've tried all of Lush's Fresh Face Masks, and Don't Look At Me is my favourite one.
A wonderful blend of exfoliating and nourishing, this product is as fun to use as it is to look at. I enjoy everything about it: from the bright blue appearance to the refreshing feeling on the skin.
After applying this face mask, my skin feels re-energised, looks fresher and is smooth to touch. Some face masks can leave you wondering 'what did that actually do for my skin' but Don't Look At Me provides multiple benefits. This is a great face mask to get in if you're having a pamper night with the girls!
It also lasts a while as you don't need much product to cover your entire face.
Where to buy
You can purchase the Don't Look At Me Fresh Face Mask for £9 from Lush's website.
5. Dermalogica Special Cleansing Gel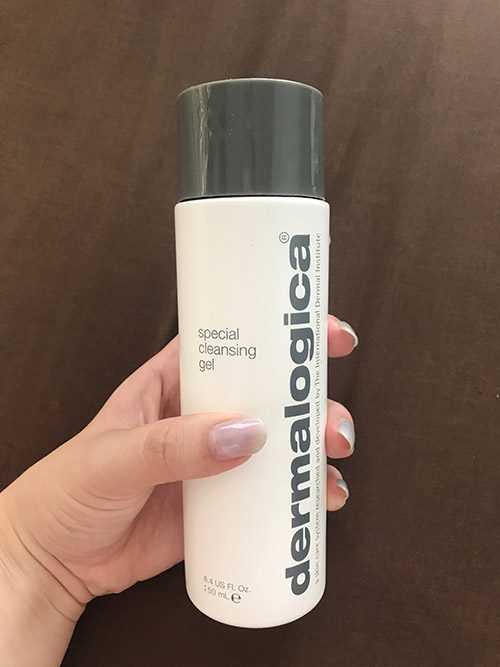 I've used a lot of different gel cleanser throughout 2019 and the Dermalogica Special Cleansing Gel still comes out on top for me.
I reviewed the Special Cleansing Gel back in August 2018 but it has left a long-lasting impression on me. It helps clear up any spots I might have, leaves my skin looking and feeling healthier and more glowy, and is very gentle on the skin.
You don't want to use a harsh cleanser that will strip your skin of essential oils, which is what makes Dermalogica's gel cleanser so ideal. Even though it's gentle, the cleanser still removes any impurities from the skin and leaves it feeling clean and smooth.
What else could you want from a cleanser?
Where to buy
Admittedly, there are cheaper cleansers on the market as the Dermalogica Special Cleansing Gel costs £33 for 250ml. However, I think it's worth investing in skincare products if they improve the look and feel of your skin.
You can purchase this cleanser from Dermalogica's website.
Conclusion
After much deliberation, these are my top beauty products of 2019. These are the ones that I reach for the most, have left the biggest impression on me and are the ones I'd repurchase.
Makeup and skincare are two of my biggest loves so I enjoy trying out lots of new products. In 2020, I'm going to cut back on the number of new products I buy and make an effort to review all of the products in my current makeup and skincare collection. This is to ensure I don't encourage wasteful habits and use up the products I already own.
I hope you've enjoyed reading about my favourite beauty products of 2019 and I'm looking forward to seeing lots of new product launches in 2020 (even if I don't purchase them, haha).
---
What have been your top makeup and skincare products this year? I'd love to hear your thoughts in the comments below!