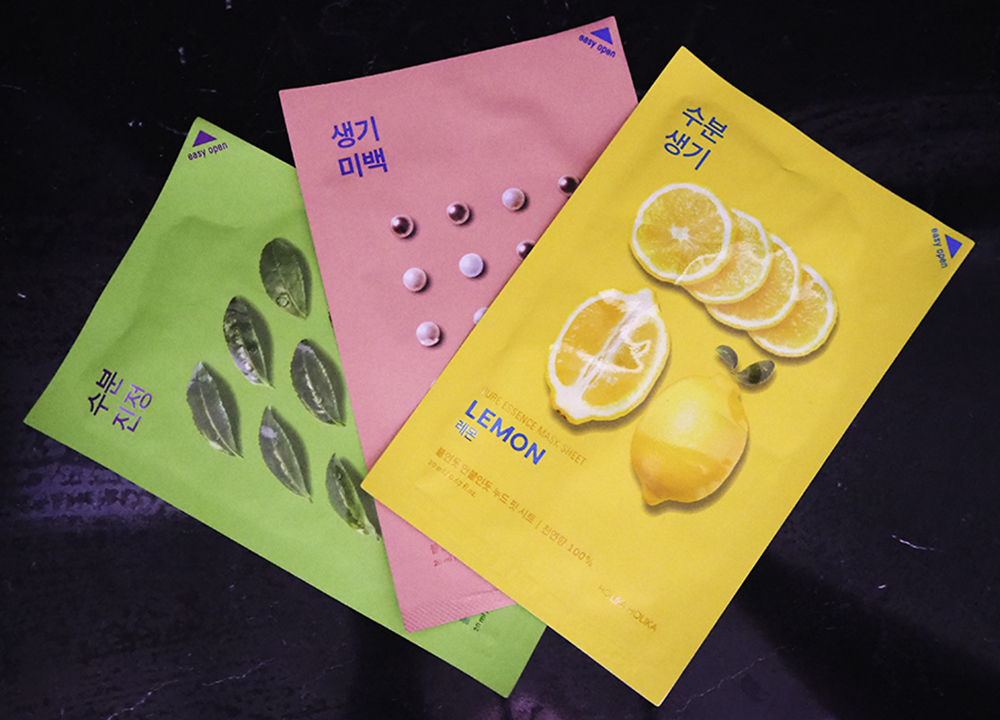 For today's post, I'm going to be sharing my thoughts on Holika Holika's sheet masks and whether I'd purchase them in the future.
Holika Holika is a cute K-beauty brand that offers a range of skincare products like cleansers, face masks and serums. Its products are affordable, fun and offer something new.
I love face masks and sheet masks, in particular, are a great way to give your skin a quick boost. I received 3 Holika Holika sheet masks for my birthday back in August: Green Tea, Lemon and Pearl. For all 3 masks, you're supposed to put it on clean, washed skin, leave it on for 10-20 minutes, before removing the mask and patting any excess product into the skin.
Now I've got round to trying them all, I thought I'd share my thoughts on the masks. I hope you enjoy the post!
Holika Holika Pure Essence Mask Sheet Green Tea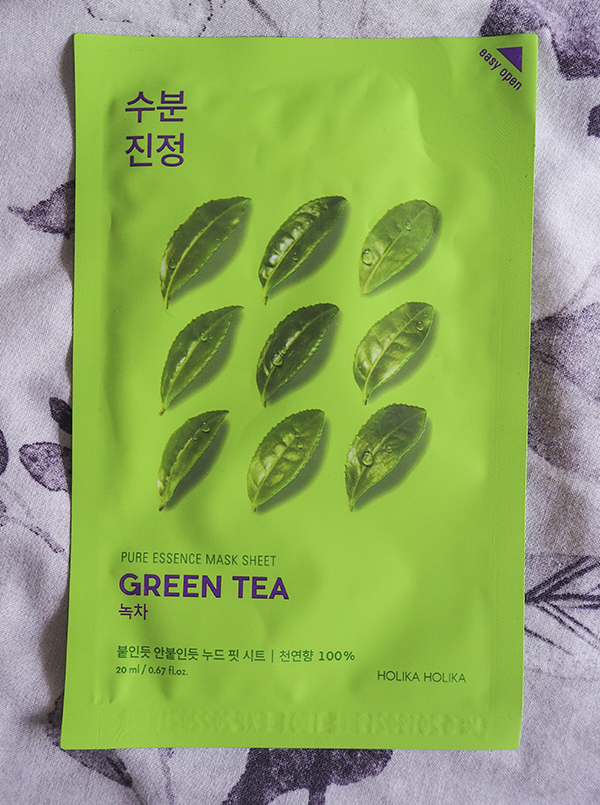 The first sheet mask I tried was the Green Tea one. This face mask is supposed to be moisturising, calming and ideal for sensitive skin.
Out of the 3 masks, the Green Tea was my least favourite. I guess because my skin isn't irritated or sensitive, I didn't really feel the true benefits of the sheet mask. Admittedly, it left my skin quite moisturised but I don't think I'd rush back to using it.
Holika Holika Pure Essence Mask Sheet Lemon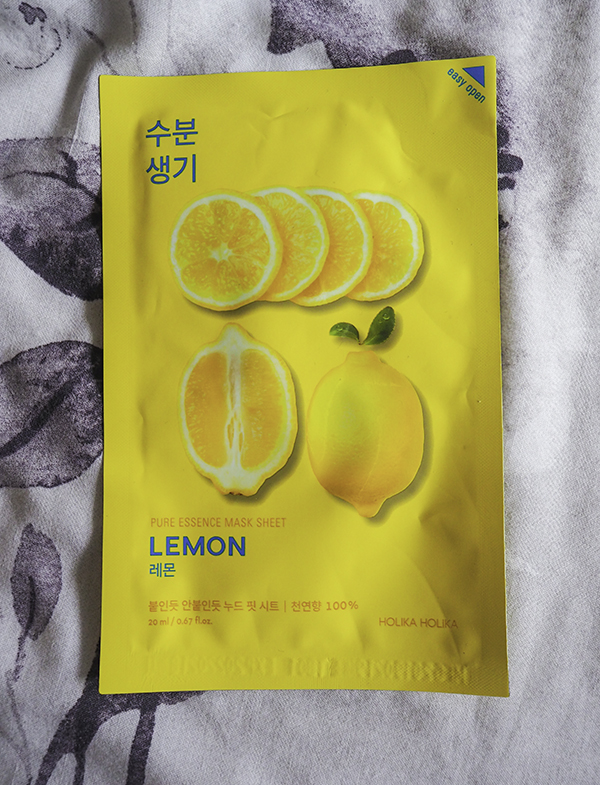 Like the Green Tea mask, the Lemon sheet mask is also supposed to moisturise the skin. As well as nourishing and hydrating, the Lemon mask is also supposed to revitalise the skin.
I really liked using this face mask because my skin felt nourished and refreshed afterwards. It also felt quite firm and smooth, so for such an affordable mask, I was happy with the results.
I think this sheet mask would be appropriate for all skin types. However, for more sensitive skin, just be careful as the lemon could feel a little harsh.
Holika Holika Pure Essence Mask Sheet Pearl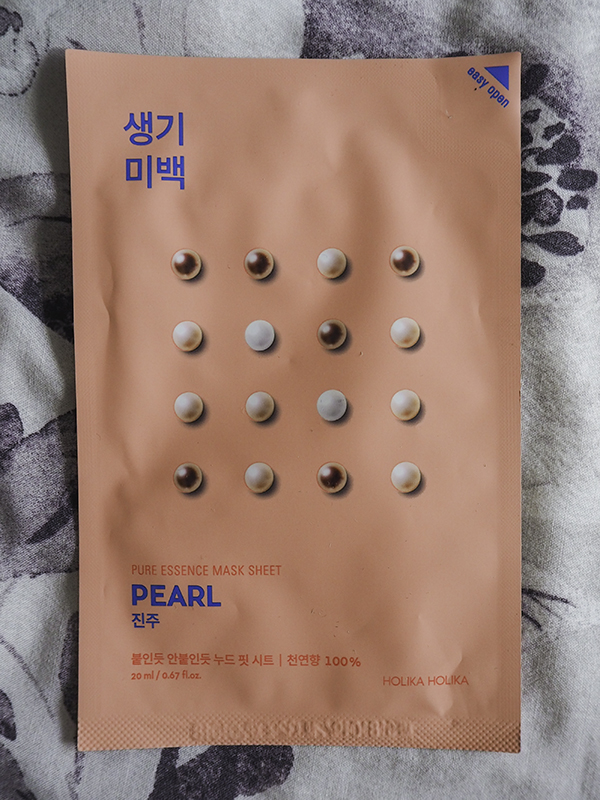 The final sheet mask I tried was the Pearl one. Again moisturising, but this face mask is also supposed to soften and brighten the skin.
Out of the 3, this was my favourite sheet mask. My skin felt beautifully smooth, soft, nourished and brightened. After using it, my skin was radiant and glowy, and I loved the feeling of the product on my skin.
I'd thoroughly recommend the Pearl sheet mask for someone looking for some added moisture and glow to their skincare routine. It's lovely.
Where to buy
You can buy any of the 3 Holika Holika sheet masks from Beauty Bay for £1.95. There are also plenty of other products from the brand on Beauty Bay that are affordable and look great; I'd love to try some other products in the future.
Conclusion
Although my favourite face mask is still the Lush Don't Look At Me Fresh Face Mask, it was great to try some other face masks from a new brand. The Holika Holika masks are an affordable option for people looking for some skincare TLC on a budget.
I'd definitely repurchase the Lemon and Pearl sheet masks in the future. I like the results I got and felt they were great value for money. I wouldn't buy the Green Tea one but I think that's down to my skin type and nothing else.
---
What are your favourite sheet masks? I'd love to hear your thoughts